THERMOVENTION: an online opportunity to FEAST on your GLOBAL FAVOURITES!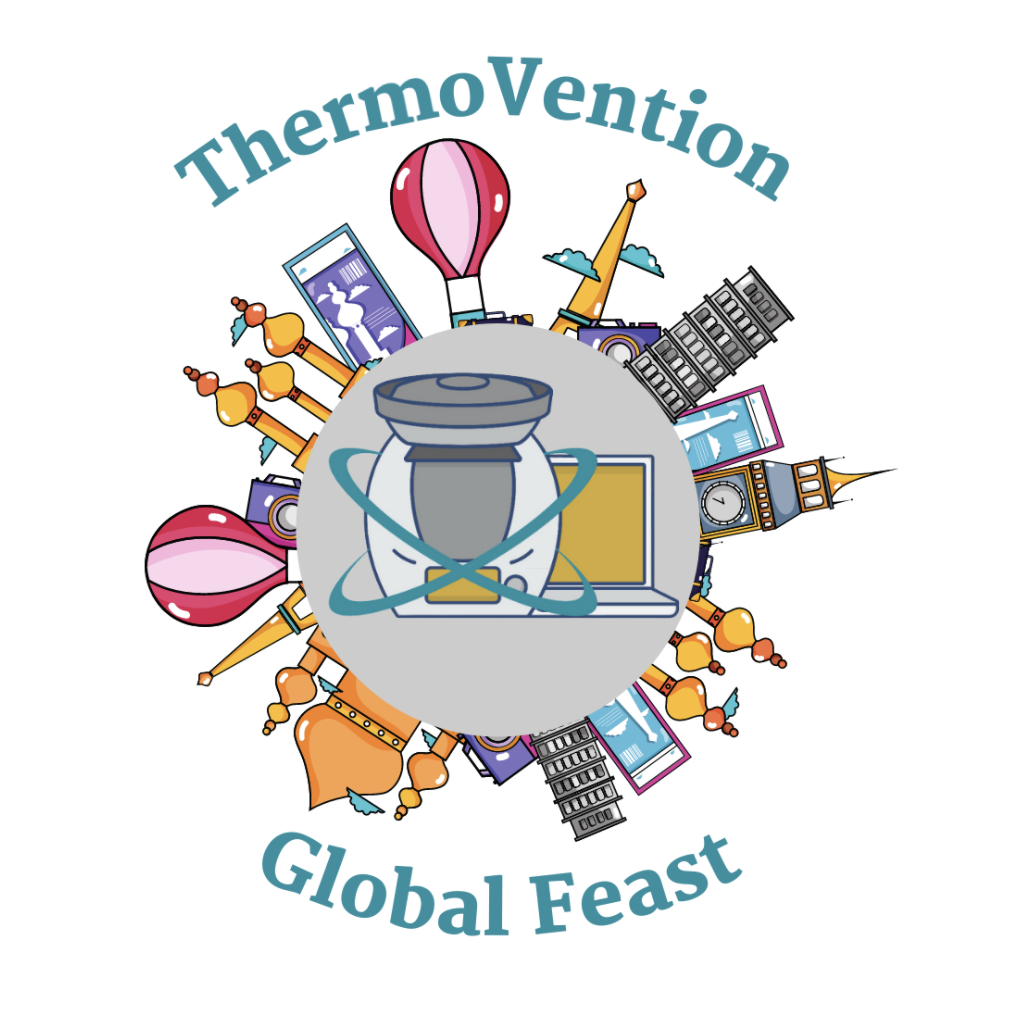 Travel the world virtually through the theme of GLOBAL FEAST!! Julie-Ann is the visionary behind ThermoVention and Carmen is her right-hand partner. They're a pair of Thermomix passionate dynamos from Sydney Australia that have put together ThermoVention and are bringing Thermomix Leaders and Influencers together from around the world to share their passion and expertise with us all so we can learn together. I purchased a pass for my daughter Ragan for their first one which was a huge success. This is their third and I am delighted to have been invited to join in the fun from the other end. RAGAN will be presenting with me, as will my mom, HELEN! We hope you join us!
THERMOVENTION: PURCHASE HERE
Purchase your early-bird pass here, now and join my team of attendees! ALL IN AU DOLLARS – exchange pretty close to CA currently.
IF YOU ARE A THERMOMIX CONSULTANT, please comment below and I will send you a LINK for 15% off!!

THERMOVENTION: Every Pass Purchase is Entered to win a TM6!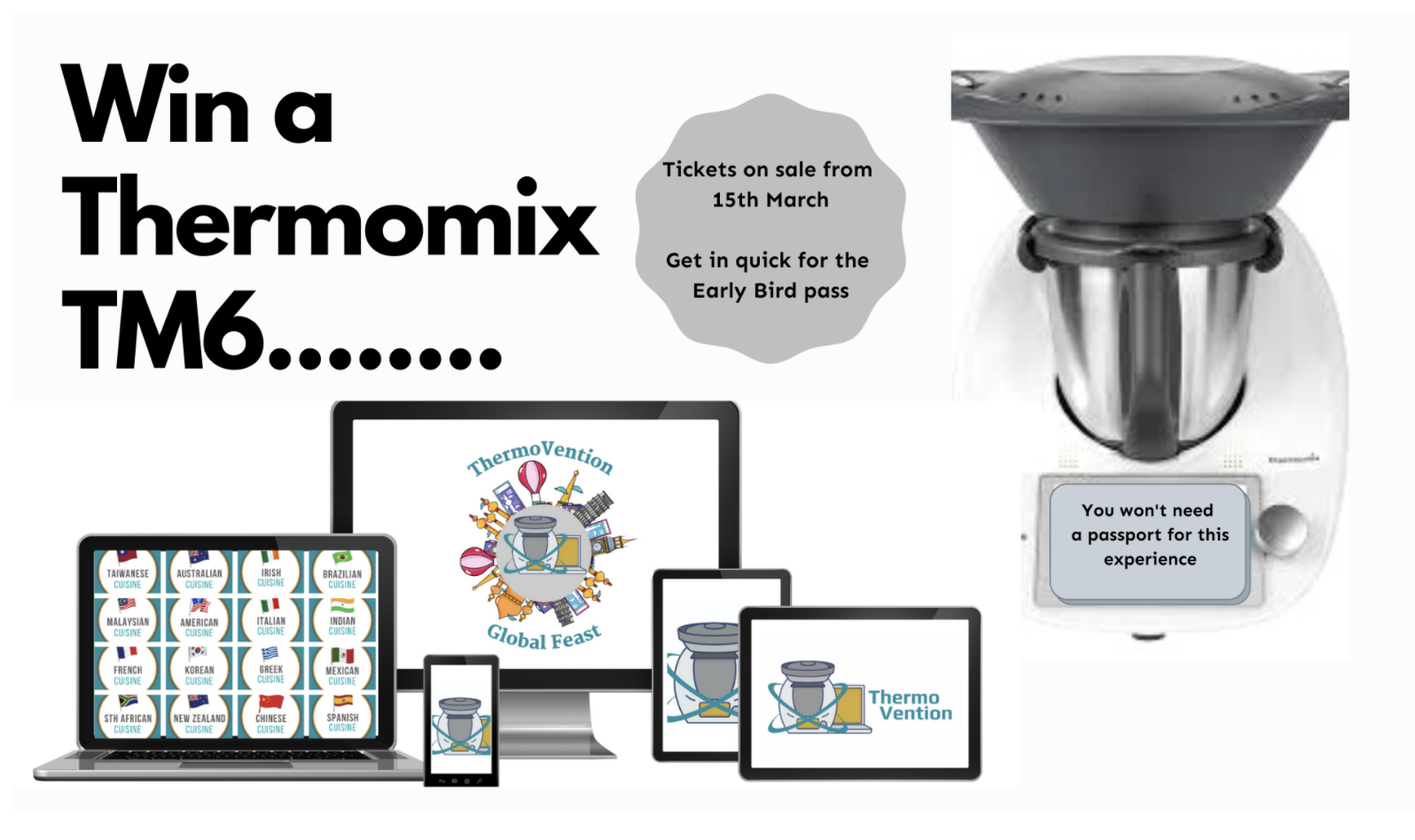 Who wouldn't want to win a THERMOMIX? Anyone in Canada or the US who purchases a pass will be in the draw!
THERMOVENTION: My Session With Ragan and Helen
4 May 2021, 8:00 pm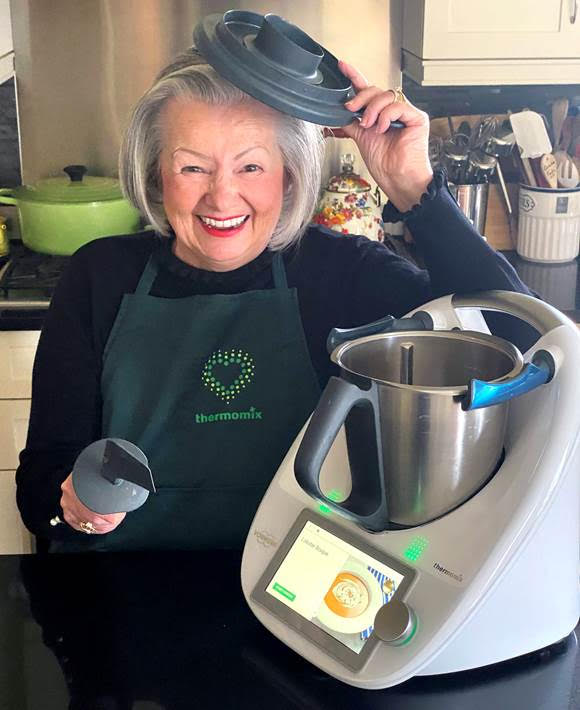 Valerie will present her Thermomix Story, introduce you to three of her four-generation personal Thermomix family and present two quintessential Tastes of Canada. – ONE: Her mother's very traditional Canadian Prairie Cinnamon Bun recipe alongside her 91-year-old mother, Helen McKinney, who taught her how to make it. – TWO: Valerie's Famous Homemade Yogurt, Yogurt Cheese, and Yogurt Cheese Balls. another family favourite, and an excellent representation of our vibrant Multi-cultural Canadian food community with her daughter, Ragan Rodgers, assisting. Complete recipes with step-by-step instructions will be provided to all who attend.
The Bio I entered
Valerie is a professional educator who has been working with Thermomix since 2007 in a variety of sales positions. She is pleased to have been part of the Training and Management Team that opened Vorwerk in Canada in July 2019. You may know her as A Canadian Foodie. As Mother, Gramsy, recipe developer, writer, editor, educator and Team Leader, she wears many hats, but the Thermomix Cap is her favourite (right after Gramsy)! She is currently a Team Lead in Edmonton AB Canada and living her dream as she is working to develop traditional Canadian multi-cultural recipes for our Canadian Cookidoo® Recipe Platform.
THERMOVENTION: Influencers and FAVOURITES
https://thermovention-global-feast.heysummit.com/speakers/
Take a look and see if you can find any of your Thermomix favourites! I know you can!
THERMOVENTION: Global Favourite is the Theme
https://thermovention-global-feast.heysummit.com/topics/
Take a look at what countries we are visiting and what topics are being covered!
THERMOVENTION: Schedule to Watch Live or …
When you purchase your pass your schedule will adapt to your timezone. All sessions are available to watch on REPLAY for 90 days after the iVent. Isn't that fabulous? Watch when convenient and watch your favourites again!
THERMOVENTION: About Julie and Carmen?
Julie-Ann left the Thermomix team to travel Australia with her hubby Graeme and cat Coco in their caravan. It was time to adventure together while they were still young enough to enjoy it! There are no plans to stop travelling but Julie-Ann missed the Thermomix community and while exploring the virtual world while doing some study, realised how valuable a Virtual Convention for Thermomix owners would be. To be able to support Thermie owners, consultants and Influencers while on the road is a dream come true. Julie-Ann loves to cook and 'wings it' often.
Carmen lives in Regional QLD. A single Mum of 3 wonderful kids, Jack, Noah & Chloe. Carmen is heavily involved in her local community and is always cooking for someone or something! Supporting local producers, creating family memories while cooking healthy meals is a huge priority for Carmen. A big fan of Cookidoo and a Mixshop gadget addict, Carmen loves to test new recipes and accessories.
To get to know more, take a look here.
THERMOVENTION: So WILL YOU JOIN ME?
Let me know in the comments below if you are planning on coming! Hope to see you there!
BUY HERE: https://thermovention-global-feast.heysummit.com/?sc=z9IegNiF&ac=SYU7KGlp