THERMOMIX TM31 TRADE-IN: ANY TM31, ANY YEAR, and get 795 OFF a TM6
March 26 – April 30
Upgrade Special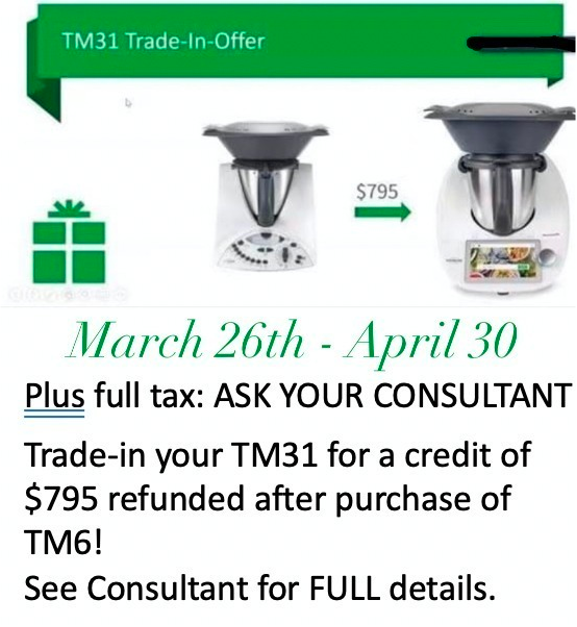 Trade-in your TM31 for a credit of $795 refunded after purchase of TM6.
Specific details provided by your Thermomix Consultant (MOI).
THERMOMIX TM31 TRADE-IN: What to do?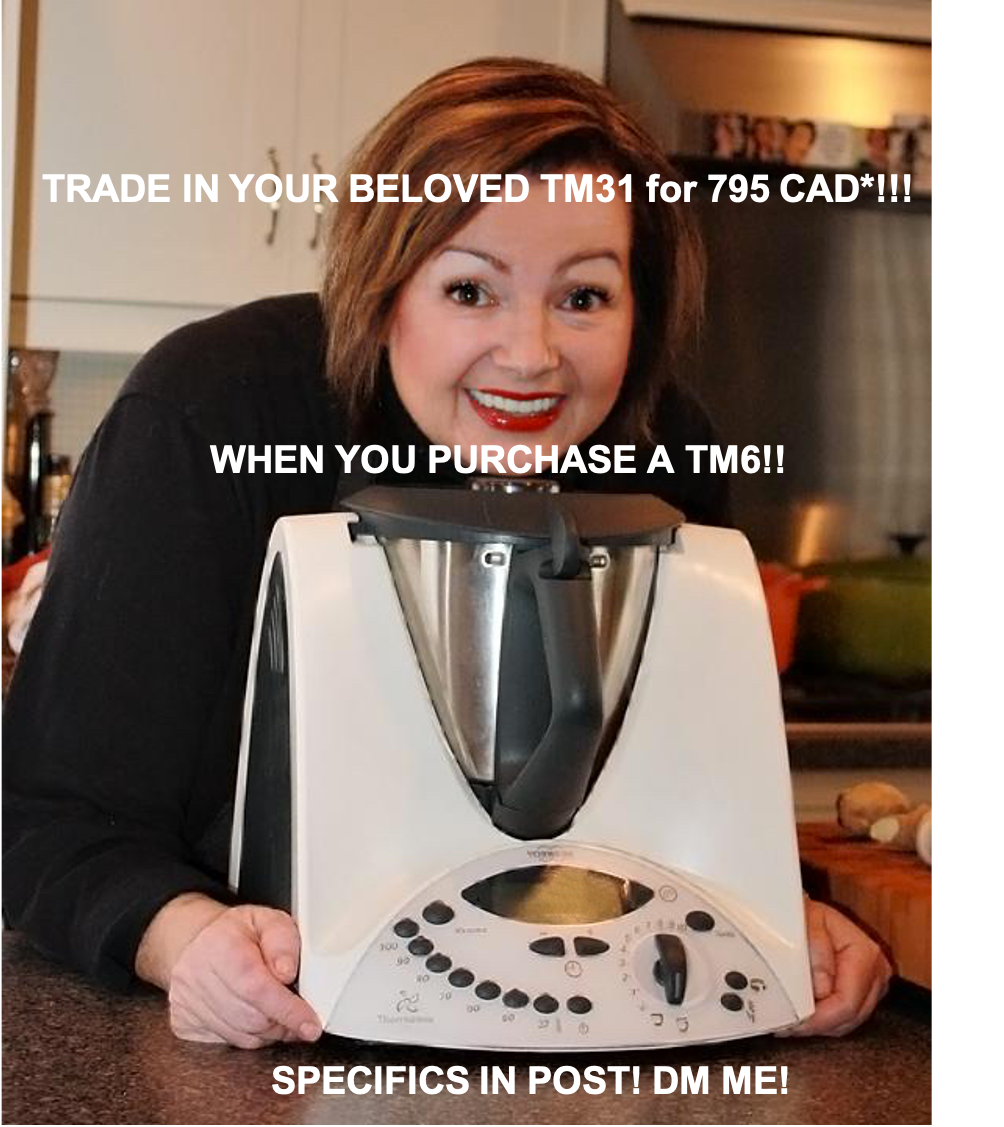 The old me with my old Thermomix!
PLEASE email me at valerie AT acanadianfoodie DOT com
Include your phone number and a couple of good dates and times I can reach you by phone.
I will confirm one, and we will make it happen!
THERMOMIX TM31 TRADE-IN: What do you get?
A TM6
FREE SHIPPING from me (a 69 dollar savings)
The possibility of a HOST GIFT – ask me!
TALK SOON!!!