Thermomix DIY Cookie Bundle: Pay 35 more for these items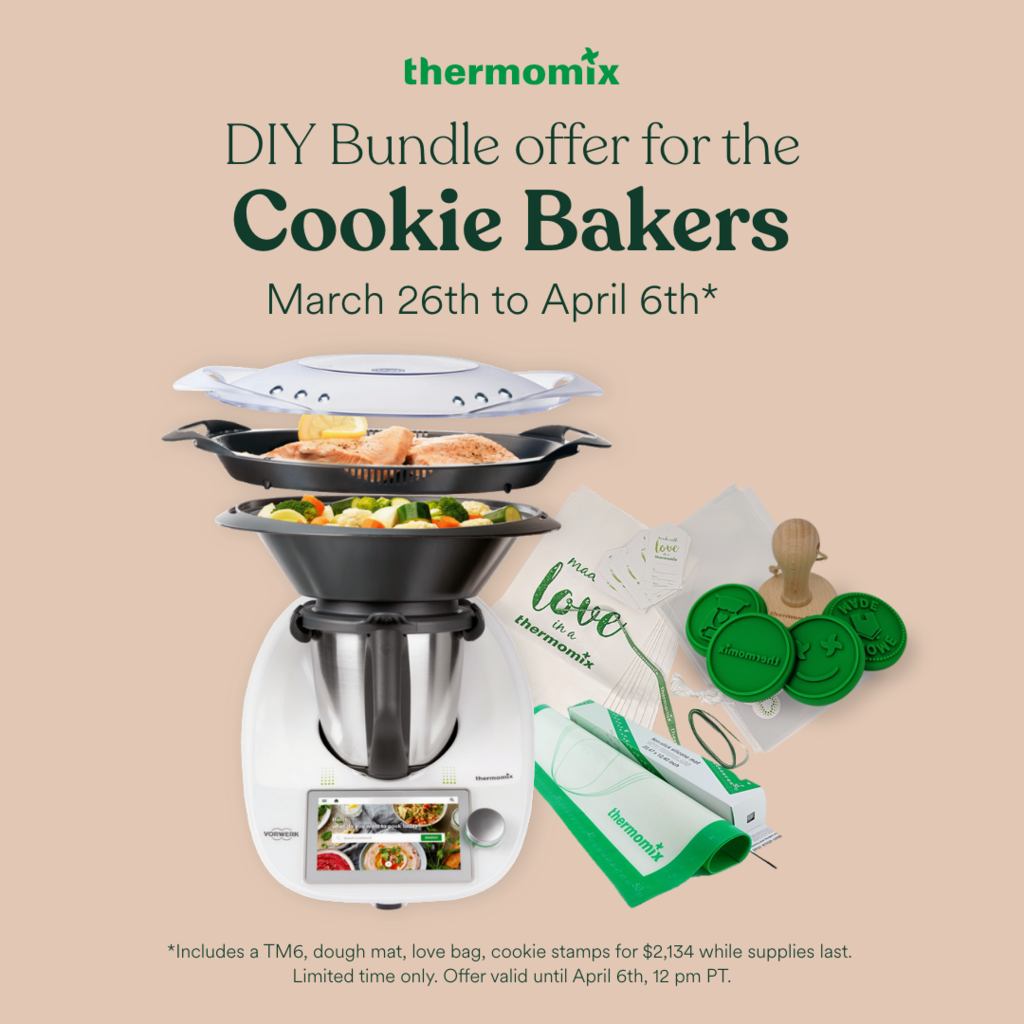 ThermomixDIY Cookie Bundle can be purchased here, now, or ask me about how to get FREE shipping and a Host gift.
Thermomix DIY Cookie Bundle: Is it a good deal?
The baking mat is one of our most highly coveted accessories once you own a Thermomix and it sells for 35 dollars plus shipping plus tax. With this bundle, you get the backing mat and FREE shipping with the cookie stamps and the Made in Thermomix gift bags. You may not want the second part of the bundle, but if you bake, you will want the baking mat, and you cannot buy it at our shop. This is the only way you can get it. What does that spell? W-I-N! WIN! WIN! WIN!
Thermomix Cookie Bundle: Ask me about FREE Shipping for your TM6 and a HOST gift
If this bundle interests you, leave me a message below or email me at valerie AT acanadianfoodie DOT com or simply purchase here, now: https://shop.thermomix.ca/consultant/400659/
PLEASE NOTE: This promotion cannot be purchased with the TM31 TRADE-IN OFFER (for 795CAD)