The Savvy Do Gooder Book Launch
December 2, 2012 @ 2:30 pm

-

3:30 pm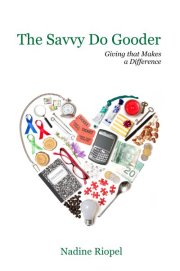 Nadine Riopel and Giving that Makes a Difference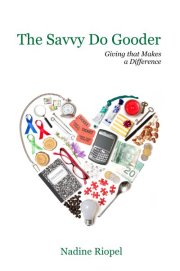 You have limited time in your life. Limited energy. How do you want to spend it that will have the most genuine impact and make you the happiest?
How can we really have an impact? How can we not only be 'do gooders' but Savvy Do Gooders? How can we make sure that our life's energy, time and money doesn't just produce a lot of movement, but actually helps build a movement?
You don't have to be a major donor with big bucks. You don't have to be a huge corporation with its name on a sports arena. You, person
ally, really do have the power to change the world. You can do more good and have a better time doing it. It just takes a little savvy.
This is the book that will help. Meet the author, get your signed copy, and join in the do-gooder conversation at the Edmonton book launch.