Vignettes of hilarity or endearment as Prince William makes sense of his world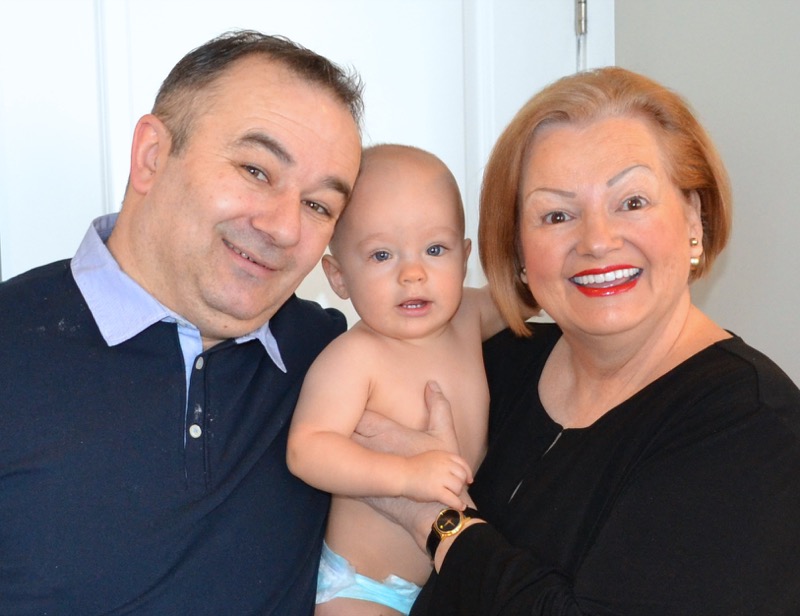 So many of us are so far from our little bundles of bliss. I thank God for Steve Jobs every. I get a healthy dose of Gramsy glimpses. Whatever did grandmother's like me do "in the olden days" before facetime? By "like me", I mean, those unfortunate enough to live hundreds and hundreds of miles from their grandchildren. I cannot fathom it. I would likely have picked up and moved by now. Valiant women, they were, those of yore.
Background Information: Characters
Gramsy: lives in Edmonton Alberta Canada with Deda (Vanja, her Serbo Charger) and is William's maternal grandmother
Deda: married to Gramsy and is William's grandfather, or Deda, as that is what Grandfathers are called in Serbia
Mama: Lauren, my daughter, lives in Salt Lake City and is married to Aaron, mother of William, Occupational Therapist, full time mama, fitness and health guru
Dadda: Aaron, my son-in-law, married to my daughter and father of my grandson; brainiac, graduate with Masters from Harvard and Cornell (yes, I like to brag) amd am all round funny guy who loves music and golfing
Ragan: my other daughter, who lives here in Edmonton, William's aunty, a "foodie" and Thermomix Consultant, totally devoted to her nephew
Great Grandma Helen: my mom, lives in Edmonton Alberta, 86 years old and as active as a 25 year old; plays bridge, cards, walks her dog for miles every morning and is writing a book about every little detail in everyone's personal life in her family
Background Information: Setting
My daughter is so good to me. She gets it. She makes a sincere and serious effort to provide continual and ongoing time for Gramsy and Deda with little William via facetime. We get to have a peek or a chat or a play almost every day. "Cyber Gramsy" is likely what he will begin to call me when he starts speaking more. Both Vanja and I live for these moments, and are as tickled as a child on Christmas morning when we hear our imessage and find a video clip in it of the little guy's antics.
We watch those over and over and over, grinning, laughing… what pure joy.
Gramsy Glimpses: Vignettes of hilarity or endearment as Prince William makes sense of his world over time