A Canadian Food Blog from the Alberta Prairies
Valerie is a Canadian Food Blogger from Edmonton, Alberta
Valerie Lugonja is a Canadian Foodie. When she "makes or bakes" she is partly a mad scientist and partly a deeply reflective artist constantly thinking of those she is preparing for. The kitchen is the center of her home as she believes food made at home and shared between family and friends builds relationships and creates traditions that bind us to one another for generations. This site portrays, in real time, the evolution of traditional Canadian Prairie Cuisine as she captures episodes from her daily life on her plate each evening. Living on the expansive and deeply rich prairies, she inherently draws from the landscape of those who came before.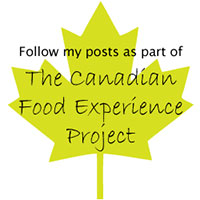 As a passionate member of Slow Food Edmonton, the Executive Secretary for Slow Food in Canada from 2011-2015, the founder of Eat Alberta, in 2011, a Director on the Alberta Culinary Tourism Board from 2012 – 2015, the creator of The Canadian Food Experience Project, 2013 to present, a Sales Consultant and Regional Team Leader for Thermomix Canada and the owner or Taste Tripping: Culinary Tours, Travel and Cooking Classes…
Valerie is committed to working with and promoting good, clean and fair regional heritage cuisine.
Valerie used to cook with her alter ego, Beavie. Beavie has something to say about whatever Valerie does. Sometimes she listens, and sometimes, she doesn't. Either way, Beavie espouses his Words of Wisdom (heretofore to be known as WOW's). Here is a photo of Beavie sneaking some Christmas cookies….!

Now, Beavie is propped ceremoniously on Valerie's kitchen window ledge thinking he still has reign over her kitchen. However, everyone goes through phases and Valerie has definitely entered into her "Gramsy" phase with the birth of her first grandchild in February of 2015.
Click on the green highlighted title above to view all 2015 stats: 830,000 views in 2015 averages to 2274 visitors a day.
Click on the green title above to view all 2014 stats: 680,000 views in 2014 averages to 1863 visitors a day.
Awards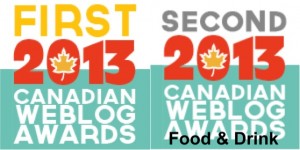 2013 was a very good year. Click on the images! The competition was still for all three awards, and each was an honour!
Press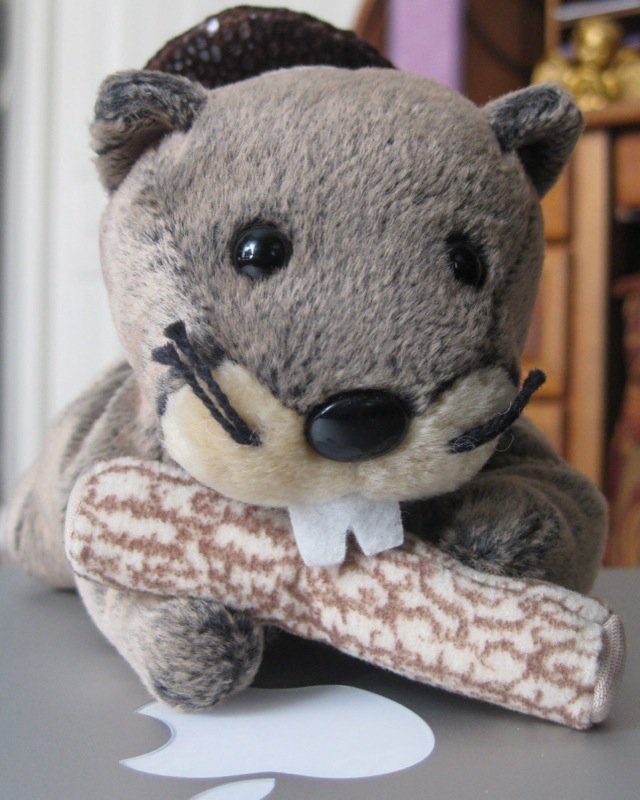 Words of Wisdom Icon (heretofore to be known as WOW's)A professional educator and food advocate, writer and editor, Valerie is currently living in Edmonton, Alberta.
Take a look at some of my paid promotions.
Companies, publishers and PR people, Valerie has a Work with Me page and appreciates it when you:
Regularly read her blog and subscribe to her weekly newsletter


Know who she is and what she believes so that what she is approached to do is something she would support and promote

Leave relevant and helpful comments that promote discussion

Suggest ideas for her work and/or for an upcoming food tour that might include that specific business, but not focus solely on it

Provide opportunity for giveaways that would be of interest to her readers

Understand that this is first and foremost a labour of love
Via Dajana Fabjanovich and her Friday 5 Q and A initiative to introduce public school educators to one another throughout the district weekly newsletter this year.
Watch the outtake (after the final credits) for a little giggle. Dajana made me look good. We had a lot of fun doing this, and I won't tell you what she left out, but I should ask her for those clips for a few more outtake giggles! Background on the Edmonton Public Schools Friday 5 Communicators created the "Friday 5″ video series in September 2009 to help the Alberta school district's 7,500 employees feel more connected to one another. Communicator DajanaFabjanovich says learning about her colleagues each week connects her to their shared mission. "It's hard to know everyone," she says. "I work in the hub of administration, and it's neat to be able to do a Friday 5 on a teacher because I feel more connected to the important work that we're all doing, which is helping students." The two- to three-minute videos are featured on the intranet every Friday, along with five employees Q&As. The videos are touted in a weekly news e-mail and posted on SchoolTube for employees' friends and family to enjoy. The five questions and answers provided with this video follow: What words do you live by?
Make it Happen (and, "Just how good is it?")
What makes a person fearless BELIEVE is the most powerful word in the English language.
Failure: lots of it.
Perseverance: lots of it.
Confidence and Self Love: grow within as a result of the first two
(and, of course, cooking, eating and learning about food and culture)
The number one item to do on my bucket list is. There are three number one items.
One is to go to Egypt and see Giza and go through the Valley of the Kings and all sites; and then further into Africa and stay in a village and be guided through the jungle; I just want to be immersed in the culture there. (and, of course, eat and learn about the food!!)
The second is to go to Machu Picchu and breathe in the air standing in that sacred place, learn about these Ancient Civilizations, then travel into the Amazon (and, of course, eat and learn about the food!!)
The third is to bake a bloody French Macaron with predictable success every time I attempt the recipe!
My philosophies:
Everybody's BEST idea can always be made better by somebody else.
If you always do what you've always done, you'll always get what you've always gotten.
Love is an action involved in making those you LOVE (and TEACH) better people; always evaluate every action by asking, "Is this edifying, or destructive?".
(and, of course, COOK, eat, and learn about cultures through food!!)
Best gift I've received: My husband: he is funny and intelligent, and macho with an incredible ability to communicate with the sensitivity necessary to allow me to feel understood (yes, that is truly how good he is), and read my mind; he is also the most amazing sous chef (and I call him Chef Sous) in the world considering he does not even enjoy cooking. He just shares my life with me as I share mine with him. Humour is the glue of our relationship. It is not the foundation, but we laugh, and hard, every day. About all of the stupid stuff and then it becomes as trivial as it all really is. Then we take some time to verbalize (yes, out loud) appreciation for what we have achieved, accomplished and learned together. And apart. Yup, I am one very fortunate, "well seasoned" educator.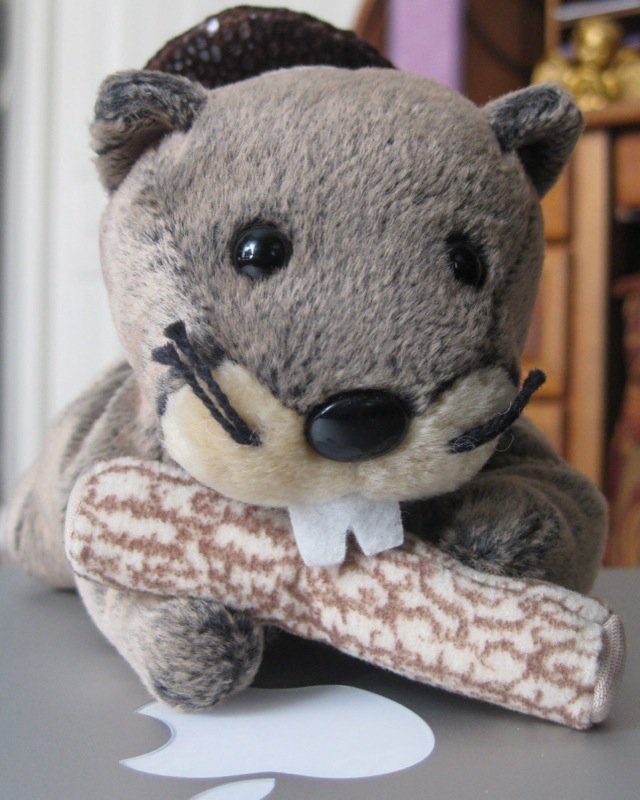 WOW: Valerie has taken all of the pictures on her website, with the exception of some of the Thermomix and Sous Vide promotional photographs. If you want to use one of her photographs, please ask. Some are available for sale (If you are a friend of Beavie's, she may give it to you for free. That's a tail slapper!). Some are not available.

My favourite links…. many are outdated, but so am I, and I still like the sites. 🙂