Public Hearing for Edmonton's Food and Agriculture Strategy
October 26, 2012 @ 9:30 am

-

5:30 pm

Free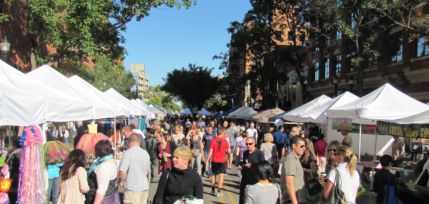 Public Hearing for Edmonton's Food and Agriculture Strategy
Share your views with Edmonton's City Council about Edmonton's Food and Agriculture Strategy
Citizens will be able to share their views with City Council about the draft strategy at a Special Executive Committee Non-statutory Public Hearing on Friday, October 26, 2012. Citizens who wish to speak at the Public Hearing can register in advance online and by phone (780-496-8178), or in person the day of the meeting.
For details on other public consultation opportunities that have occurred, see the Public Involvement page.
The only public hearing on the Food & Agriculture Strategyis taking place tomorrow at City Hall.
"Hi folks,
In 2010, City Council put food on the planning radar of the city along with waste management, housing, roads, public transit, managing growth, water and sewer.
If you're interested in . . .
what happens to the remaining agricultural land within Edmonton's city limits
Sharing a community garden
Seeing what "direction" the City will set to ensure healthy food is available for all Edmontonians
. . . then this is an event you want to be at.
Over 3000 citizens participated in the City's consultation process and preservation of agricultural land was the top ranked or most common theme named by citizens each time the City asked.
We believe the strategy does not take a strong enough stance on this issue. Now, we need to ensure that they listened to citizen's input.
Join other Edmontonians as collectively we flex our food-citizen muscles at City Hall tomorrow, Friday, October 26th from 9:30 to 5:30.
Come for some or all of the day. (There will a lunch break from 12 to 1:30.) This will be the only opportunity for the Public Hearing for ….Fresh: Edmonton's Food and Urban Agriculture Strategy.
Show your support by wearing something green! Look for folks outside city hall who will be distributing green ribbons for you to wear on your shirt collar showing your support for urban agriculture.