The 6th – Cash Mob Edmonton – South Side Edition
November 22, 2012 @ 6:00 pm

-

8:00 pm

$30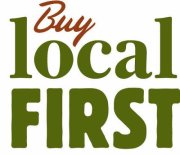 Thursday, November 22, 2012
6:00pm in UTC-07
NW corner of Riverbend Rd and 45 ave
Mobber's! Have you ever explored the hidden corners of south side Edmonton? Let us show you one area, you may get hooked.
When: 6pm sharp!(it's cold out) Thursday, Nov. 22nd
Where: Mobber's Meet @ the NW Corner of Riverbend Rd. & 45ave.
Why: Don't let the cold deter you; locally owned shops exist all over the city and if you think to 'Buy Local First' you require options for this initiative. We encourage you to skip on the Big Box Stores and bring money back into the city. Reflect what you want to see in Edmonton through your dollars and participation.
What: Showing our appreciation for local entrepreneurship, products and services. Bring your cash (we suggest $20), reusable shopping bags, and a friend for the official 6th cash mob with Cash Mob Edmonton. The local businesses we visit thrive from the exposure and survive on word of mouth advertising; do your part.
As always, the identity of the shop to be cash mobbed is kept a secret until the time of our meet. Anyone like mysteries? Take a chance with us. A way to experience the city: Cash Mob Edmonton (AB)
CASH MOB – support local businesses, shop local.
Mission
Our mission is to assist attracting new customers and profits to deserving, locally owned and operated businesses, while keeping the spirit light and fun. Deserving? Meaning? Good, productive, giving businesses that add to the community's and city's positive vibe.
Description
What is a CASH MOB?
An organized effort; a community initiative; a platform for the local businesses to be recognized on. It is a group of people who love their local scene, who actively practice supporting local businesses, who see the value in those businesses whom give back to the community. With a Cash Mob, we add to the intention of exposing local businesses to new and potential repeat cust…
See More
General Information
CASH MOB announcements: anytime there is a planned mobbing, you will hear about it with at least 2 weeks notice.
CASH MOB meet-up locations: to be announced a week before the planned mobbing.
CASH MOB etiquette: Be courteous and have fun! Be ready to spend your cash, mingle with strangers/supporters, they're just waiting to be your friend. Most importantly, you will be treated the way you treat
others, so be kind and get the most out of the experience.
: We will meet at a general area before the mobbing, we'll call it a Mobber's Meet, then we walk over to the specific local shop, cash mob it, and head over to a near by 'watering hole' to celebrate the success of the event.
Be a member of the Group Page http://www.facebook.com/groups/261134750627226/ and share your experience with friends.