Inspired by the Canadian Food Experience Project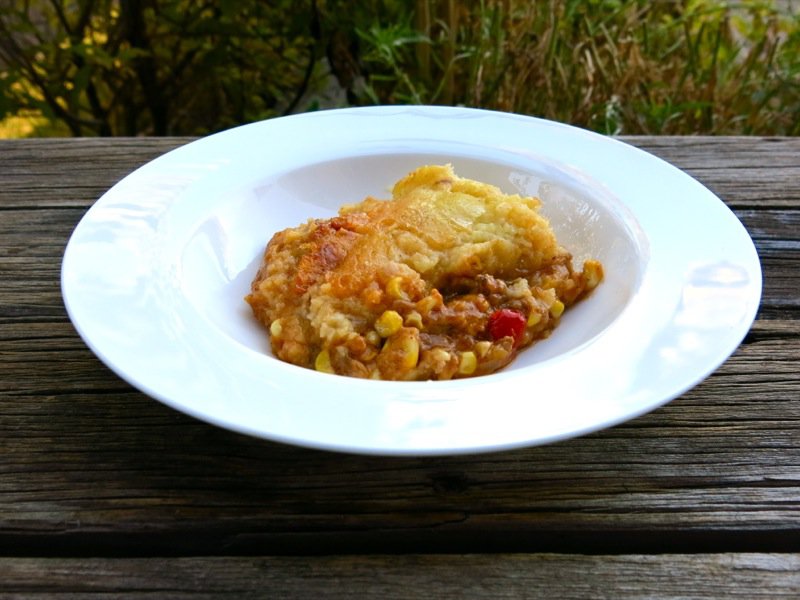 Hands up. How many Canadian people have heard of one of our Canadian iconic dishes: Traditional Québécois Pâté Chinois? Me, either. Yet, it has become very obvious that if one spends anytime in Quebec or with a French Canadian family, they will know this dish. Our French Canadian food culture is vast and rich, yet I haven't experienced much of it as a prairie gal my entire life.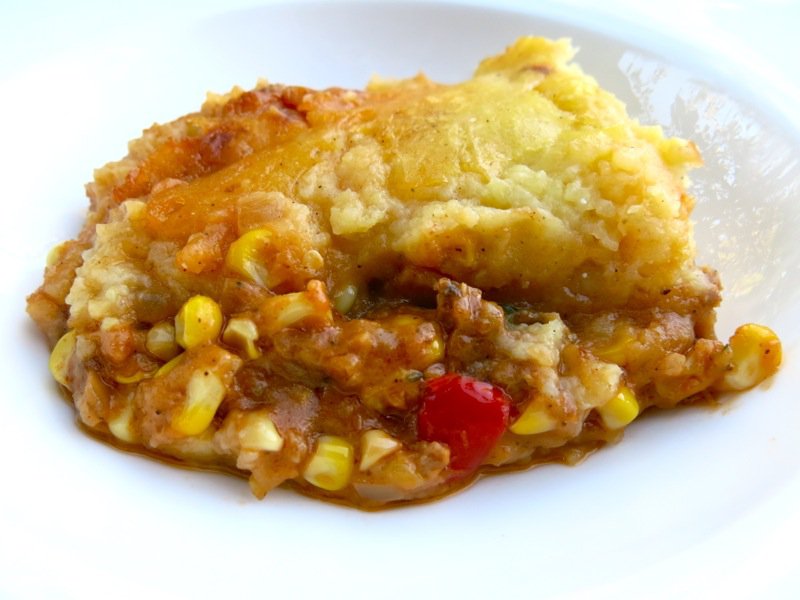 However, I yearn to understand what home tastes like in French Canada, too. After all: I am Canadian. I must experience as many fundamental aspects of Canadian food culture as possible. Participants shared their most cherished Canadian food recipes in The Canadian Food Experience Project: Challenge Four and Lindsay Wells of The Kitchen Witch shared a captivating story of living with a family in Quebec and loving Pâté Chinois. What was it? Isabelle and GG and Nathalie (Francophone participants of The Canadian Food Experience Project) had also written about it within their project posts, in passing, so I had "heard" of it. Chinese Pie. Chinese Pie? There is more than a little somethin' somethin' lost in that translation! The short version: it is a version of our Canadian iconic dish: Shepherd's Pie.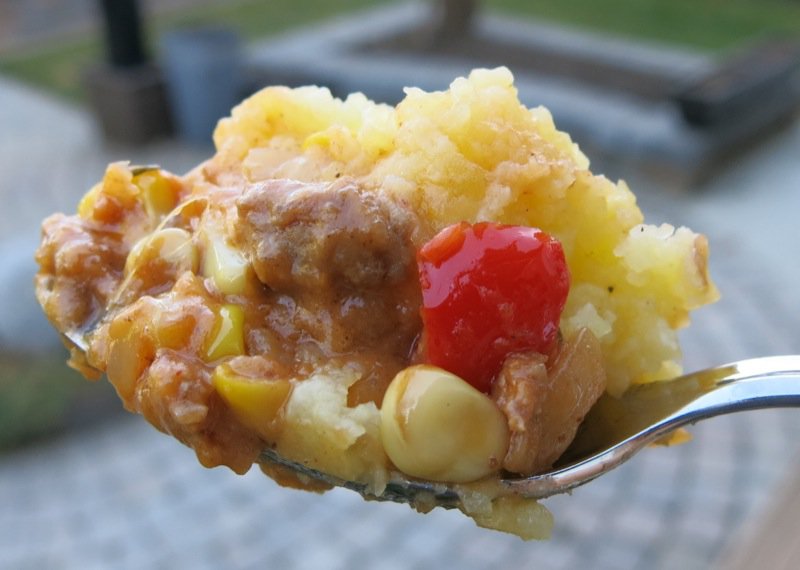 The longer version: cooks for the Chinese railroad workers in Quebec would make this dish as it was tasty, economical and easy to make for a crowd. It was favoured by the immigrants, and as the railroad was completed, and the people moved on and found their place within new communities, this recipe kept rearing its head and became known as "Chinese Pie" or Pâté Chinois. The Canadian prairie version of Shepherd Pie is quite different. Much the same, but quite different.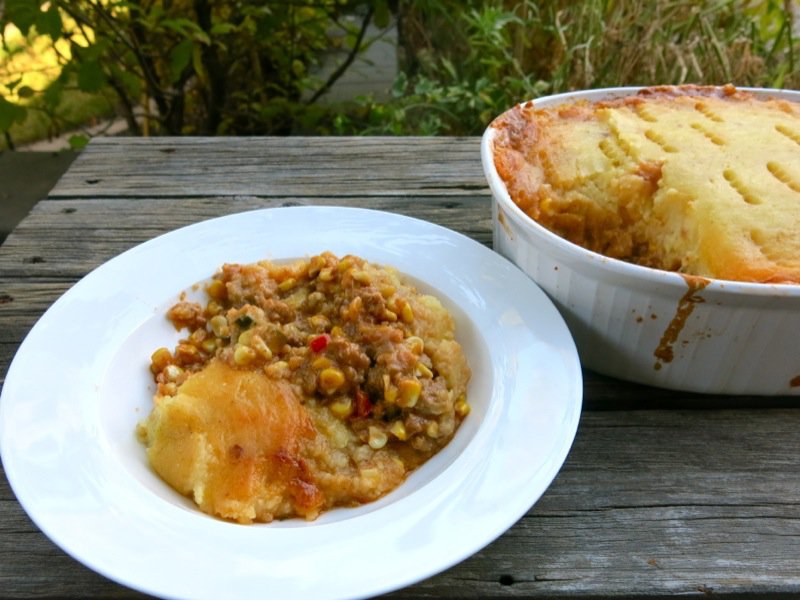 Different because Shepherd's pie is a dish that creatively uses leftovers from the meal the day before: roasted meat layered with leftover vegetables and topped with a mashed potato crust. The strong British influence across Canada had most households having roast meat for dinner on Sundays that left plenty of boiled potatoes to mash, meat to mince and mix with the gravy and vegetables to layer in between the two. Interestingly, we rarely had it at home as my mom never had enough leftovers. I had it at the neighbours a few times, or saw it in restaurants. Nostalgia changes things. Nowadays families do make Shepherd's Pie from scratch and it has become the star of the table, instead of a remodel of the leftovers from the night before.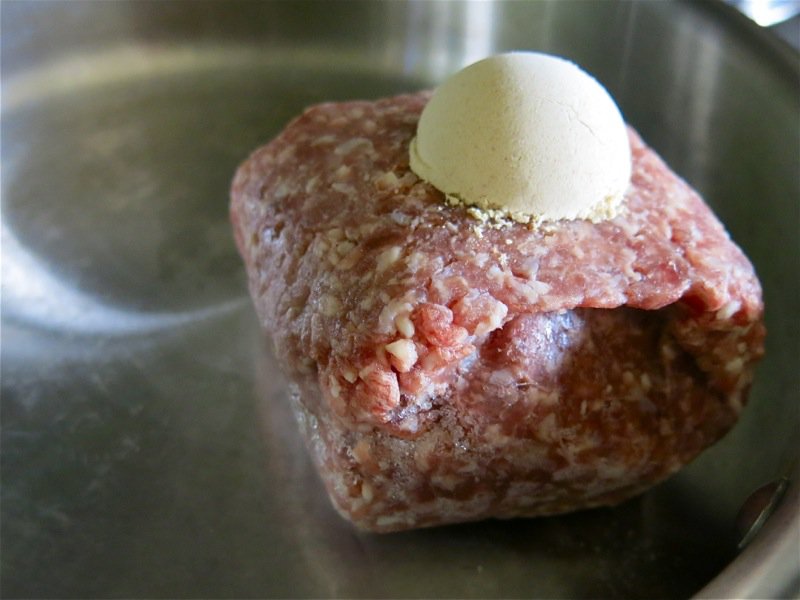 This is a simple dish. Excellent ingredients are key. Lean, grass-fed, know-your-farmer hamburger is the only beef for any home cook these days. I usually use fresh garlic, but there is a time and a place for powdered garlic, and this seemed like one of them.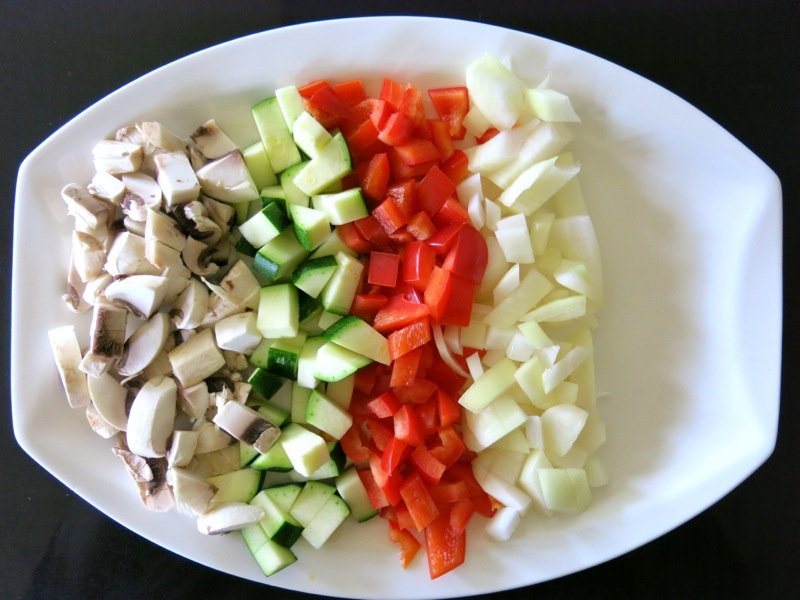 Meat is browned. Vegetables are chopped. Pan is de-glazed with wine in the meat, and again with wine in the vegetables.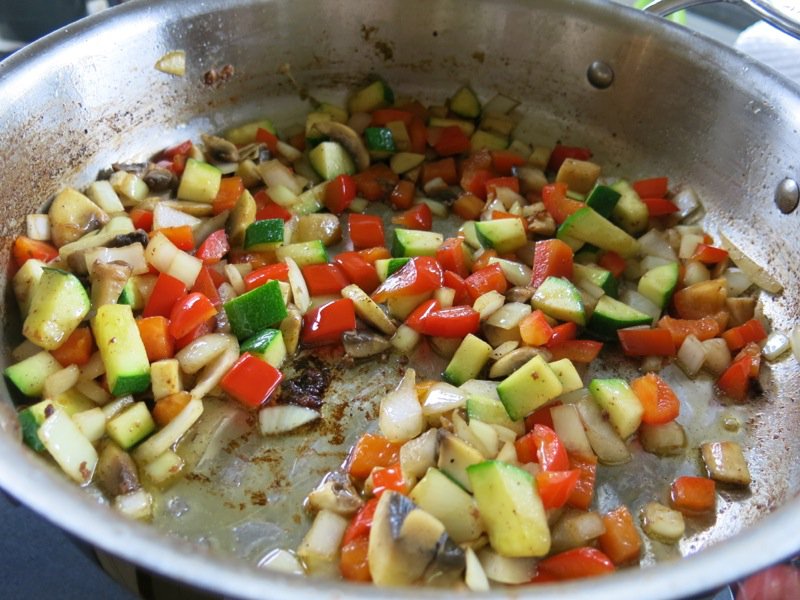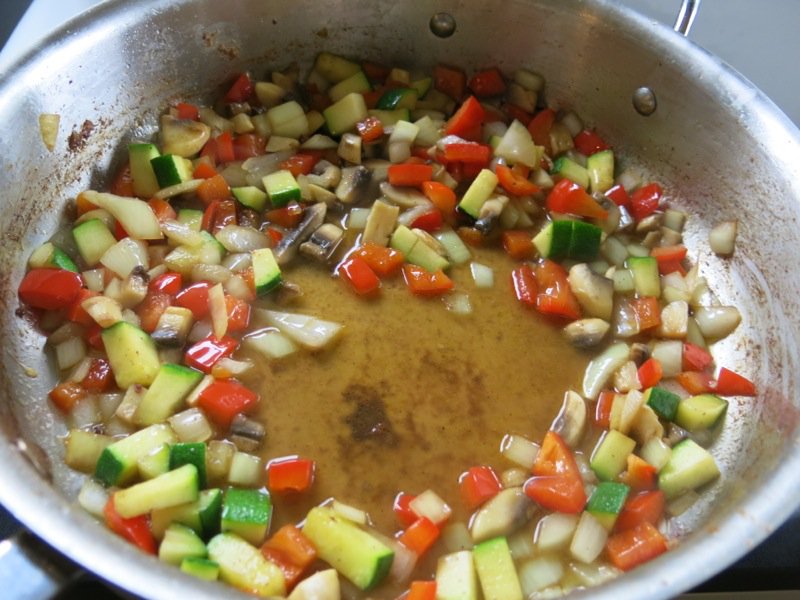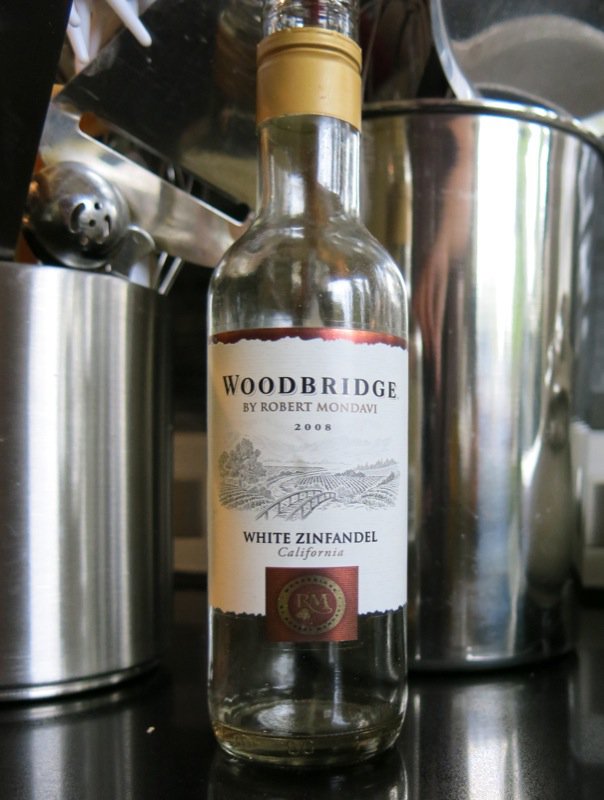 From a trip to California last year, above. Meat and vegetables tossed together.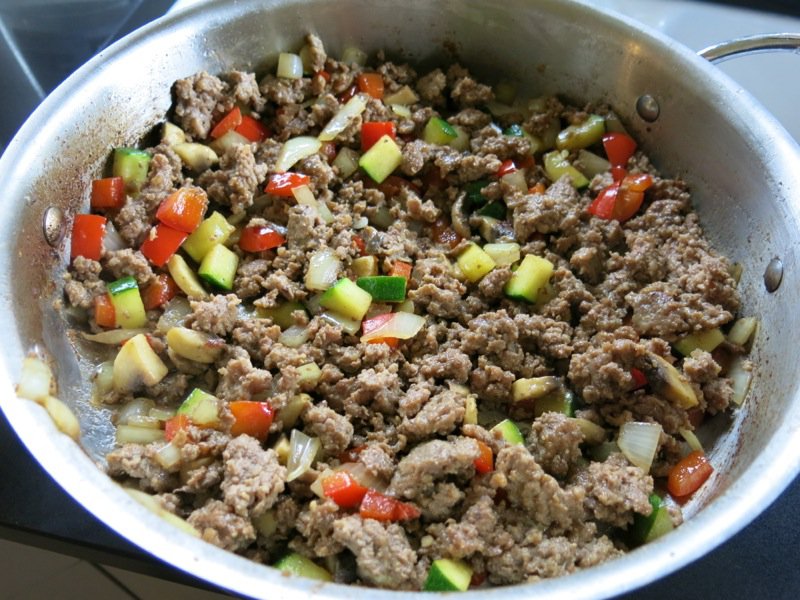 Fresh sweet corn stripped from the cobs and sautéed in butter with fresh thyme, then creamed.
Corn could be layered or added to the mix. While peas or peas and carrots are the vegetables in the classic Shepard's Pie, it is corn that is the characteristic vegetable in Pâté Chinois. Usually, creamed corn.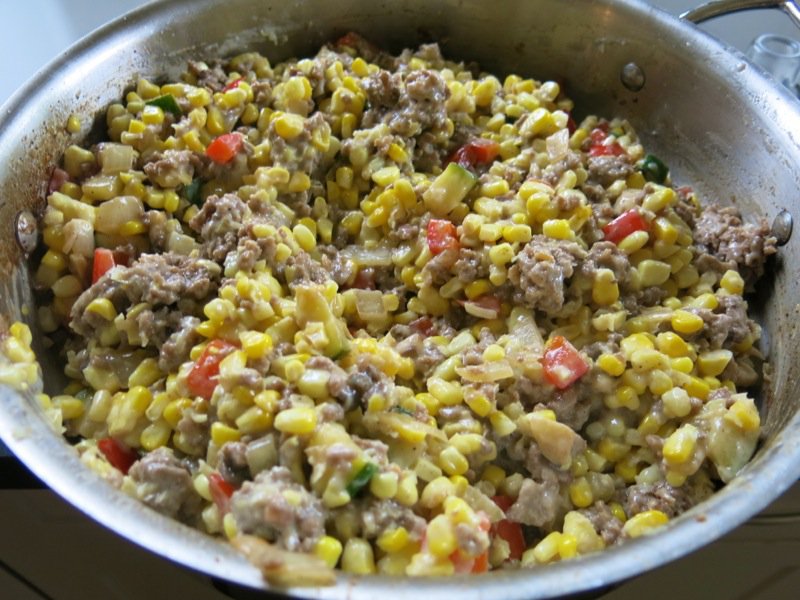 Lindsay added oven roasted tomatoes to her recipe, instead of ketchup, as is tradition. I did, as well. But, as my oven roasted tomatoes are roasted for a day, sometimes, two, they overpowered the dish and it was not tasty, at all. Lesson learned. Take two: my homemade ketchup. I made the best homemade ketchup and it was perfect for this recipe. Heinz would have made the meat sweet. If that is what one is used to, it would be scrumptious. The flavour of this dish with my homemade ketchup and these gorgeous fresh ingredients was all I could have hoped for: home food at its best. A snuggly hug.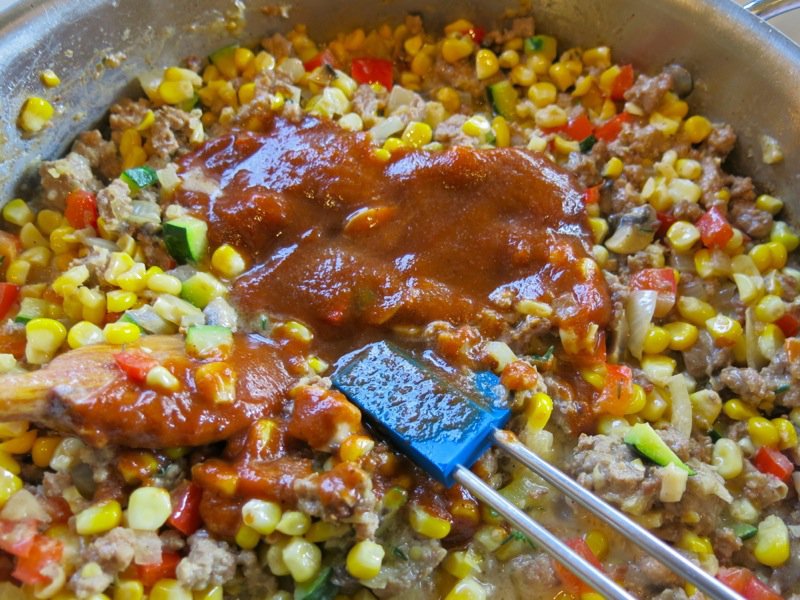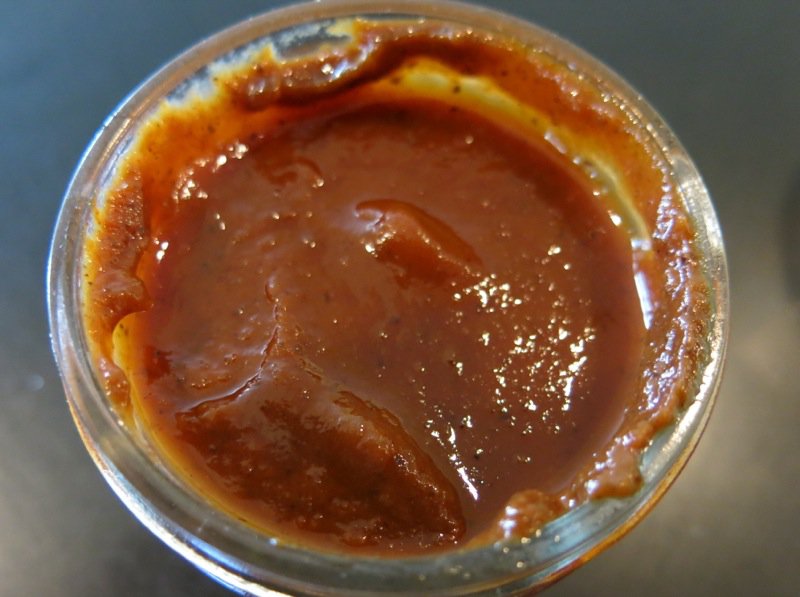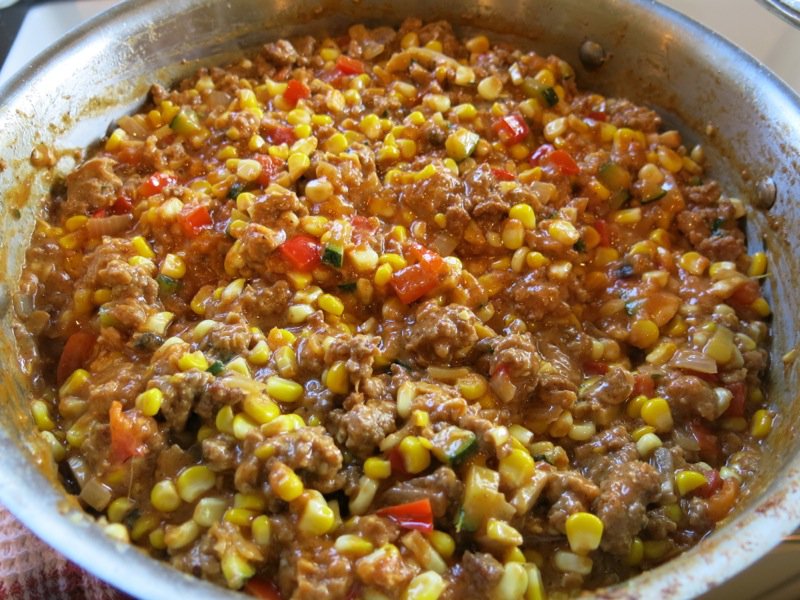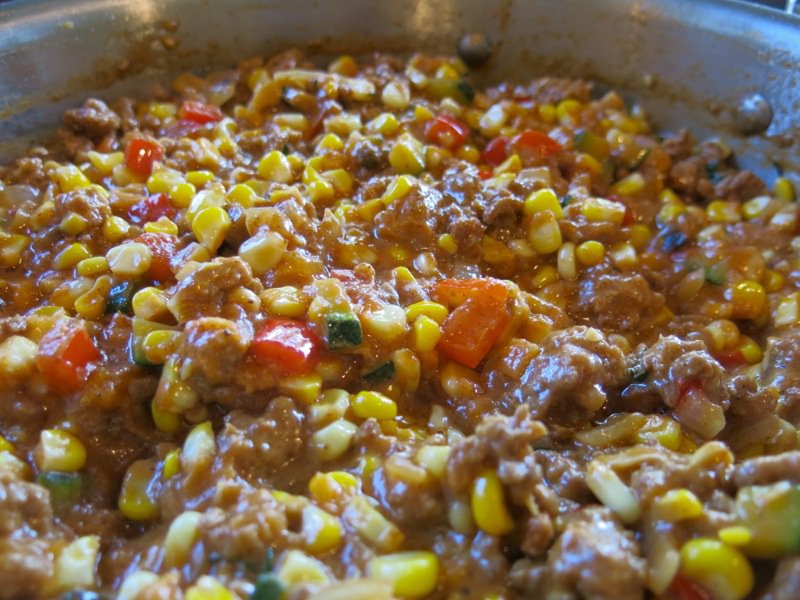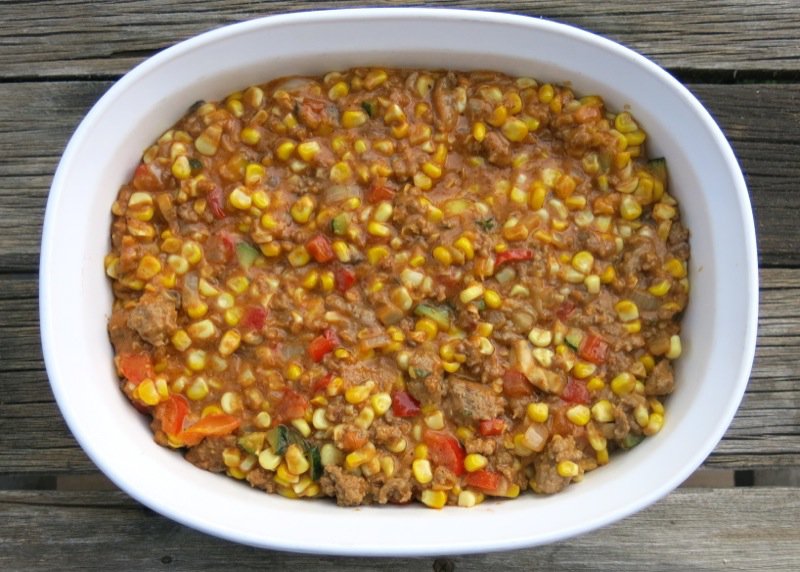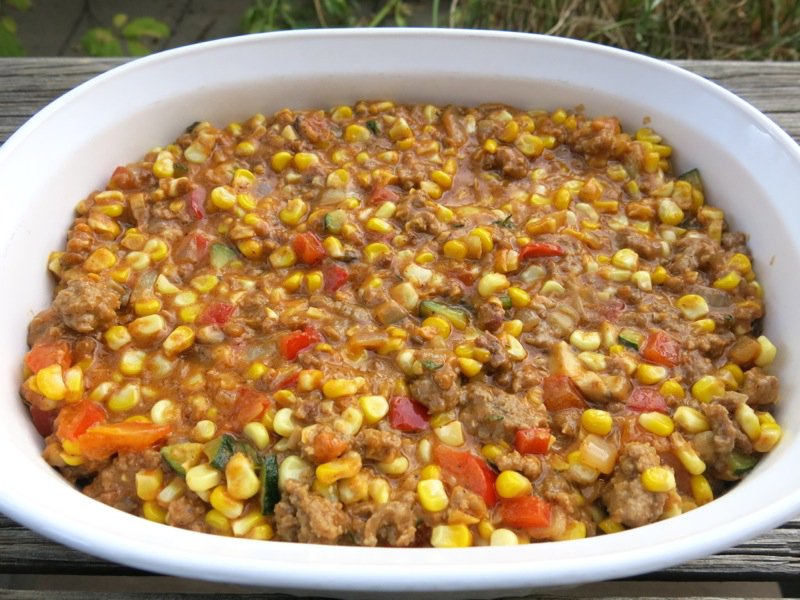 The potatoes were cooked just right and riced.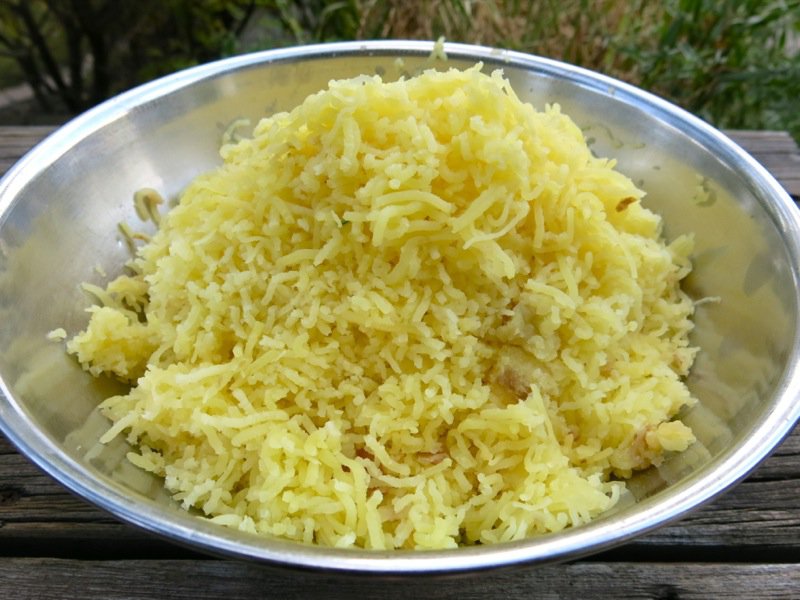 Freshly grated Parmesan makes all the difference.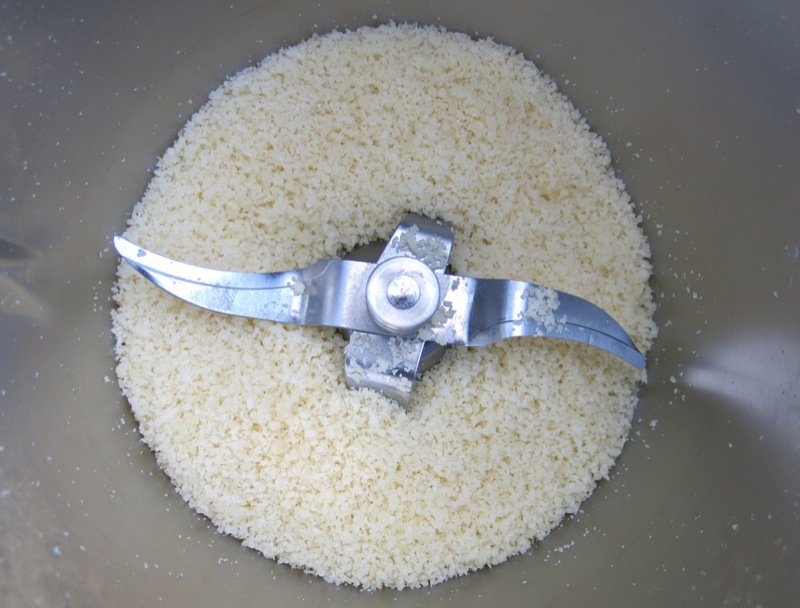 I like a lot of pepper, and it is still hard to taste, but so important to get potatoes seasoned properly. And that is what proper seasoning is. One should not taste with the salt or the pepper. The flavour of the food should (not-so-simply) be significantly enhanced.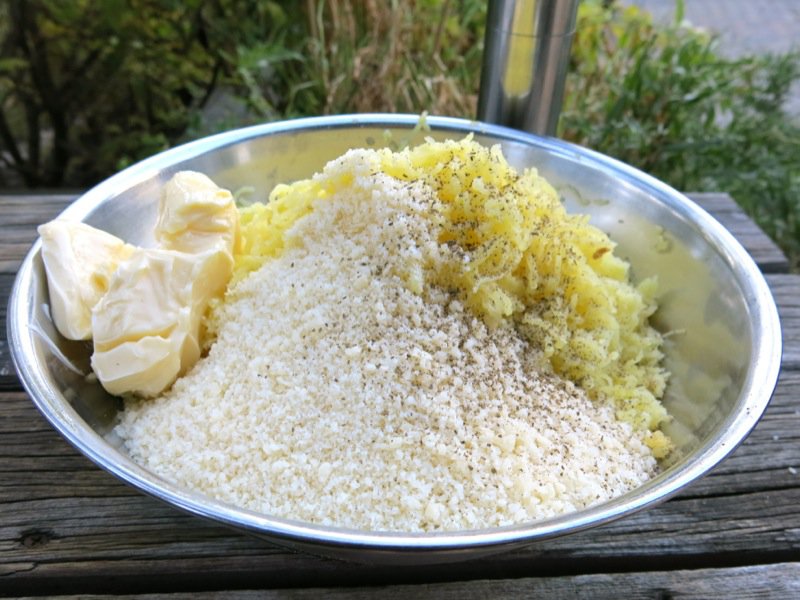 Perfect for slathering over the meat layer. Which, I must add, contains very little meat and a lot of economic nutrients.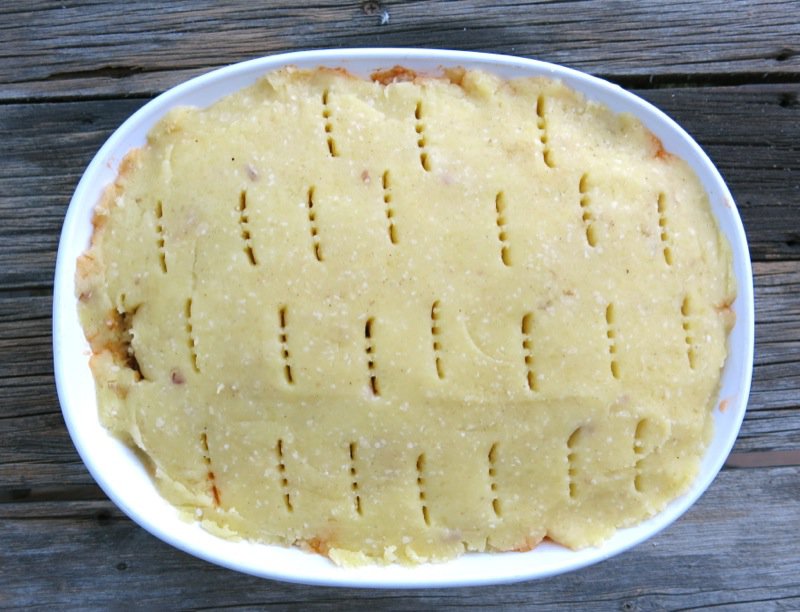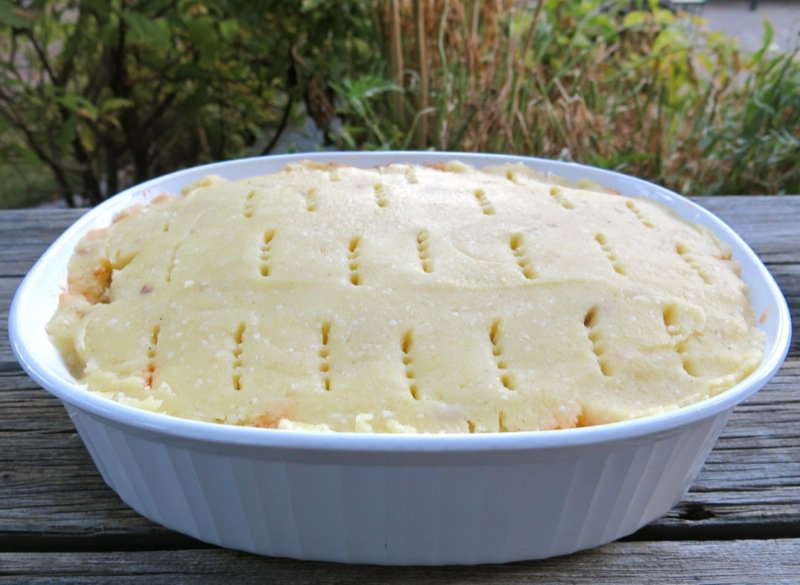 The sun was setting, but is this not gorgeous in its simplistic glory?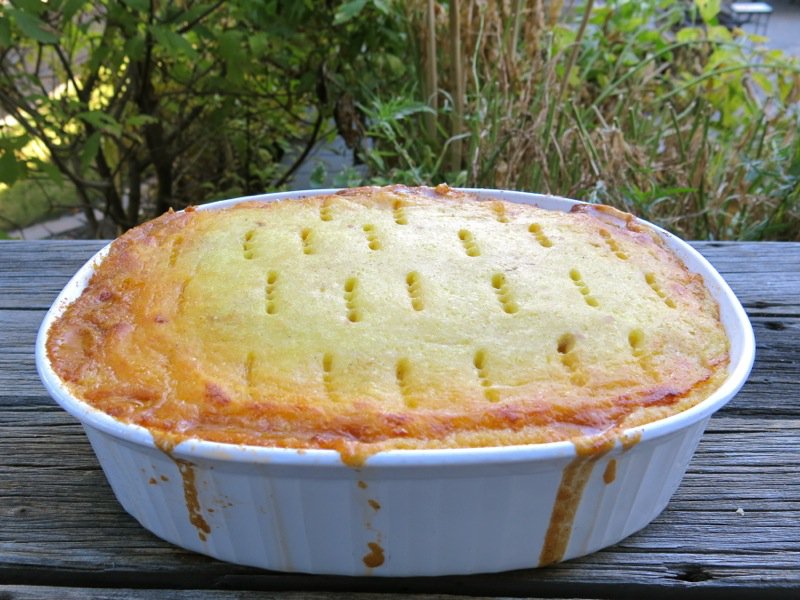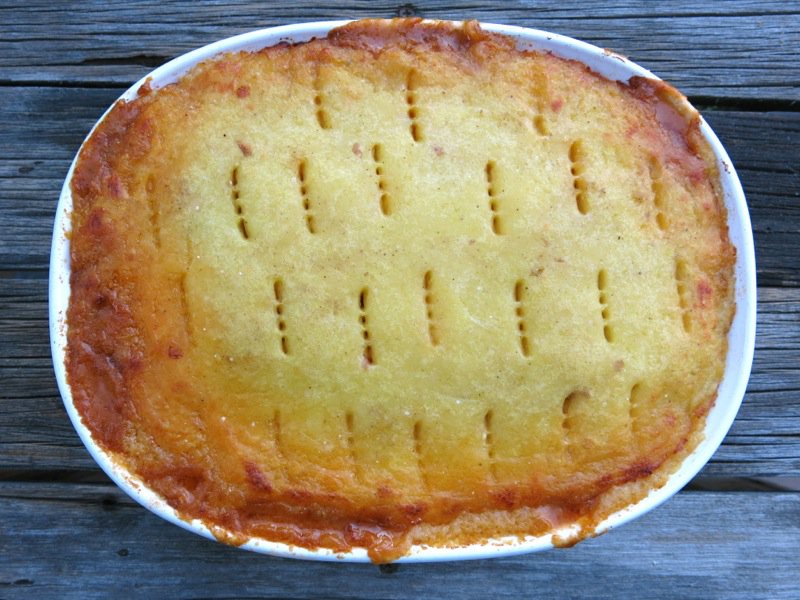 Where is the glory in this dish? It is really in the story. It is with the memory each person holds of the family around the kitchen table sharing stories of the day, giggling, and digging in, bite after bite, year after year. The taste and texture of this dish is worked into the vivid memories of a happy family life. That is where the glory is.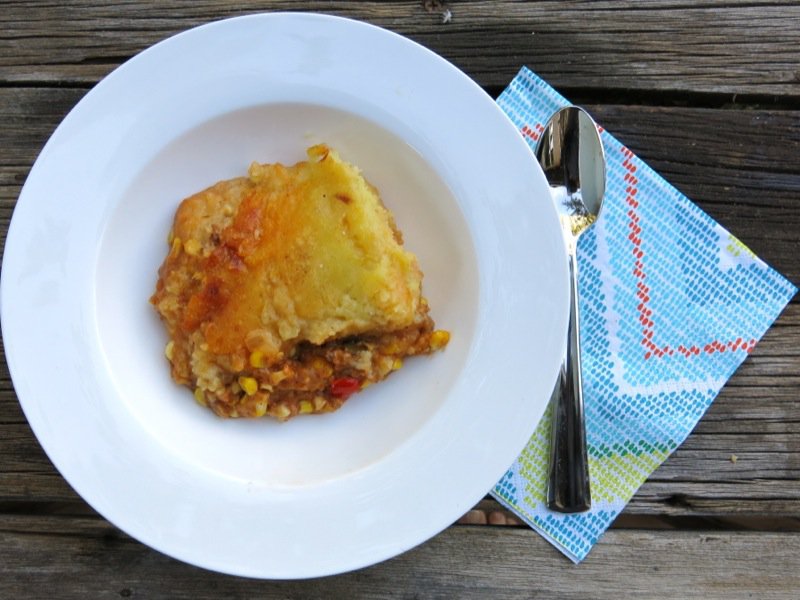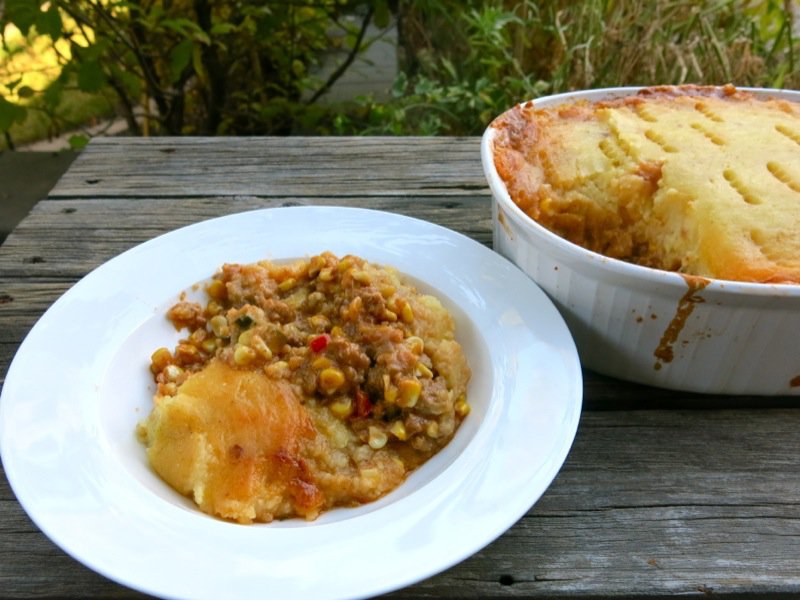 That is why Pâté Chinois is an iconic Québécois dish, just as Canadian Shepard's Pie.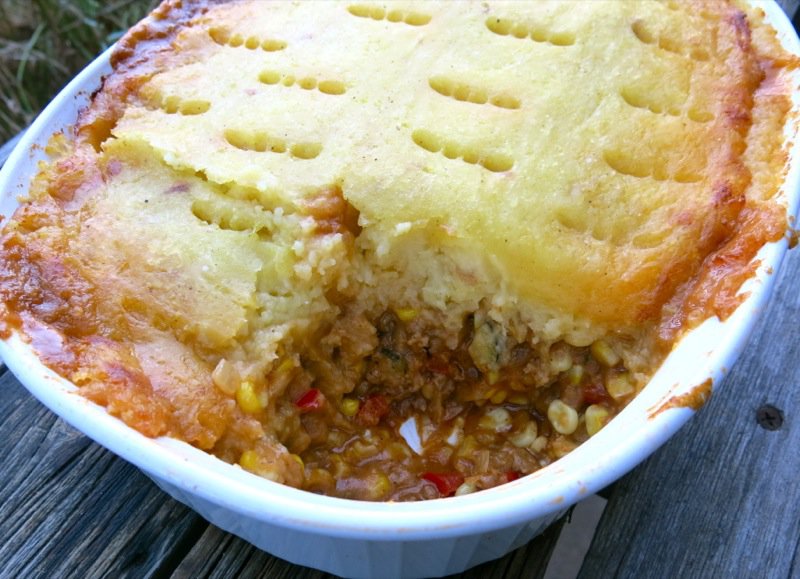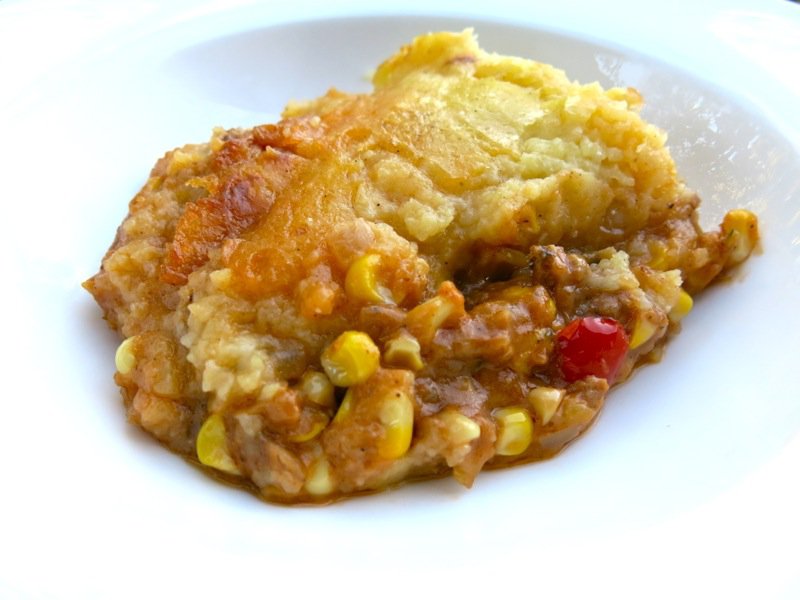 Thank you for the motivation and inspiration, Lindsey. Now, would my French Canadian readers please chime in and let the discussion begin. Whose mother's is the best? How do you make Pâté Chinois at your house?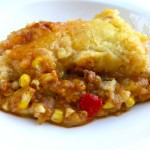 Traditional Quebequois Pâté Chinois
This is a traditional Québécois dish similar to Sheppard's Pie that is true home food inside of every French Canadian home. Each has their own version, of course!
Total Time
1
hour
20
minutes
Ingredients
1

pound

organic

, grass fed, know-your-farmer ground beef

1

tablespoon

garlic powder

1/2

cup

wine

extra virgin olive oil

(amounts within instructions)

1/2

cup

each diced zucchini

, chopped onion, diced red pepper, diced button mushrooms

4

ears fresh corn

3

sprigs of fresh thyme

3

tablespoons

butter

2

tablespoons

all purpose flour

1

cup

whole milk

1

cup

homemade ketchup

(recipe here)

1.3

kilo potatoes

, boiled and riced

100

g

Parmesan cheese

, freshly grated

1/3

cup

butter

salt and freshly ground pepper

(amounts within instructions)
Instructions
Brown one pound of extra lean ground beef in a large non stick skillet with 2 tablespoons of olive oil and a half teaspoon each salt and pepper and the garlic powder; add half of the wine to the bottom of the pan with the beef to de-glaze the pan

Boil the potatoes at the same time, watching carefully to ensure they are cooked properly (instructions follow)

Remove beef; in the same pan, sauté onions, mushrooms, zucchini, and red pepper over medium high heat in 1 teaspoon of extra virgin olive oil until the onions are soft and translucent and the mushrooms begin to release their water; season with 1/4 tsp each salt and pepper

De-glaze the pan with the remaining wine; simmer until the alcohol has evaporated and set aside

Add the ground beef back into to the pan and stir to combine

Meanwhile, remove the kernels from four ears of fresh corn, add the tiny leaves from the 3 sprigs of fresh thyme; sauté for 8 minutes in 2 tablespoons of butter over medium heat, stirring well; add 1/4 teaspoon freshly ground pepper and 1/2 teaspoon of salt with a tablespoon of all purpose flour and continue to sauté another minute

Add the cup of milk over medium heat; stir until thickened

Preheat the oven to 350°F

Combine the corn mixture with the meat mixture; add the one cup of homemade ketchup (or oven roasted fresh tomatoes)

Pour into a 9 x 13 oiled baking dish

Boil potatoes in their skins until tender; using a potato ricer, rice into a bowl

Add the freshly grated Parmesan cheese, 1/2 teaspoon freshly grated pepper and 1/3 cup soft butter; using a wooden spoon, mix to combine well

Spread evenly over the ground beef and vegetables with an off-set spatula; poke holes into the surface to allow steam to excape

Bake in a 375°F oven for 50 minutes, until bubbly and golden
Instructions for Potatoes
Clean potatoes, leave whole (select ones similar in size so they will cook at the same rate)

Place into medium stainless steel pan with tight fitting lid; cover with water

Add 2 teaspoons of salt to the water; turn the burner on high and bring to a boil

Reduce heat to medium-low; cover with a lid

Cook gently boiling water until tender, about 20 minutes for smaller new potatoes

Drain the potatoes in a colander; cool to touch and rice, one at a time
Recipe Notes
Some people will layer meat with the vegetables on the bottom, then the corn, topped with the potatoes and dusted with paprika.
My homemade ketchup is not as sweet as commercial ketchup which is often used in traditional home recipes.