Food Secure Canada National Conference in Edmonton November 1 to 4, 2012
November 1, 2012 @ 8:00 am

-

November 4, 2012 @ 5:00 pm

$275.00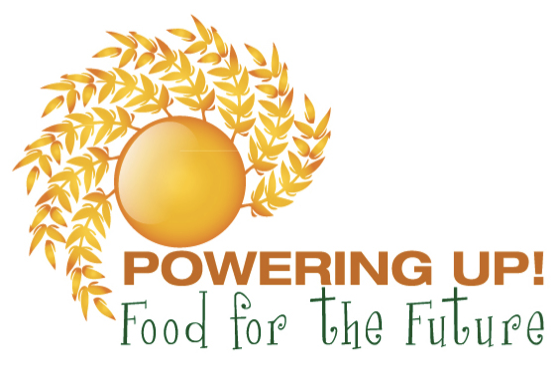 Powering Up for the Future!
Join Canada's national food movement for an invigorating three-day feast of food and ideas at
Food Secure Canada's 7th National Assembly
November. 1 – 4, 2012, NAIT, Edmonton Alberta
Step up to the plate! Get inspired and help bring much-needed change to the food system. Sit down with foodies and farmers, activists and academics, politicians and policy makers, Indigenous and youth leaders, cooks and community food centre workers.
Join Food Secure Canada's national network of inspiring people and organizations working for zero hunger, healthy and safe food, and sustainable food systems. Tell your story, find out what others are doing, build a better world!
---
Come Register!
Registration is only open until Friday October 26.
It's not too late – become a member of Food Secure Canada today!
Members – $275 Non-members – $325
(registration includes breakfast, lunch and snacks for the duration of the Assembly)
---
Promote the Assembly in your Community!
---
Stay tuned! Nominations for the Food Secure Canada steering committee members will be announced soon.
Food Secure Canada's Annual General Meeting (Sunday, November 4th) will usher in new steering committee members, offer perspective on recent FSC transitions, and articulate our vision for the future.

---
Tables at the Assembly
If you would like a table in the halls of the Assembly, please email Joveena (joveenaholmes[a]yahoo[dot]ca) with "TABLE" in the subject line. Space is limited so reserve today.

---
The Book Hub
For the first time, we are offering the opportunity to promote and sell your books at our on-site bookstore. Book signings and presentations opportunities can also be arranged. For more information please email Brenda (brendabarritt[a]gmail[dot]com) with "BOOK HUB" in the subject line.

---
Become a Sun Supporter of the Assembly
We could not offer such an incredible line-up (not to mention the abundance of great food) without the help of our Sun Supporters. Sponsors will be acknowledged in our materials and can benefit from complimentary registration. Find out more about sponsoring our Assembly. (Link)

---
Small Subsidies
A very limited amount of money is available to help subsidize participation at the Assembly for those who have had their workshops accepted but are unable to attend. If applicable, please indicate your interest in receiving a subsidy when you register. We'll do our best to help you.
DEADLINE PASSED
---
Volunteer at the Assembly
Behind every good conference is a team of dynamic volunteers. If you are in Edmonton or you are attending the assembly and would also like to volunteer and join our volunteer team. Email Joveena (joveenaholmes[a]yahoo[dot]ca) with "VOLUNTEER" in the subject line.
If you have other skills you think we might need (like graphic design, translation, etc.), please contact Amanda at programs[a]foodsecurecanad[dot]org.
---
What is Food Secure Canada (FSC)?
Food Secure Canada is a national membership-based organization committed to fighting hunger and to building healthy, fair and ecological food systems. Food Secure Canada emphasizes the connections between Indigenous traditions and sustainable agriculture, food and health, ecology and economy. This vision connects farmers and fishers, urban and rural dwellers, and producers and eaters. It is encapsulated in Resetting the Table: A People's Food Policy for Canada – a policy platform that thousands of people developed over a three years, creating the most comprehensive food strategy ever developed in Canada.
What is Growing Food Security Alberta (GFSA)?
Growing Food Security in Alberta (GFSA) is a provincial network whose members support each other in providing guidance and connections around food. GFSA supports ideas and actions around food and food systems that are sustainable, equitable, close to home and regenerative. The GFSA network strives to help people get involved in food and to bring food and its sources closer to home. The GFSA Vision is that all children and families in Alberta have access to healthy and, when possible, local food.
What Will Happen at the Edmonton Assembly?
The programs at Food Secure Canada's Assemblies are based in the work of our members from across the country. They highlight the successes and challenges of projects and programs for social and ecological justice and sustainability in a mixture of plenary panels, workshops, roundtable discussions and networking sessions. The presentations and discussions are rigorous but not academic; participants come away energized and inspired (and of course well fed, as we feature both the theory and practice of good local food!).
Who attends?
People who are part of the food movement from all over Canada, including inner-city, rural and remote communities: community food project leaders, food businesses and government officials, teachers, dietitians, farmers, fishers, Indigenous leaders, students, gardeners, cooks, academics, health professionals, food bank workers and users, anti-poverty activists and interested individuals.
Media, policy makers, leading thinkers on food issues in Canada and globally.