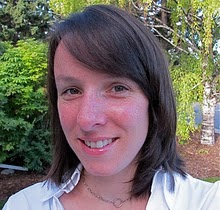 Saturday, January 29th, 2011: Pierogi Making with Cheryl Arkison

Come and learn how to make a traditional Alberta treat: homemade pierogis! YUM! Cheryl Arkinson is a well known local blogger and an Edmonton gal currently raising her family in Calgary. If you read her work, you know she has a lot to offer and we are so fortunate to be able to have Cheryl join us for this special class. You will make your own pierogi's with your favourite fillings to take home with you.
Cheryl writes and teaches about food, craft, family, and creativity. And it all comes from her dining room empire in her crowded, colourful house. A proud first generation Ukrainian, she is committed to not letting the artistry of food and craft from her heritage pass by unnoticed in this modern age. She blogs regularly on Backseat Gourmet and Naptime Quilter. Take a look at her pierogi making skills here!
Saturday, January 29, 2011, 8:30am to 12noon
at my home in Lewis Estates (West End of Edmonton)
$80.00 per person
Class includes:
Coffee, orange juice and a muffin or breakfast biscuit
dough making
two fillings of your choice
pierogis you make to take home
Please bring:
apron
rolling pin
containers to take pierogis home in
Register Here and please include:
Class Title
Name and phone number
Questions
You will be contacted to make arrangements with payment through PayPal