Royal Caribbean Cruise with Mom
January 29, 2015 @ 8:00 am

-

February 8, 2015 @ 5:00 pm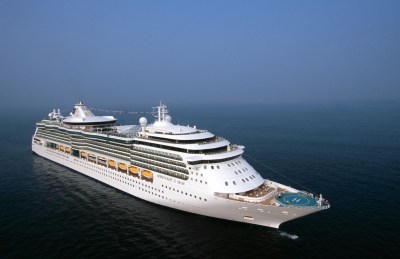 New Orleans and Western Royal Caribbean Cruise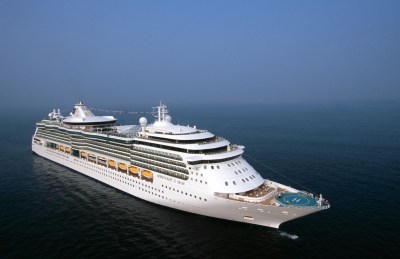 Mom and Dad loved cruises and have been on more than a few. Vanja and I? None. No desire. Maybe a little fear, actually. Lots of problems on cruise ships with proper healthcare and international law…. but, she found the cruise and really wanted to go for "One last big trip!" My response? "OK! If you want to have one last big trip, let's plan it and really do it well." Her answer? "That's not how I do things. This came along. It is a great price, so if you want to go, we'll go, and if not, that's fine, too." So, we're going. We have always wanted to travel to New Orleans, so I am very excited about that. Mom was not interested in adding a few days there at either end of the trip, so I will just have to go back. Soon, I hope! (Life is getting shorter, daily~!)
Itinerary:
Thursday January 29
Depart from Edmonton to New Orleans: and it is a grueling schedule for 2 gals our age; especially me! 🙂 Seriously, ridiculously long flight with 3 connections. We will be exhausted when we arrive.
Friday January 30
AM 1/2 Day New Orleans Motor Coach Sight Seeing Tour: French Quarter, Jackson Square, St. Louis Cathedral, short walk along Bourbon Street, short stop at a cemetery, view remains of destruction by Hurricane Katrina, shore of Lake Pontchartrain, view longest bridge in the world, see new flood gates and rebuilt levees. We will drive by antebellum mansions, travel to St. Charles Avenue along the Mardi Gras Route
Lunch on our own
PM Swamp Tour: part of pre-purchased 3 Tour Package that must be purchased before arrival
Dinner Event: part of pre-purchased 3 Tour Package that must be purchased before arrival
Saturday January 31
AM Visit: Louisiana State Museum's Living with Hurricanes: Katrina and Beyond Exhibition
Lunch on our own
Transfer to Serenade of the Seas Royal Caribbean Cruise Ship


Port: Cruise departs New Orleans Port late afternoon

Dinner on the ship
Sunday February 1
Monday February 2
Tuesday February 3
Port: Falmouth, Jamaica

Optional Excursion: (possible to purchase after boarding) explore Falmouth's historic district, view historic Georgian archetecture (200 years of history)
Wednesday February 4
Port: Georgetown, Grand Cayman

No Optional Excursion here
Laze on the beach, shop, visit local museums, or spot native lizards and parrots in Queen Elizabeth II Botanic Park
Thursday February 5
Port: Cozumel, Mexico


Optional Excursions: (possible to purchase after boarding) board the Reef Explorer Semi-Sub and submerge 4 feet under the surface in spacious air conditions surroundings to view the rich and exotic underwater world of the Carribbean or go snorkeling.
Visit San Miquel, the only town on the island, and shop
Friday February 6
Saturday February 7
Port: New Orleans


Disembark and transfer to motor coach to visit an old plantation on the West bank of the Old River Road
Mississippi River Cruise Jazz Dinner: part of pre-purchased 3 Tour Package that must be purchased before arrival
Sunday February 8
Depart from New Orleans to Edmonton: another grueling day of flawed travel plans to get a cheap flight apparently (that is why I like to pay more – I might just live longer…. but mom is so healthy, she doesn't notice these things!)
Falmouth Jamaica
Situated on Jamaica's North coast about 18 miles east of Montego Bay, Falmouth is noted for being one of the Caribbean's best-preserved Georgian towns. Visitors to Falmouth will experience the revitalization of one of the first shipping ports in the Caribbean, with a rich heritage dating back more than 240 years. Falmouth flourished as a market center and port for decades when Jamaica was the world's leading sugar producer.
Most recent development includes a two-berth pier, retail establishments, restaurants and a transportation center. In the future, there will be onsite attractions and experiences, hotel and residential components along with additional retail and restaurant options.
The One Thing You Don't Want to Miss
Visit the spectacular Dunn's River Falls near Ocho Rios, where you can climb 600 feet up from the base of the falls or retreat to the beach where the rushing water exits into the ocean. At Dolphin Cove you can watch the dolphins at play or walk through the jungle to see friendly birds and iguanas.
Visit Good Hope Great House and tour one of the immaculately preserved homes on a former sugar plantation, which dates back to the 1770s and sits on over 2,000 acres. From dune buggy safaris and river tubing to a horse and buggy tour, you will find many activities to keep you entertained. Here you will discover the ruins of buildings that were once the jewel of the Caribbean on its estate grounds. Be sure to visit the local pottery house and enjoy an authentic Jamaican lunch.
Other Fun Things to Do
Take in Falmouth's British Colonial architecture
Visit the Good Hope Great House for rich history, culture and scenic beauty including the Pottery House and Trading House
Board the 30-foot bamboo rafts that offer romantic and adventurous rides on the Martha Brae River. Sit back and relax as a raft captain guides you through an exceptional view of the island's tropical scenery
Take a trip through time on a horse-and-buggy ride through town
Enjoy a scenic drive through Jamaica's interior to Appleton Estate, where visitors learn how rum is made, sample wet sugar and have the chance to taste different-aged rums
Travel east to Ocho Rios where you can climb the spectacular Dunn's River Falls, soar through the lush rainforest canopy on a zip line, wind down the mountainside on a Jamaican bobsled or swim with dolphins at Dolphin Cove
Feel the warmth of sun and sand on your skin as you steal away on a beach getaway at the Breezes Grand Resort in Negril or Cornwall Beach in Montego Bay
Shopping for Bargains
The pulse of Falmouth radiates from the heart of Water Square where you'll discover the Albert George Shopping and Historical Center. Pick up local craftwork wares that showcase the history and culture of the area and make memorable souvenirs for visitors and those back home. Wednesday morning was made for the most dedicated shoppers, as dealers fill stall after stall with native produce and gifts you won't find anywhere else you journey.
Get a Taste of Local Flavor
A trip to Falmouth, Jamaica, wouldn't be complete without sampling one of the more than 300 different jerk recipes that are cooked locally. From shrimp and lobster to chicken and pork, the jerk recipe is the signature of the city's tasty fare. Complement this culinary adventure by sampling local refreshing fruits like the ackee, breadfruit and star apple, a sweet finish to your flavorful journey.
Local Currency
The Jamaican dollar (JMD) is the official unit of currency. U.S. dollars, traveler's checks and credit cards are widely accepted. You'll be able to pay with U.S. dollars at nearly every restaurant and shop in town, but be prepared to get change in Jamaican dollars if U.S. currency is not available.
Notes:
Passengers depart immediately for excursions with the cruise lines, and the arrival of Falmouth's port has led to a slew of new offerings by Chukka (the tour operator that runs many cruise ship tours) on the vast grounds of Good Hope Great House, one of Jamaica's most stately plantation homes. But you could easily spend a few hours admiring the town's architecture, popping into a jerk joint for a very authentic snack for a few dollars or taking in the town scene from above with a perch at Cafe Nazz. If the beach is calling, there are a few within a 10-minute taxi ride, and Montego Bay's party beaches are only 30 minutes away/
Shore excursions by Chukka Tourism, Jamaica here
Georgetown, Grand Caymen
The One Thing You Don't Want to Miss
Experience a once-in-a-lifetime adventure: snorkeling with stingrays at Stingray City Sandbar. These relatively tame creatures will swim right into your arms as they glide around you. They have velvety soft skin and love to have their bellies rubbed. Despite their frightening name, they are very gentle and won't hurt you as long as you stay away from their tails.
Other Fun Things to Do
Take a tour through the charming city of George Town, the capital of the Cayman Islands. Stop at the town of Hell, whose name was inspired by its unusual rock formations. Visit the Turtle Farm, an interactive sea-turtle nursery where green and hawksbill turtles are bred and raised.
Explore a seemingly endless stretch of magnificent coastline at Grand Cayman's world-famous Seven-Mile Beach.
Sail the beautiful waters of the North Sounds, stopping by Stingray City, aboard a 60-foot racing catamaran.
Surround yourself with exotic marine life and huge coral formations as you explore the underwater world in a submarine.
Experience a bird's-eye perspective of Grand Cayman on an exciting helicopter tour.
Swim with stingrays, dolphins and turtles and complete this adventure tour at Tiki Beach on Seven Mile Beach.
Sporting Adventures
Paddle along Grand Cayman's world-renowned Seven-Mile Beach on a kayaking adventure.
Explore a historic shipwreck while snorkeling the beautiful Cayman waters.
Explore the island and get a great workout at the same time, cycling through the island's quaint villages.
Shopping for Bargains
Grand Cayman is humorously referred to as "Brand Cayman" by those savvy shoppers who know the island's reputation for fabulous duty-free prices on designer merchandise. Great bargains abound on jewelry and watches from Caribbean Hook, Chopard, Honora, House of Tanzanite, John Atencio, John Hardy, Kabana, Roberto Coin, Starnight, Alfex, Cartier, Concord, Faconnable, Gucci, Maurice Lacroix, Michele, Movado, Wenger and more. Fine china, crystal, perfumes, leather, rum cakes, and liquor are available at bargain prices. Local crafts and treasure coins found in retail shops in George Town are also great buys.
Local Currency
The official currency of the Cayman Islands is the Cayman Islands dollar (KYD). U.S. dollars, credit cards, and traveler's checks are widely accepted.
Shore Excursions here.
More tips here.
Cozumel
Shore excursions here.