A regional Alberta fruit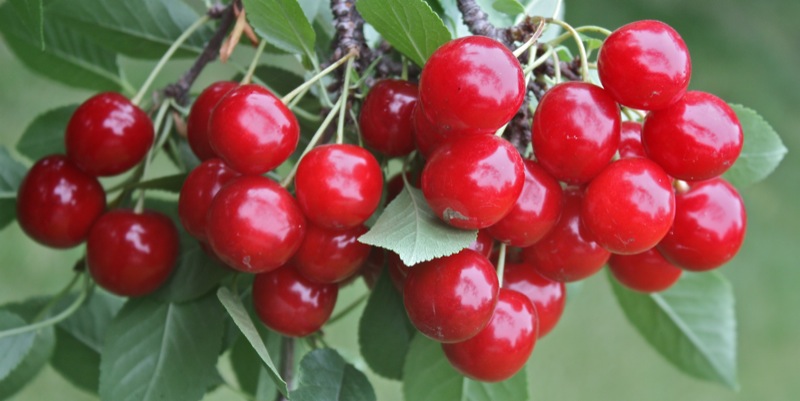 When I was a little girl growing up on the prairies, we would visit the Okanagan Valley in British Columbia every other year, or so. Oh, the cherries. We would stop at a roadside stand, buy a basked, and I would almost eat it all by myself. There was something magical about the firm, sweet, black ruby globes of fleshy scrumptiousness. Cherry after cherry after cherry. I could never get my fill.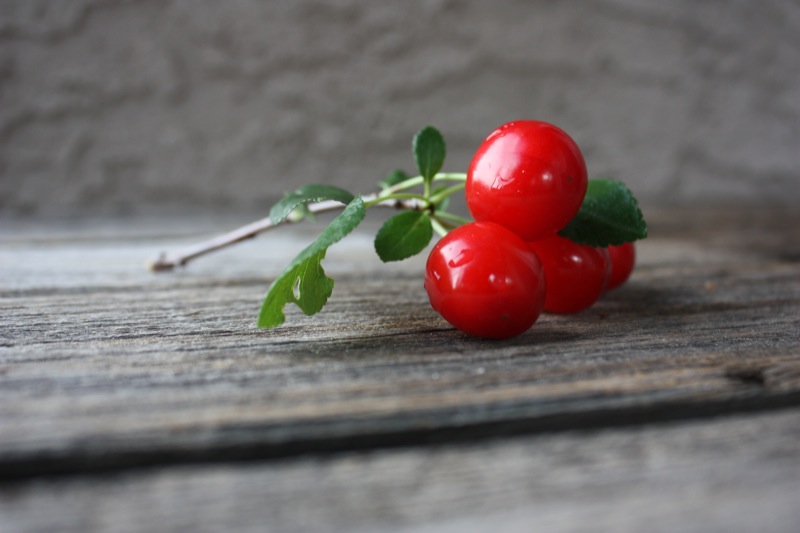 I would dream of going on a cherry picking adventure. I had never seen a cherry tree and the idea of climbing up a limb and plucking these jewels fresh off of a tree to eat ad nauseum had me mesmerised for years. I have still never seen a sweet cherry tree, nor plucked a fresh sweet cherry off a branch.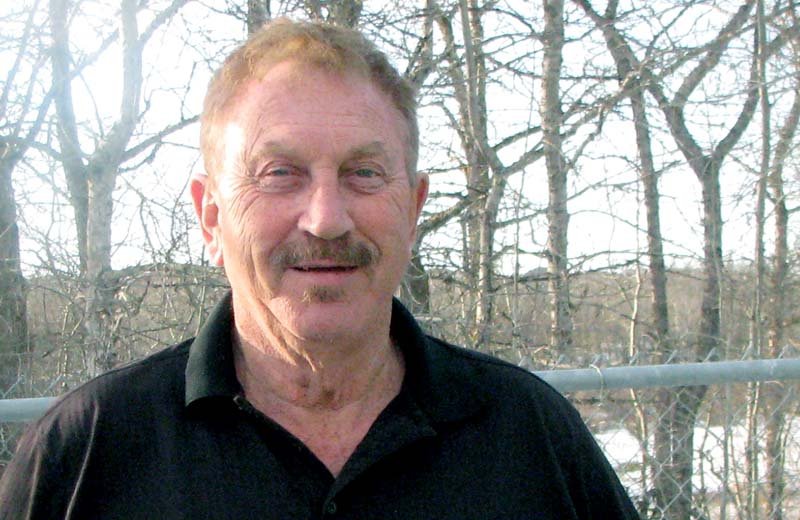 Crab apples, apples, and berries were the fruit of the prairies. Until 1976, when intrepid plant breeder Ieuan Evans, of Spruce Grove, learned that Mrs. Borward's cherry trees in her yard near Fort Saskatchewan were to be destroyed as a new federal jail was taking over her property. She allowed Evans to take some for himself and for the Alberta Tree Nursery. The rest is history… almost.
The Canadian Food Experience Project began June 7 2013. As over 80 participants across Canada share collective stories through regional food experiences, we hope to bring global clarity to our Canadian culinary identity. The first Canadian Food Experience Round Up focused on an Authentic Canadian Food Experience. A Regional Canadian Food is the topic for the second challenge and though the Saskatoon berry, the Tamworth pig, highbush cranberries or red fife wheat may all be move obvious choices for a regional Alberta food, I selected the Evans Cherry for that very reason. Cherry trees in the prairies were just not a part of the landscape when I was growing up. Since the discovery of the Evans Cherry, cherry trees are teeming across prairie landscapes, almost as popular as the ever present apple tree.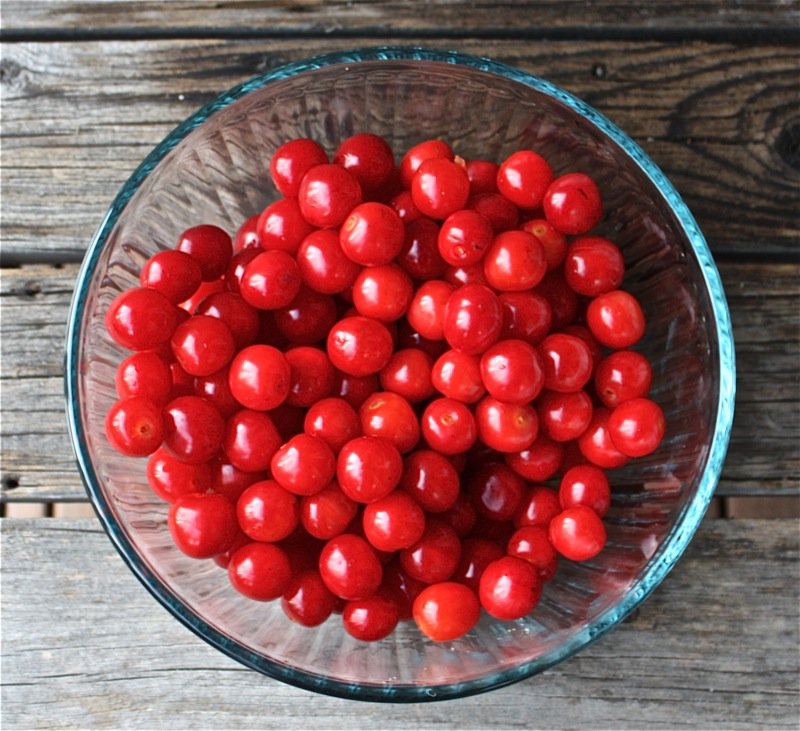 Evans gave them away to everyone he knew back in the late '70's, and the feedback was extremely positive: these are hardy plants with prolific produce. The tree had been "dubbed the Evans cherry by an Alberta Agriculture horticulturist who taught courses on its propagation" by this time. "They said, 'You can't grow cherries on the Prairies,' and [Evans] said, 'Well these cherries have been growing for 50 years and they must be hardy!' The skepticism was incredible," [he added] "Here was something staring people in the face but nobody could see it. What do you do with cherries? You don't go 'Duh!' You make it available to the public."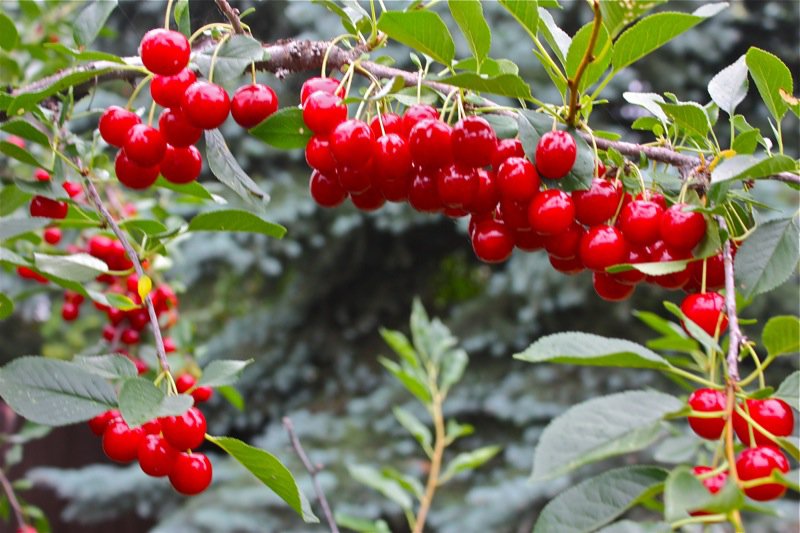 DNA Gardens, in central Alberta, began propagating them by the thousands and it was in 1990 that they made it across the country. There has been no looking back.
Jim Hole says it is the number one cherry tree selling in Canada now due to its hardiness, adaptability and prolific fruit production. Sweet cherries need a warmer climate and grow in the Okanagan and Southern Ontario. Sour cherries can grow in colder climates.
I had no idea what a sour cherry was until I bought my first Evans Cherry tree 10 years ago. Yet, it is the sour cherries that the "cherry flavour" is derived from. It is the sour cherry that maraschino cherries are created from. It is the sour cherry that cherry pie is made with.
It is the sour cherry that has been in all sorts of cherry sweets and treats all over Europe for hundreds of years. And this month, trees festooned with little green cherry promises is a personal delight of mine this time of year in the city of Edmonton.
The cherry trees Evans rescued from Mrs. Borward's threatened orchard that dated back to 1923 are now found across the continent. There has been a lot of hypothesizing about where these trees came from, but no definitive answer. I am just proud to say that Mr. Evans is 15 minutes away from my home town and an Albertan that has made a significant contribution to not only the regional fruit production of the prairies, but throughout the world.
And now, my own children can see cherries growing in their back yard. Pluck them directly off the tree. Know how they grow and dangle them from their ears.
I am so happy to share the recipes I have created for the Evans cherries from the tree in my own back yard with you:
Evans Cherry Pie, above, and Evans Cherry Custard Pie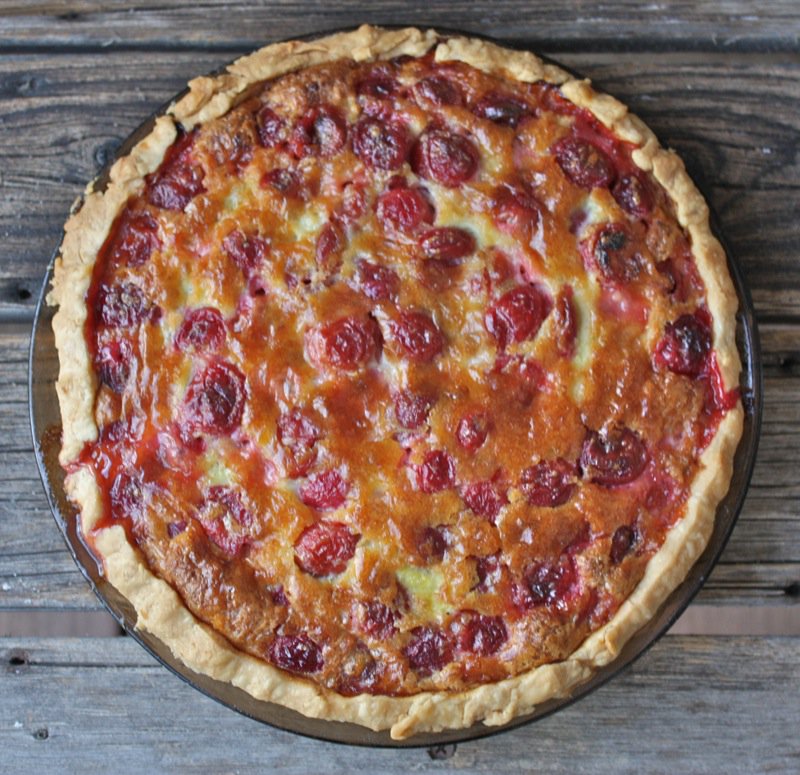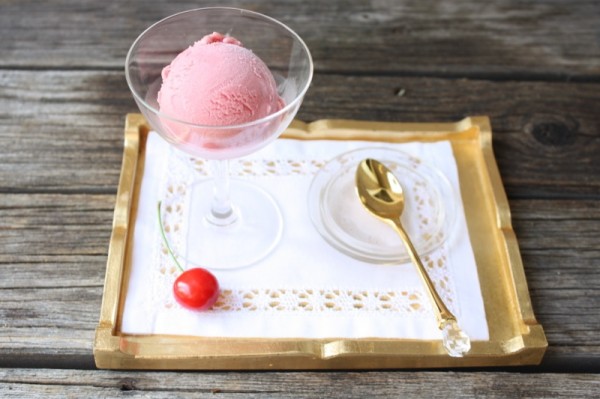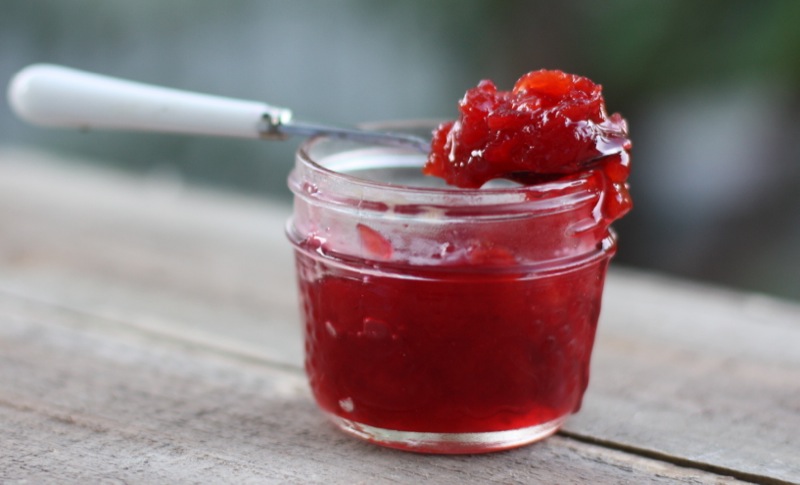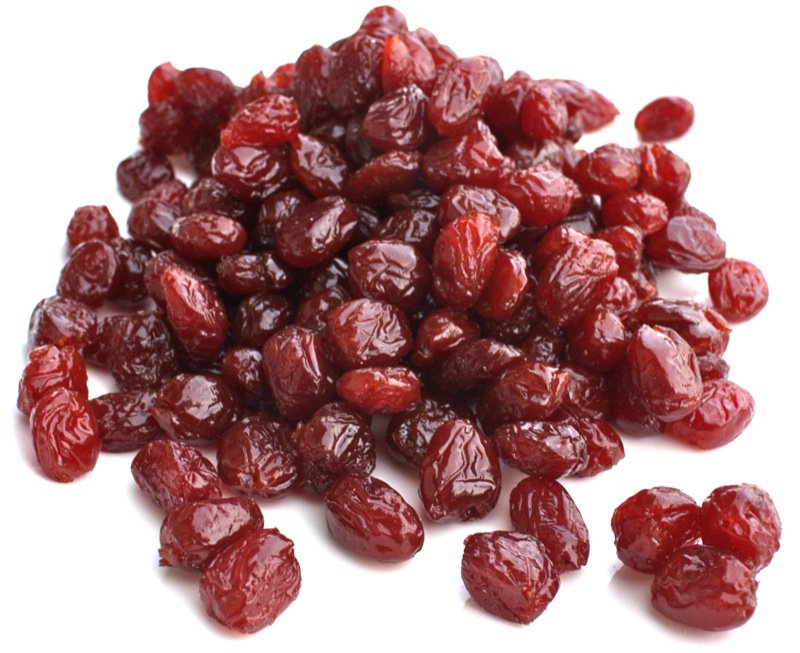 Actually Black Currant Fruit leather, but I make Evans Cherry leather the same way whenever I made the ice cream. I use the waste in the sieve to make the yummy fruit leather in this fashion.
This recipe is made with red crab apples, but I do exactly the same thing with fresh Evans Cherries and the product is outrageously scrumptious. A photo of the cherry liqueur is on the icon for my Zone Three Harves Preserves Post.