Sour or Tart Preserved and Dried Evans Cherries inspired by Connie deSousa!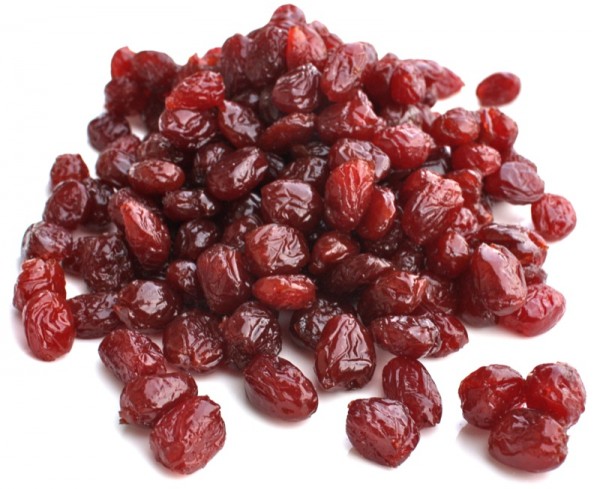 My Preserved or Dried Evans Cherries are unforgettable! Vanja and I finally made it to CharCut the night before New Year's Eve: an unforgettable food experience. I followed Chef and owner Connie DeSousa throughout Top Chef Canada where she was a finalist. I knew she was good… but had no frame of reference as to "how good". Connie is, without question, a Local Food Hero. She is also, without question, a Canadian Food Hero. Her food is basic and brilliant. She walks her talk in the most humble shoes. We sat at the bar watching her pirouette through her kitchen. Her evening performance was seamless and unmistakably delicious.
One of the many tasty morsels we were served that evening was her preserved sour cherries. There were a few on the Chef's Charcuterie Platter and again in the luscious cheesecake dessert. Dense, tart, delectable with an inexplicable je ne sais quoi. I asked Connie what kind of cherry this was having no idea about the process it had gone through. Whenever you ask her a question, she has a story to tell. I love that.
Her cherries came from her neighbour's yard. She had preserved them by covering them with vinegar for one week, straining them; covering them with sugar for the next week. Then, they are strained. The syrup is used in their bar and the cherries are paired with the charcuterie or in desserts. I was mesmerized.
Let me clarify: this recipe is INSPIRED by this short conversation with Connie at CharCut. It took time to develop and hone. This specific recipe is mine, developed and created by me, most definitely inspired by that conversation with Connie… as so happens often in life! I'm tickled to now share it with you, step by step with accompanying photos.
Sour or Tart Preserved and Dried Evans Cherries: Week One – Soaking in Vinegar
I had a deep freeze full of pitted Evans Cherries from the summer waiting for a little magic. Immediately upon arriving home on New Year's Sunday, out of the freezer came two bags of pitted and frozen cherries. I covered them with vinegar and let them sit in the cold for a week.
I lost a little faith in my memory of Connie's "recipe" when I saw how their colour after a week: an unappealing orange-brown – and when strained, limp, withered and lifeless. Oh, yes. I did taste one. No words. "Yuck" would not suffice. However, I decided to stick with the plan. I could succeed, or I could fail. Either way, I would learn something.
PrSour or Tart Preserved and Dried Evans Cherries: Week Two – Burying in Sugar
I covered the bottom of the dish with white sugar, added the first layer of cherries and covered it completely with more white sugar, added the remaining layer and covered it completely with more white sugar. I left them in a cold place for another week.
Meanwhile, I had a lot of cherry vinegar. I hadn't asked her what she had done with this. I tasted it. Oooooh, baby! No! There was a lot of cherry flavour and colour, but I had to add sugar so decided to make a sweet and sour type of sauce and see what happened. I a little sugar to the cherry vinegar, shook it well and it was spectacular.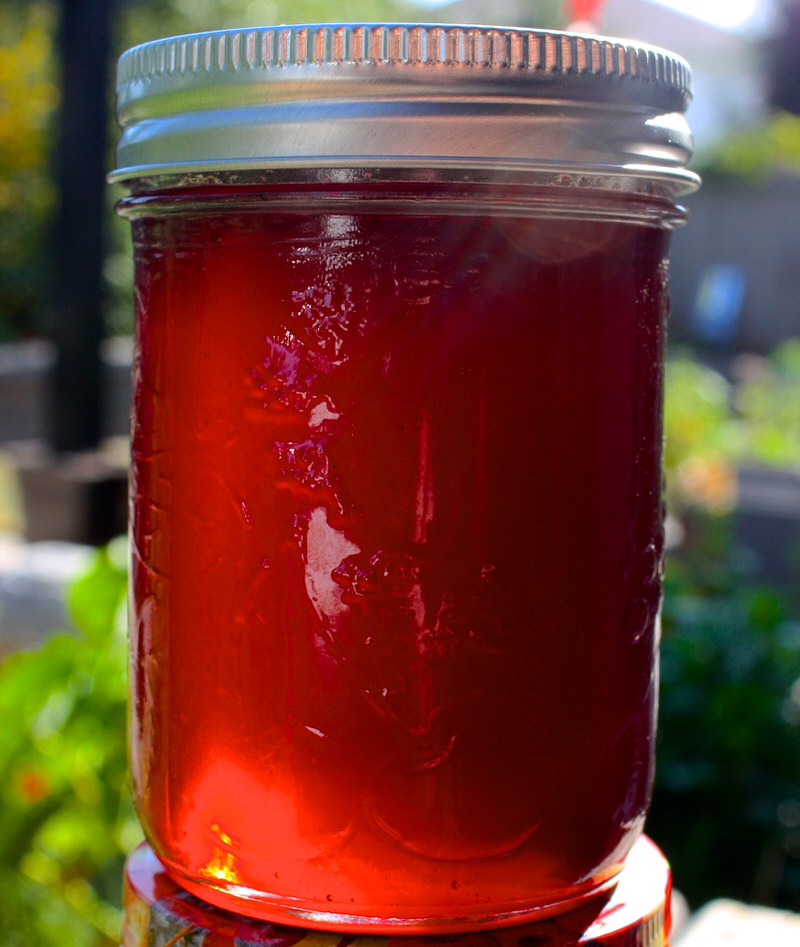 After three or four days, the sugar was turning pink, and I helped it along every day after that by stirring it once or twice a day.
This is the mixture after 7 days in the sugar.
Sour or Tart Preserved and Dried Evans Cherries: Separating the Cherries from the Syrup

I was completely on my own with determining next steps at this point. I decided to heat the ingredients slowly, melt the sugar, simmer for a bit to completely dissolve the sugar, then strain. Worried if my cherries would regain the gorgeous red colour Connie's had. And the answer to that question? Yes! Yes! Yes, they did! Oh, blessed faith. I love new discoveries in the kitchen and taking risks that seem sensible when combined with what you already know. Oh, how delighted I was.
This syrup was lip-smacking sweet and sour gold. How much flavour would remain in the little fruity jewels?
I did simmer-boil the syrup a bit more until it thickened a little.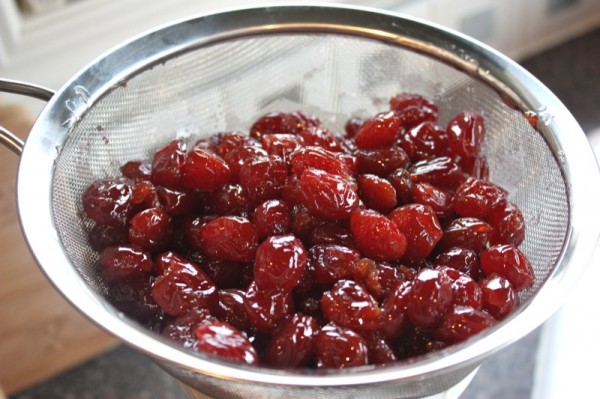 Sour or Tart Preserved or Dried Evans Cherries: Drying the Preserved Cherries

And the cherries? Again, completely winging it, I decided to lay them on parchment overnight. Some batches have taken only 12 hours, others 72 hours, but all have been spectacular in the end. Patience at this phase is key.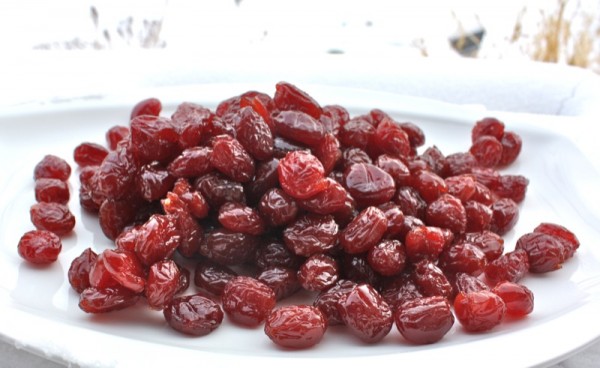 I dried them for a couple of days on parchment paper. They were a little tacky, but not wet sticky. And powerful in flavour.
Each little morsel is dense and tart and chewy and sticky singing an operetta and hitting a multitude of high sweet and sour tart cherry notes sparkling the entire palate. You taste one and salivate immediately. They are addictive.
But, were too labour intensive to be eaten recklessly one after the other until we got our cherry pitter!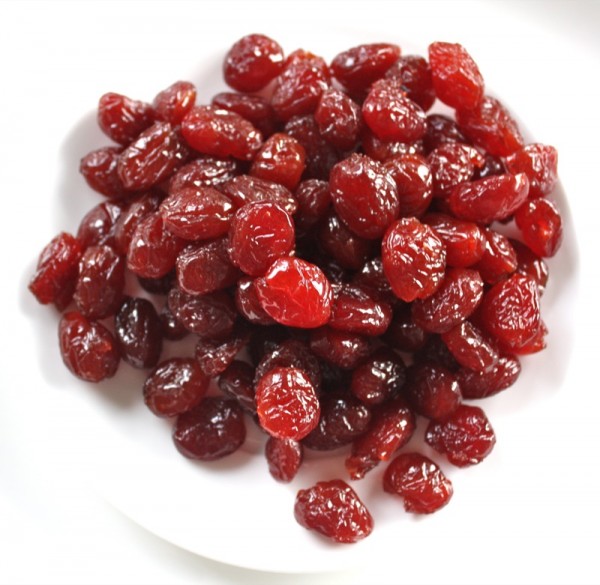 That is my challenge because these are the best things I have ever eaten all year! I freeze them in labelled dated bags and then all those bags inside another freezer bag and use them for the most special desserts or breads or garnishes.
Sour or Tart Preserved and Dried Evans Cherries: Serving the Preserved Cherries

Above, Tart Sour Cherry Shortbread Ball and Mom's Famous Christmas Stollen. Below, a cheese platter with fresh cranberries and tart or sour preserved and dried Evans cherries and a Fresh Spinach Salad with Almonds and Dried Evans Cherries.
I cannot wait to discover more and more and more uses for these precious jewels.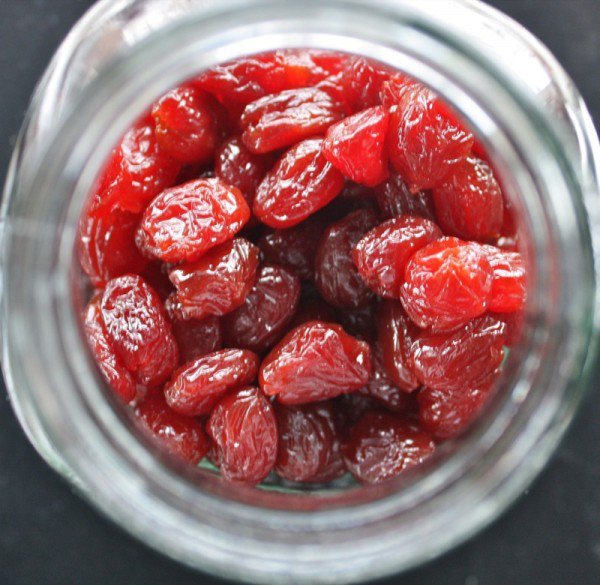 Preserved and Dried Sour Evans Cherries: Preserved Cherries, Cherry Vinegar and Cherry Syrup all from one recipe!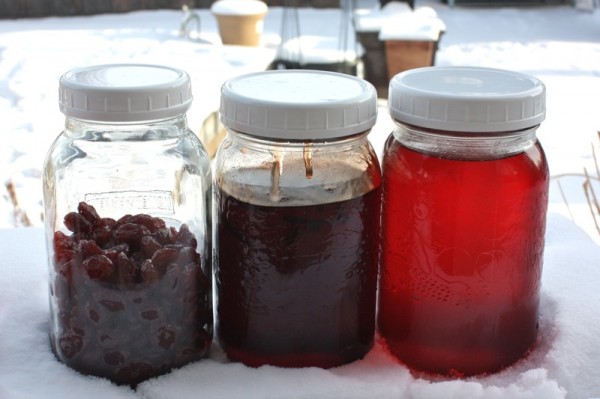 I am very proud of this recipe and it is most definitely one I am famous for in my neck of the woods. Everyone loves them, covets them and is tickled pink when gifted with a package of them. If I can do it, so can you! Let me know if you do!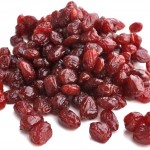 A Canadian Foodie Original: Sour or Tart Preserved and Dried Evans Cherries


This recipe is a Canadian Food Original and has become a family specialty. Little jewels that are sweet, sour and full pucker-power! Preserved, then dried. Plump, juicy and lively.
Prep Time
30 minutes
Preserving Time
Two Weeks
Yeild
Completely dependent upon amount of cherries preserved and dried
Ingredients
Pitted sour cherries

, fresh or frozen (no need to thaw)

enough vinegar to completely cover cherries

enough sugar to completely bury cherries
Ingredients for Cherry Vinegar
extra granulated sugar

, to taste
Instructions
Instructions for Week One:
Place cherries in container; cover completely with plain white vinegar

Cover with plastic wrap; rest in cool dark place for one week

Strain vinegar from cherries
Instructions for Week Two:
Place cherries in container; cover completely with white granulated sugar

Layer cherries and sugar if preserving a large amount, ending with sugar

Cover with plastic wrap; rest in cool dark place for one week

Stir to encourage sugar to dissolve the last couple of days; place all in large heavy pan on stove

Simmer on very low heat until sugar is completely dissolved; strain syrup from cherries
Instructions for Drying Preserved Cherries:
Lay cherries on parchment paper, individual layer, not touching; air dry 24 to 72 hours until tacky, but not sticky to touch

Store in freezer safe labeled and dated zip lock bags (double bagged) until used
Instructions for Cherry Vinegar:
Add enough sugar to enhance flavour; shake to completely dissolve

Store and use on salads
Instructions for Cherry Syrup:
Distil in pan, simmering at low heat until liquid spills of spoon in two strands (visibly thickening); cool and store in jars until needed