SousVide Supreme Discount Promotion Opportunity to Readers of A Canadian Foodie!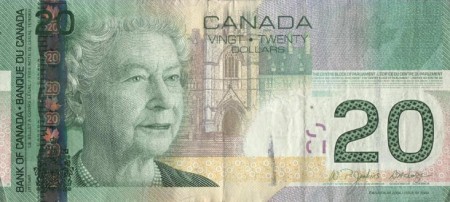 I am delighted to announce a new partnership with Cedar Lane Culinary and A Canadian Foodie! It will definitely be of benefit to all of my readers! If you are interested in purchasing a SousVide Machine, Cedar Lane Culinary has offered a wonderful promotional opportunity for my readers, and my readers only!
Regardless of any other promotion from their company, you are entitled to a $20.00 reduction in the price of the SousVide Supreme water oven, or SVS package! As you know, I have one, and love mine. It is not very expensive considering the amazing quality of food produced when cooking with it.
Use the PROMO CODE: FOODIE to get your reduction in the price.
If you don't see it appear immediately, you may have to hit the "update order" button, and then the discount will appear. If there is any problem at all, leave a comment here, and I will get back to you immediately to ensure your discount.
SousVide Recipes
Coming soon!
SousVide Supreme Stainless Steel
The SousVide Supreme™ is the world's first water oven designed specifically to bring the gourmet sous vide cooking method to kitchen countertops. Sous Vide (pronounced soo-veed) means "under vacuum", and is a culinary technique used by gourmet chefs worldwide. Based on cooking vacuum-sealed food in a water bath, the technique requires precisely controlled temperatures to produce perfectly cooked food:steak at the desired doneness from edge to edge; vibrant vegetables; juicy, tender chicken breasts; and ribs with meat falling off the bone. The SousVide Supreme's sophisticated temperature controller – a proportional integral derivative (PID)- keeps the water bath within .5 of a degree Celsius of its ideal temperature for hours or even days, producing gourmet meals with enhanced flavours and nutritional benefits. Best of all, cooking in the SousVide Supreme is hands-off, making it easy to prepare gourmet-quality meals at the push of a button.
SousVide Supreme Demi
The compact Demi offers the same unparalleled cooking convenience as the original SousVide Supreme, but in a smaller appliance. With hands-off cooking that is gentle and forgiving, the Demi makes it easy to have meals ready in minutes at the end of the day. Everyone – from the accomplished cook to the rank novice – can turn out gourmet quality meals with minimal preparation time. It's as easy as heating water! Just season your dish, vacuum seal in food grade pouches, simmer in the Demi water oven, sear or sauce if desired, and serve.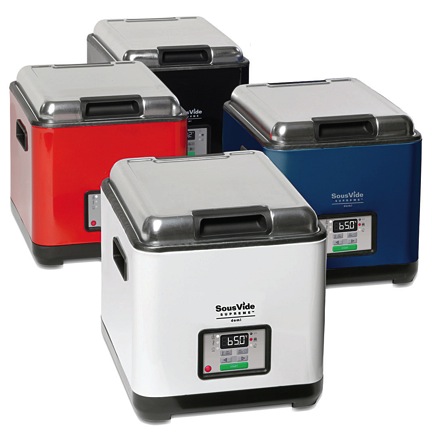 For comparison information between the tow machines check out the information here!