Sour Cherry Crisp with my famous ACF Homemade Sour Cherry Pie Filling!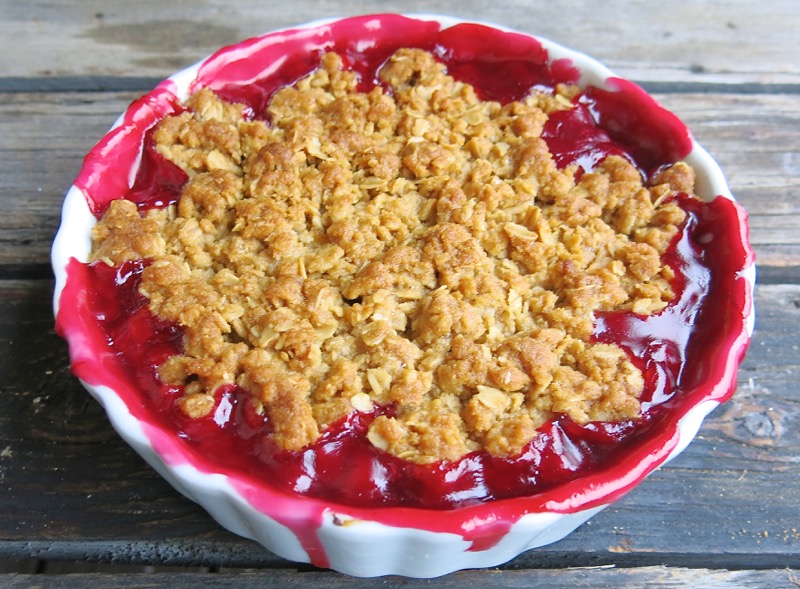 Sunday Suppers since dad has passed are a ritual that I wish I had insisted upon while dad was still with us. And my sister. Dad passed 2 years ago January 27. My sister one year ago this coming February 9. Oh, how I "should have" insisted upon Sunday Suppers while the entire family was thriving and together. We certainly celebrated our holidays together, but this weekly ritual with mom, Ragan, Vanja and I is important. I look so forward to it and I like to think they do, too. It certainly keeps us closer!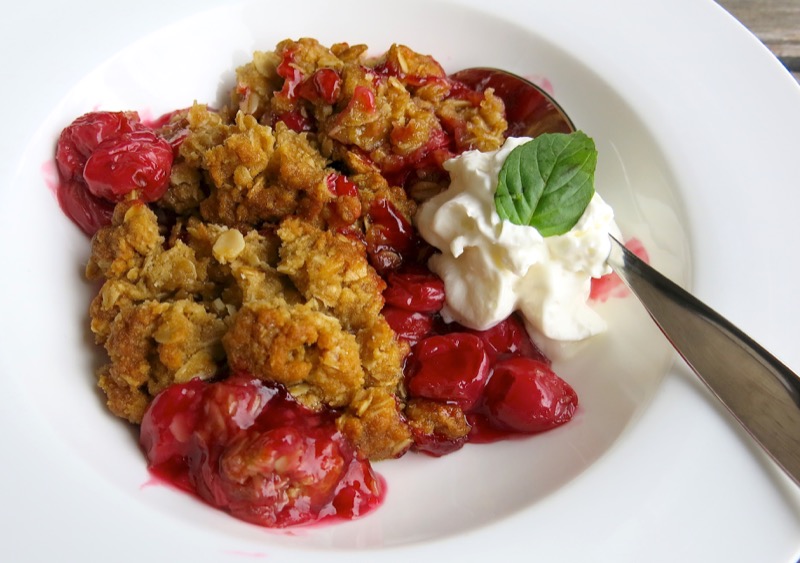 I do enjoy making desserts, but not when I am making a big meal as the focus. And the meal is always my main focus every Sunday, but I have definitely noticed how mom enjoys her dessert, and certainly Vanja does, but his repertoire is apple pie, apple pie and apple pie.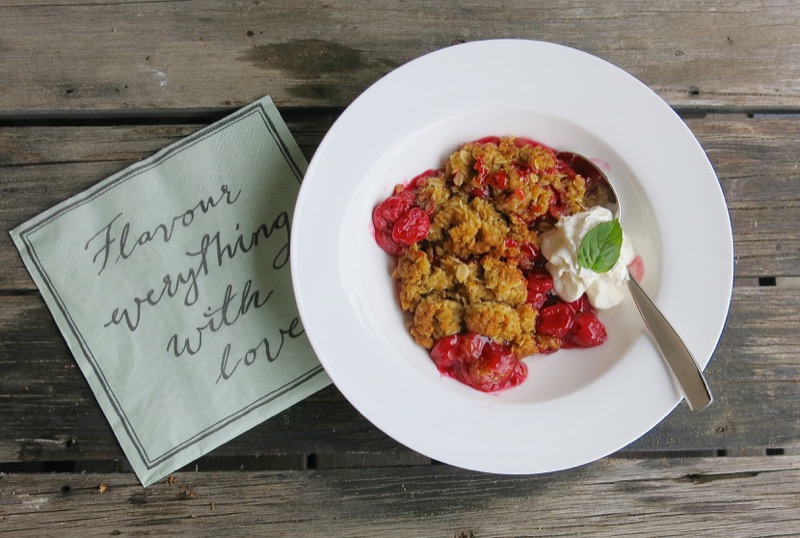 l have so many pitted sour Evans cherries in my deep freeze every year from my own tree, that I am always thinking of how to use them and have developed many Sour Cherry recipes. Thankfully, Vanja enjoys them! Not like apple pie, but "he will eat it." So, last night, thinking of a simple dessert, I remembered I wanted to make my sour cherry pie filling again and the idea of a good old Canadian prairie crisp came to mind: Sour Cherry Crisp it is! Why had I never done this before?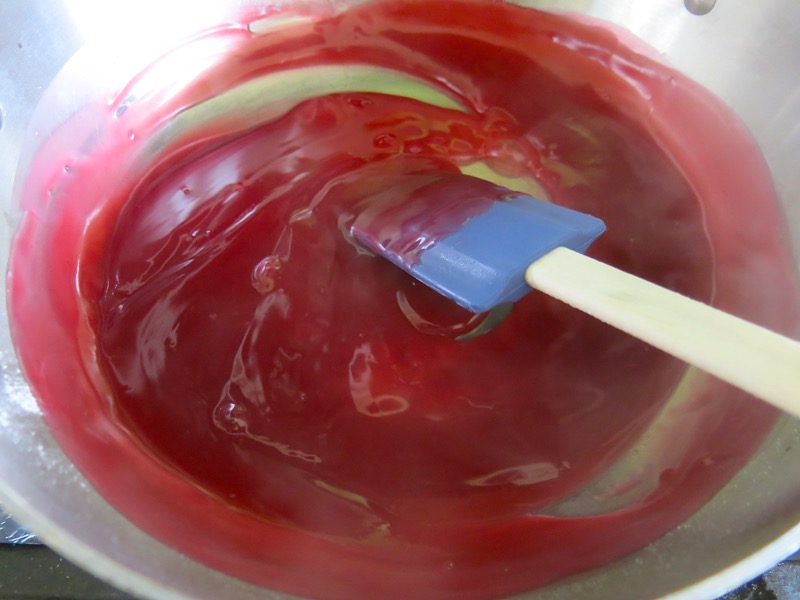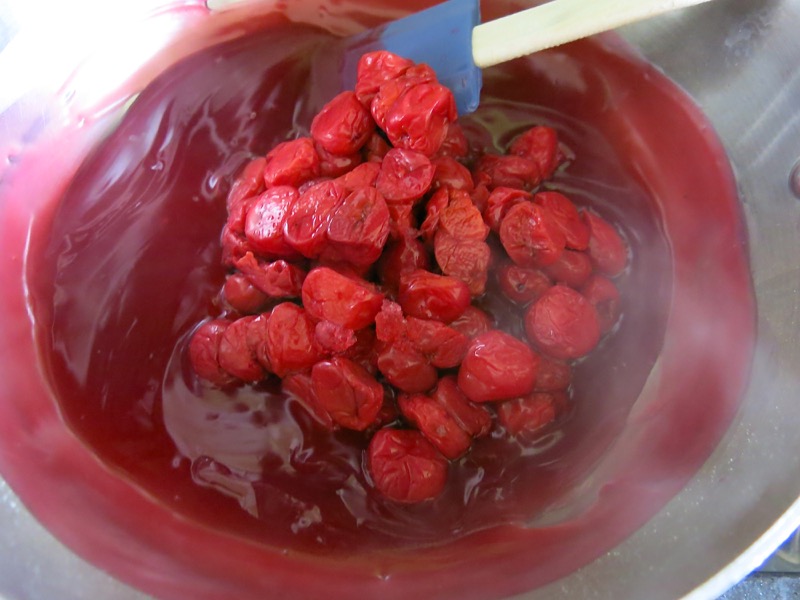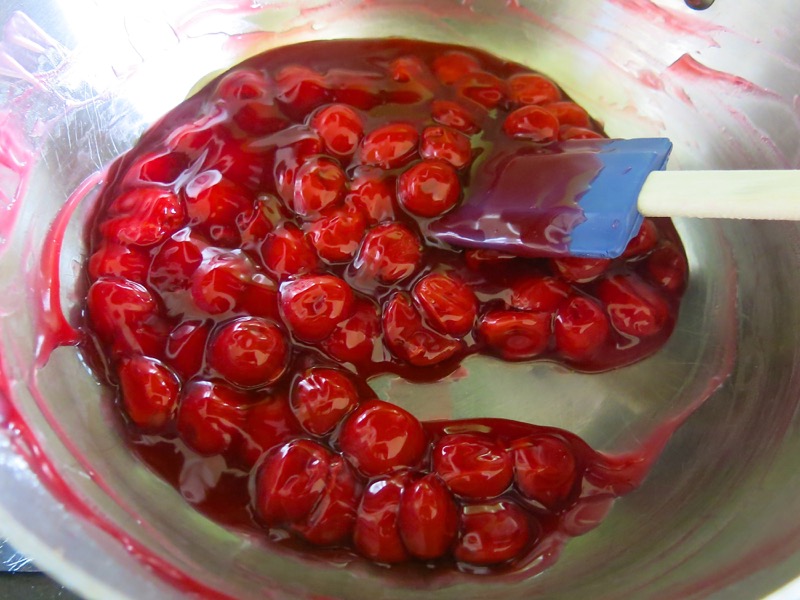 The pie filling recipe is so easy and so many people have commented positively on the recipe post since I last made it that I have wanted to make it again for quite some time, so perfect idea! I just had to adjust the recipe to align mathematically with the juice I gleaned from one package of my frozen berries. It worked perfectly.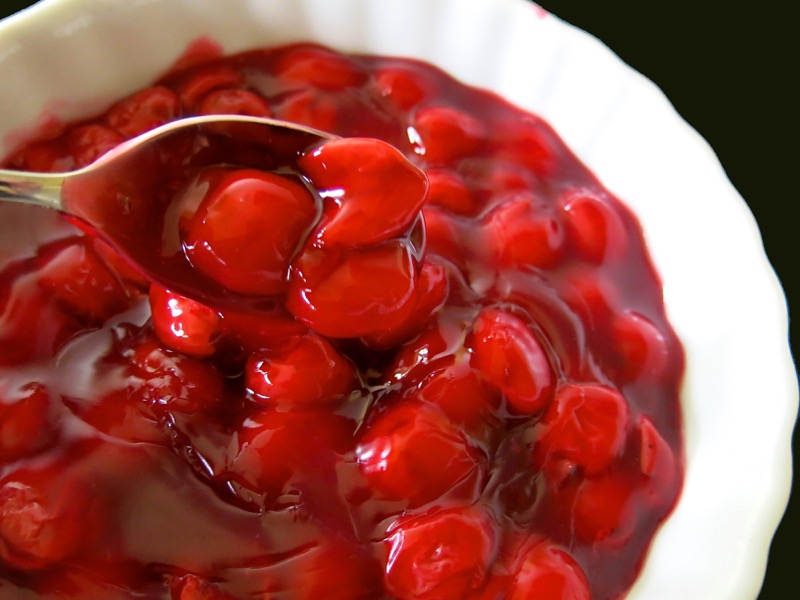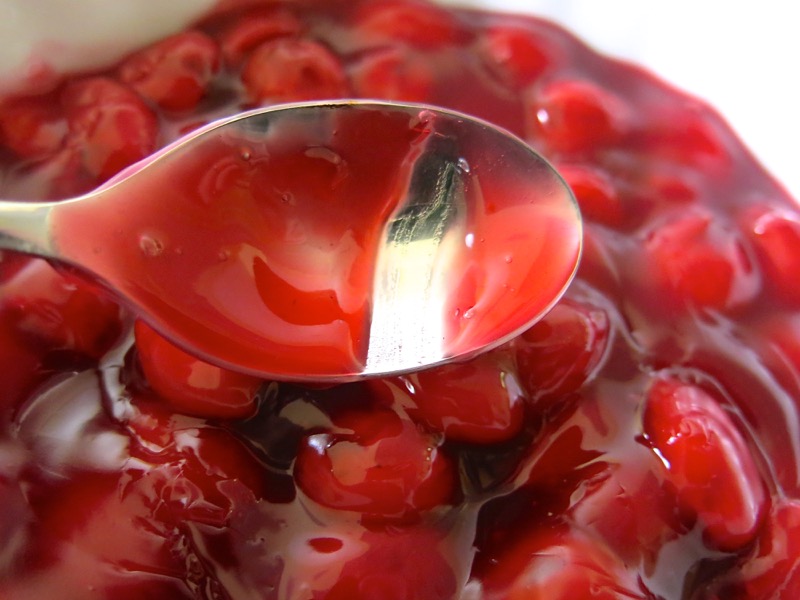 And I used to think that canned filling was not nutritious. Of course, it cannot compare to the homemade kind, but this pie filling is super delicious and not too much sugar at all!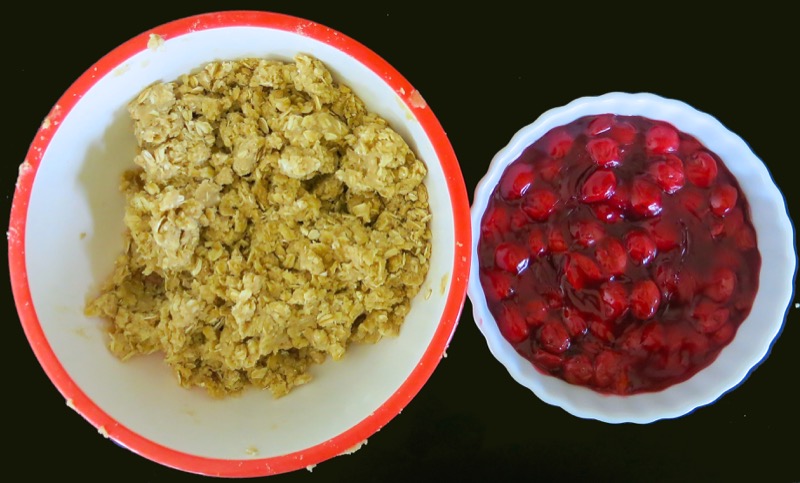 I made up one batch of my crisp topping recipe knowing full well I would need only 1/4 to 1/3 of it for this small amount of crisp made with only one cup of cherries.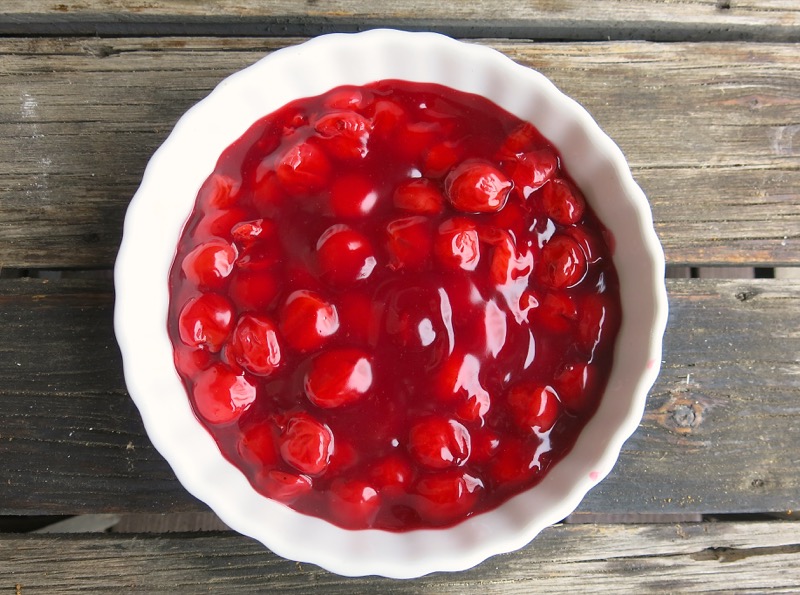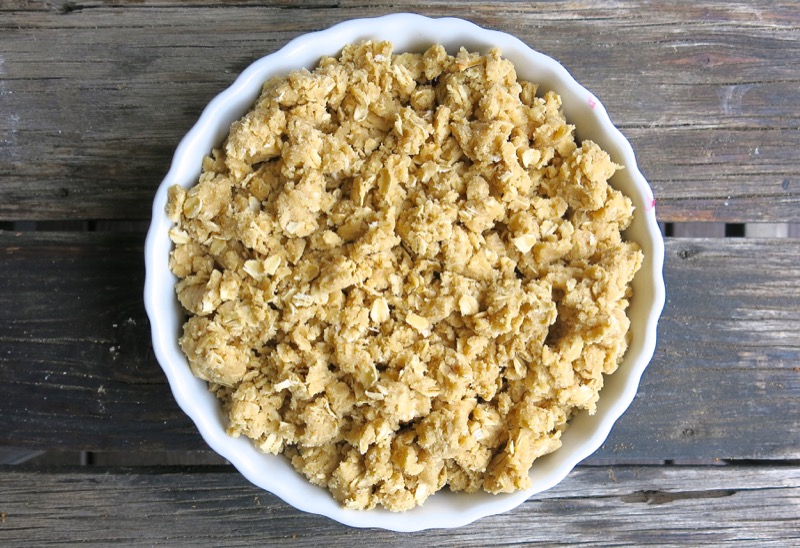 I froze the rest for another small crisp to use another Sunday.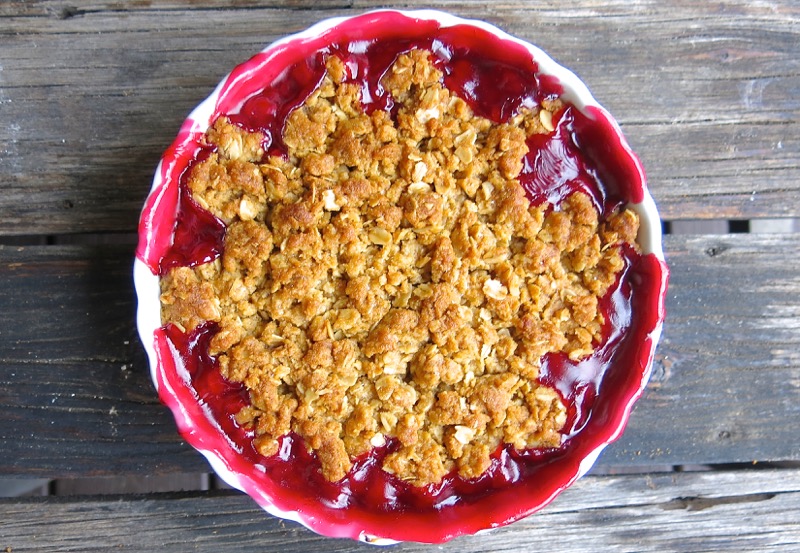 I was tickled. Doesn't it look vibrant and flavourful! It was so tasty! The tart cherries coupled with the buttery crunchy topping was really a triumph.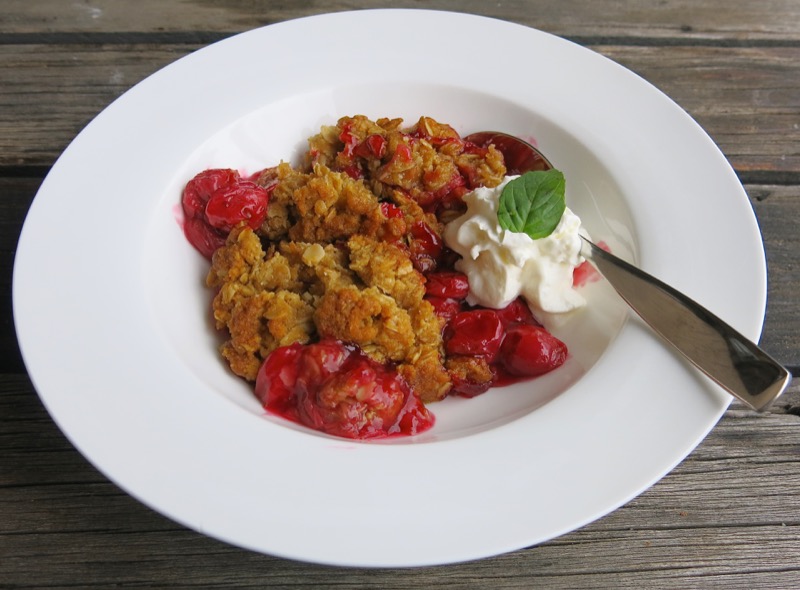 I would usually serve this tart Sour Cherry Crisp with vanilla ice cream, but somebody ate it all! (me!) So whipping cream was lovely with a little basil leaf!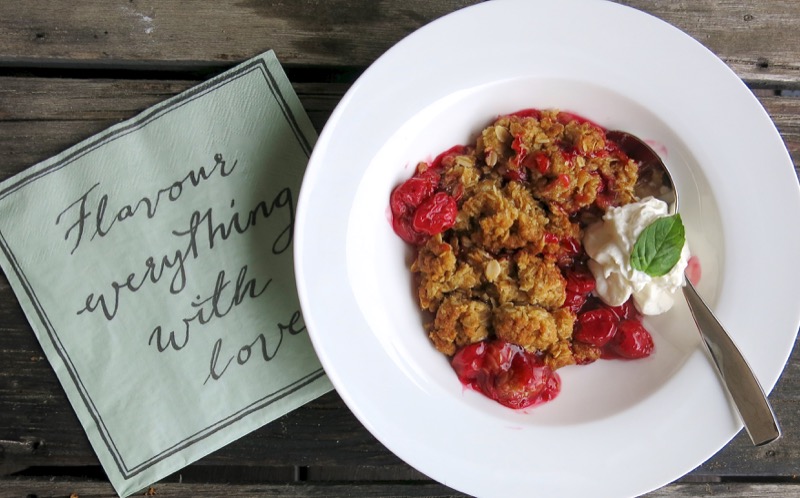 Let me know if you try my new Sour Cherry Crisp. What a treat to grow this lovely fruit right outside my back door!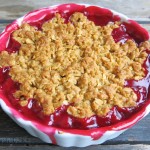 Sour Cherry Crisp


A great contrast of sweet and sour in a crunchy dessert with lovely lush fruit. A true Canadian staple with apples and the homemade cherry pie filling is perfect for this.
Ingredients
One batch of homemade cherry pie filling

One batch of crisp topping
Instructions
Make filling and place in an oven proof casserole dish

Sprinkle topping over pie filling particularly around edges

Bake at 350F for 45 minutes to one hour

Serve with vanilla ice cream while still warm