A quick New Orleans lunch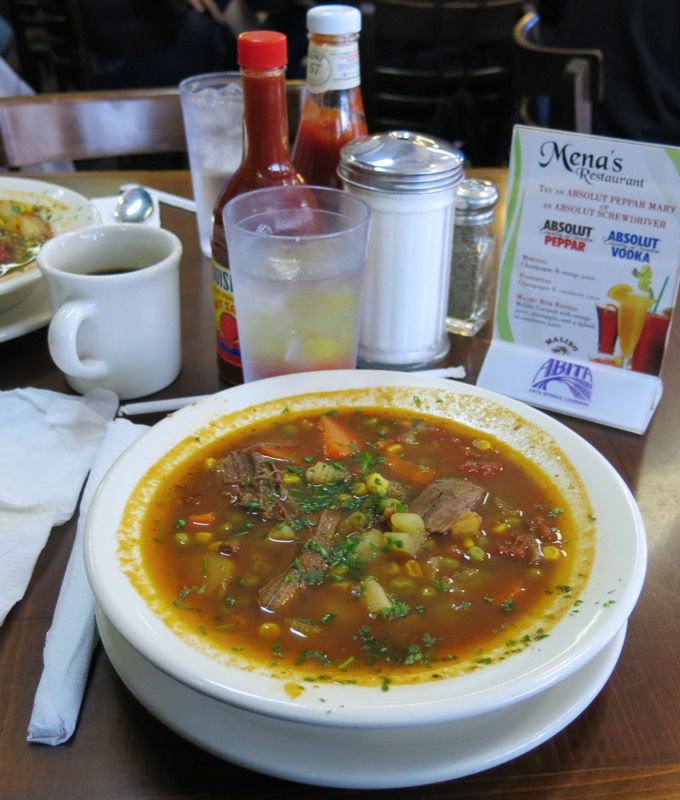 Our first night in New Orleans, I took mom to Antoine's, the oldest restaurant in North America. What a grand time that was. For some reason, I cannot locate the photos! So, coffee at Cafe du Monde was to be the post I would publish next. Those photos are missing, too. This is impossible, but I cannot find them. Both places are absolute must stops when visiting this city full of charm and personality. This is a city that knows who it is. It is bold, brash, colourful, thriving, resilient and full of life. These people know how to eat and they know how to party. The first full day, after our bus tour of the city, mom and I were hungry. The fresh air, walking, talking and rising so early motivated our quest for a good little lunch spot. "Mena's is a little hole in the wall just around the corner from your hotel. All the locals eat there." was the response from our guide. Now, these guides don't know foodies. It is shocking to me that the company mom chose for our tour had very little knowledge of the food scene in their own city. I was on a holiday with mom. This was not all about me, so we toodled off to Mena's.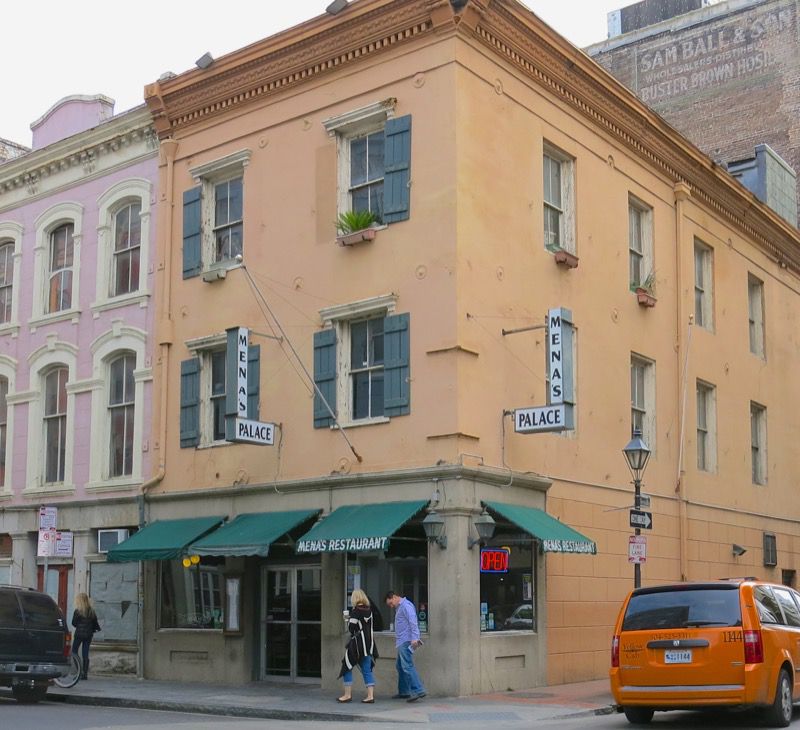 First impression: that's a pretty nice looking hole in the wall. I have been to some real dives.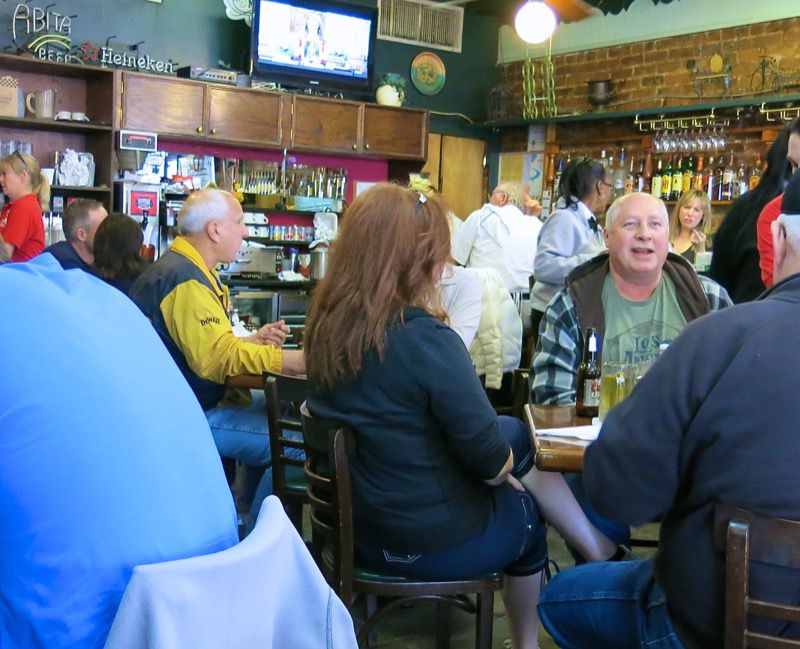 Next impression: All the locals eat here. It was tiny inside, but bustling. We arrived at 11:40 and it was packed.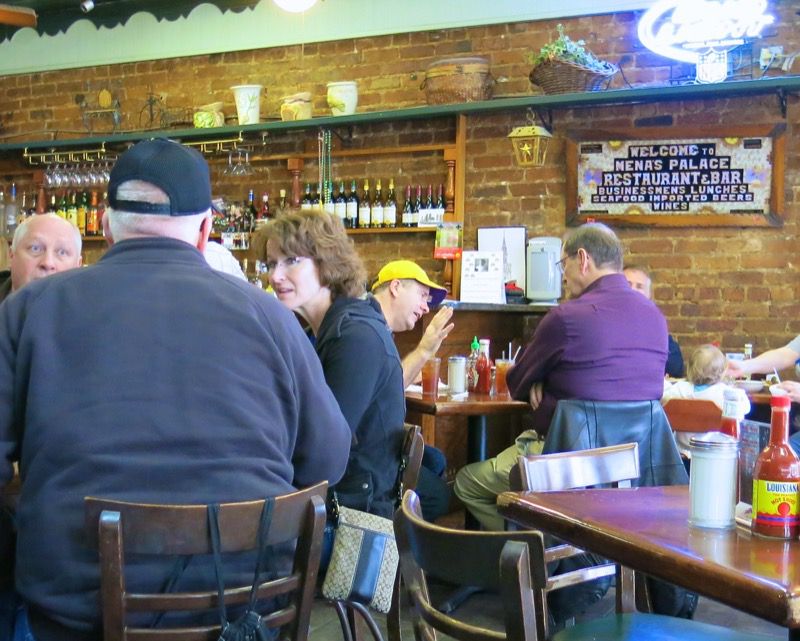 The menu: excellent choice of homey comfort foods with New Orleans specials. Oh, how I wish I was hungry enough for all of the incredible food on each menu we viewed. (Full menus at the end of this post for your viewing pleasure.) I wasn't feeling well, so it was going to be soup for me. I longed to taste the crab cakes and the po'boys. But, just could not. Soup was on mom's radar, too. "Beef vegetable today." was the answer, and so it was.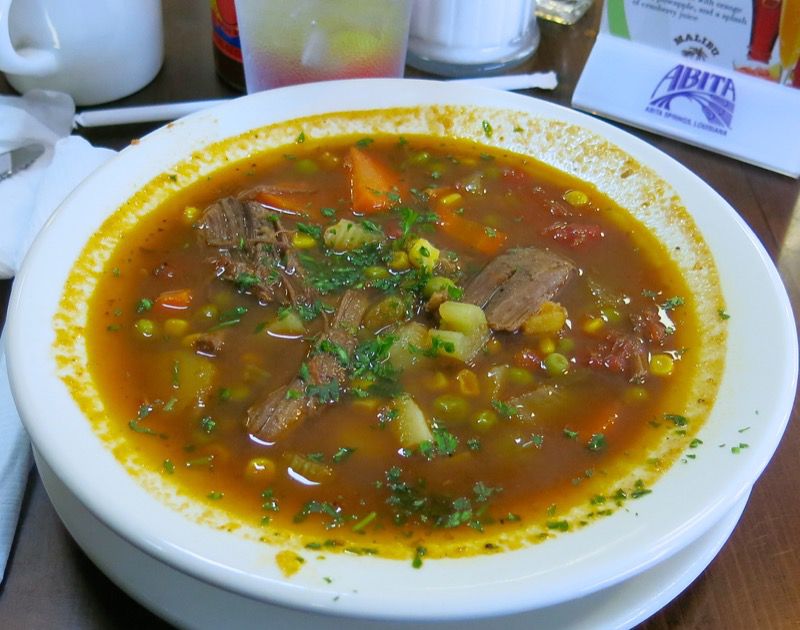 Did you ever see such a beef and vegetable soup? I have never ever never ever ever seen any soup so laden with chunky goodness as this bowl of glory. And the wobbly rim around it just added to the charm as how could one ever maneuver through the chairs and tables with two soups without slipping and splashing a bit?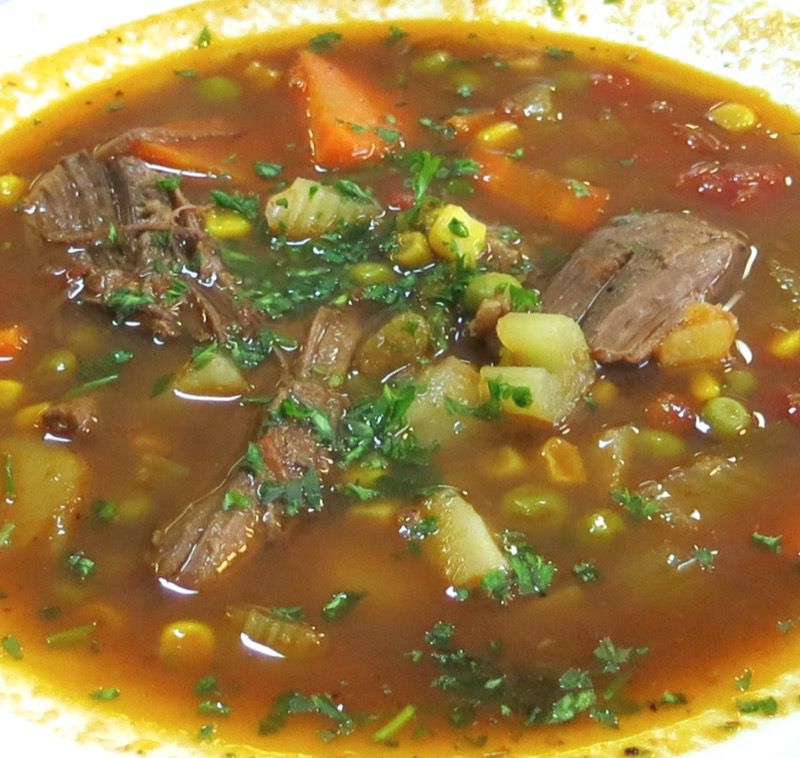 I had learned that brisket is big in this area and this was definitely a beef brisket soup with a deeply flavourful homey broth and chunks of perfectly cooked vegetables.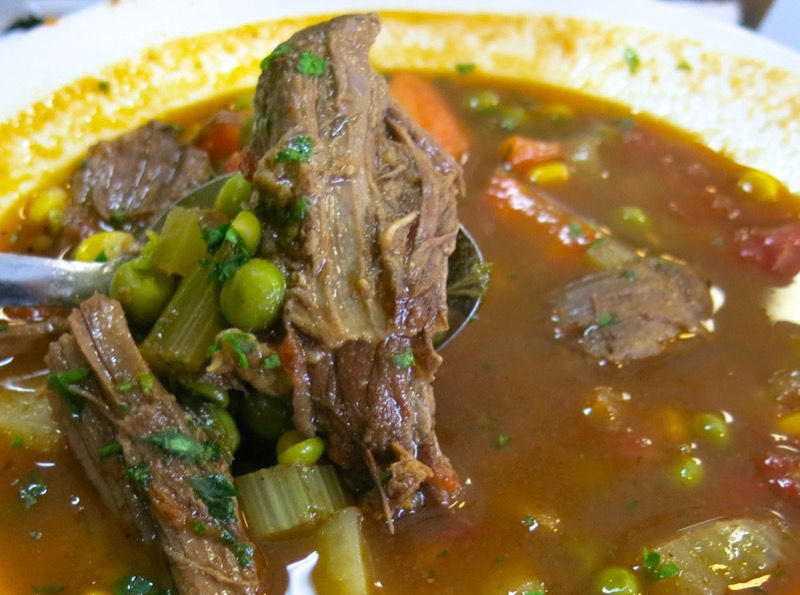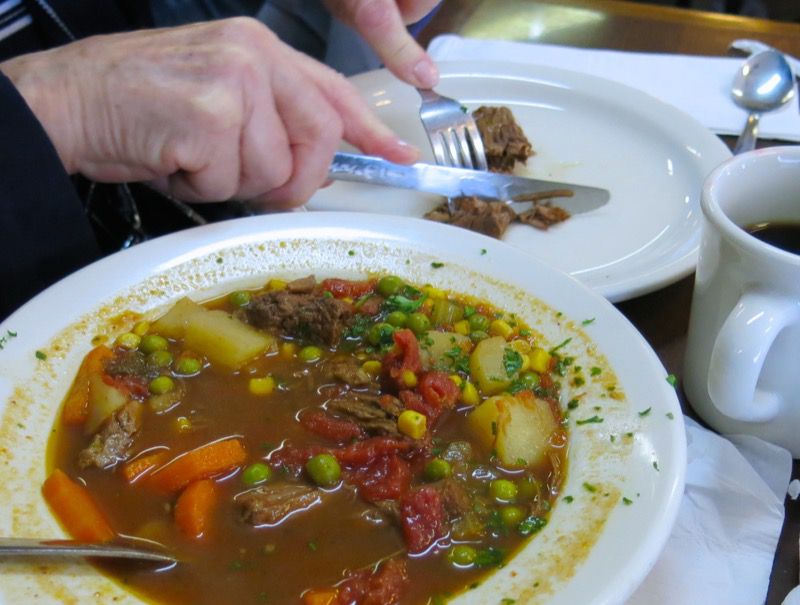 I can't eat meat, as you know, but the broth – oh, my. Mom had to remove her slabs of beef to cut them with a knife. There was enough in both bowls to feed a family of 4 for dinner. Truly. (Mom ate her whole bowl!)
This is definitely a little place I would recommend if in the French Quarter. However, there are much more famous places with the food any food tourist may rather visit. This is the kind of place when you need a break from tastings and noshings and splurges. This is a home food kind of place with regional menu items, for sure. Not famous for any of them – and that is part of its charm. This is "regular regional food" that the locals love. And it is delicious, nutritious and economical (cheap, actually)! Cannot beat that!