Gramsy welcomes her first grandchild into the world!
Sublime joy (6 days old)
Yet, I cannot recount this miracle without laying the foundation.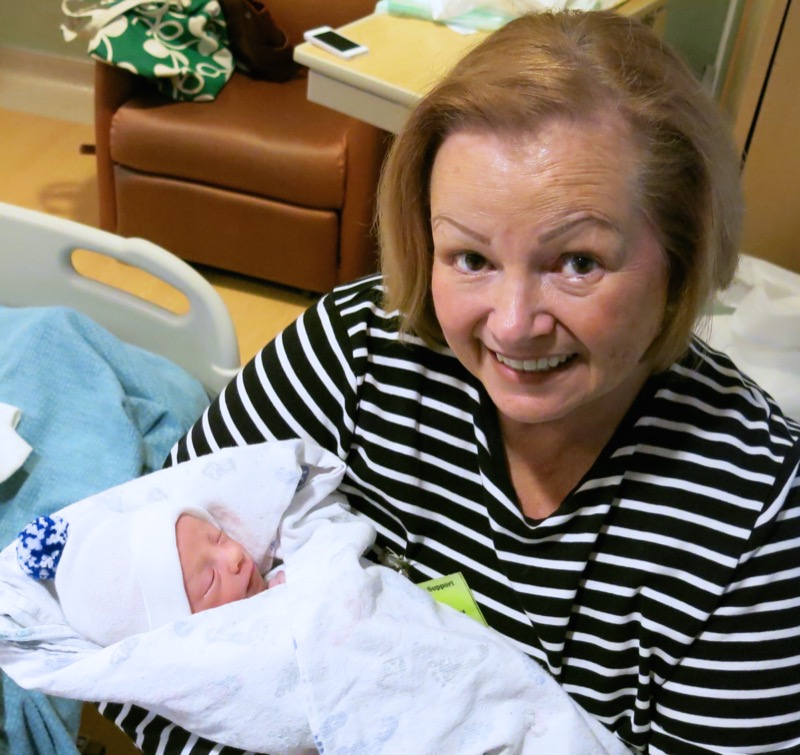 Dad's memorial was held January 25th. Last year, right after dad's death, I had brought mom to Mexico. It was a welcome reprieve to be repeated again this year with another time away with mom for spiritual edification. Suffice it to say, I truly enjoyed my time with my mom.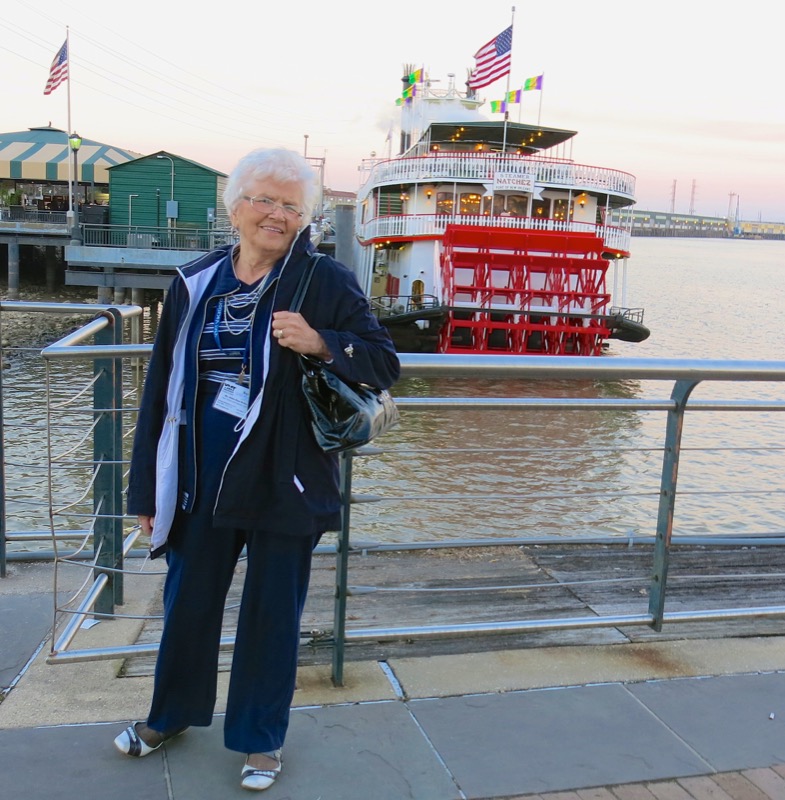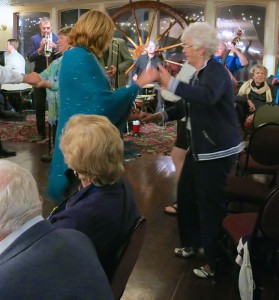 Above, is our last night away. Mom had such fun dancing on the Nauchez in New Orleans. We returned home Monday, a day late, due to plane engine trouble, completely exhausted after our very restful vacation, to find my baby sister had passed away, unexpectedly.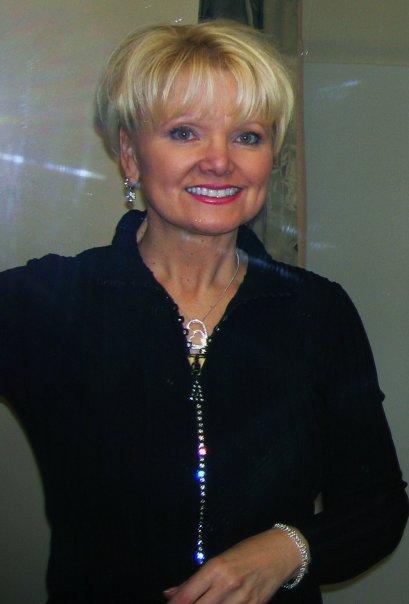 That story will remain with our family, yet the heartache of a parent losing a child can only be imagined by those of us that have not gone through it. Or, the heartache of a young man losing his mother… it is the same. Amidst the depths of this blurry, surreal sorrow, Lauren called to say that her baby would be induced 2 weeks early. Tomorrow.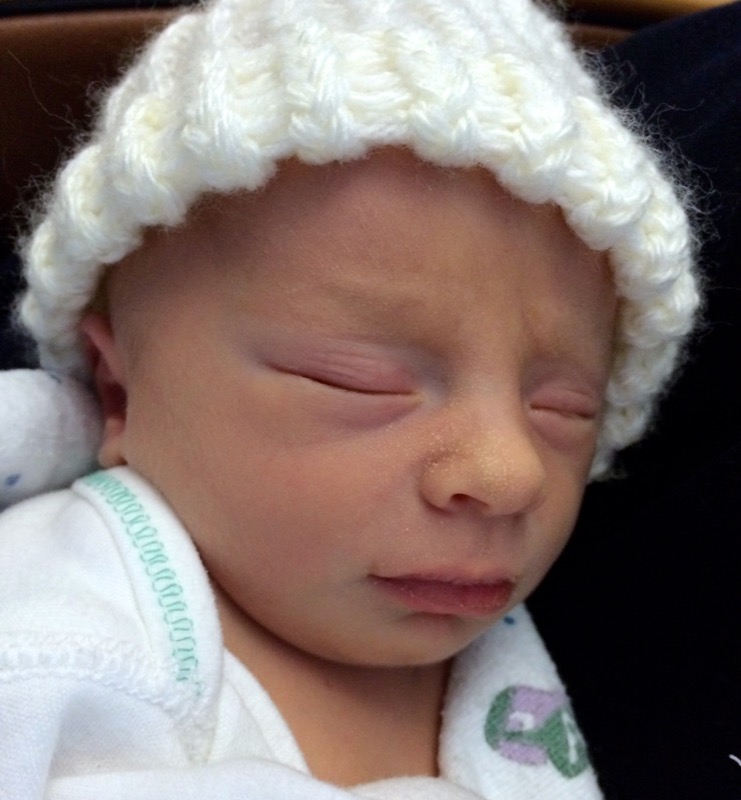 Tomorrow? That would be Thursday! Able to change my flight and hotel, I washed clothes, packed, panicked, cried, felt terrible leaving my mom on her own. Felt terrible leaving my nephew sorting through his mother's things and packing everything up on his own. Yet, Lauren's baby was being born, and that took priority.
Technology is a beautiful thing. We touched down at 4:22. I checked my texts to find Lauren had gone into a c section at 4:10. I was imagining tearing through the steely sides of the plane with my bare hands and fleeing over the tarmac like Superwoman to the hospital. Instead, we were waiting for a gate. At 4:27 we all received a photo of William Dugan born 4:24pm February 12, 5 pounds and 1 ounce, 19 inches long. I cried. "That your grandson?" The man beside me pointed to the image on my phone. I nodded. He told the steward. There was an announcement and cheering. I was still crying. Aaron's sister, Amy, texted me. "We are here to pick you up!" I respond: "Isn't he beautiful; I am crying!" "Yes, he is beautiful! We are too!" Amy and her mom were in the car, tears flowing.
Greeting one another, still teary-eyed, we grabbed my luggage and Amy drove as we wound our way to the hospital on the freeway through rush hour, spurring all traffic aside. Into the hospital, up the elevator, stairs, I really don't recall where we went, but remember entering the room: halo over baby in dad's arms.
Aaron and Lauren had just arrived in their room after the surgery seconds before. I really did arrive in time!
Oh, the joy. The inexpressible joy. This bundle of boy. Smelling sweet and salty and of the heavens.
Somehow, I imagine, he and my sister passed one another though the stratosphere. Such deep sorrow. Such abounding joy.
He is born! He is perfect! He is ours!
Hallelujah! Hallelujah! Hallelujah!
And if you have never heard this song from "The Messiah" before, by Handel, now is the time.