Basic Pantry Items for Every Day Home Cooking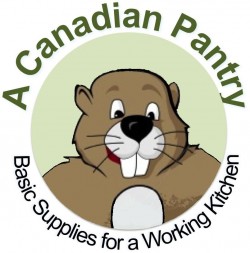 A well-stocked pantry is one of the first keys to successful home cooking. If you have what you need when you need it, you will cook that meal at home.
"I was 32 when I started cooking; up until then, I just ate."
– Julia Child
Why stock your pantry?
you will save money as

you're less likely to order in, run to the nearest grocery store for fast, convenience or processed food, or go out for "a bite" to some fast food place
you can buy the basics when they are on sale and not have to pay higher prices when you need them by planning ahead
you can shop for what is in season and plan your menu around unexpected specials you find at the market

you will save time as

grocery shopping is easier when you have a regular supply of basic items: meal planning means only having to buy the specific items for that dish, not every item
if you plan your meals around seasonal food, you can also buy a substitute that is in season to replace something that many not be in season for a specific recipe (saves money. too)
The Baking Basics:
flours (unbleached white) and grains to mill other flours; I have a Thermomix that mills grains, legumes and nuts
sugars (brown, cane or beet, turbinado or demerara); my Thermomix mills granulated sugar to powdered sugar (avoiding the fillers) and to berry sugar
other sweeteners: honey, maple syrup
nuts (almonds, walnuts, pecans, pine nuts)
dried fruit (currants, apricots, dates, cranberries, cherries, blueberries, ginger)
dark and white chocolate chunks or callets
fats: lard, butter, olive oil, sesame oil, nut oils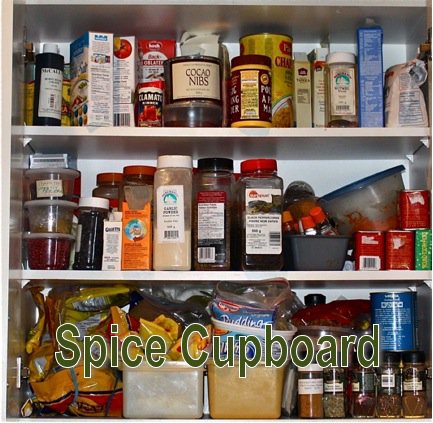 baking aides:

baking powder
baking soda
salt (table, kosher, fleur de sel, grey salt, finishing salts)
pepper (a variety is nice)
cream of tartar
corn starch
cocoa (good quality like Valrhona)
powdered skim milk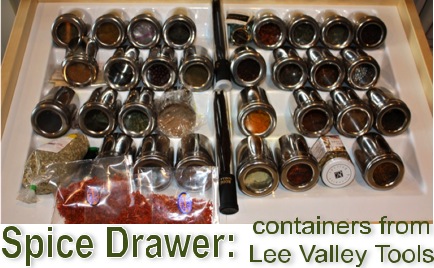 spices:

cinnamon
nutmeg whole
cloves
ginger
cardamom
bay leaves
paprika
Spanish paprika
oregano
basil
thyme
rosemary
sage
cumin seeds and cumin
fennel seeds
caraway seeds
celery seeds and celery salt
powdered mustard
frozen dill and parsley
allspice

extracts

vanilla beans and pure vanilla extract
almond
coconut

cheese
yogurt
eggs
milk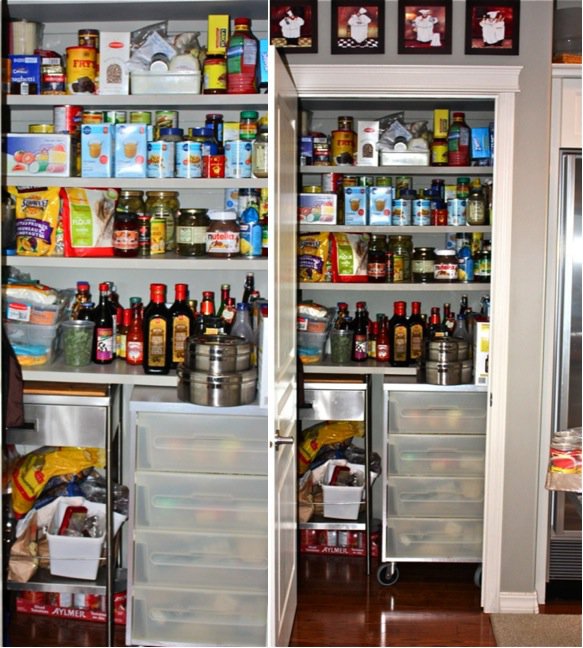 The Cooking Basics:
grains (slow cooking rolled oats, wheat, rice, cornmeal, bulgar wheat, quinoa, barley, flax, etc.)
seeds (sunflower, poppy seeds, sesame seeds, pumpkin seeds)
dry pastas (a variety of kinds)
vinegars (white, apple cider, rice wine, balsamic, red wine)
canned foods:

tomatoes: buy only San Marzano (even though they are $4.99 a can, they are worth it)
tomato paste

sauces:

soy sauce (Kikoman)
Tabasco sauce
Worchestershire sauce
oyster and hoisin sauces
Dijon moustard (and others)
Sriracha sauce

specialty items (olives, sundried tomatoes, etc)
pulses (a variety of dried beans and legumes)
root vegetables:

onions
garlic
carrots
potatoes

fruits:
Obviously, this is not inclusive and very specific to my palate and culture. How does yours differ?