Valerie Lugonja is providing Culinary Tours, Travel, Tastings, and Cooking Classes in the Edmonton Area!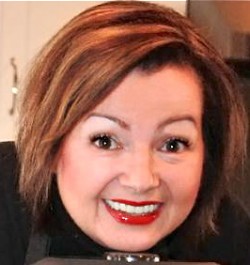 Valerie has taught public school in Edmonton for thirty years and is the consummate educator.
Recently retired, she launched the Cooking Classes segment of her business in January of 2011. She plans to launch the Culinary Tours and Travel segments in the Spring of 2013. Sign up in the comments section for news on Day Trips and Itineraries for Culinary Tours.
She has three specific academic specializations (an early childhood education diploma and a double major in Fine arts and English language and literature) and has acquired many others through her extensive teaching career. Her last few years with Edmonton Public Schools she worked in the area of Foods Education and developed the Nutritious Lunch Project and Catering Club at Kate Chegwin School. She has also personally planned and toured her students all over the world during Spring break, and at other times of the year for over twenty of those years. She has also traveled extensively with her husband over the past several years throughout Canada, the United States, Western and Eastern Europe. Thus, she brings with her the very practical experience of the travel and tour industry as well as her expertise in foods education and cooking classes.
Her travel and tour mandate is to offer local, national and international travel and tours that highlight history, art and culture with a particular focus on regional cuisine in each area explored to include hands on experience as well as intimate interaction with artisanal food producers and suppliers.
Cooking classes introduce local and regional "experts" sharing culinary expertise with class participants. This has not been done in Edmonton before. The opportunity to learn from "the grandma" who really knows, or "the neighbour" who can really cook has arrived. We will offer classes from professionally trained chefs and people in the food industry, as well, but our specific focus is offering classes to you from someone in your own neighbourhood or community who is sharing with you what they are "famous" for making: exceptional homemade heritage dishes.
If you want to be informed when new classes and schedules are created, please include your name in the comment section below.
If you want to book an entire class and plan what you learn, contact me and we will do it for you! (Great for birthday parties, bridal showers, etc.)

If you have culinary expertise you would like to share with others, please contact me with the details!

Culinary Tours and Travel:
There are currently no tours available for sale, but sign up to be notified below for Travel and Tours in the Spring of 2013!
Cooking Classes:

Click here to for the 2012 class information.
Click here to view past classes.
Click here for Registration and Payment information

Testimonials:
Read Testimonials from Cooking Classes
and from Tour and Travel Participants
Read LeQuan's Post about her class with us here!
Peak into some of our past Cooking Classes!

We encourage you to please leave your comments about your experience on the appropriate page!