Saturday, January 22nd, 2011: Greek Escape! with Valerie Lugonja
SOLD OUT!!!
If you are interested in this class being offered again, please let me know, and I will do so.

I went through a Greek period many years ago, like Picasso went through his blue period. Everything was Greek, thus, everything was delicious, nutritious and economical! This is a class for beginning gourmands who want to learn a few really great quick and intensely tasty treats for home meals and entertaining. You will make hummus, tzatziki, baba ganouche, and roasted red pepper salad all from scratch with fresh ingredients. Then, you will engage in basic bread making to make a homemade flat bread that you can use for a pizza base, an accompaniment for these dips, or anything you want it to be! OPA!
Saturday, January 29th, 2011: Pierogi Making with Cheryl Arkison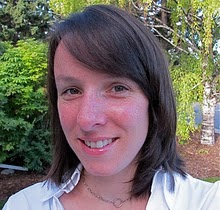 Come and learn how to make a traditional Alberta treat: homemade pierogis! YUM! Cheryl Arkison is a well known local blogger and an Edmonton gal currently raising her family in Calgary. If you read her work, you know she has a lot to offer and we are so fortunate to be able to have Cheryl join us for this special class. You will make your own pierogi's with your favourite fillings to take home with you.
Cheryl writes and teaches about food, craft, family, and creativity. And it all comes from her dining room empire in her crowded, colourful house. A proud first generation Ukrainian, she is committed to not letting the artistry of food and craft from her heritage pass by unnoticed in this modern age. She blogs regularly on Backseat Gourmet and Naptime Quilter.

February
SOLD OUT!!!
Saturday, February 5th, 2011: Apple Pie 101 with Christan Miller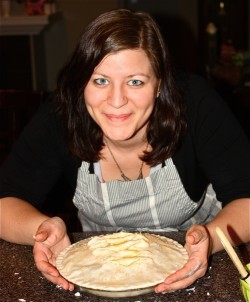 You may THINK you are not interested in learning to make an apple pie, or that you already make a really great apple pie. That's what I thought, until I met Christan. I thought she was coming over to learn how to make a great apple pie from me! But, did I ever learn how to make my pies so much better, from her! This is your opportunity to participate in a traditional prairie cooking experience with other like minded people and have some real pie making fun! You will take two pies home with you.
Christan is an office worker by day and a baker extraordinaire after hours! Growing up around amazing cooks and bakers in her family has provided a firm foundation for Christan's interest in cooking and baking. After recently reading Animal, Vegetable, Miracle by Barbara Kingsolver, Christan has become passionate about 'real' food. She believes strongly in buying fresh , local ingredients, and making her food from scratch. That is not an easy feat when cooking for one! Her favorite creations include her own apple pie, her new ginger-apple pie, making turkey dinner, baked sweet potatoes and garden fresh everything! I met Christan at the City Market on the last day. After that, she taught me how to make her incredible apple pie! This gal possesses a talent that must be shared!
Saturday, February 12th, 2011: Sausage Making Class for couples and friends with Allan Suddaby!
SOLD OUT!!!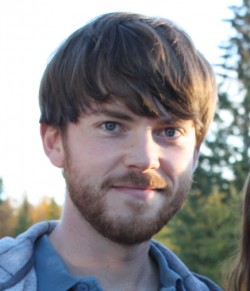 This is a special evening class! There is nothing like making one's own sausage. I know. I made my own for the first time last summer. This is so easy and so much more nutritious than buying them! Once you experience how to make them and gain the confidence necessary, there will be no stopping you! The flavour creations and combinations you can make are endless. We will use natural casings and fresh, local ingredients and a couple of really yummy recipes. You will make your own and take home the ones you make!
Allan Suddaby is a local NAIT Culinary student who works at Jack's Grill and has recently returned from an outplacement in Calgary gaining authentic, hands-on cheffing experience. Allan achieved his post secondary degree in Engineering when he discovered that wasn't his passion. It was in food! He will be travelling to Austria this Spring as part of a student exchange program to hone his culinary skills and gain expertise there. He writes a very thoughtful and reflective local blog titled Button Soup. You will definitely learn a great deal when working with Allan.

March
Sunday, March 6th, 2011: French Tarts: Sweet and Savoury with BénéGarmier
SOLD OUT!!!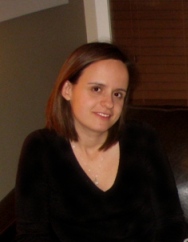 Join us for the incredible opportunity to learn how to make pâte sablée and pate brisée from Valerie's personal French Macaron mentor, Béné! You will make a traditional tarte au chocolat with the pâte sablée and a traditional savoury tarte with the pate brisée to take home with you. Bénéis a lover of French food and a master at many of her country's delectable treats. You will be making your sweet tart using the tradtional 22 cms French Tart ring which you will also take home with you.
Béné grew up in Lyon, the capital of French gastronomy, and has been cooking and baking for as long as she can remember. She came to Canada 4 years ago as an exchange student at the U of A School of Business and never left! In her free time, Bénéspends countless hours online looking for new recipes to try. She is excited to see more and more local food bloggers, hoping to become one of them in the near future!
Friday, March 18th, 2011:Â An Evening of Wild Game Tasting and Cooking Demonstration with Kevin Kossowan
SOLD OUT!!!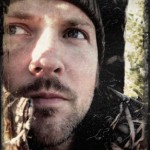 We offer you the quintessential Canadian experience: taste, and learn to cook Alberta game meats! Kevin believes game meats can be tender, delicate, and sublime, if handled correctly from field to kitchen. This demonstration and tasting will focus on big game meats, including calf moose, cow elk, and pronghorn antelope. Kevin with use various cuts, prepare a few of his favourite dishes for game, and offer each of you a chance to taste some terroir-driven pairings with the game such as Saskatoon berries, highbush cranberry, wild mushrooms, and so on. We will do a tasting of and briefly discuss preparation of charctuterie items such as jerky and dry cured salamis. We'll also discuss how to tackle the challenge of eating a game animal "˜head to tail'. Kevin's hope is have you leave with a new perspective on how lovely game meats can be to eat with the skills and knowledge to tackle some great dishes on your own.
Kevin is married with two little girls and a third child on the way who lives his life as Michael Pollen describes in The Omnivore's Dilemma as the consumate way to live one's life: providing almost all of his family's food by his own hand through hunting and gardening. In 2010, he initiated a personal project where he produced a series of episodes featuring local farms which has unexpectedly had a serious impact in the local food and farming community. His blog, Kevin Kossowan, in his own words, "… is a bit diary, a bit soapbox, and a bit the trials and tribulations of a guy learning about his regional food."

April
SOLD OUT!!!
Saturday, April 2, 2011: French Tarts: Sweet and Savoury with BénéGarmier
A repeat of Béné's session from March
Saturday, April 9, 2011: Bread Baking for Beginners with Valerie Rodgers Lugonja
SOLD OUT!!!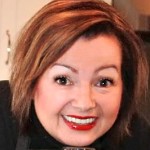 There is nothing that says home more profoundly than the warm yeasty aroma of homemade bread wafting throughout the house. There is nothing more personally gratifying than knowing how to make homemade bread. I will be teaching you how to work the dough the French way, as taught to me by Richard Bertinet at his Cookery School in Bath, UK and at Le Cordon Bleu in Paris. This is a beginner class for those of you that do not know how to make bread, or anything about the basics of bread making. You will make and learn to work the dough with a basic white bread and an olive oil bread. With these two doughs you will make an epi, a boule, bread sticks, and a very basic focaccia.
Come prepared to work and prepared to play!