A delicious make ahead savory appetizer for the holiday season!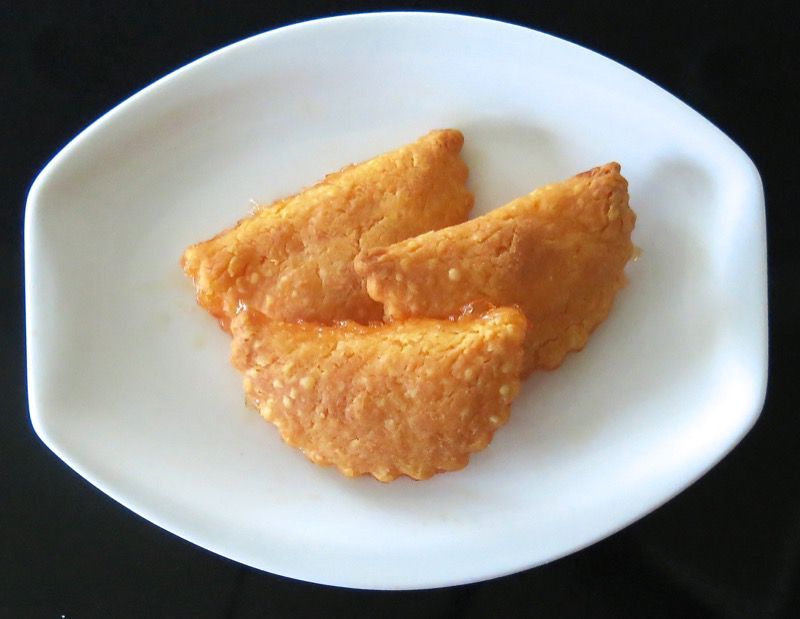 This savory bite will hog all of the attention of your guests and become the addiction of the evening – as long as you do not serve Man Candy. The sharp unctuous cheese pastry encasing the sweet hot pepper jelly nectar pushes every button. It is an umami tsunami.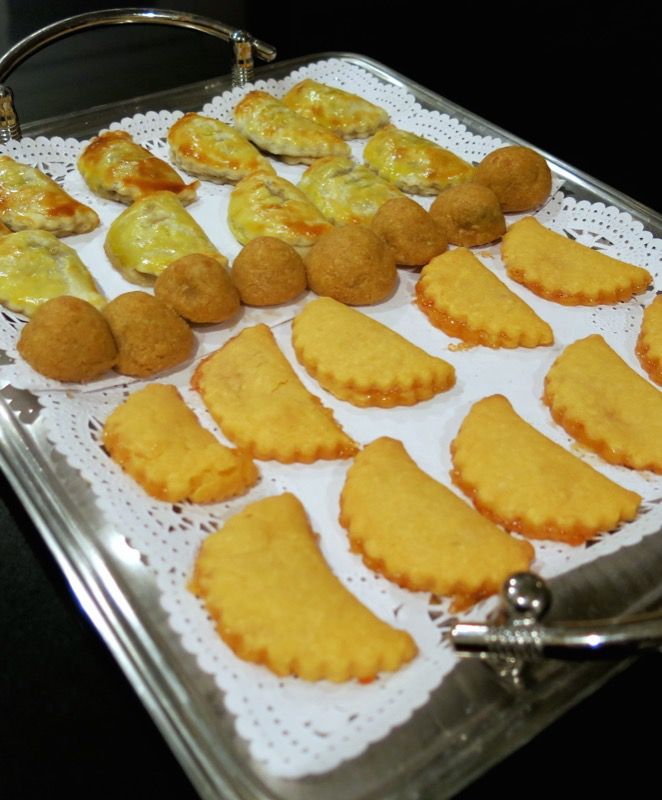 This is Marie's favourite retro-appetizer from the lengthy list I used to make every year "back in the day": the party days. One hundred guests, at least, every Christmas. Usually the second or third Saturday of December, and mostly men. Verile, square jawed, well built, well dressed, well dosed in cologne kind of men. Maybe not so smart, but they sure looked good. Some were smart. They came, too, and were married to all of my gal friends. I was single back in those party days and as I was the one preparing all of the scrumptious party fare for weeks, the guest list had to match. And, the guest list was seriously scrumptious. My married gal friends could be caught drooling. Oh, that was over my food, of course.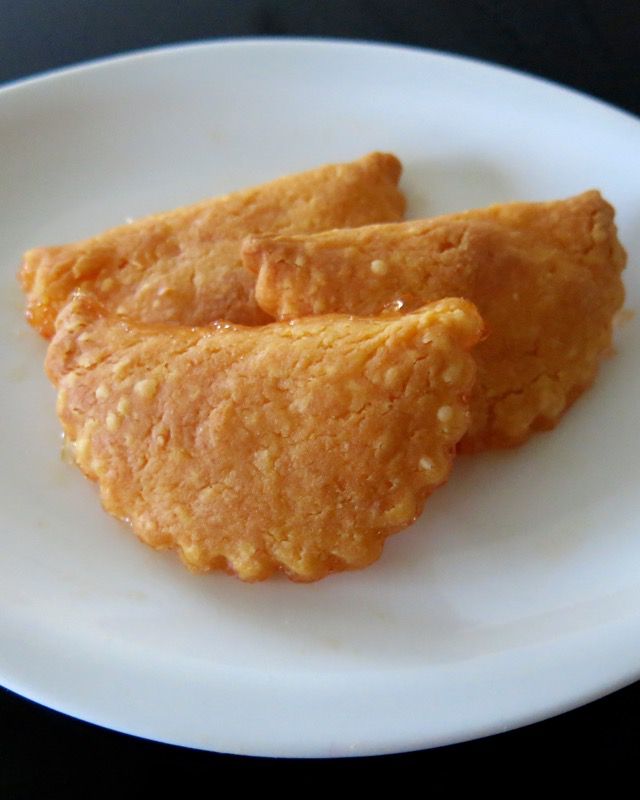 Often, Luciana and I would spend many days in the kitchen preparing food for Christmas. She started the big party process a couple of years before I signed up. Thus, there were several tidbits at each party that were the same. And just as many that were different. I really miss cooking and baking with a friend as most of my friends no longer spend any more time in their kitchens than absolutely necessary while my time there is the highlight of my day.
Imperial Cheese Pastry (Sharp Cheddar Cheese Pastry)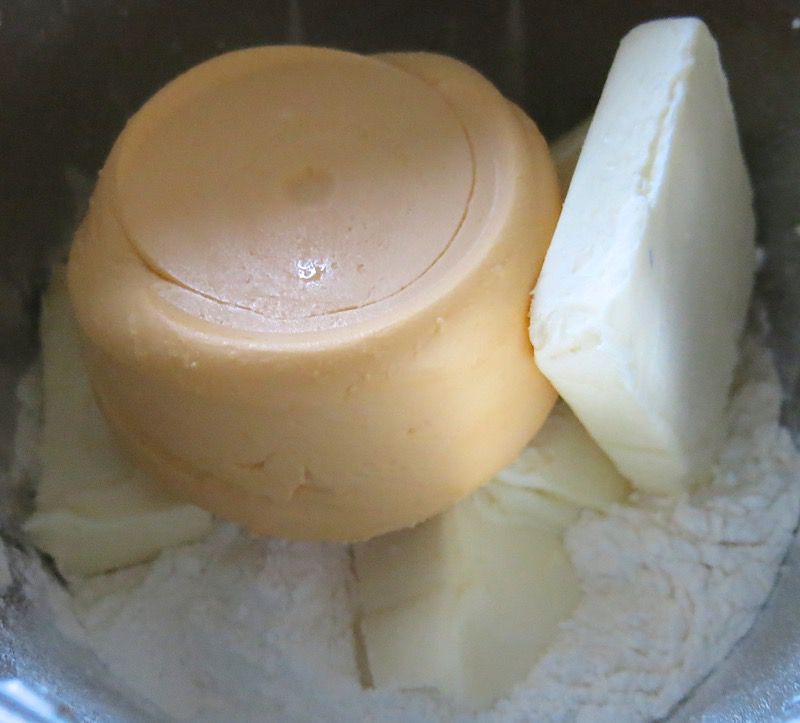 My Thermomix machine has enhanced that enjoyment, thoroughly. Pastry ingredients are mind-blowingly simple: cold butter, flour, cold Imperial cheese.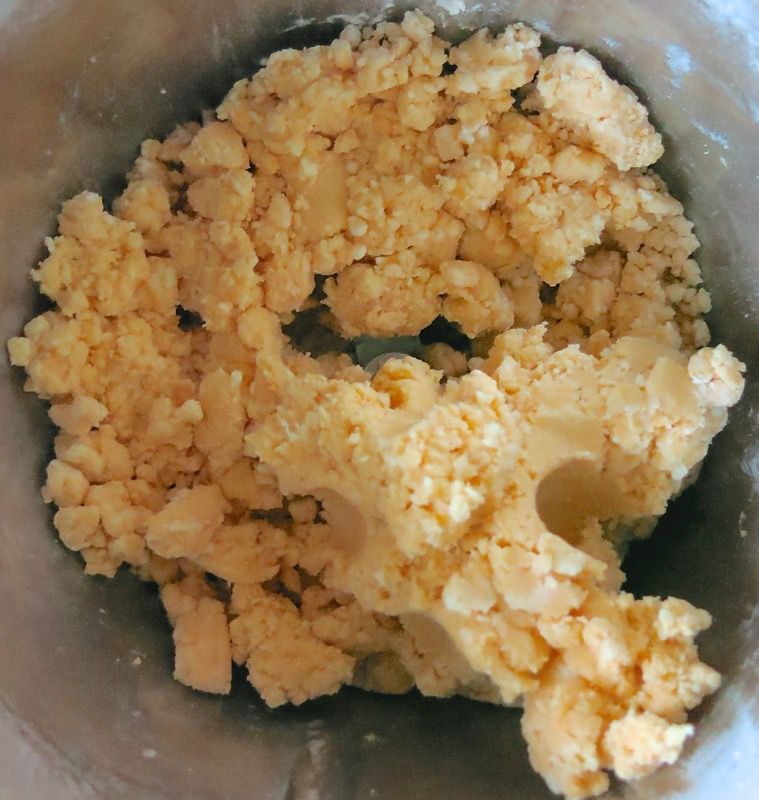 Combine and rest.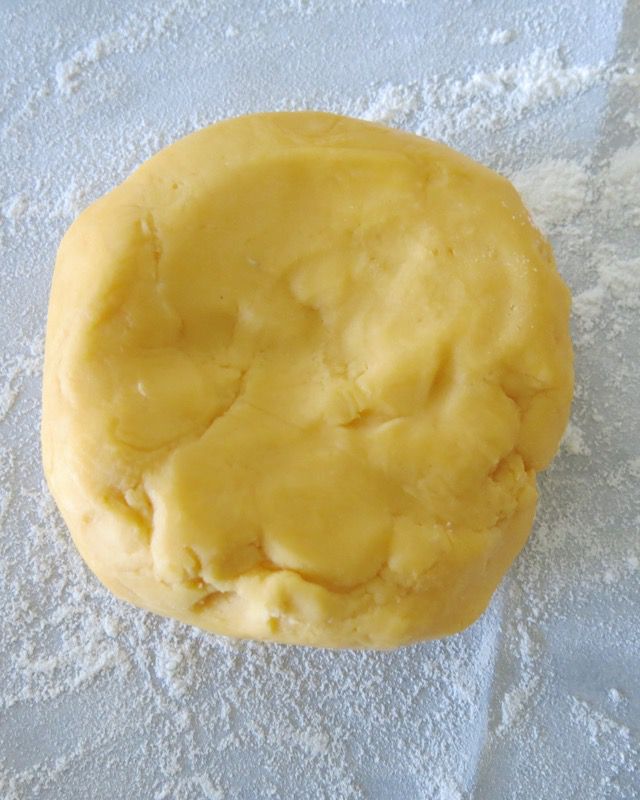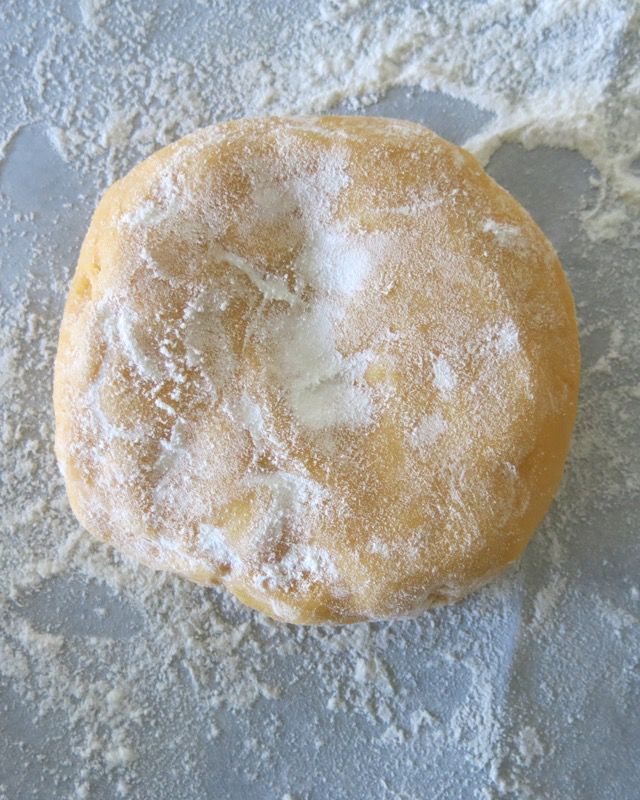 Then rock and roll. A skiff of flour and a cutter with a good bit of background music and who could ever call this work?
Rolling the Dough
Filling the Jalapeno Pepper Jelly Turnovers
I tend to roll the dough thin, but not paper thin: a little less than 1/4 of an inch so the structure of the turnover has the capacity to hold the molten mixture inside and resist the steamy pressure building within while baking.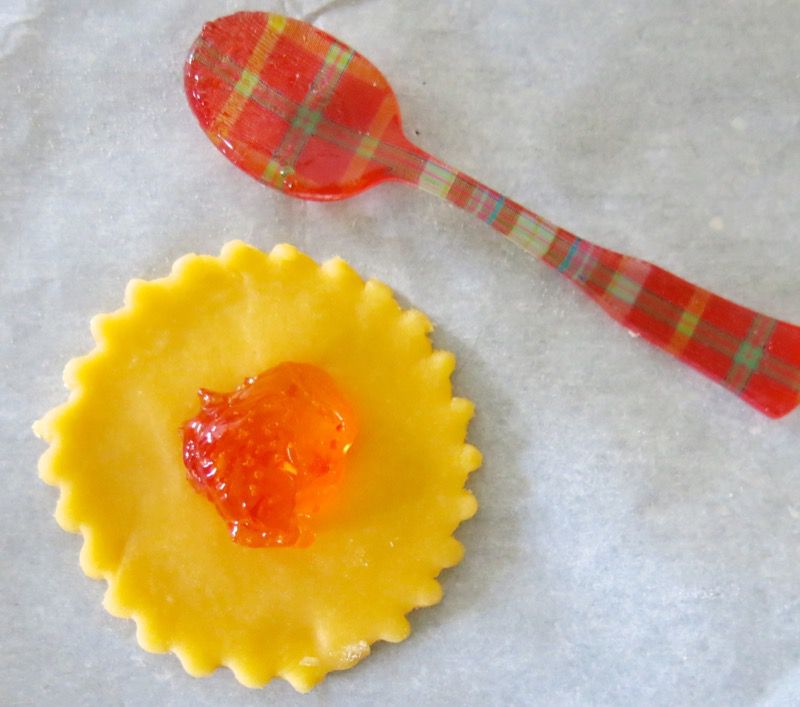 Same as the Mushroom Turnovers at this point, or any turnover, really: moisten half the circle, hold the disc in your hand and fold till edges meet across from one another, then work backwards from one corner, back to the other, pressing the edges to close – back to the other – until you are in the middle when you first pressed the edges together, and the turnover should be done.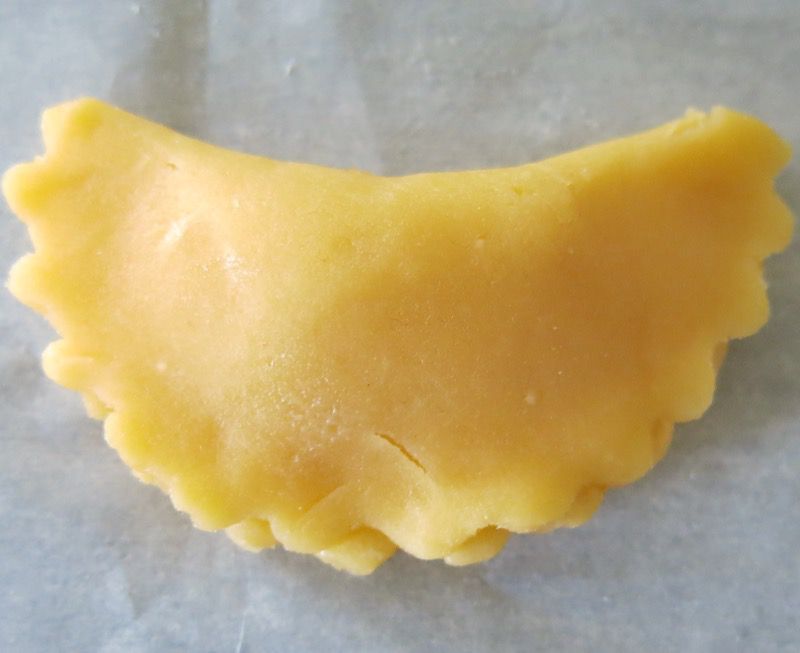 Yes, you may have uneven edges. I have a solution for that.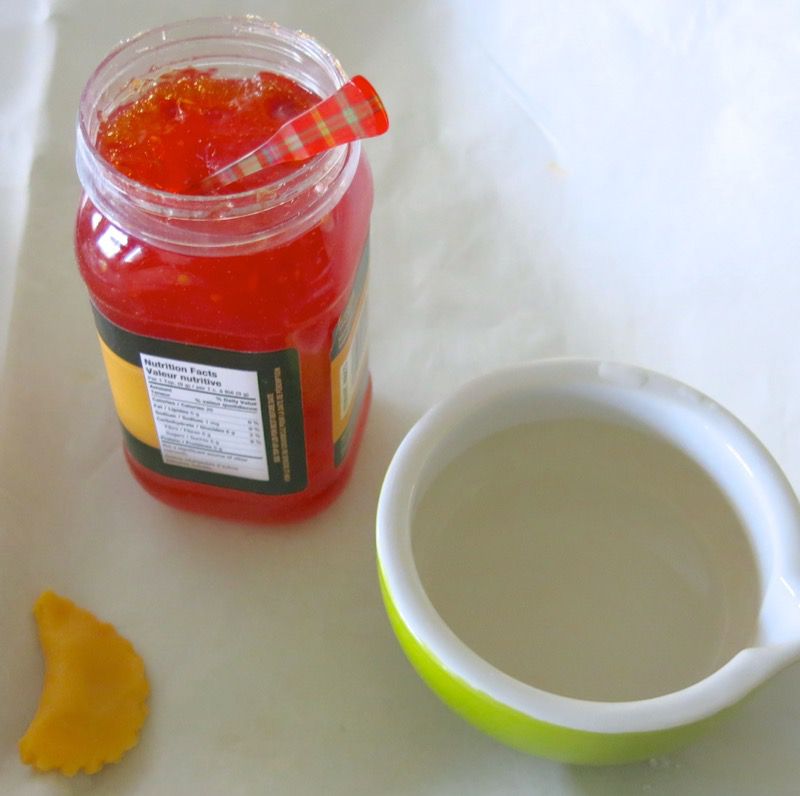 For now, finish them all. Sit with a little bowl of water, all the pastries, the jelly, and your special spoon. Special spoons are a fetish of mine and enhance my baking pleasure. Turn on a good movie and fill the batch of turnovers, placing each on a parchment lined cookie sheet for freezing.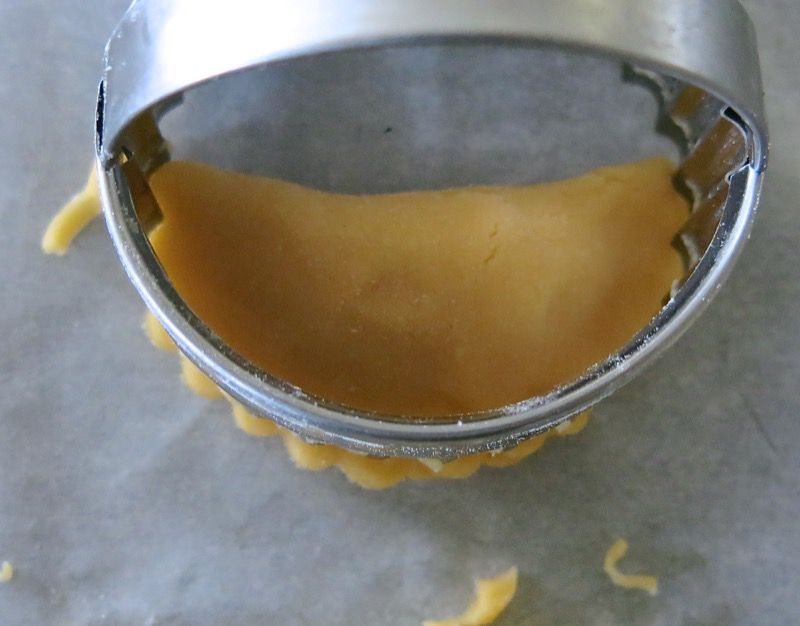 Once a cookie sheet is full, use the cookie or biscuit cutter to redefine the edges and make them lovely, once again. This will also work to seal in the jelly. Pricking the tops with a fork will also help, but the fork will meet to be small, with sharp tines as the soft pastry will pull back with the fork as the fork comes out of the turnover and make a mess, otherwise.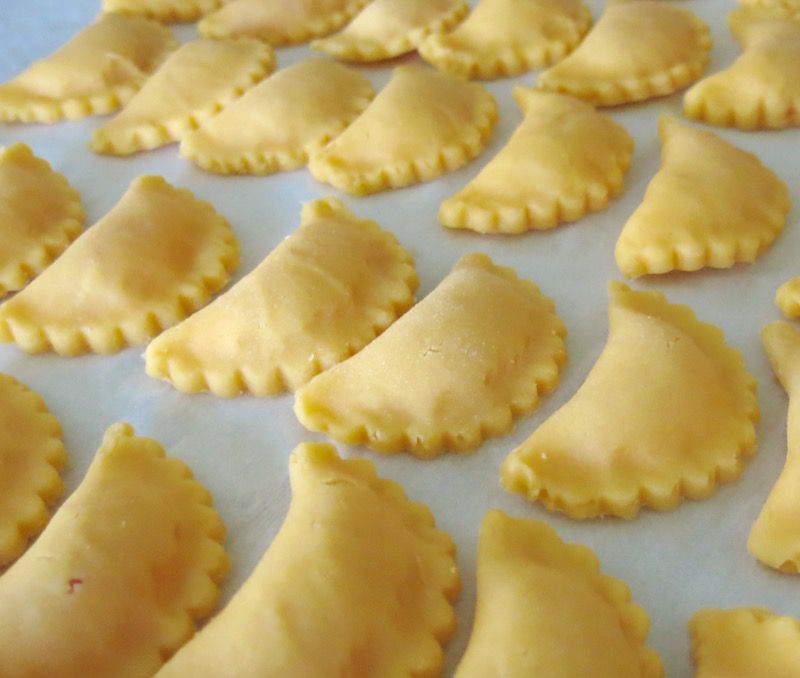 Freeze each sheet, single layer, overnight. Repackage into labelled and dated freezer bags for future use.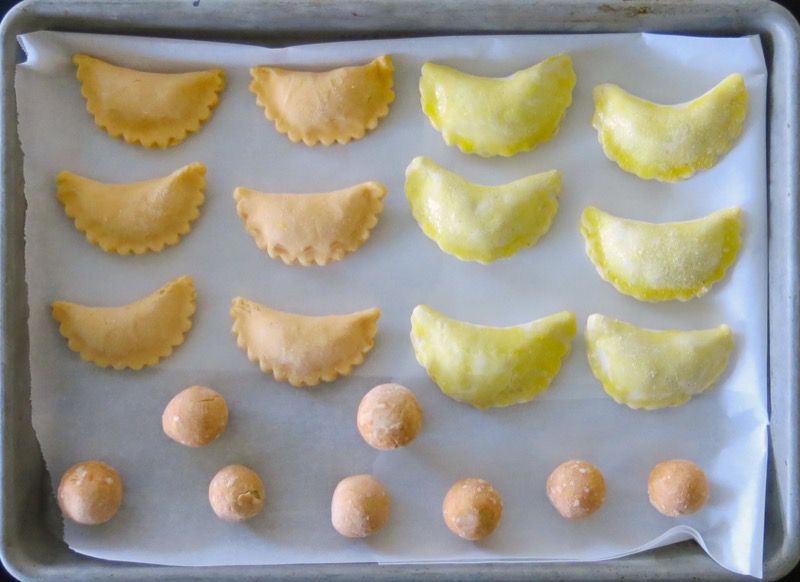 Experiment without forking the turnovers. (Jalapeno and Mushroom Turnovers with Olive Cheese Puffs all straight from their labelled and dated freezer bags.)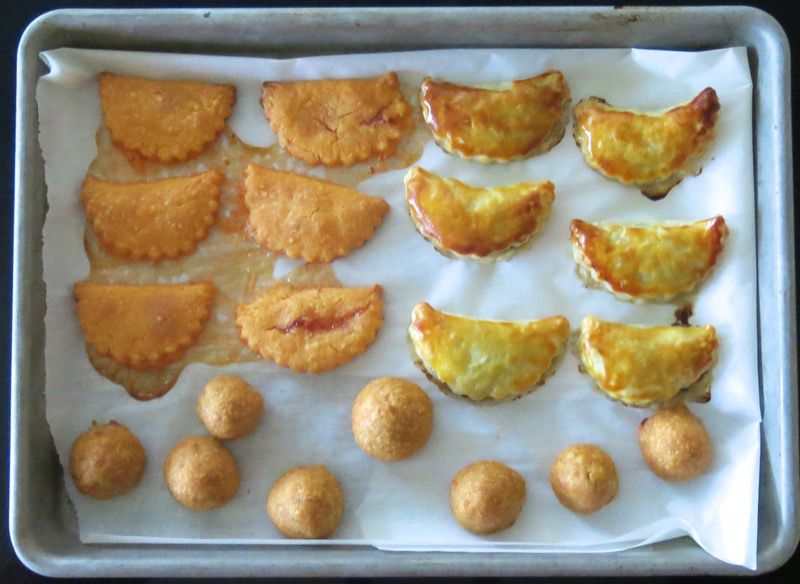 Woops. A couple Jalapeno Jelly Turnovers burst with excitement. Ah, well. Two for me.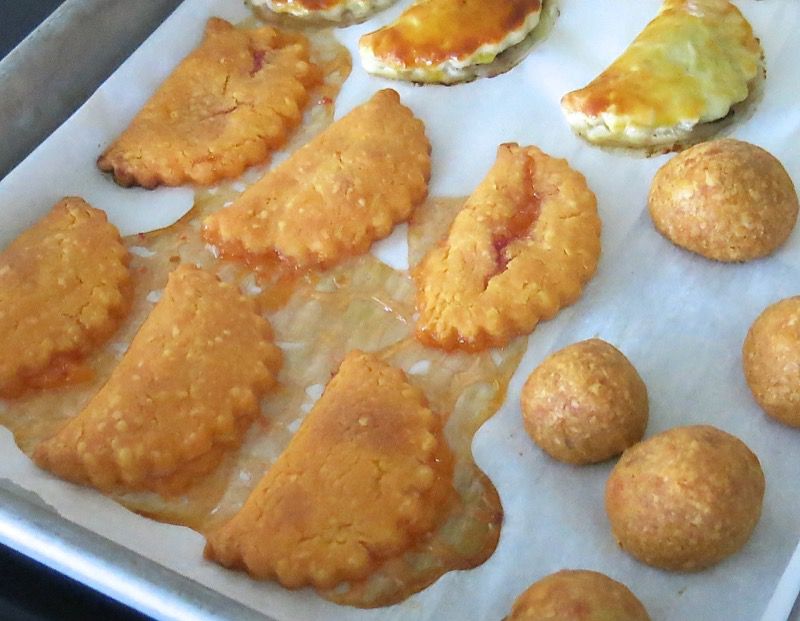 Yet, they leaked their filling, as well, and that is simply a waste. So, pricking is necessary to avoid spillage and bursting. Have I convinced you?
Presenting Jalapeno Pepper Jelly Turnovers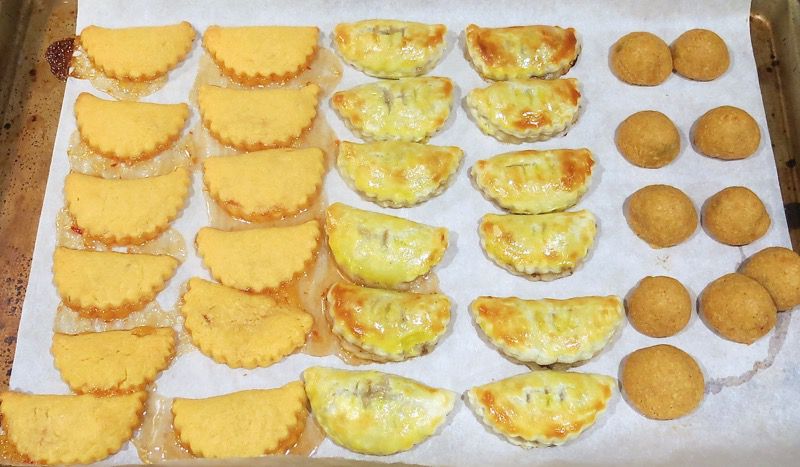 No bursting above, and very little spillage, actually, yet the pricking will increase this probability of the filling remaining completely inside of the turnovers. Cool these a minute or two, but not longer, or the spillage will be a problem. When it is still warm, it simply falls away from the scalloped edges of the perky little pastry and no one would ever imagine anything less than the perfection presented below.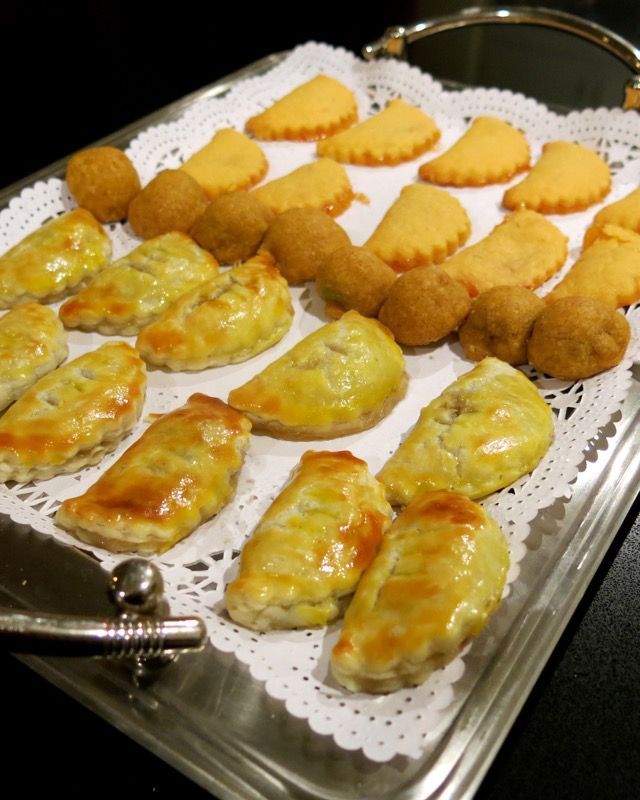 Cocktail parties used to be such fun. I still love attending them. Yet, at this phase of my life, I love the cocktail hour. A variety of hot and cold savory homemade appetizers parade through the conversation promising a delicious meal to follow.
The above have been a part of our family for over 30 years, but have reared their heads so rarely these past few years following the demise of my annual Christmas Party 12 years ago; however, I am reclaiming these retro recipes. I have dusted them off, read the catechism and am determined to devote each to the monastics of our culinary tradition at home.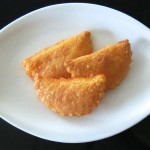 Pepper Jelly Turnovers


This sweet, savory, spicy tidbit is a decadent holiday treat that will evaporate before your eyes; leftovers are never a problem.
Total Time
2
hours
12
minutes
Ingredients
1 250

gr

container of Imperial cheese

, room temperature

1

cups

butter

, room temperature

2

cups

flour

2

tablespoons

water

½

c

homemade hot pepper jelly (or cheat

, and use the Costco holiday special
Instructions
Instructions for making the dough:
In a food processor, cut cheese and butter into flour, pulsing a few times

Pulse in 1 tablespoon water at a time; dough will begin to form a ball

Shape into two discs, and cover with plastic; refrigerate overnight
Instructions for making the dough in the Thermomix
Scale cheese, butter and flour, into the TM bowl; set time for 3 seconds and speed at 7 (ingredients should be well mixed, but not a dough)

Set time for 30 seconds and speed at 4; add 1 tablespoon of water through the lid in the bowl until the dough begins to form a ball

Shape into two discs, and cover with plastic; refrigerate overnight
Instructions for Making the Turnovers:
Roll dough very thin; cut with a biscuit cutter into 2-inch circles

Place 1/2 teaspoon pepper jelly in center of each circle; fold over and crimp edges with fork

Prick top of each turnover to release steam when cooking (very iportant as this is a sweet liquid filling that will find a way to escape, and best be via decorative slits that bursting through the pastry)

Place on parchment covered cookie sheet; fast freeze individually overnight

OR, if baking right away, pre-heat oven to 375°F; bake for 10 minutes on parchment covered cookie sheet until golden (leftovers freeze beautifully, but make delicious snacks, too)

Repackage and freeze in labelled and dated zip-lock bags to bake as needed

Pre-heat oven to 400°F; bake for 12 minutes, frozen from the freezer on parchment covered cookie sheet until golden
Recipe Notes
Make the dough a day before you plan to form the turnovers.