Thermomix TM31 220 Volt Trade-In: FINALLY NOW IN CANADA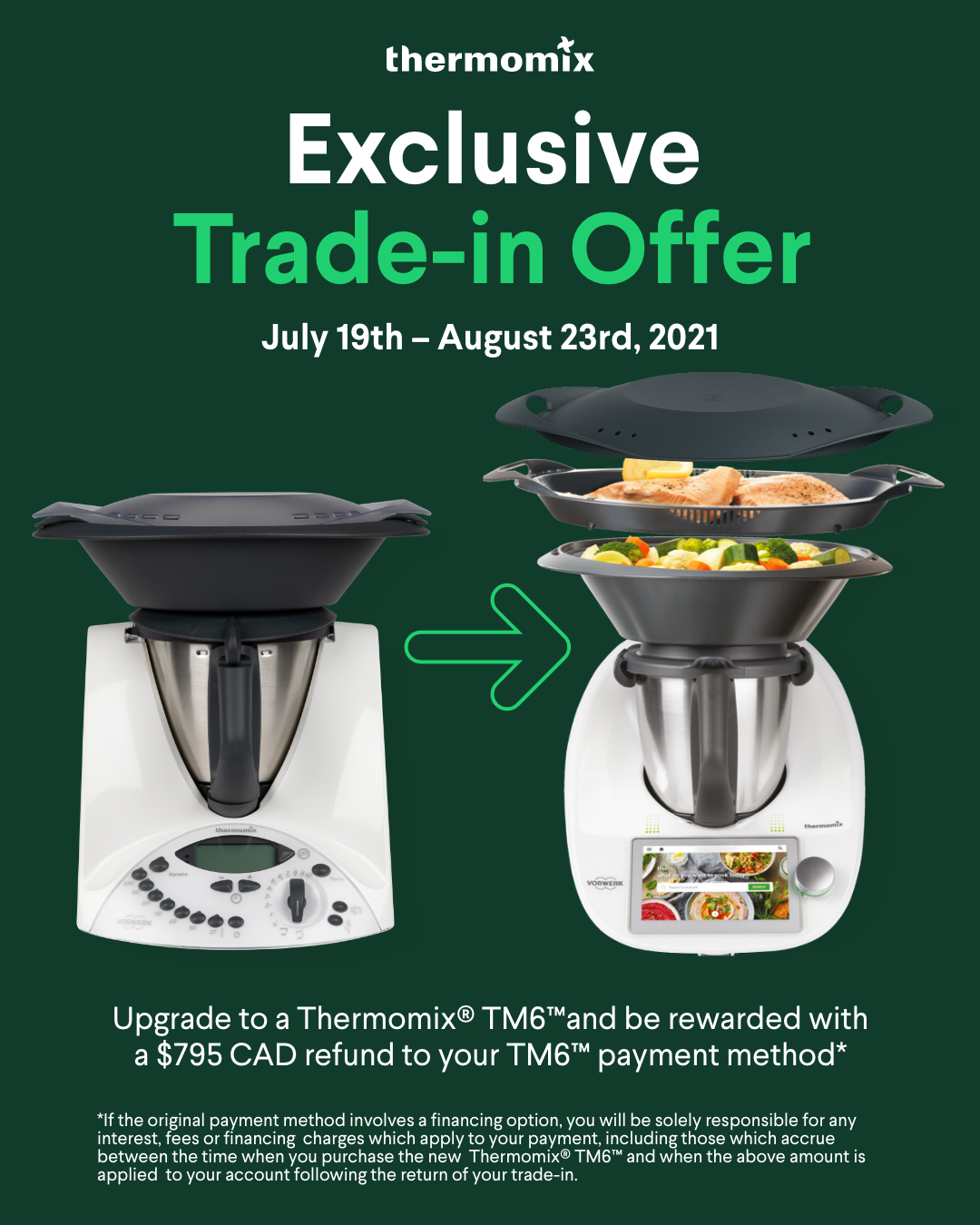 ANY TM31 from ANY COUNTRY may be traded in with the purchase of a TM6 for 795 CAD.
ASK ME HOW!
IF YOU REFER ME TO ANYONE THAT PURCHASE WITH THIS PROMOTION I will also give YOU a lovely gift.
Call me at 780-709-7902 or email me at valerie AT acanadianfoodie DOT com with your phone number and some good times for me to reach you.
OR comment below and I will contact you
FIRST TIME EVER that this opportunity has been offered for owners living in Canada that brought their TM31 with them. You can now be PAID 795 for them AND
you return only the base
the TM31 DOES NOT need to be in working condition
NO ACCESSORIES required upon return
BEST OFFER EVER.