Healthy Seed Crackers: Delicious, Nutritious and Economical!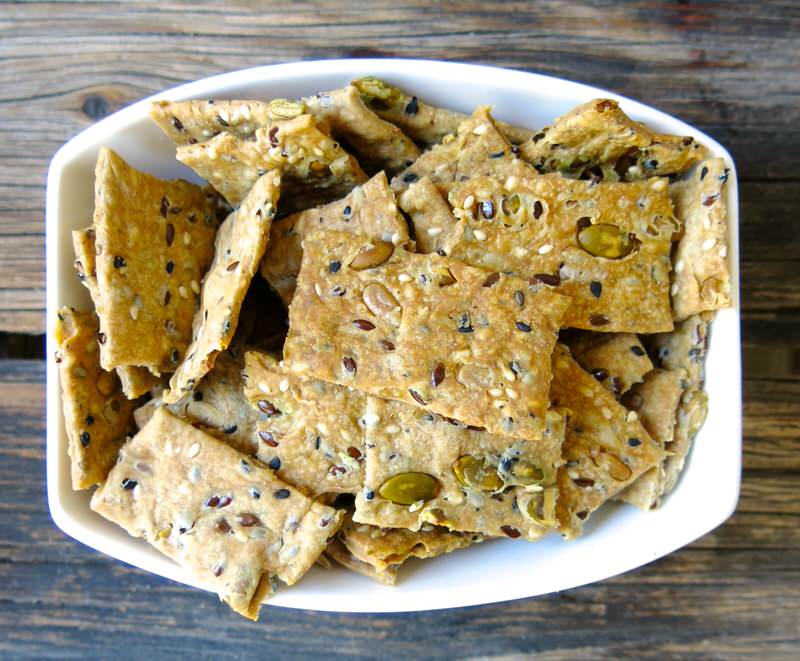 Healthy Seed Crackers! I am a homemade cracker fiend. There is just something about homemade crackers. It was Deb Krause from Vesta Gardens and a partner in crime at our Cheesepalooza Project in 2013 who really opened my eyes to the splendour of the homemade cracker. She used to do holiday baking and though I do so much each year, I saw "homemade crackers" on her list, and thought: "Yes!" I do not make these. Christmas is just the time for these… Now, every day is "the time"!
Healthy Seed Crackers: The Inspiration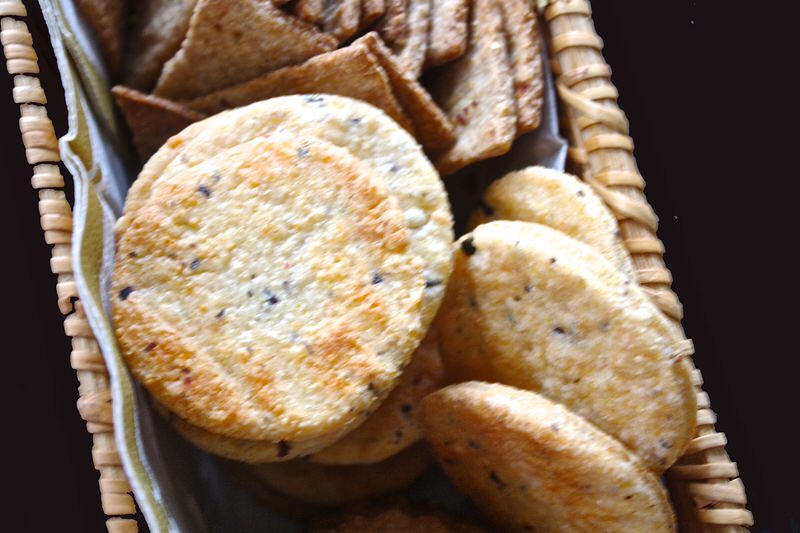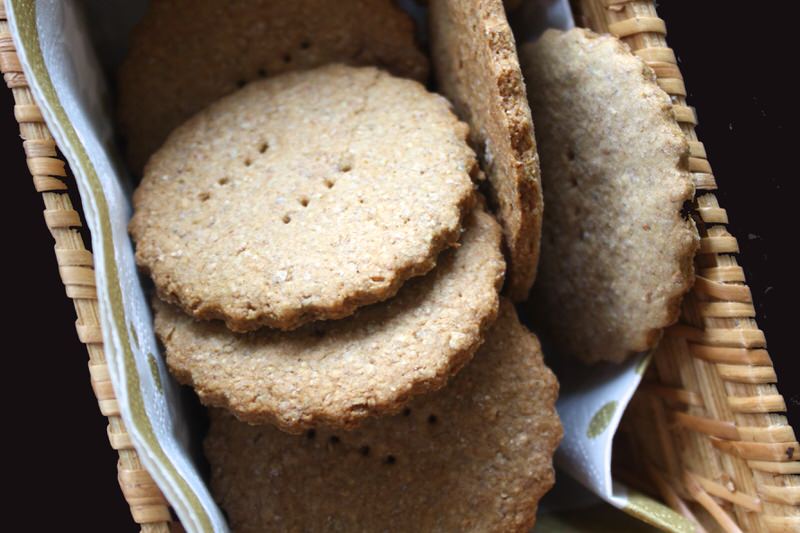 I ordered "the whole meal deal" that year when it came to Deb's "Homemade Holiday Crackers". She was selling 6 kinds. I got all 6. A perfect variety and I would have bought them every year thereafter if she kept making them as I would rarely make so many at one without a friend in my kitchen to make it fun. Above, left was a Parmesan Blue Cheese something, I believe. Right, was my favourite: her Graham Cracker. Oh, my. I never did get her recipe, though she said she was willing to share. I did, however, put together my own a couple of years later. Completely inspired to make them from Deb's!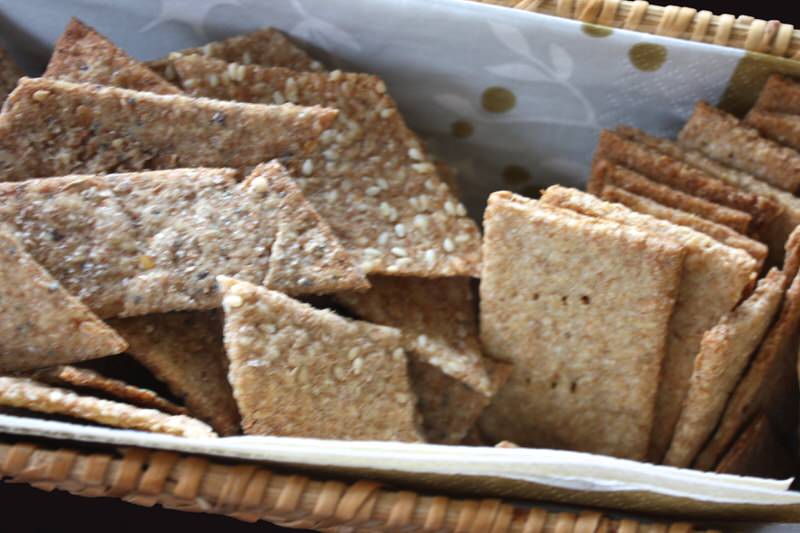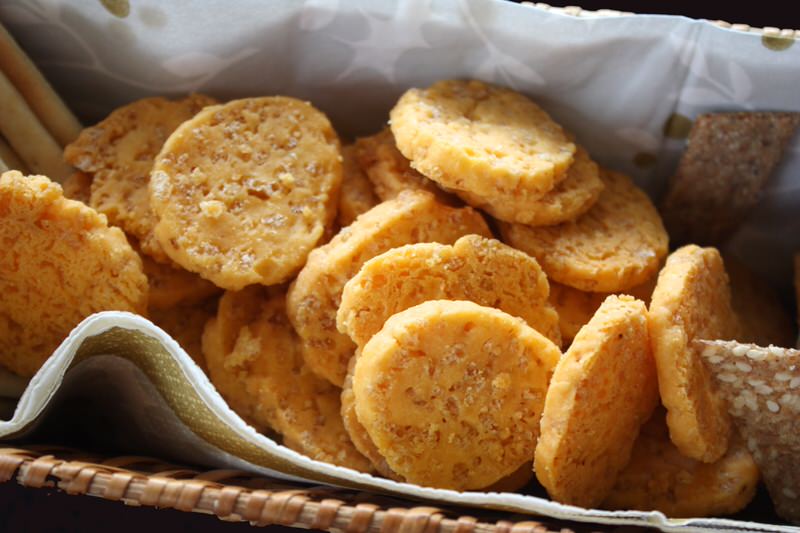 These seed crackers are a triumph. This recipe can be my gift back to Deb, as she had nothing like it in her basket. She did have a sesame cracker, but it is nothing like the Healthy Seed Cracker Recipe here. The cheese crackers, however, are a completely different story. I have worked to find a recipe close to the ones Dauphine's make for years. Since the first day I tasted theirs. I have finally accomplished it, but it was no easy task. Deb's, above, was also delicious.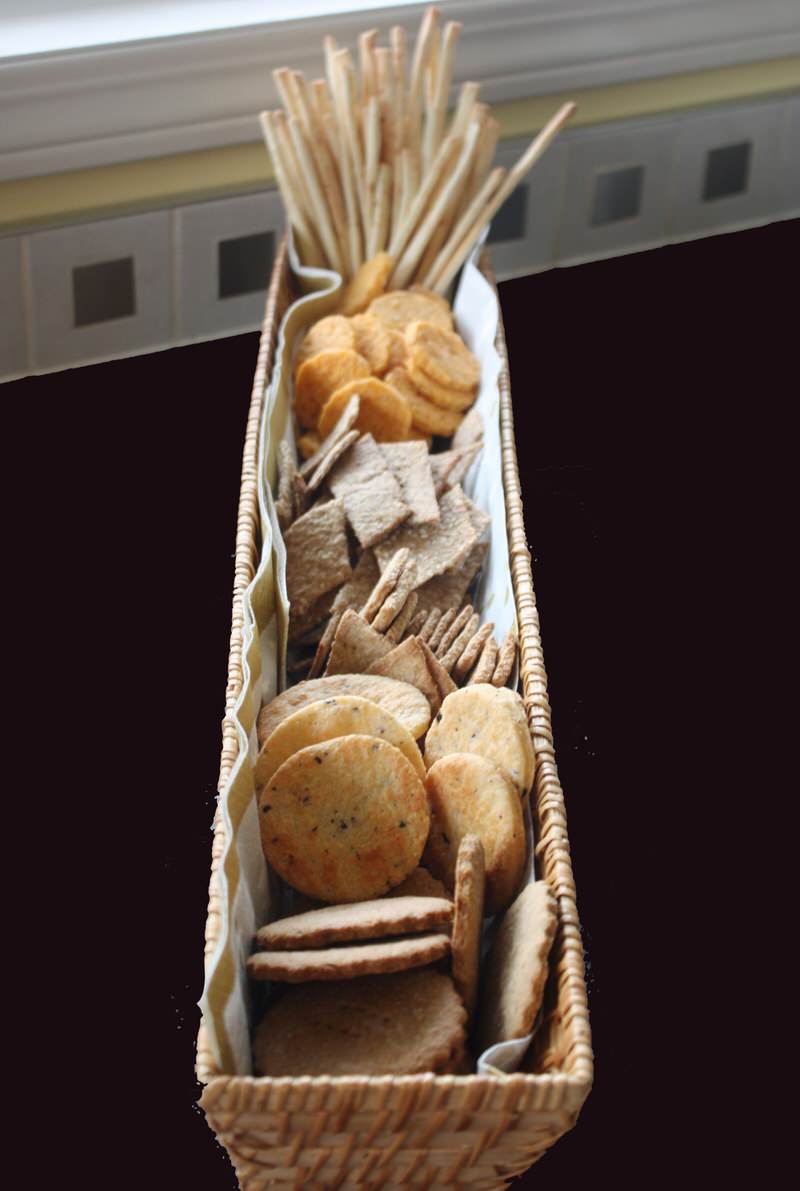 As you can see, a lovely assortment to go with all of my homemade cheeses Christmas of 2013. I had so many lovely homemade cheeses and nothing but homemade crackers could possibly accompany them.
Healthy Seed Crackers: Back to the Healthy Seed Crackers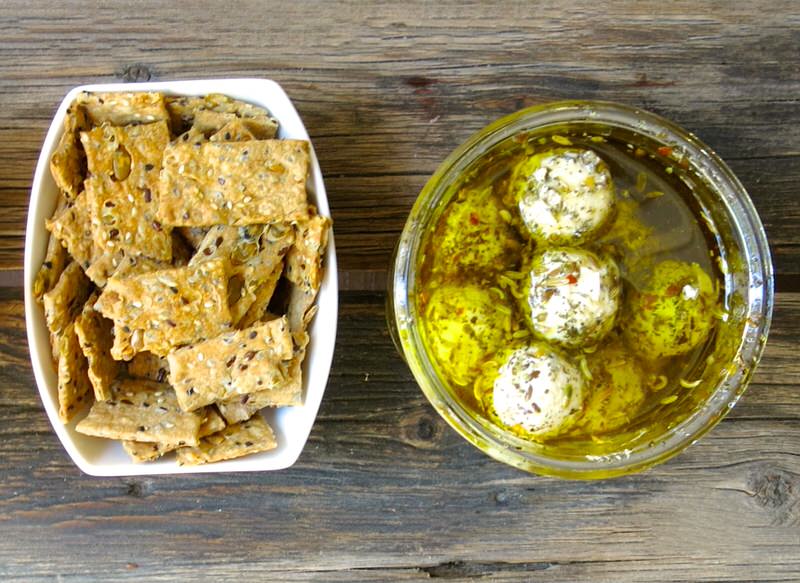 One fresh cheese I consistently make, that I am famous for (in my own mind and in my wee circle of friends) is my homemade Yogurt Cheese Balls. Talk about a pairing made in heaven, rather, in my kitchen! These healthy seed crackers are the perfect accompaniment for the yogurt balls.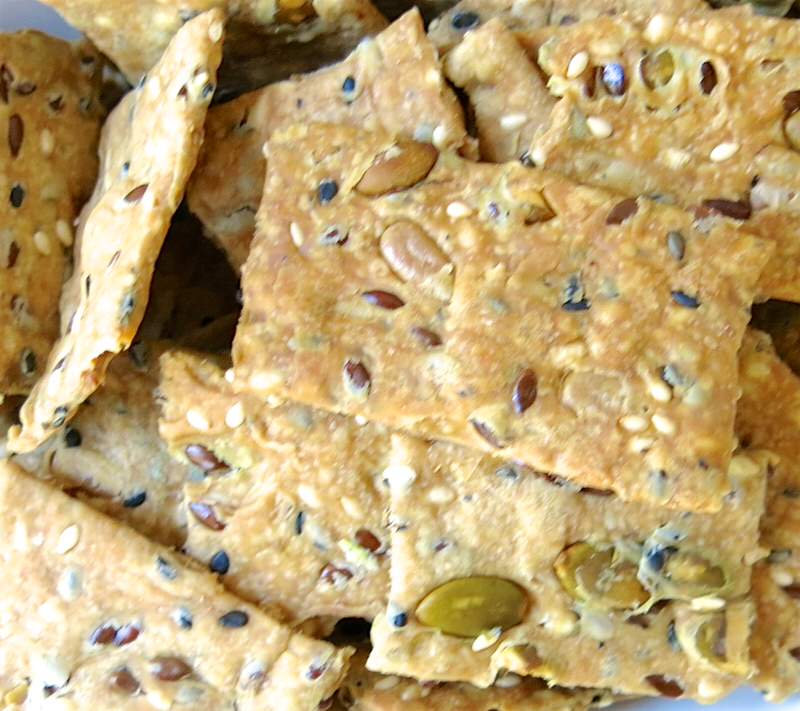 Seeing that goodness up close and personal provides as much of a taste experience as possible in a photograph and evidence of the healthy ingredients packed into these thin crisps.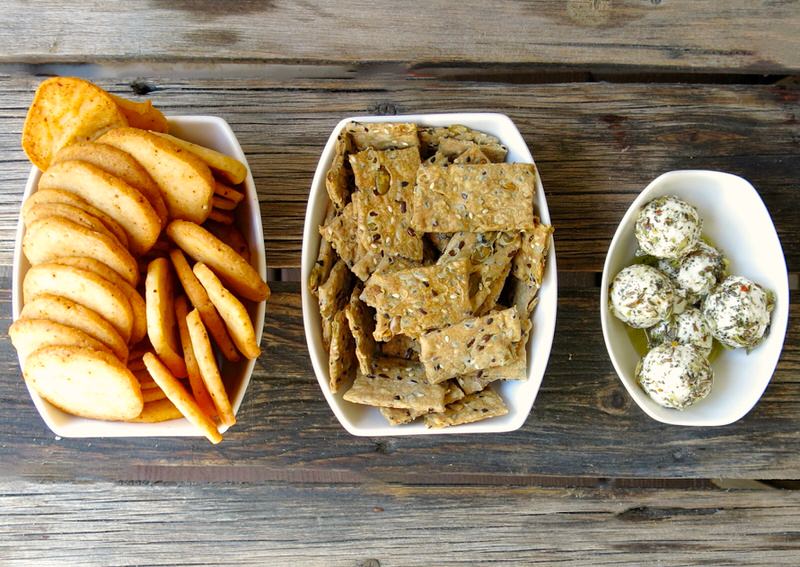 I did master the cheese crackers. They are delicious on their own as are the healthy seed crackers and really not intended for supporting anything. Yet, the yogurt balls are lovely with them, too.
Healthy Seed Crackers: Mis en Place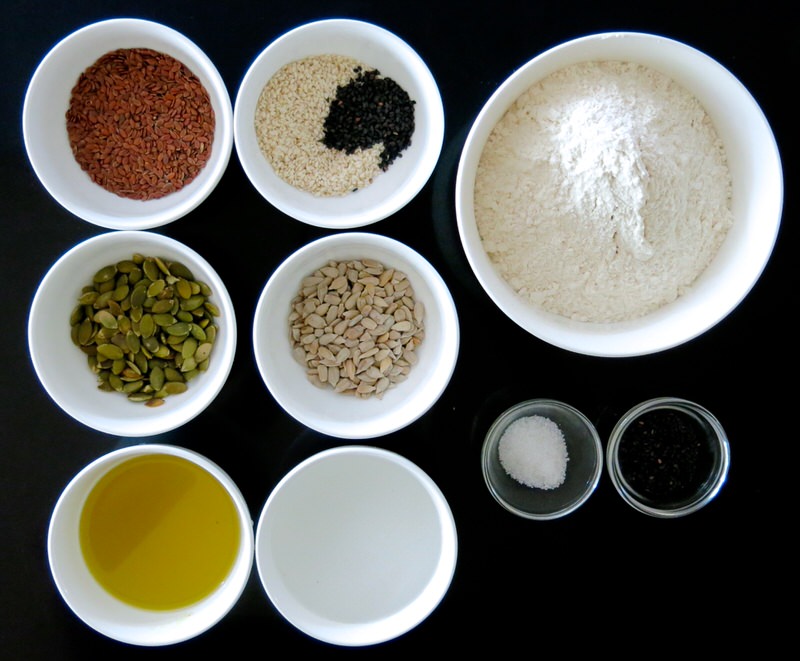 Oh, what a sight it was, it really was! I do enjoy such insignificant visual pleasures. The organized meeting of colours and textures soon to be thrown together to create the healthy seed cracker is aesthetically pleasing to me. Like every Mis en Place, it is the calm before the storm, or a peek of the trees within the forest before skipping down the road well travelled.
Healthy Seed Crackers: Mixing Ingredients in Thermomix Machine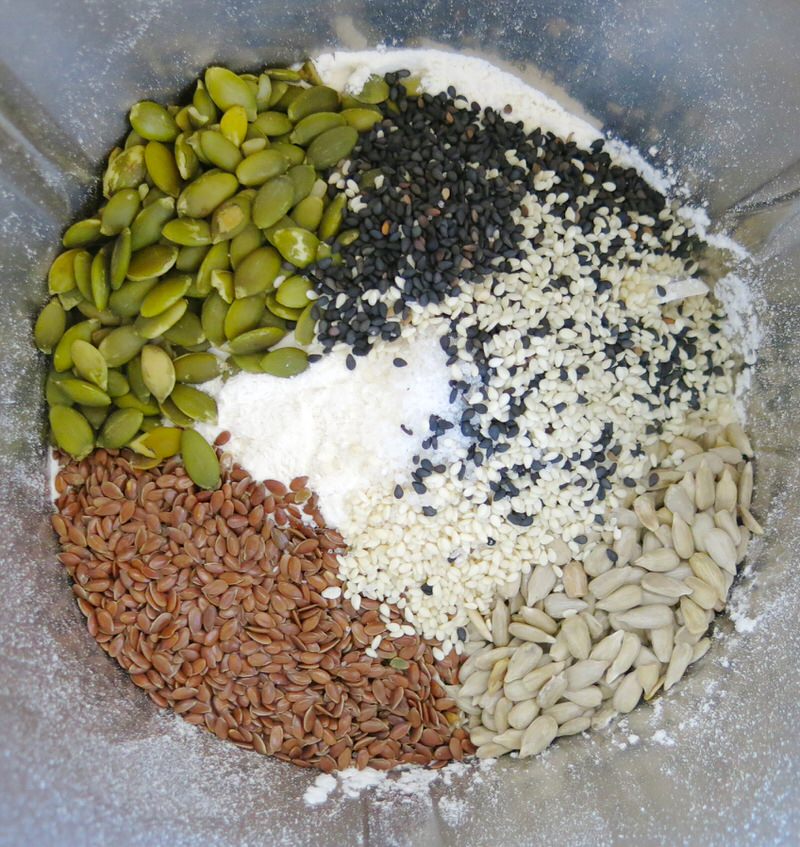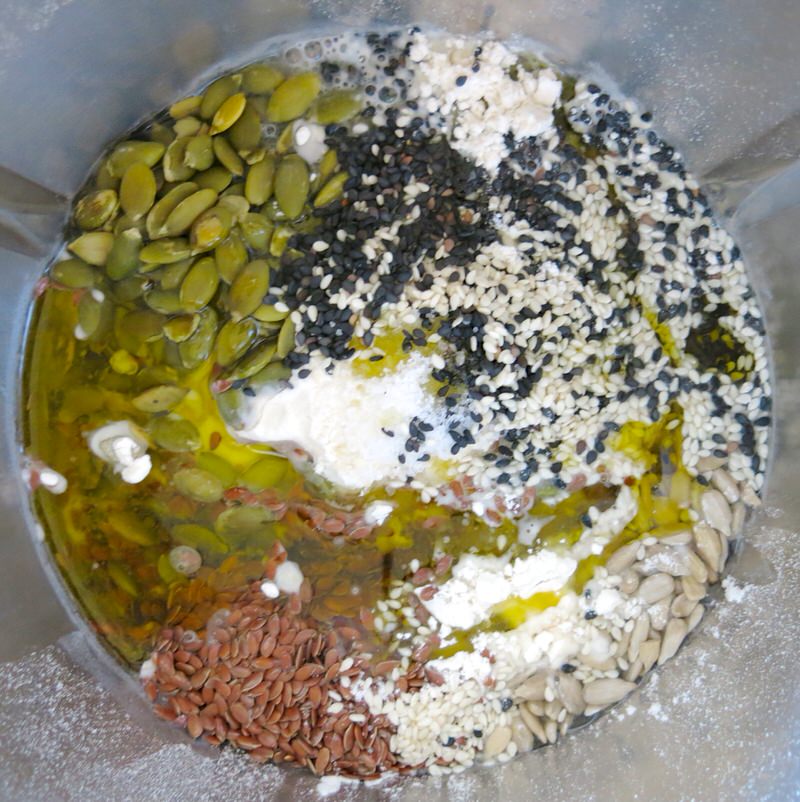 Of course, you don't need a Thermomix machine to make this recipe. It just makes it easier. (You don't need an oven, either. You can always cook over a fire, right?) Ingredients all in.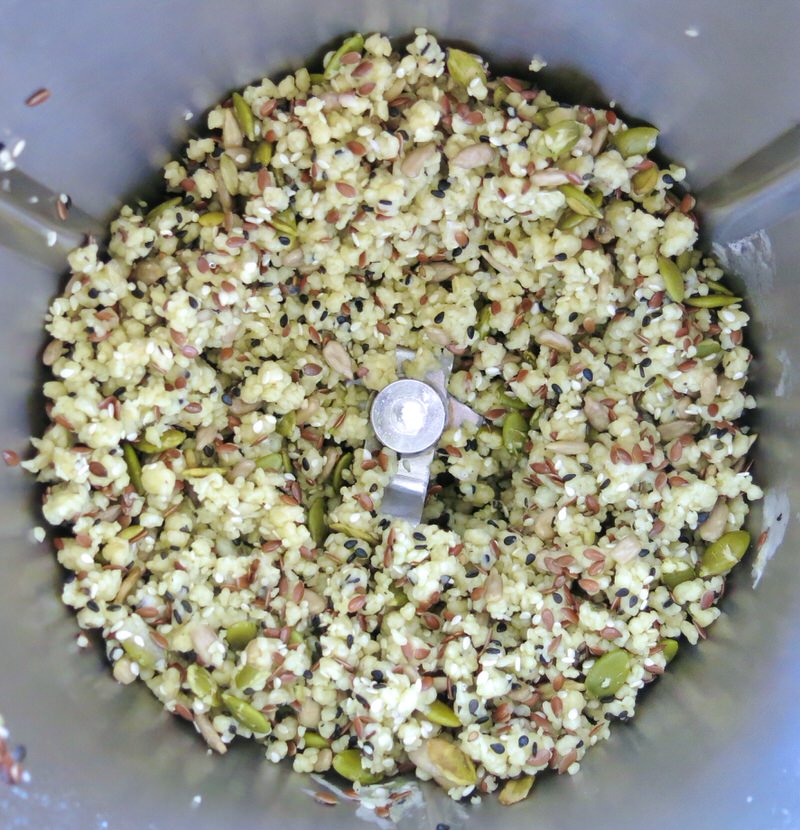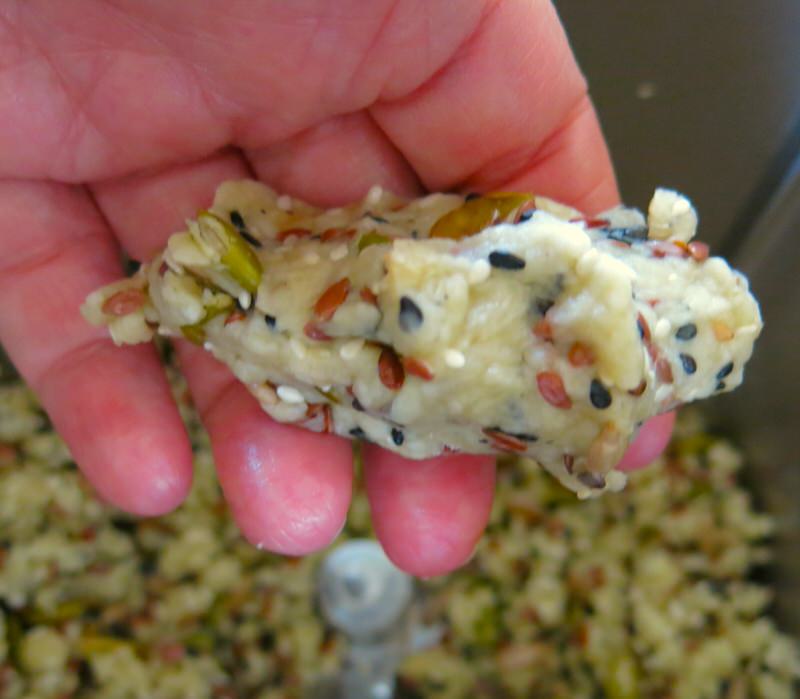 Mixed, then kneaded. Kneaded? Yes! There are doughs that still remain crumbly when kneaded, and this is one of them. Yet, when squeezed, it comes together beautifully.
Healthy Seed Crackers: Forming the Dough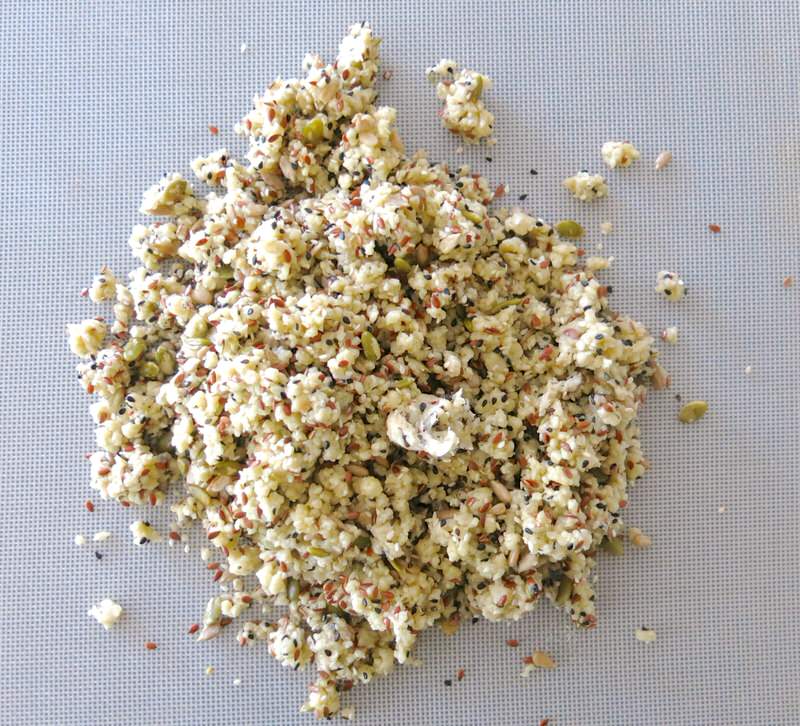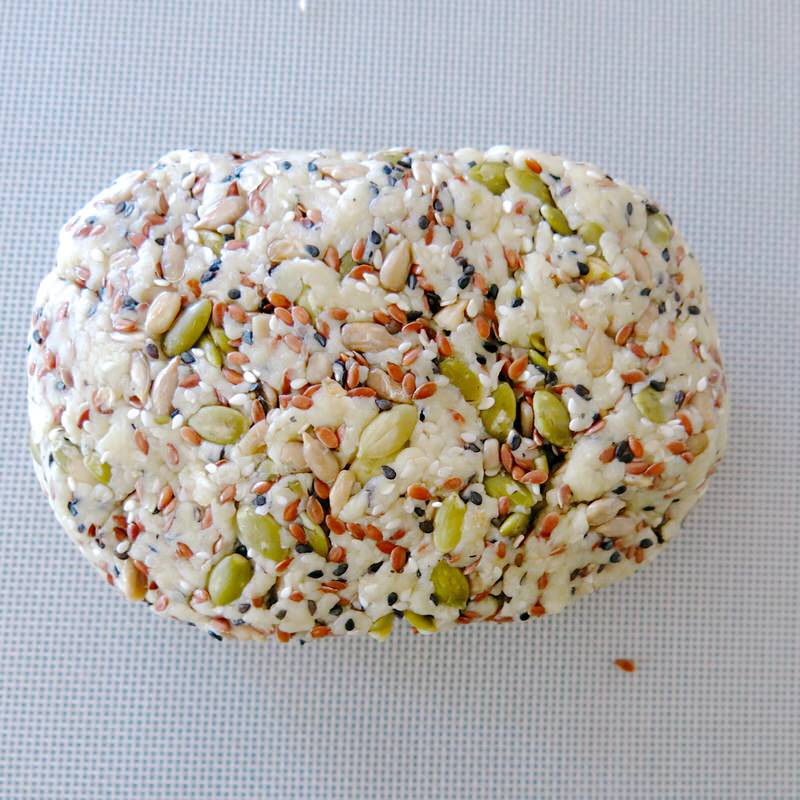 Out onto the work surface and into a ball.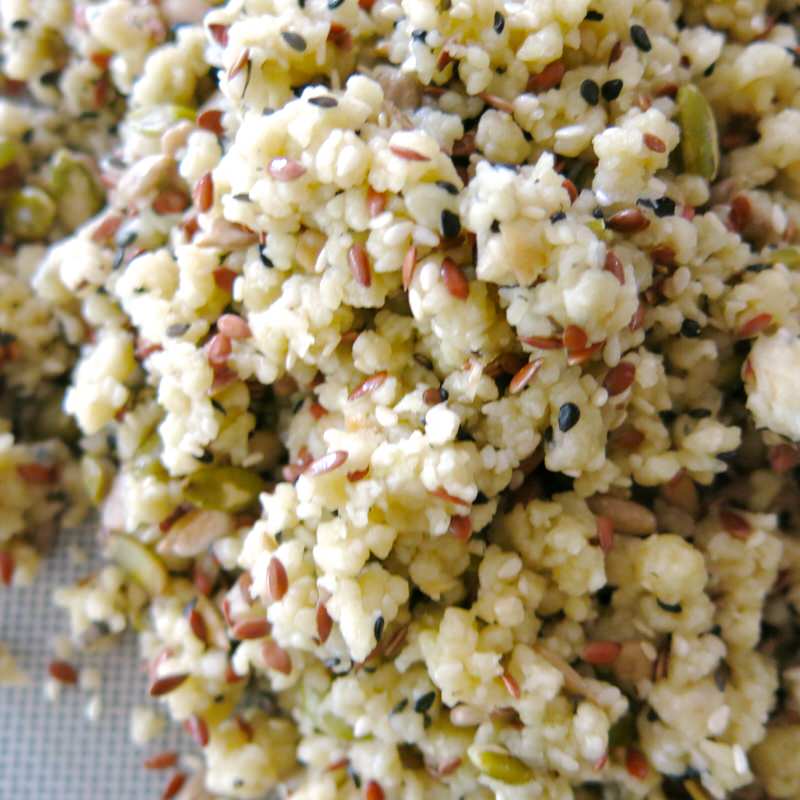 What goodness is within each bite!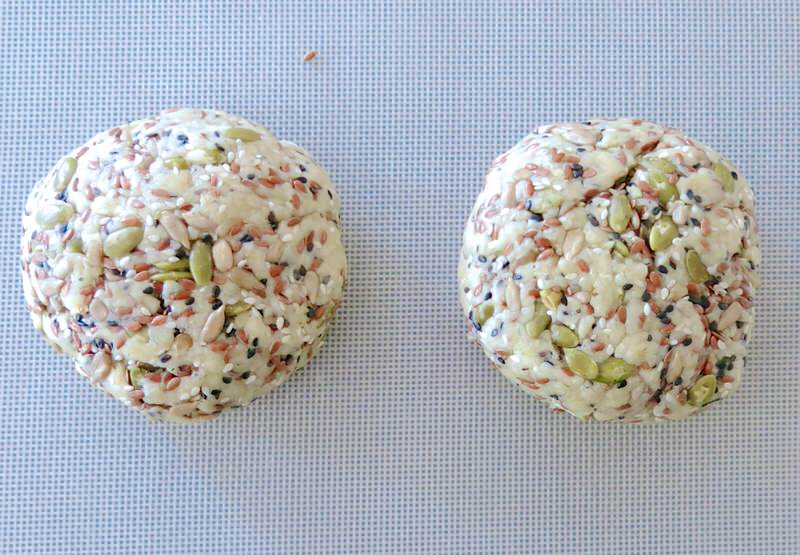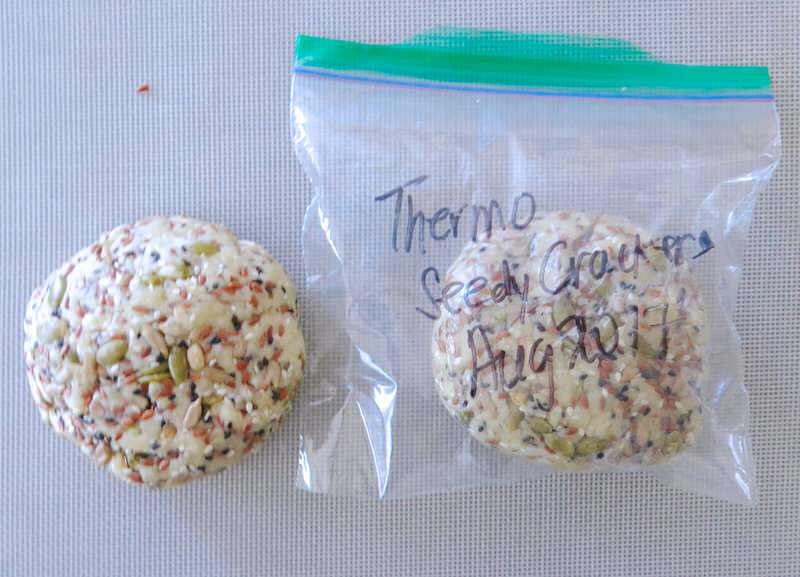 Portion divided by two. One ball is manageable at a time. Freeze the other, if you like.
Healthy Seed Crackers: Rolling the Dough and Cutting the Crackers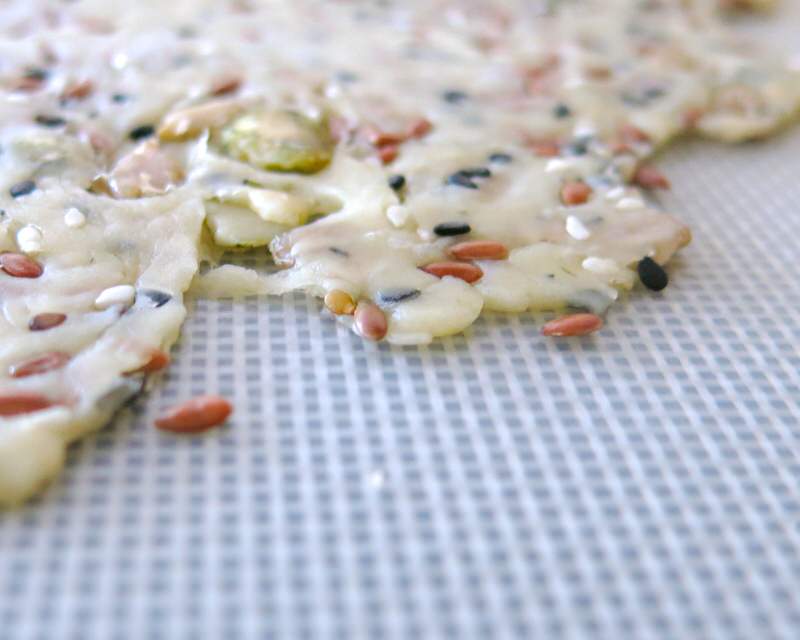 A nice thin roll on a mat.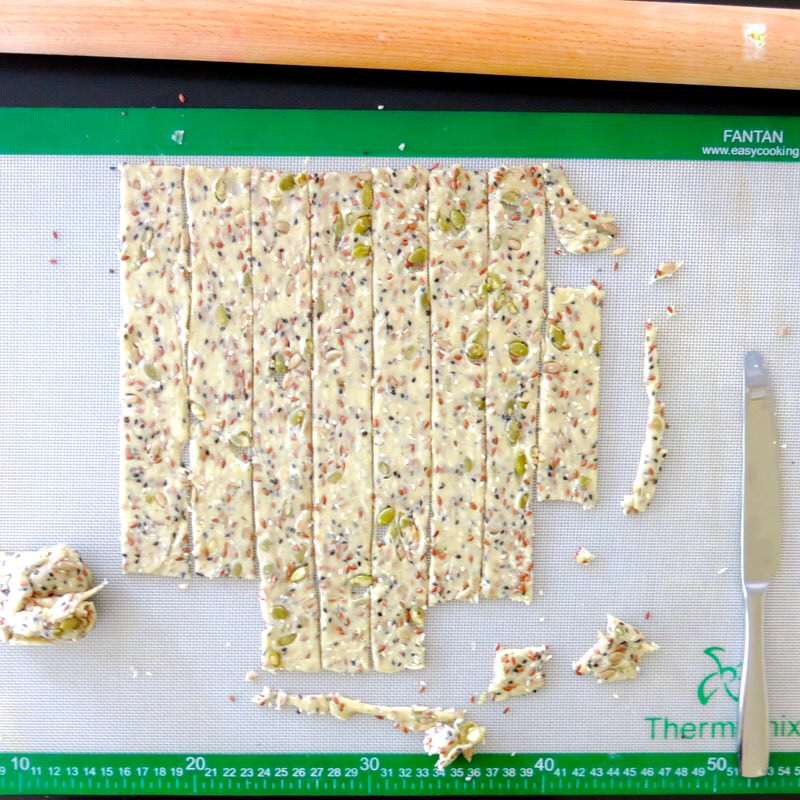 No need for too much more flour. Just a little. The shapes will need to be gently loosened, then lifted from the mat to the prepared baking pan.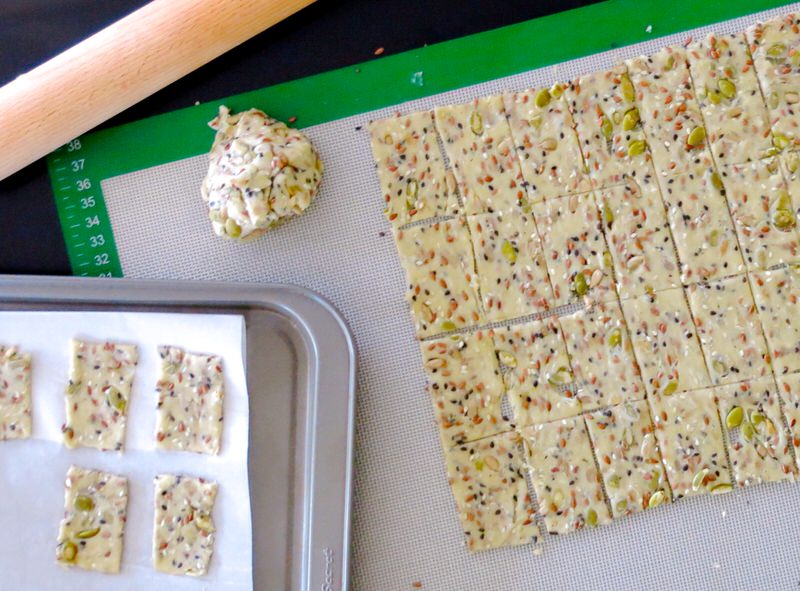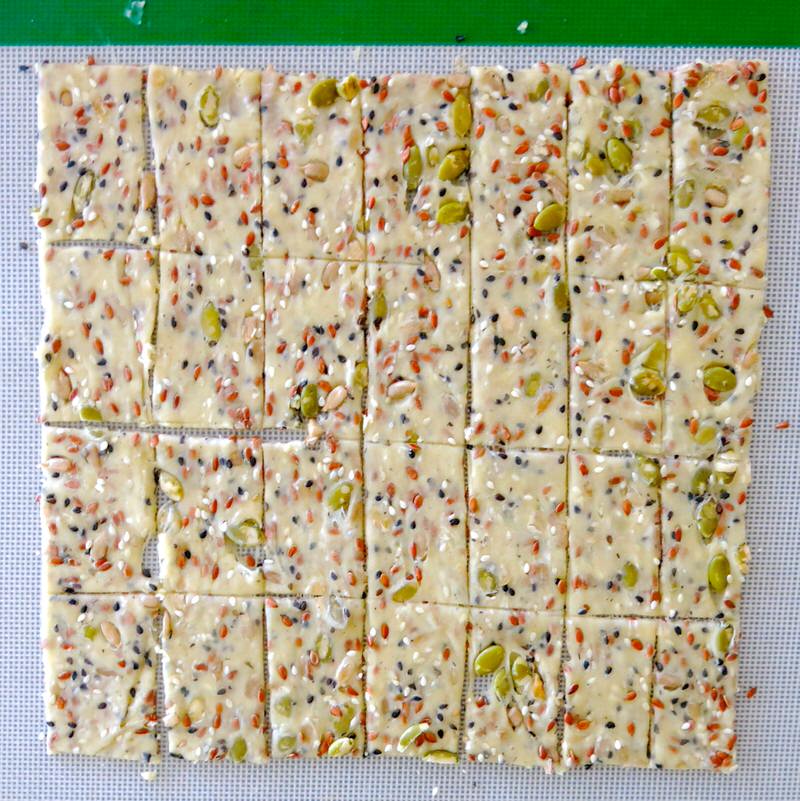 Each half batch makes 32 to 36 crackers.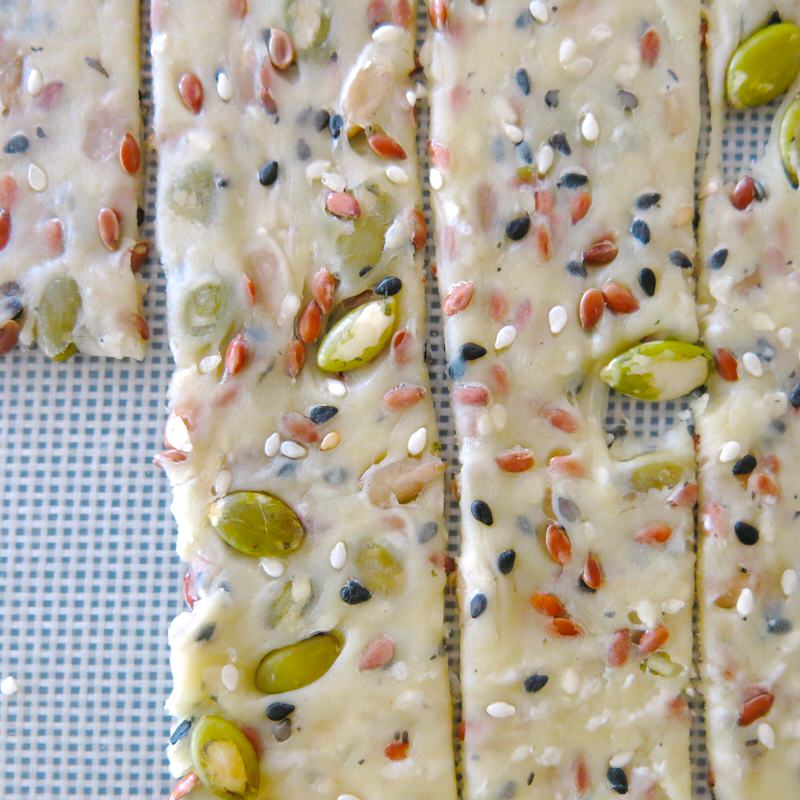 It's OK to have those thin parts you can see, above.
Healthy Seed Crackers: Baking the Crackers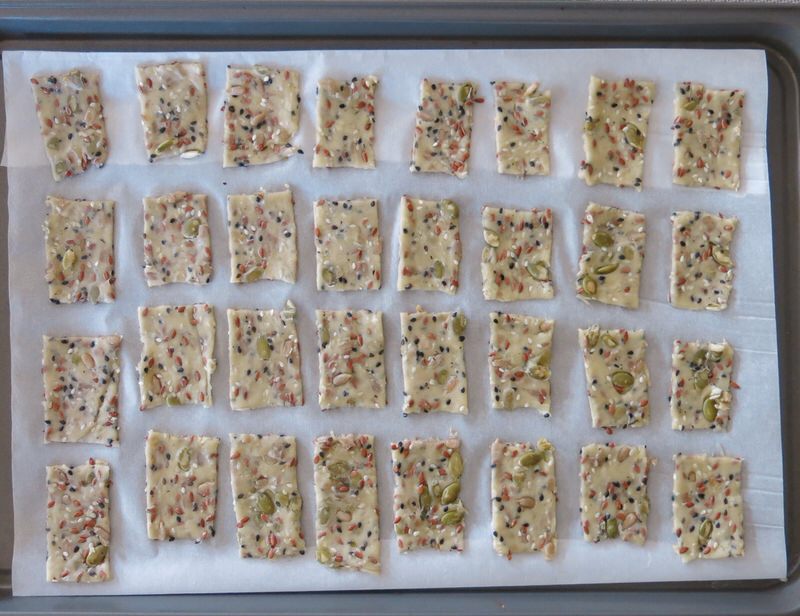 Onto the prepared baking pan and into the oven for 20-25 minutes, or until golden and fragrant.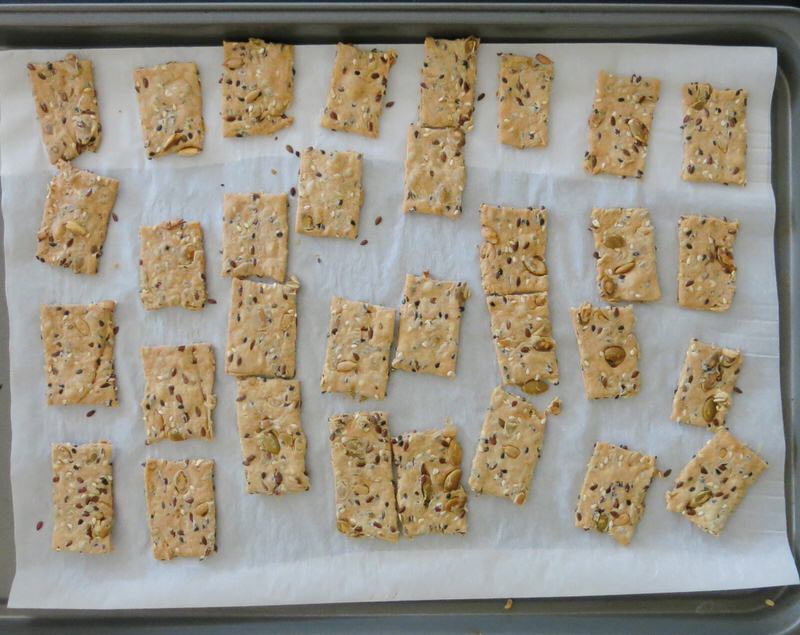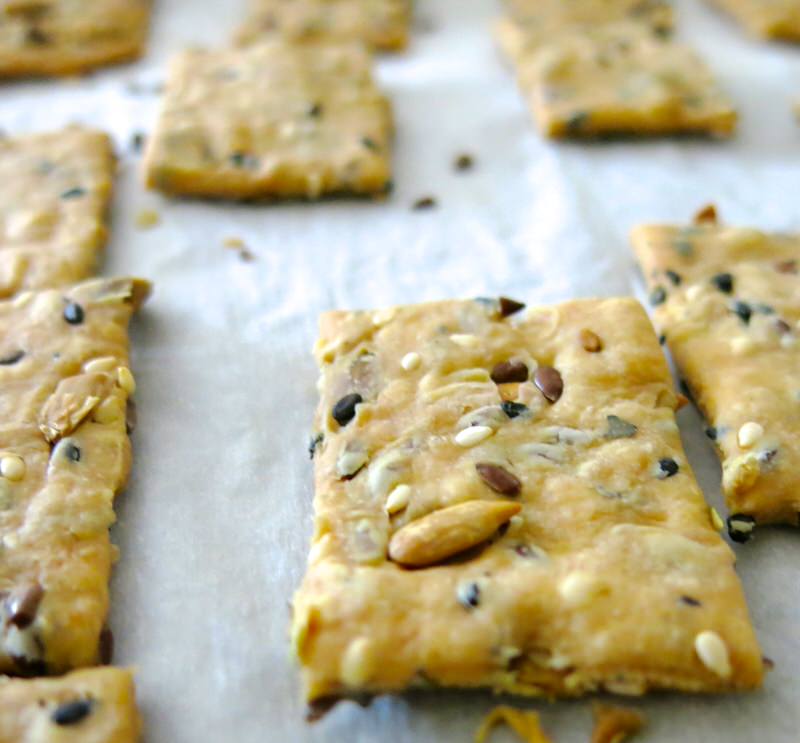 Such lovely, flavourful, crisp little morsels.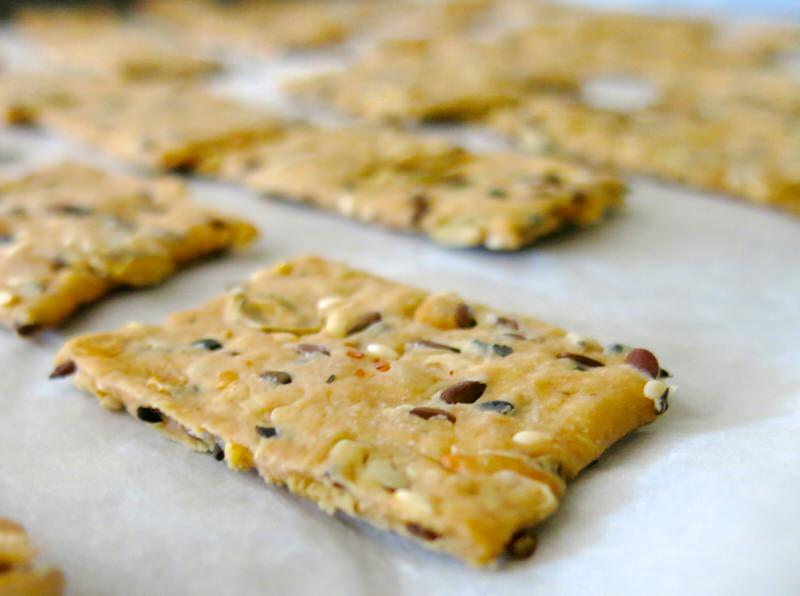 Professional looking, if I do say so myself.
Healthy Seed Crackers: Serving the Crackers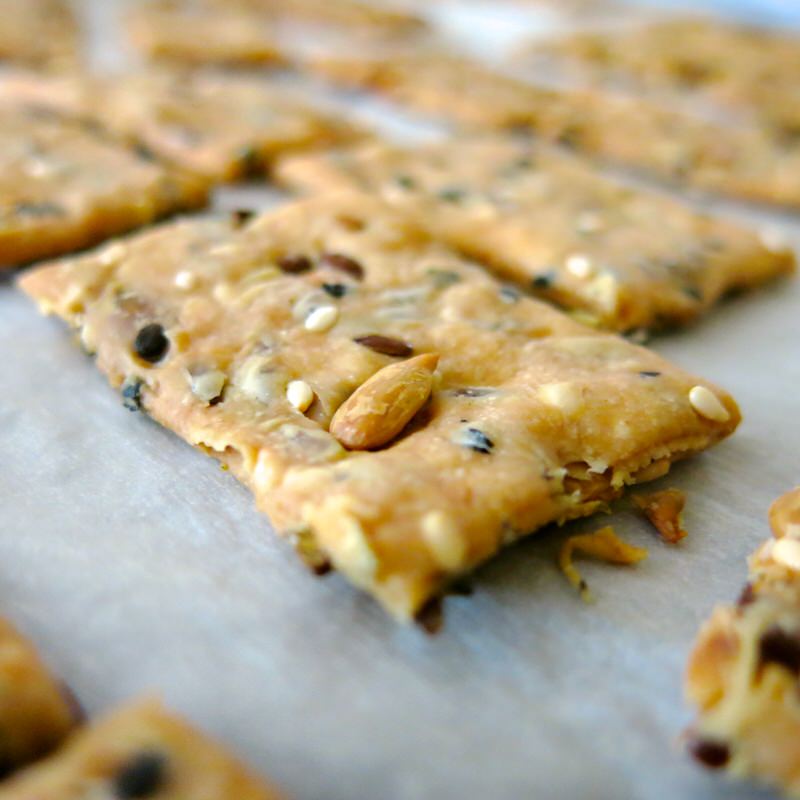 Store in airtight sealed container for a couple of weeks.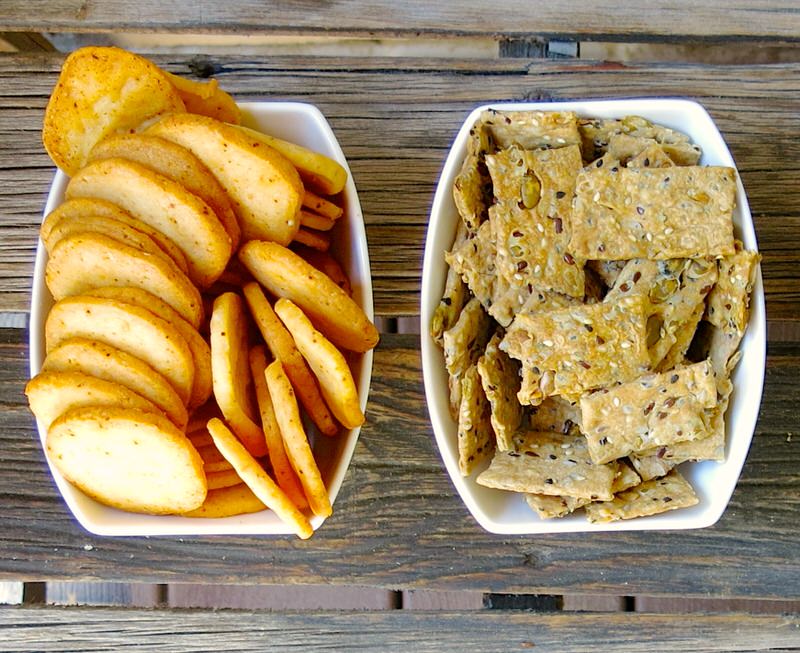 Serve with yogurt cheese balls or other crackers or a cheese plate. Nibble. Nibble. Nibble. Do you have a favourite homemade cracker recipe? I shared mine with you!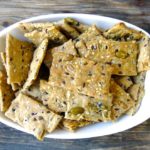 Super Healthy Seed Crackers
Homemade Healthy Seed Crackers are delicious, nutritious and economical. Control what you eat by making your own food and crackers are easy! Simply irresistible!

Ingredients
250

grams

strong white bread flour or all purpose flour

25

grams

pumpkin seeds

25

grams

flaxseed

25

grams

sunflower seeds

15

grams

sesame seeds

5

grams

poppy seeds

50

grams

olive oil

5

grams

fine sea salt

100

grams

water
Instructions
Pre-heat oven to 335F; line two baking trays with parchment paper and set aside

Weigh ingredients into mixing bowl; combine for 15 seconds at speed 3

Knead for 1 minute and 30 seconds; tip out onto lightly floured work surface

Halve dough; roll out each portion very thinly (1-2mm)

Cut into squares or rectangles or use cookie cutter circle; place on prepared baking tray

Bake 20-25 minutes; cool and store in air-tight container