The culmination of our dough making and bread baking day in Bath at his Cookery School, March 31, 2010.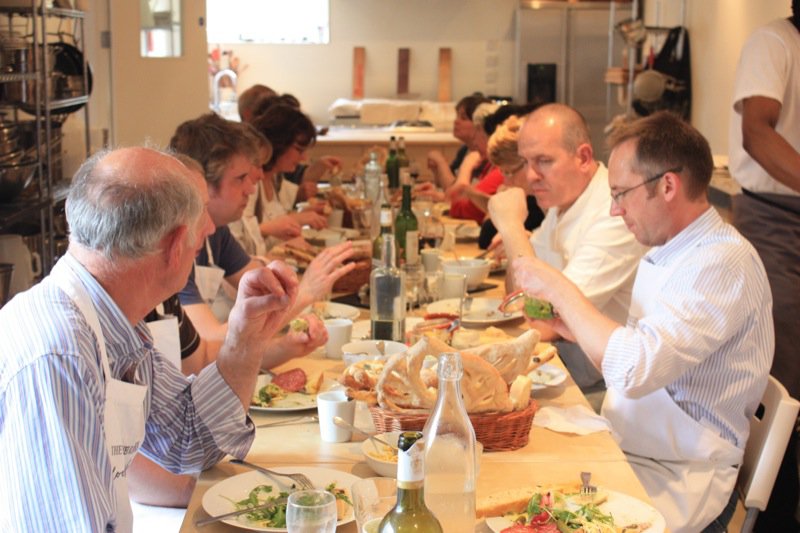 After each of us filled a bread basket artfully with a variety of our freshly baked breads, we each sat at a table laden with simple delicious fresh food.
Ice cold water. Crisp, leafy salads and home made concoctions of all sorts that can be found outlined beautifully in Richard's just published newest book: Cook.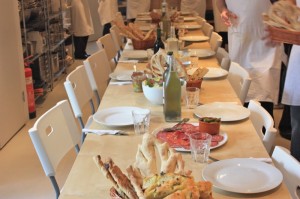 There was a cheese board with a lovely variety of local cheese, charcuterie platters laden with delectable cured meats and dill pickles. One thing I definitely noticed about this country is they love their dill pickles.
He had a couple of different kinds of potted salad dressings that were each bright and tasty, yet completely different. His pesto packed a great punch and I could have eaten the jar full. The there was the pièce de résistance: chicken confit. The simplicity and freshness of the fare coupled with the rustic presentation was perfect.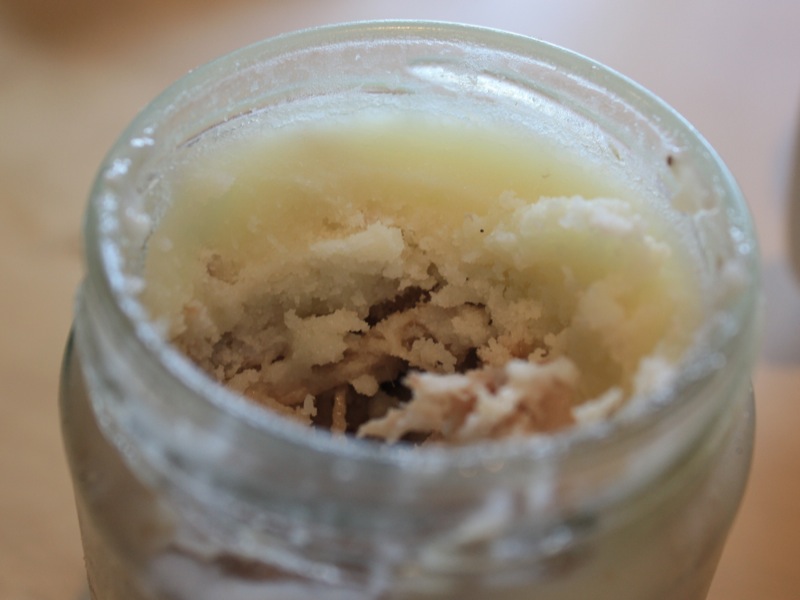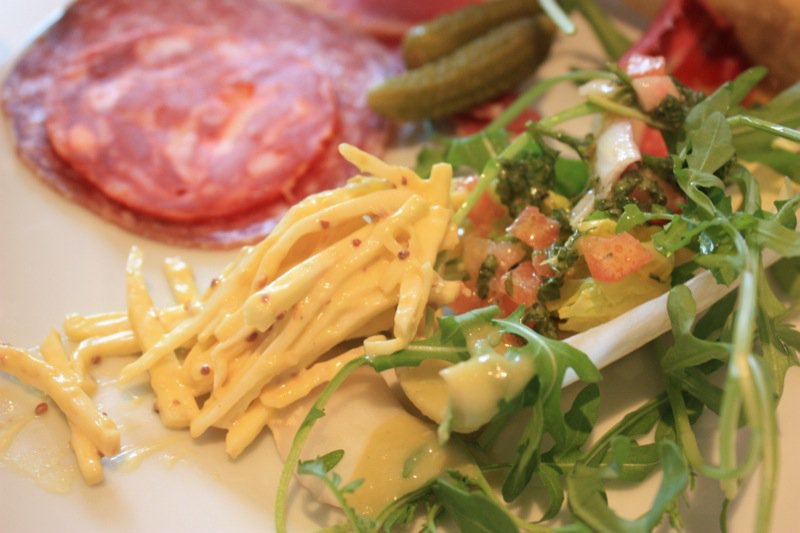 There was also a celeriac salad with a Dijon-mayo dressing that was really ymmy, but the Brits seated around me assured me that this was an unusual dish for their area, and not at all traditional British fare.
The confit was exactly how my grandmother used to make it. The salads were incredible with the noted zing each dressing brought to the tasting. The breads were the star. The Pissaladière was a flavourful sensation; the Focaccia, soft and herby and spongy, the bread sticks, salty and flavourful and chewy, and the Fougasse, crusty and crunchy and chewy.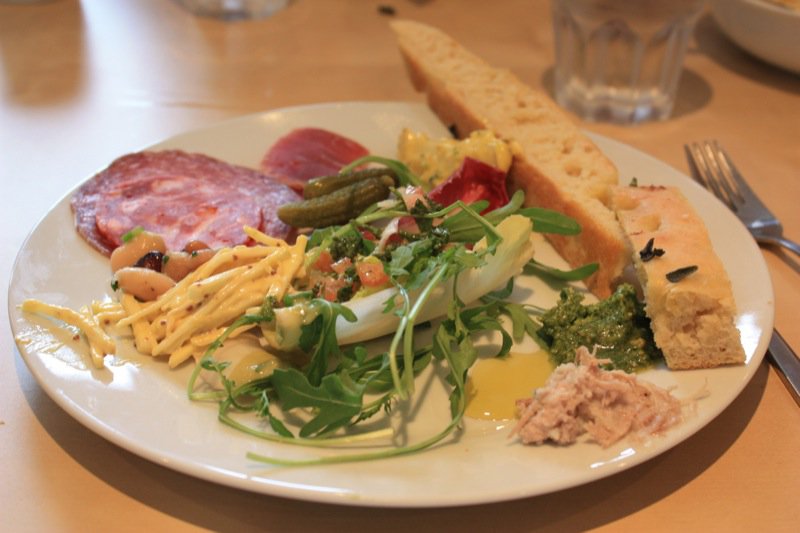 I was not overwhelmed, but I was brimming with confidence and a fullness of spirit that only a day as satisfying as this can satiate.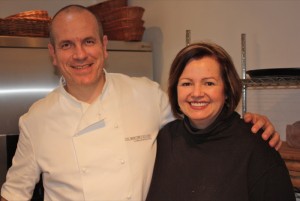 I bought everything I could lay my hands on and thought would fit into my suitcase, and more. I packed one loaf for Vanja and Beavie to taste and thanked my mentor with everything I had within me to somehow impress upon him how grateful I was for the sharing of his knowledge and expertise with me. This day was a gift. It was truly a gift; a once in a life time experience that I will treasure forever. And, every time I made dough and bake bread, Richard Bertinet will be guiding me with his wicked little smile, warm sense of humour and limitless passion.
I will pay it forward. Soon.