A Great side for Chinese New Year February 10th this year!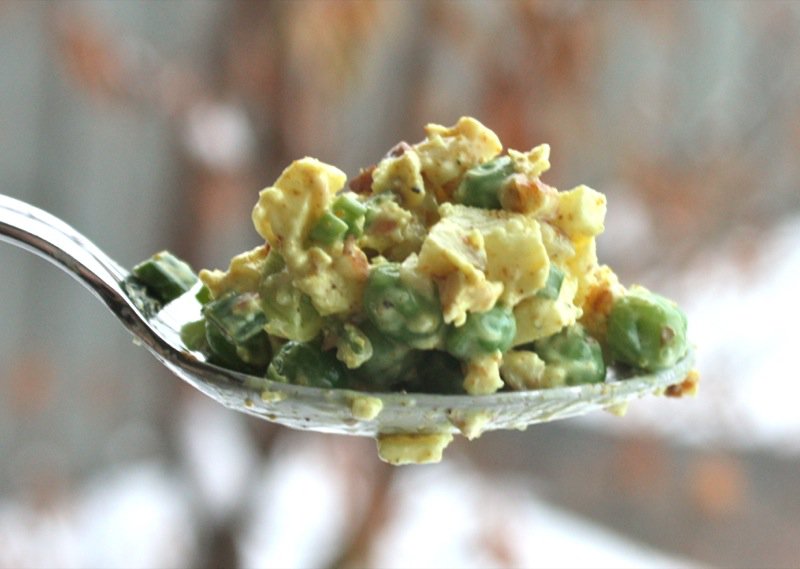 This salad is like no other. Let's start there.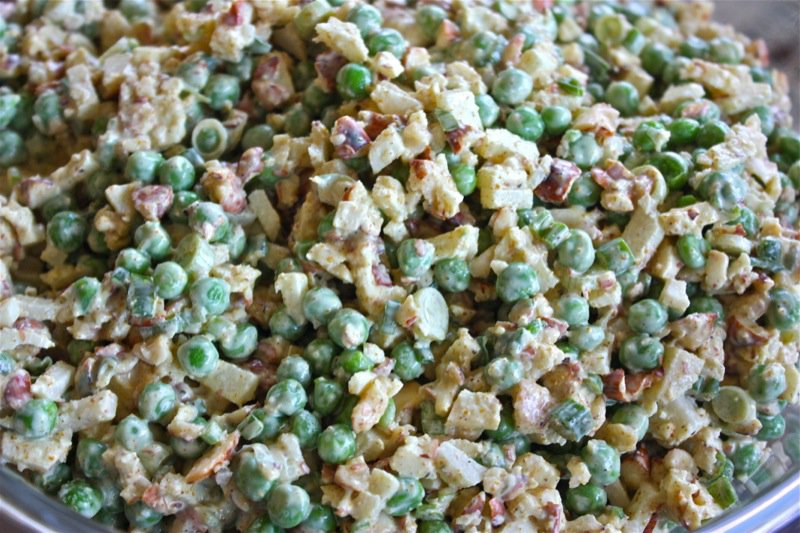 While at Chinatown in Honolulu on our Hole in the Wall Tour, I spied gorgeous fresh Water Chestnuts! 'Tis the season that they are in season which coincides with the delicacies of the Chinese New Year! If you have never tasted a fresh water chestnut, get thee to a market now and buy some. They are nothing like their canned cousins that share their lively crispy texture, but taste like the can, or worse. These little water globes of wonder are sweet, nutty and addictive.
Don't even bother if you think making this salad with canned water chestnuts as it will be good. Nope.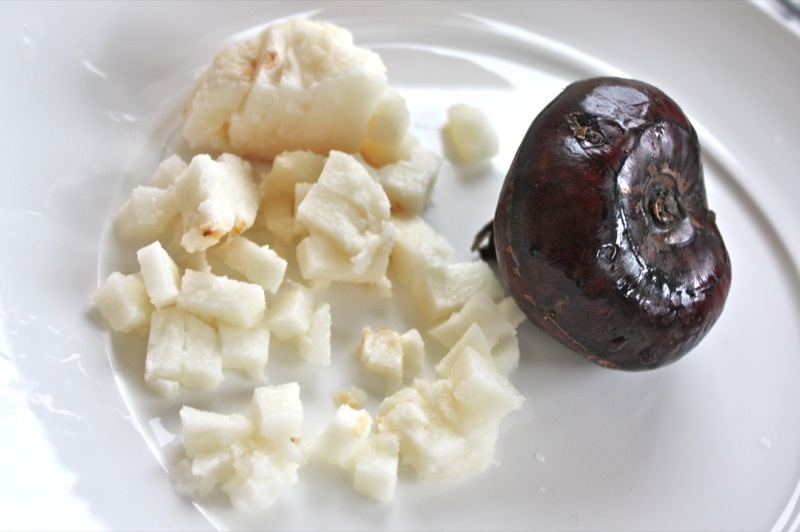 It is also the season for Ming's wonderful Wonton Soup, though I am not sure one needs a season for that. Winter is definitely soup season. I am making the wontons this year with the addition of a few fresh water chestnuts. Not that the recipe needs any improvement. I just happen to love the crunch and fresh nutty flavour that fresh water chestnuts add. I found a gorgeous vacuum packed bag of them for 3 dollars at the market. They are not local, but they are in the markets only once a year while in season, and I must.
Four simple ingredients: frozen baby green peas, green onion, almonds and fresh water chestnuts. This is a salad where the texture partners with the flavour as the leading role. The texture is so unusual; it is the first burst on the palate. Cr-un-ch! Juicy, crunchy and dense, but not heavy. And then the burst of the nuttiness. The juicy nuttiness. Your guests will be guessing what is in it. What? They will not figure it out. The fresh water chestnuts make all of the difference. I think I have said that, but cannot stress it enough.
And the nuts? Well, they can sing in several voices: the plain toasted almond is a moody tenor. That is the almond added to the salad I made. The tamarind almond would kick it up a notch, the alto, altering the mood to a curios pitch. A smoky salty roasted almond would be the raspy bass, full of intrigue and curiosity and a barbeque or spicy almond would present this salad at full pitch and the soprano would best describe the height of this enjoyment. You pick.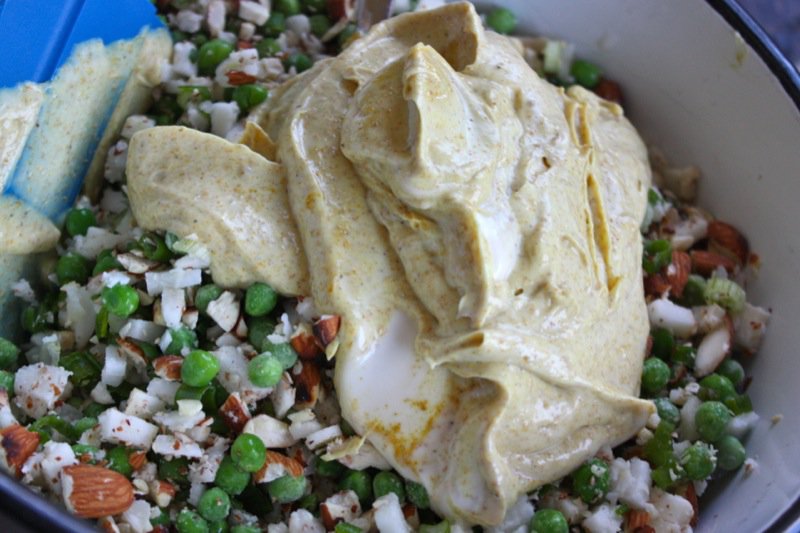 I love how the variance of one ingredient can completely change the landscape of this salad regarding the flavour. But the texture? It remains a complicated and novel juicy crunch. The peas must be frozen when making this salad, and at the very least, icy cold when served.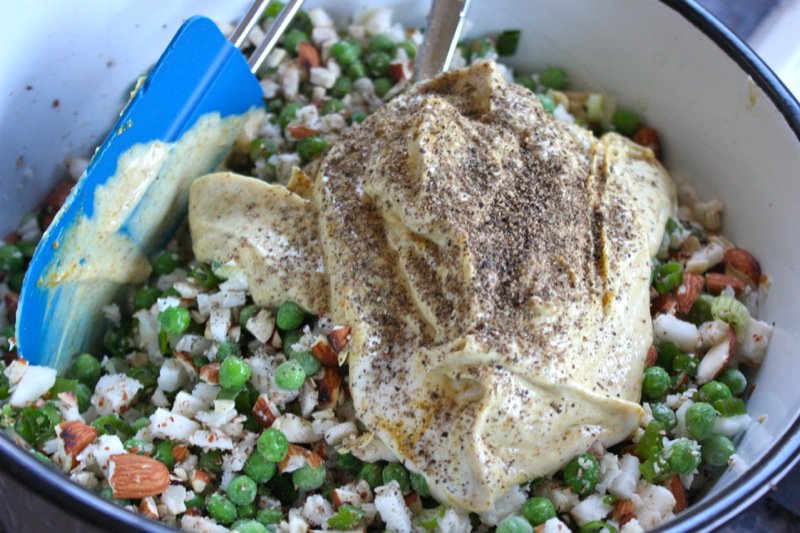 It is delicious, nutritious and economical.
I plan for it to be the perfect compliment to Ming's Wonton Soup with a little crunch added to those this time round, too. I will be prepared for our own quiet little Chinese New Year's celebration by placing this salad on a lettuce leaf to represent the fulfillment of wealth.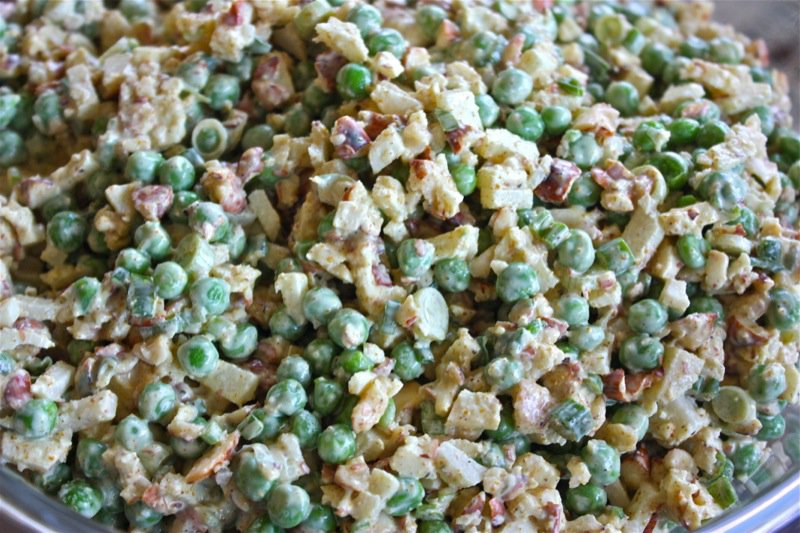 I don't like to miss any kind of party, and when I get to make Chinese food or work with Asian ingredients, I am usually timid, yet always inspired!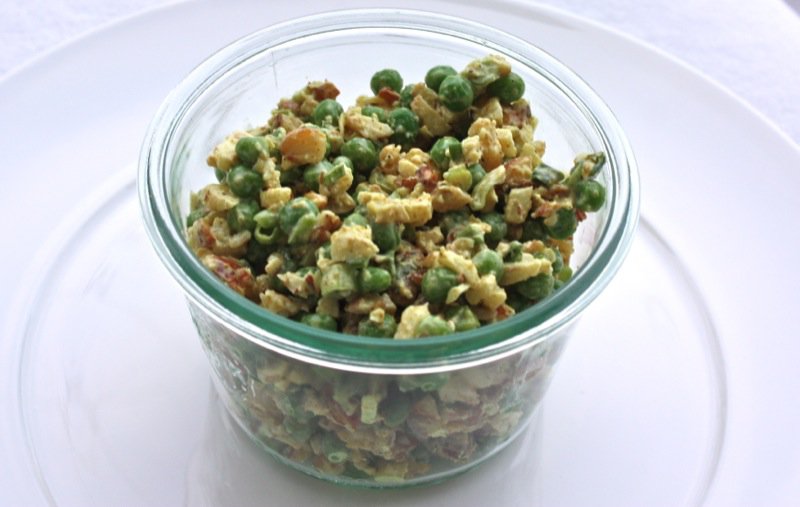 Fresh Water Chestnut Salad with Green Peas and Almonds
Ingredients:
16-ounces

frozen

petite peas
6 ounces Smokehouse almonds, chopped
1/2 cup green onions, thinly sliced
8 ounces fresh water chestnuts, peeled and finely chopped
2/3 cup mayonnaise
2 tsp yellow curry powder
Salt and freshly ground pepper to taste
Instructions:
Combine the frozen peas, sliced green onions, chopped almonds, and finely chopped water chestnuts in a medium bowl
Mix mayonnaise and curry powder in a separate bowl
Gently fold the mayonnaise mixture into peas; season to taste
Note: Fresh Water Chestnuts are key in this salad; canned water chestnuts will completely change the flavour. Add the dressing and the almonds just before serving.