With the not-so traditional addition of Thyme!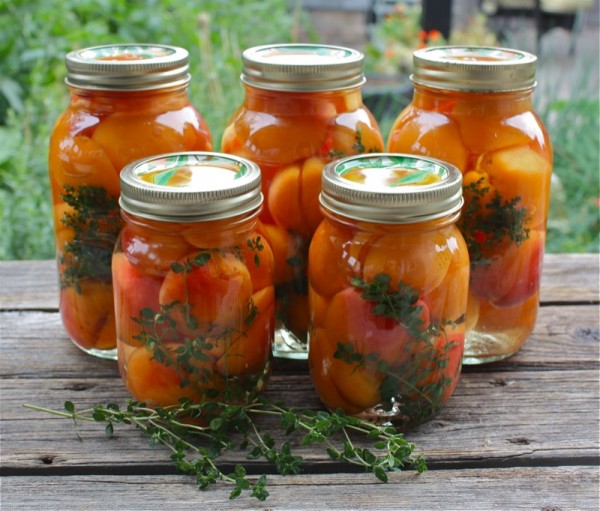 I have taken a real leap of faith here. Even now, I am asking myself, "Why didn't you just do one jar with thyme as a trial?" But, that is not how I tend to do things. It is all in. I believe they will be sensational. I hope I am right. Belief and Hope: is my use of these two holy grails blasphemous? Yikes.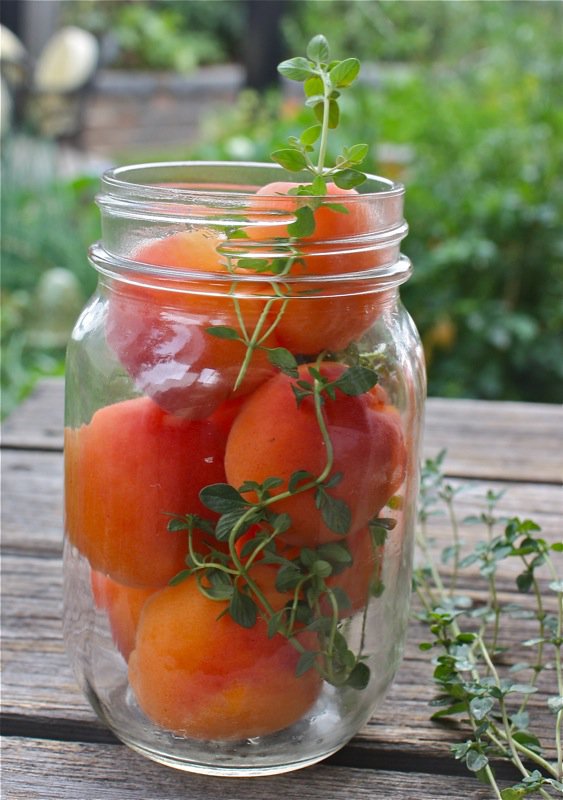 I made a light sugar syrup with a two to one ratio: two cups of water to one cup of sugar. I steeped some thyme in it with some apricots for a trial. It was deadly yummy. So, I forged ahead: Belief and Hope – based upon some semblance of factual evidence. We shall see. The jars are certainly beautiful enough.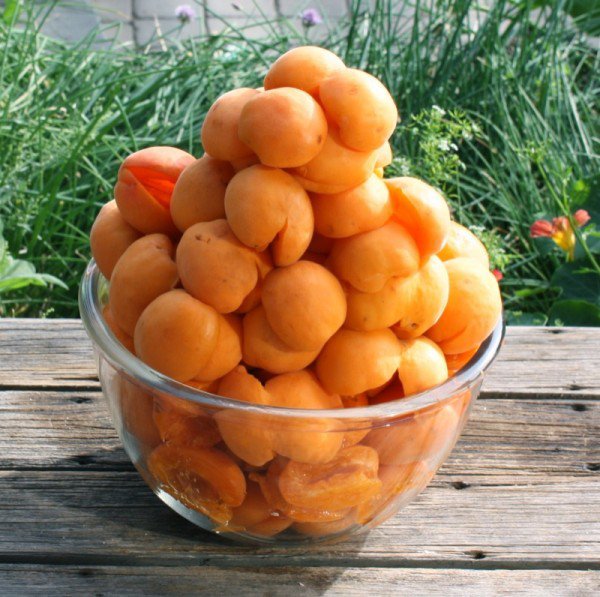 I bought the beautiful small rosy apricots from Patricia's at City Market for 26 dollars for a 30 pound case. The other two venues were selling them for thirty a case and both were the larger varietals. They are meatier and far less flavourful. Bigger is not always better! The smaller apricots are consistently much livelier in flavour and have a juicier texture.
I did preserve some without thyme.
But, not too many.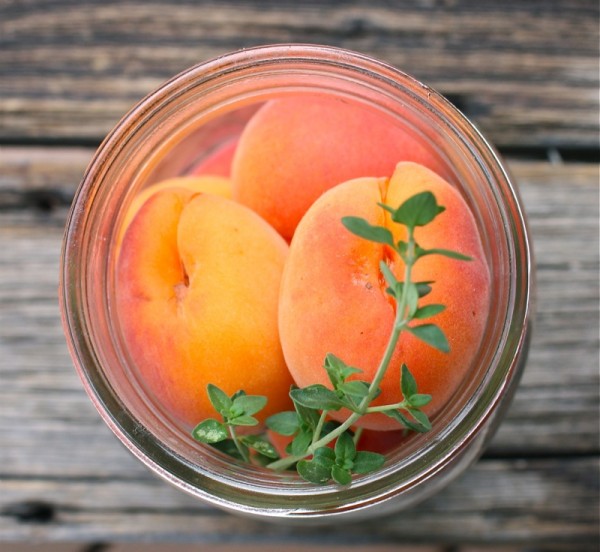 I made about twice this many. I plan to make a puffed pastry frangipan tart topped with these globules of summer golden love in the dead blue of winter. The thyme should really compliment the frangipan and the apricot. My fingers are crossed.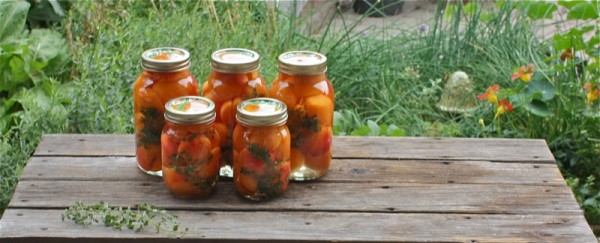 Preserving Apricots with Thyme in a Light Simple Syrup
Ingredients:
a case of apricots, carefully pitted so that the fruit remains whole
sterilized canning jars
sprigs of thyme
enough sugar syrup to fill all jars: two cups water to one cup sugar brought to a boil, then simmered until sugar is melted
Instructions:
Heat up water bath in canner while preparing the fruit
Place a sprig of lovely thyme into each jar and fill with apricots as snug as possible, without squishing them
Heat sugar syrup until hot
Boil lids with rubber on them for one minute
Pour sugar syrup into each jar leaving 1/2 inch at the top for breathing room; be sure rim is clean and top with lid
Screw on ring until just tight
Once all are done, ensure water bath is boiling; place jars into the canner and process at a nice simmer for 20 minutes per litre or 15 minutes per half pint
Store in a cool dark place for up to a year
Note: Preserve the fruit without the Thyme; it is too strong "over thyme" and is much better to add a few fresh sprigs to an open jar 24 hours before serving (This was my first time, and I discovered this the hard way. They were still delicious on tarts and in open faced pies with a marzipan layer beneath. They were off putting in a bowl, or over cake or ice cream.)