The quintessential prairie day….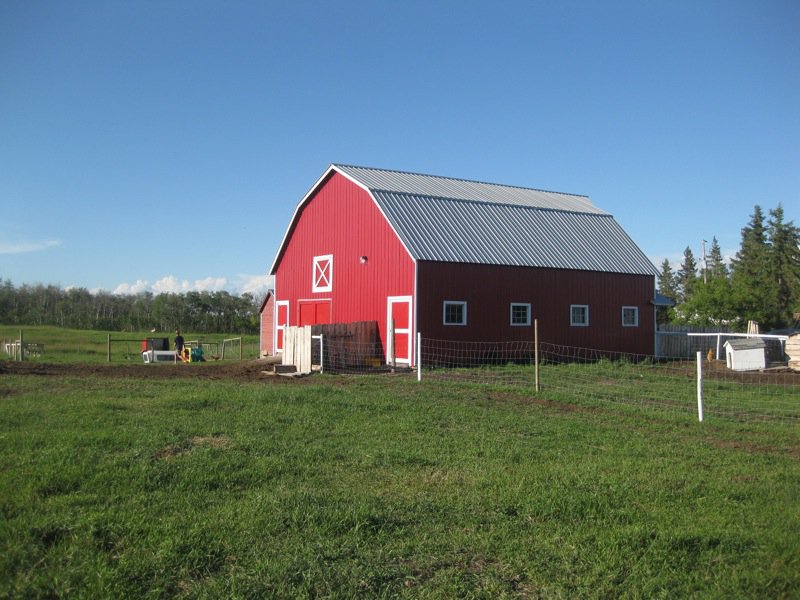 Anita and I were lucky to be in the first group to go to Chrystal and Owen's farm about an hour East of the city one beautiful summer day at the end of June. This trip was initiated by Linda through the River City Chickens Group on Facebook. You can also read more about it here. I am all about providing every opportunity, within very specific parameters, to provide for one's family within a city lot. If I had a huge yard, I would love to have a few chickens!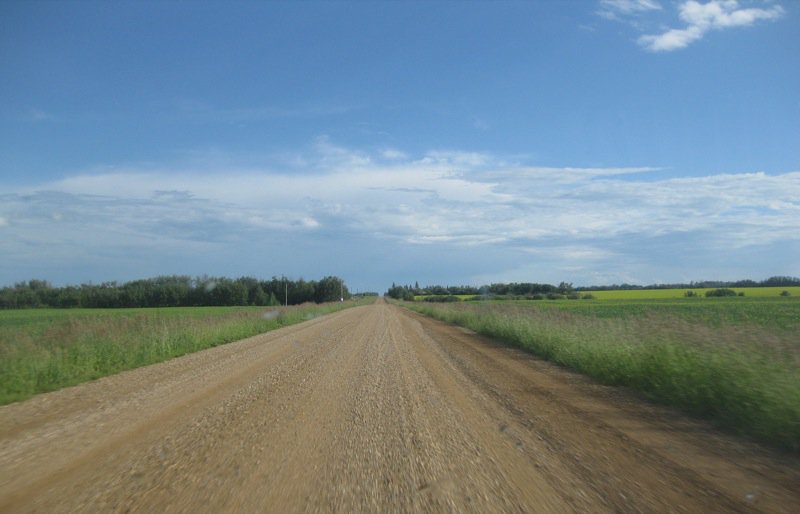 The drive was as it should be. Perfect. The gravel road had me excited. The expansive blue sky embracing the thriving crops as the sun radiated summer heat through my open sun roof almost had me press the eject button so I could run through the fields beside my own car. Alas, I am not fit enough, anymore! This is my Alberta. Just look at it!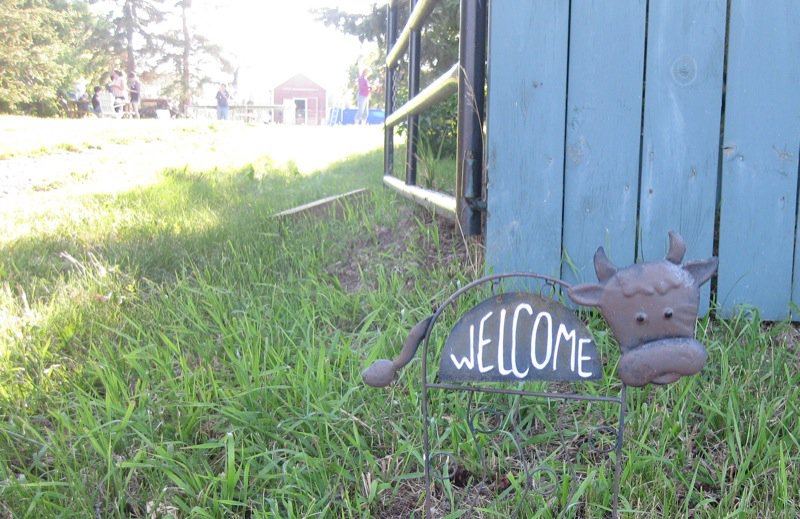 And, here we are!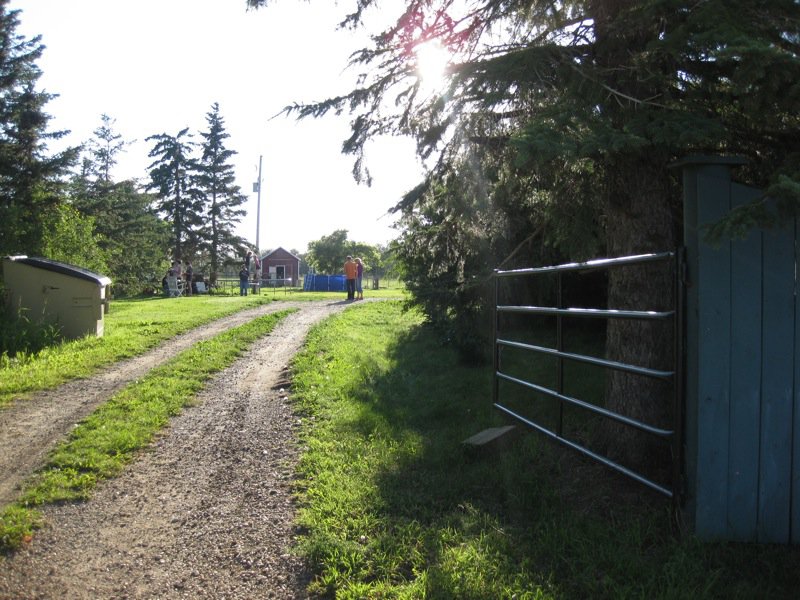 We were late, but not for lack of leaving early enough. With the summer road construction, from downtown on this day, it took us one entire hour to just get out of the city. We had planned to be the first there. Now, we were the last. We missed the welcome and brief presentation and explanation about the River City Chicken initiative and the introduction to our hosts. With a smile, a nod, and a quick apology, we stuck our name tags to our shirts and eagerly listened to the introduction of the chicken coop which was already underway.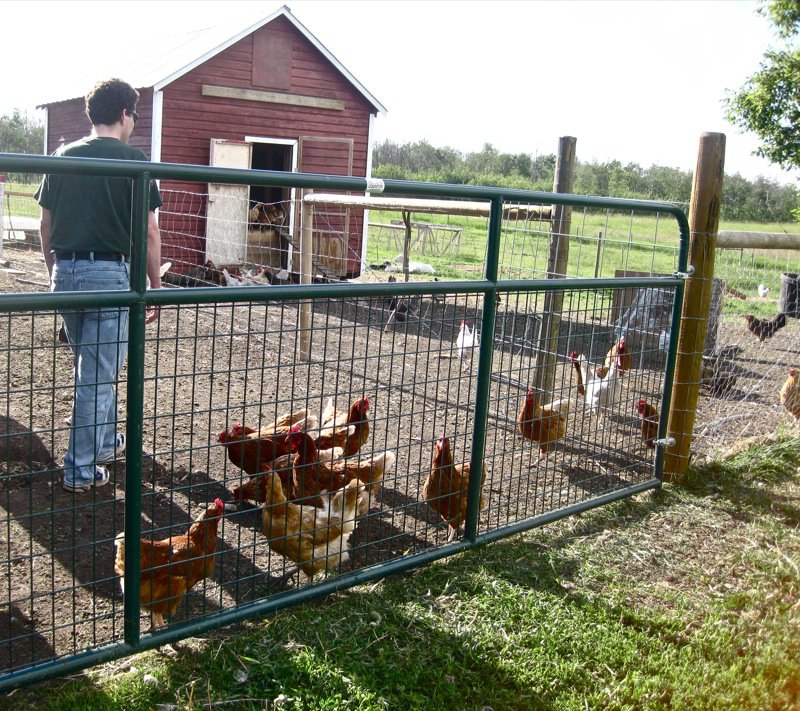 I hadn't realized how much I missed the farm. It had been too long since I had laid a foot on one. Far too long. I am a city slicker, through and through. There is absolutely no doubt about that these days. But, my parents were both raised on the farm and I had grandparents to visit in the country as a child. It was paradise. Chasing the chickens (and being quite afraid of them) suddenly rushed back. The expansive imaginative playground of my youth does not exist for today's youth. But, Owen and Chrystal had a son, Adam, who participated in guiding our tour. He was clearly a learned farmer, though quite young.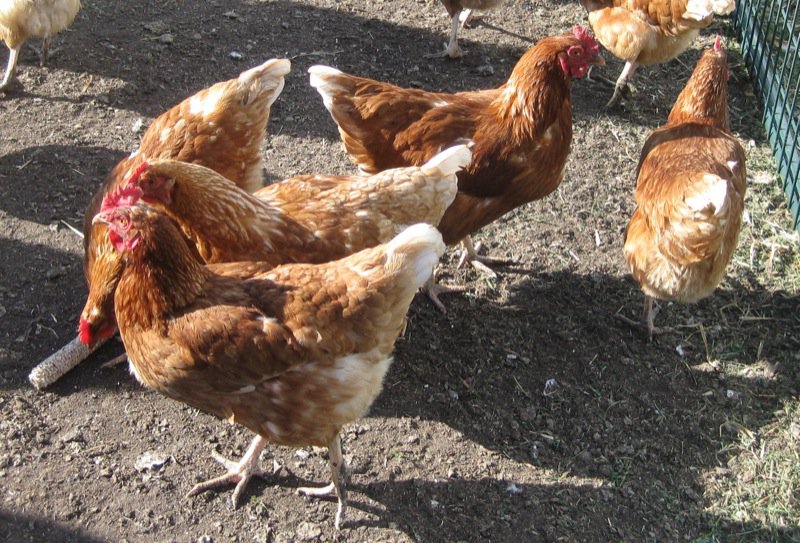 There were several kinds of Laying hens in the coop. I later sent an e-mail to Adam to remind me what they all were. He was the one with all of the information that day: The Brown Leghorns lay brown eggs; the White Leghorns lay white eggs; the Buff Orpingtons lay light brown eggs; the Buff Brahmas lay pinky coloured eggs and have hairy (well… feathery… feet!), the Americanas lay blue eggs. Those are the Martha Stewart eggs, and of course, my favourite! Although, Chrystal made it very clear that there is no difference whatsoever on the inside of the egg. "The colour of the shell determines the breed of the chicken; there is no flavour or nutritional difference between them!" You can generally tell what colour of egg the hen will lay by looking at the colour of their ear lobe. If it is brown, they will lay brown eggs, and so on. She sells her eggs and delivers once or twice a week into the city (but is currently not able to take on any new customers). Every dozen gets one blue egg. You can see the exact assortment in a photograph at the end of this post.
The family also just got some laying hen chicks that will begin to lay at the end of the summer, or early fall:Â Sussex and Red Rock.
The chickens are fed whole grains: barley, oats, wheat; they are also fed cracked corn, oyster shells, grit; fresh milk, kitchen scraps, and apple cider vinegar. They've really never kept track of how much they eat and drink, but Adam had said that they easily drink 4 litres of milk a day. They told us what the requirements for owning chickens in the city were within some cities that allow them: fresh water, warmth, cover, space, etc.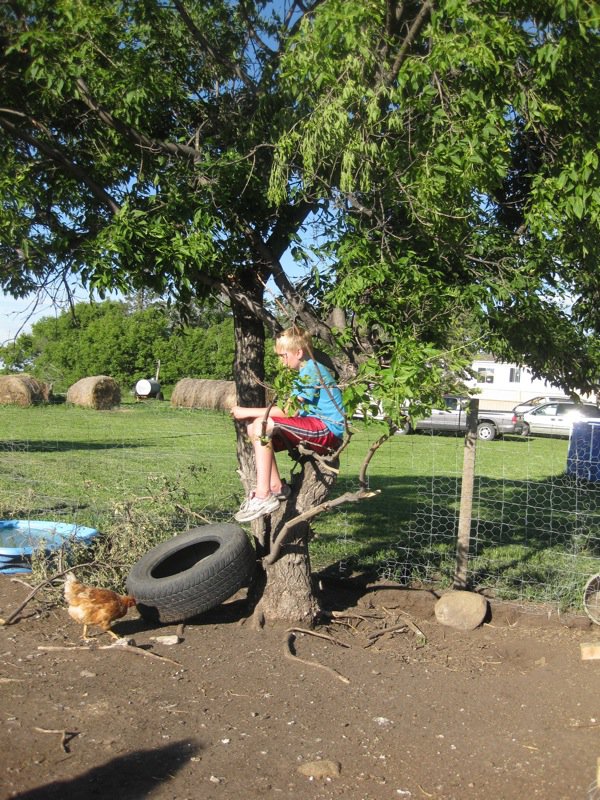 Above, Adam is nesting in one of the many quiet corners that can be found to dream in around this farm.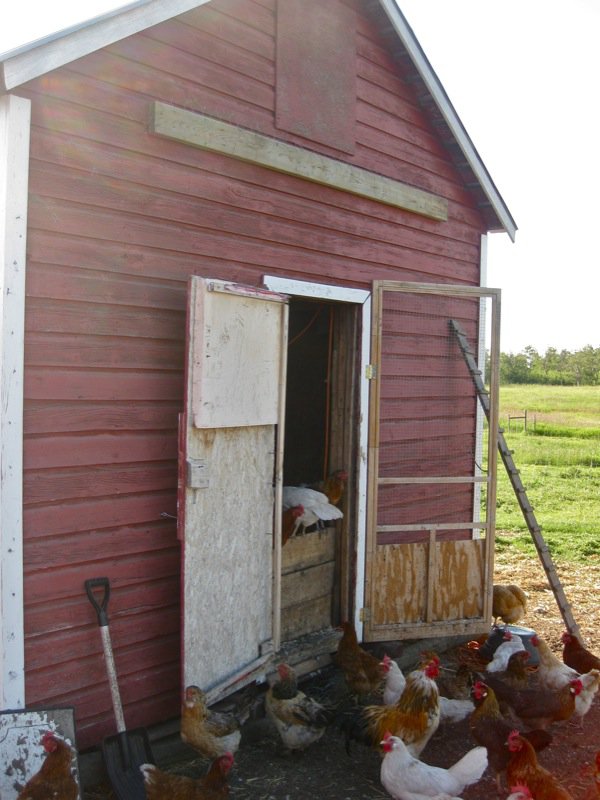 The chicken coop has the boards over the door to keep the dogs and other predators out of the coop. The ramp to the right leaning against the coop is usually propped on the boards over the doorway to make it easier for the chickens to move in and out of the coop. Now, these are free range chickens. There was so much space for these chickens to roam about and to eat from! The family cleans out the coop a good couple of times a year, and adds their compost to the waste from the coop that they pile behind it outside. They never get to use it for anything as the chickens eat it all!
Above, left, is a dirt bath that the chickens have dug to keep themselves cool in during the hot summer days. Above, right, is the inside of the coop with the feeder just at beak level!
Owen has the perches all through the coop. To the right, you can see the smaller perches for the younger chickens. He has power and light and some heat in the coop. Adam and his sister gather the eggs daily and sometimes find them in the most unlikely places!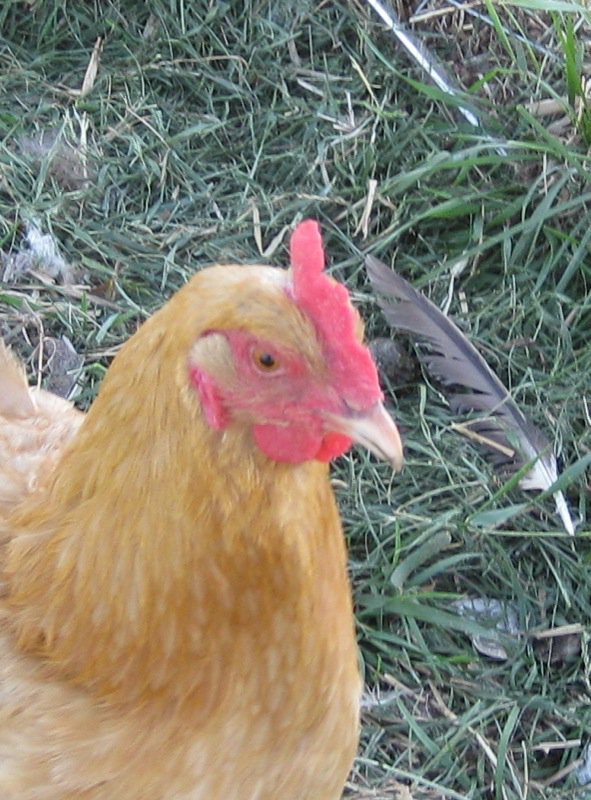 I came back for a quiet little visit on my own, later on the tour and there were a few curious hens, that is for sure!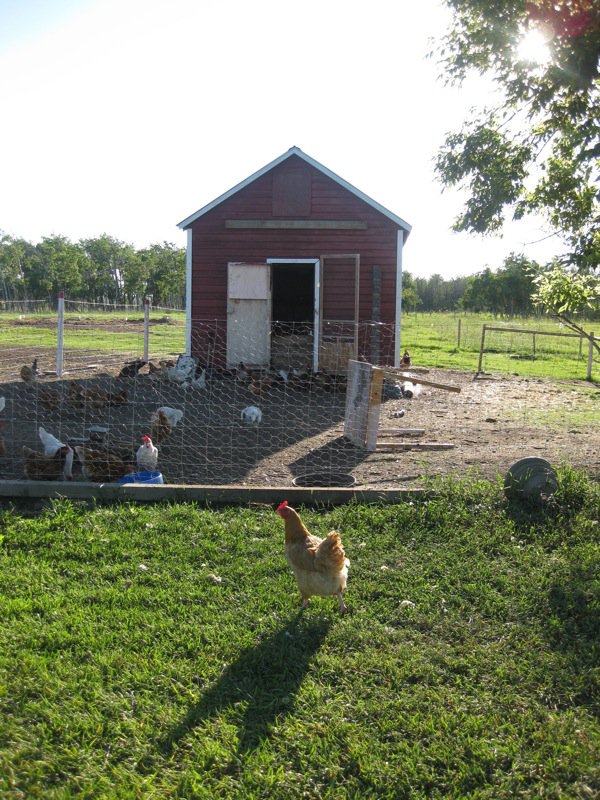 You can see they have a lot of room inside of the coop area, and outside of it, too. Below are the assortment of shell colours you should expect when getting eggs from Chrystal. Aren't they gorgeous?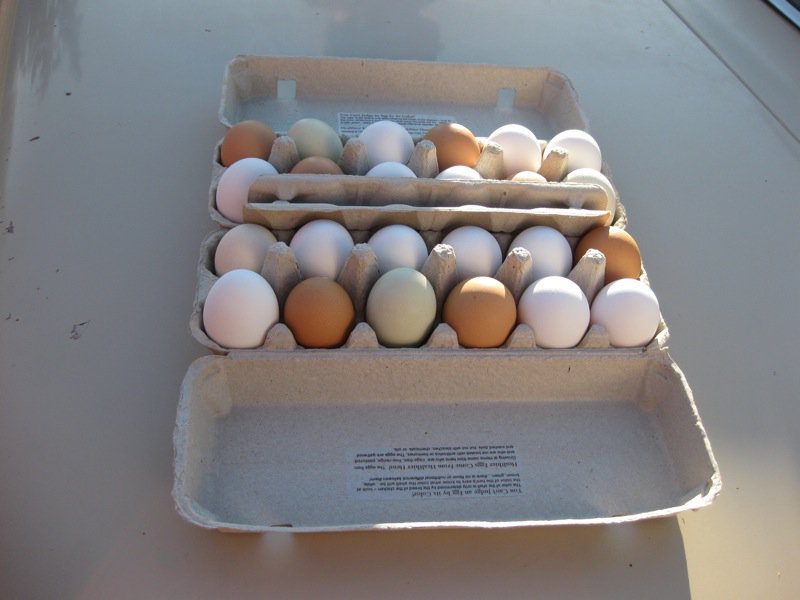 They have about 80 acres of land and Owen still needs to work in the city. Such is the life of today's farmer. There was nothing this family didn't have by way of animals. The baby goats were adorable.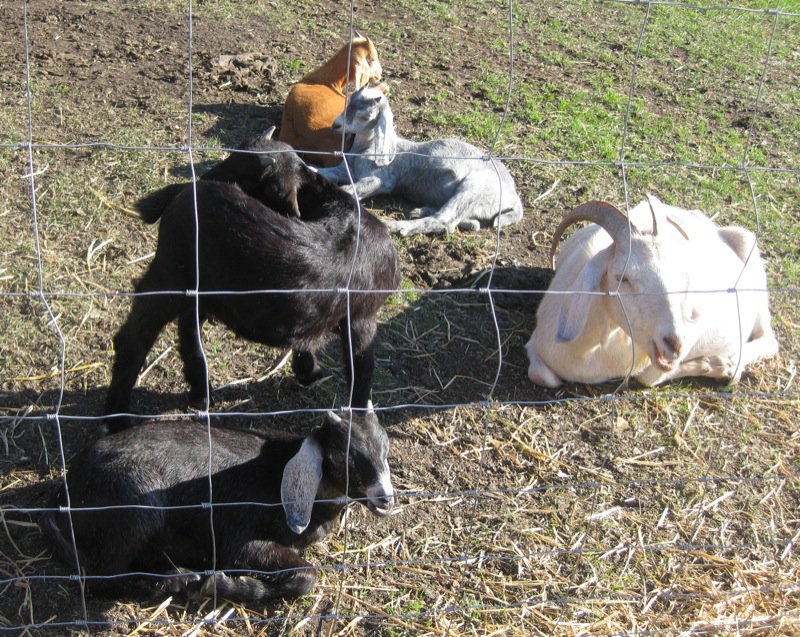 And the family dog was just about the happiest creature I have seen in a very long while.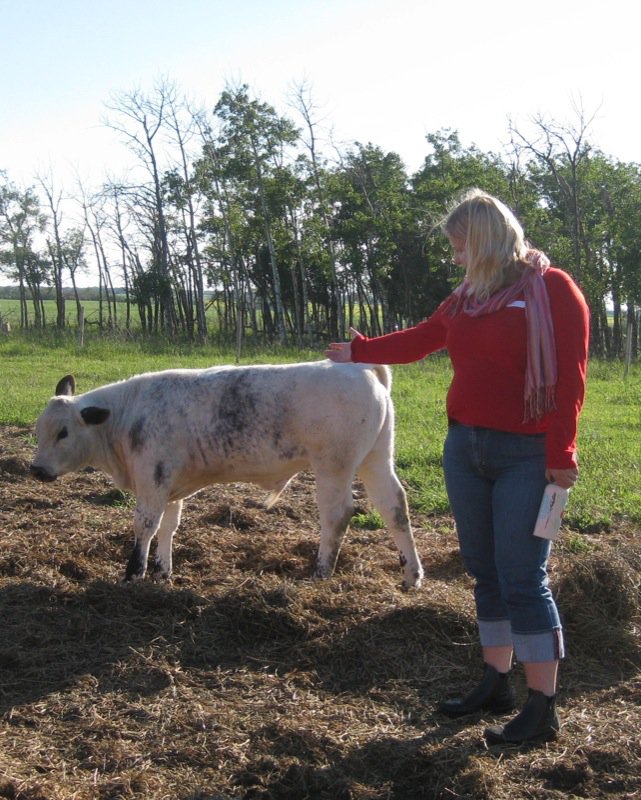 Anita's gentle touch got her close to many of the farm animals.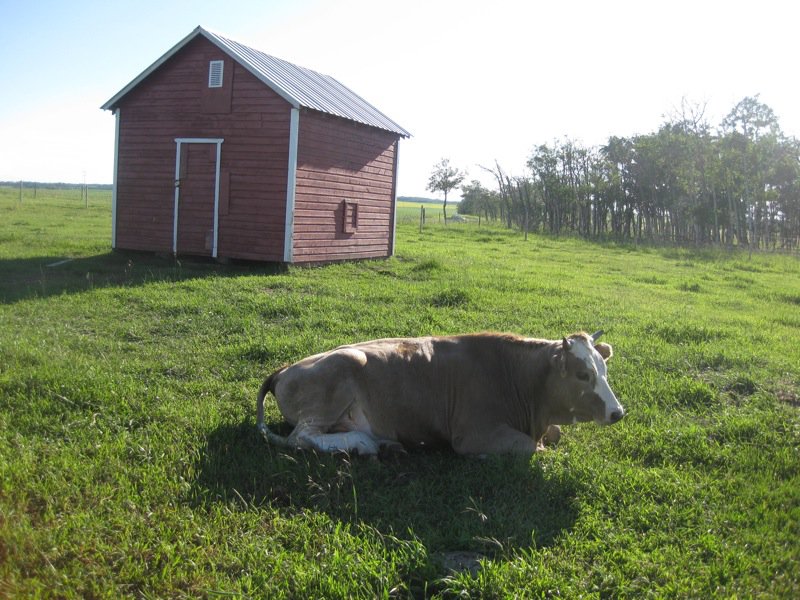 This is their Jersey cow. So friendly. All of the animals were clearly used to a lot of lovin'! Owen and Chrystal have their own eggs, milk and meat. They do raise chickens for meat as well. And, beef cattle as well as llamas.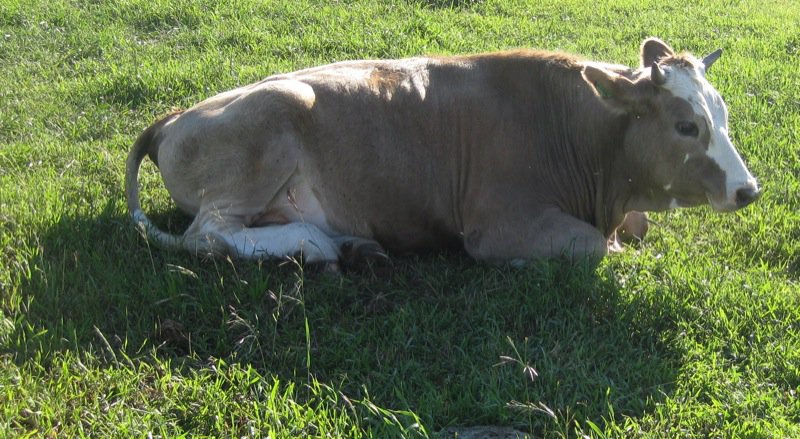 There is nothing like the farm babies. This little fellow was so curious. His mother wasn't able to feed him, but fortunately, another cow was able to and so it goes on the farm. The animals take care of one another.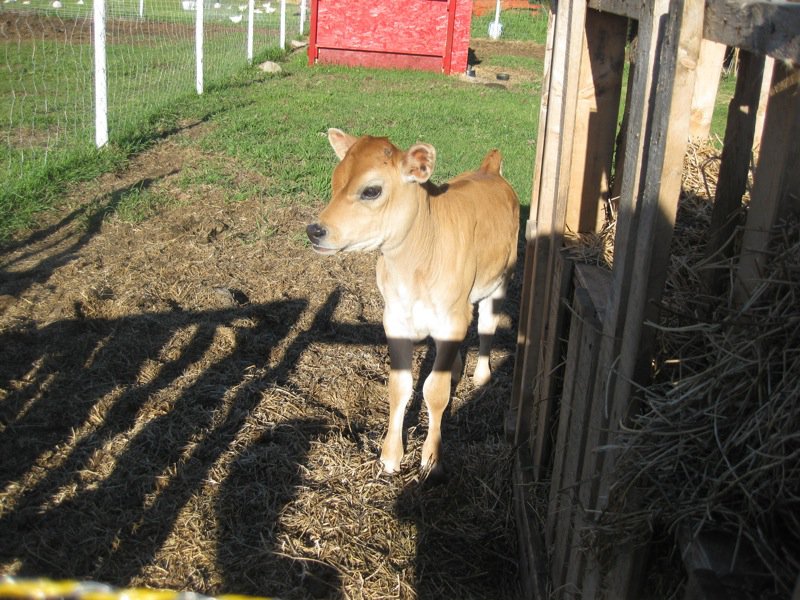 There were no complaints whatsoever when this cow got some good rubbing.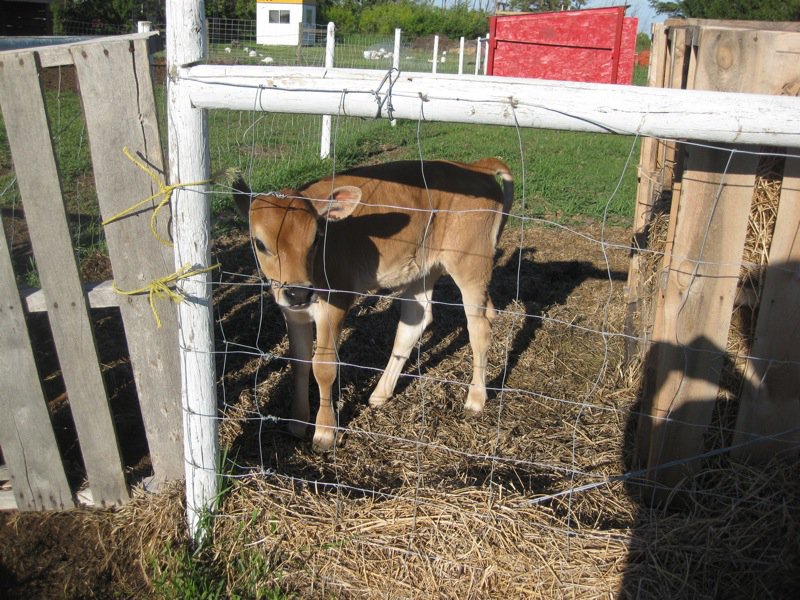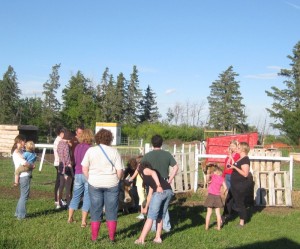 Anita snagged a baby goat who immediately thought she was mommy and began suckling her scarf!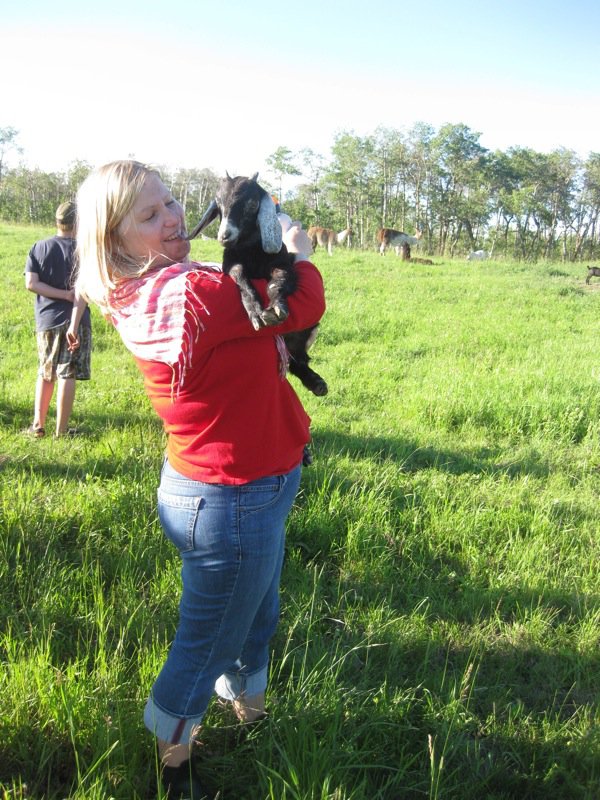 Anita wants to start a new group called River City Goats! I could just see a little ribbon on his head (or in his beard!).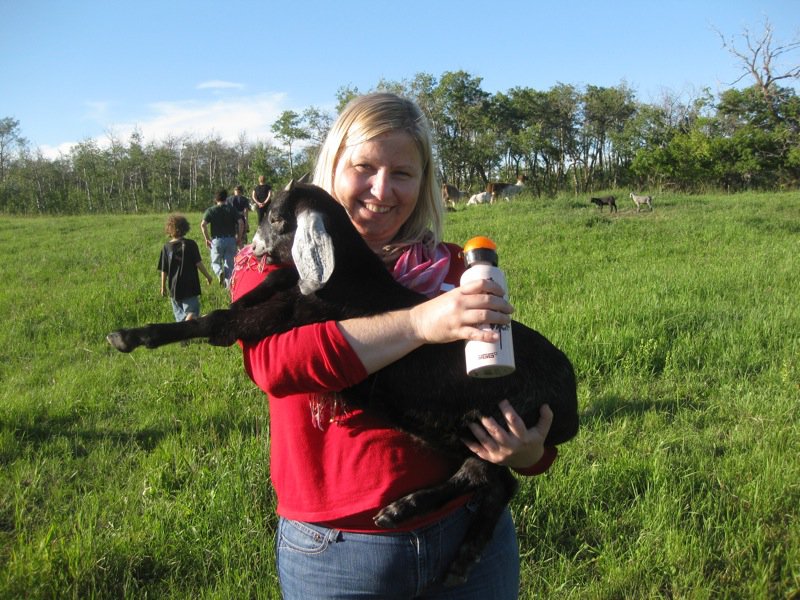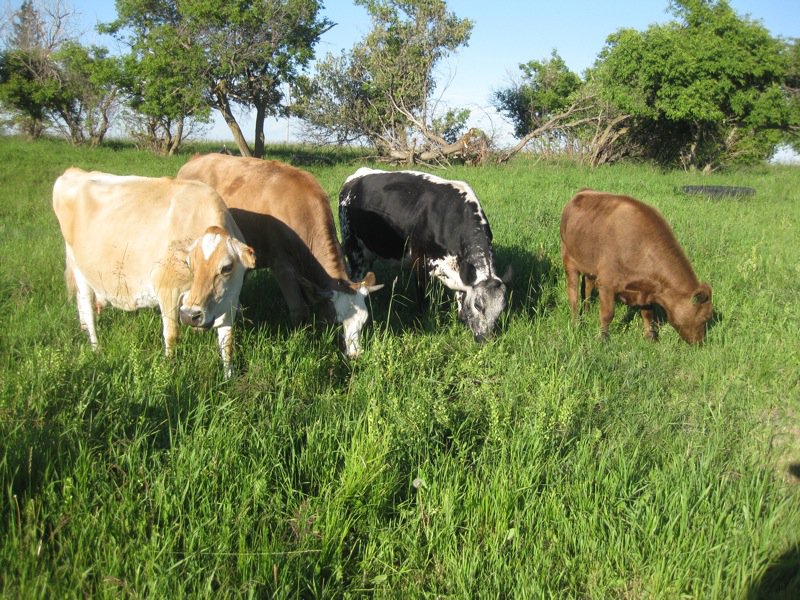 I had forgotten how noisy cows are when they graze. They thrust their heads into the grass and just yank out mouthfuls with their teeth faster than you can imagine possible.

The visitors are being statues so the llamas will come over and investigate. One almost did.
This is what I call a playground! I asked Adam, "Where do you go to school?" He looked at me like I was crazy and said with a grin (not at all rudely), "Where do you think?" I shrugged (thinking it was a serious question). "Well, HERE, of course! Where else is there? When you live all the way out here, how can you go to school?" I knew "by school bus" would be an answer, but I just smiled. "Ahhh. So you are home schooled?" And. of course, that was the answer. And, he had a lot of answers. This was definitely a farm boy who knew his business.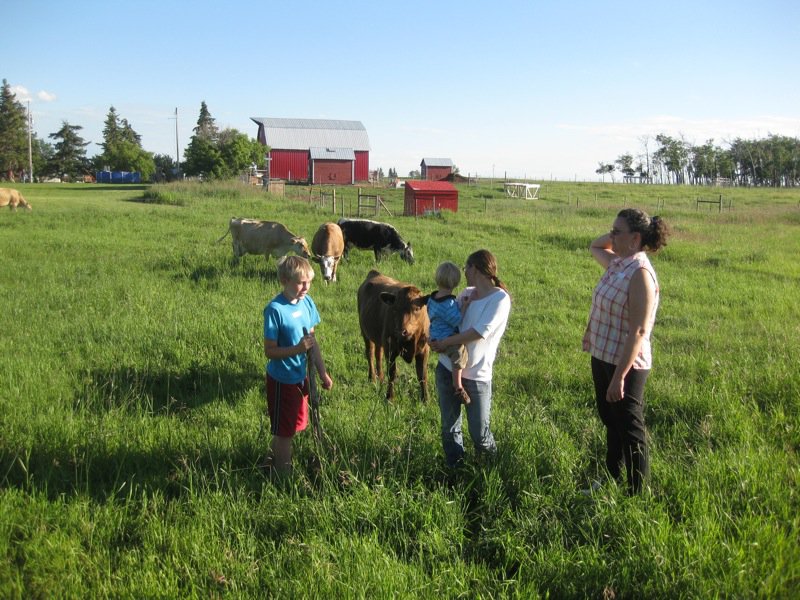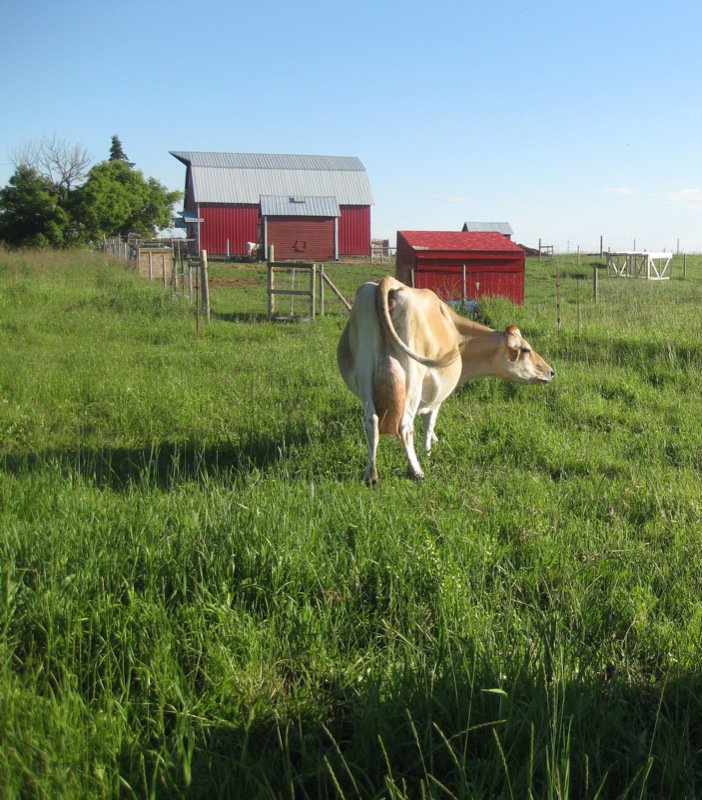 The space. The sweet grass. The sun. The quiet wrestling sounds walking through the grasses. And people in the distance. Far off. It has been so long. Nature is so nurturing. I was breathing better. I was standing taller. I was striding longer strides. I almost felt like a swirl or a twirl or a somersault was going to come out of me any minute.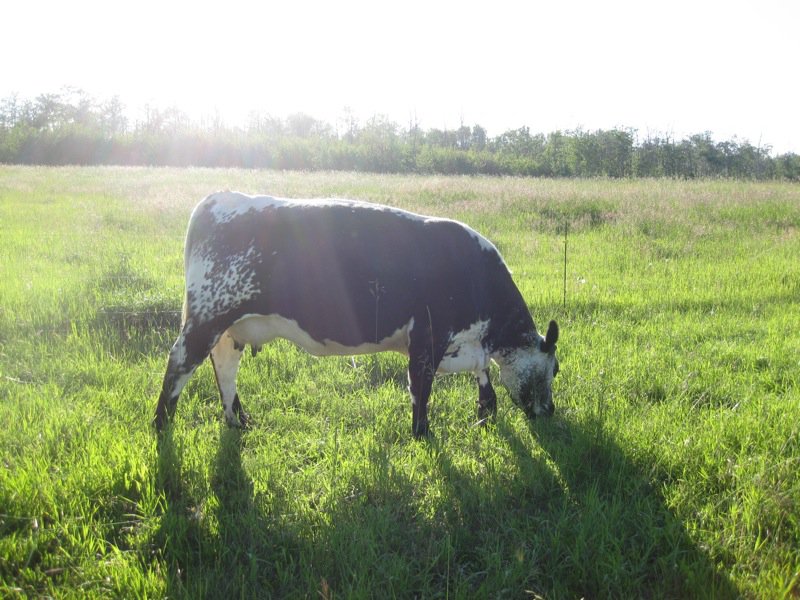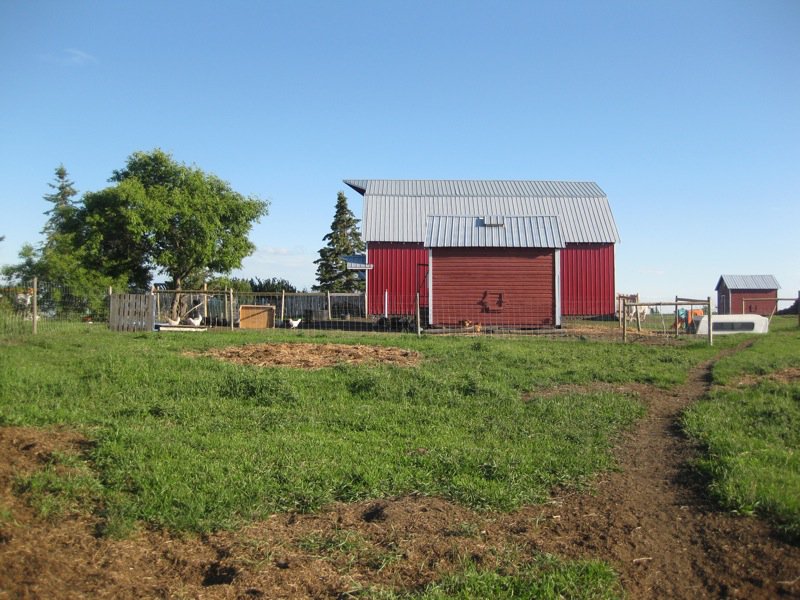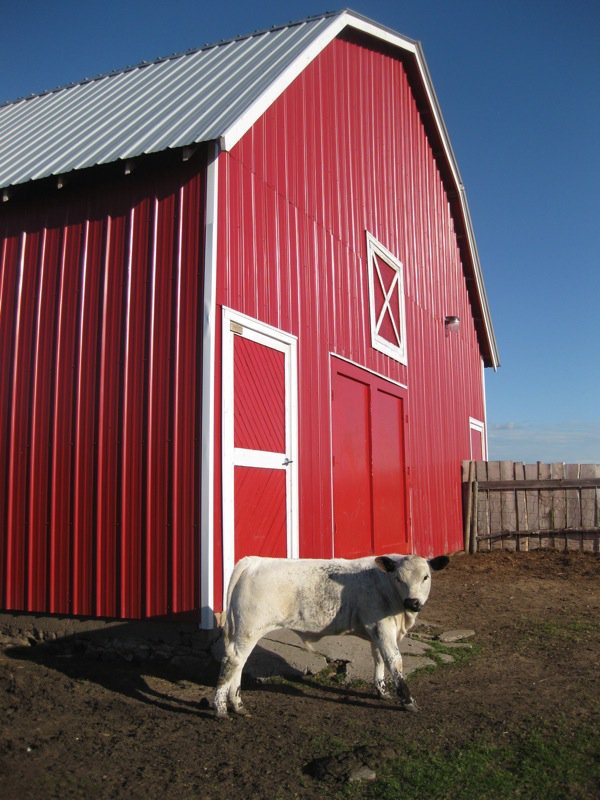 Hello, honey.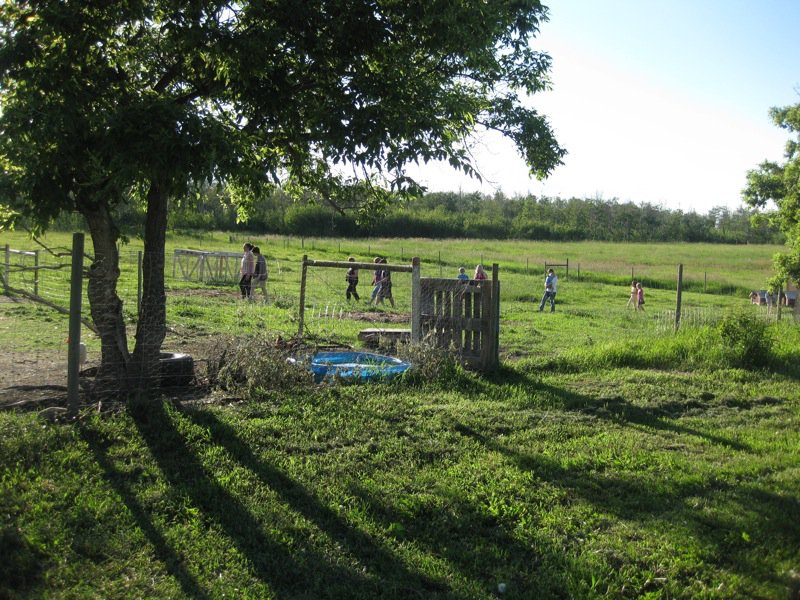 And these are the chickens being raised to eat. I would call these free range, too. Wouldn't you? Such a lovely life.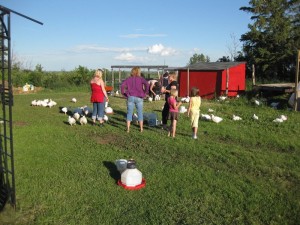 Anita bought some eggs. I wanted to, too, but we were leaving for Europe on the weekend.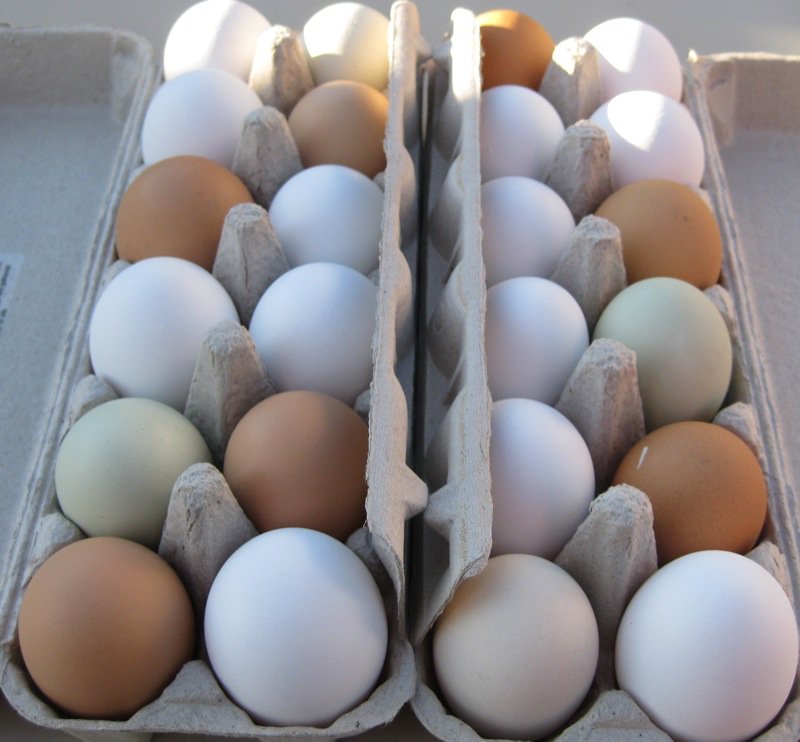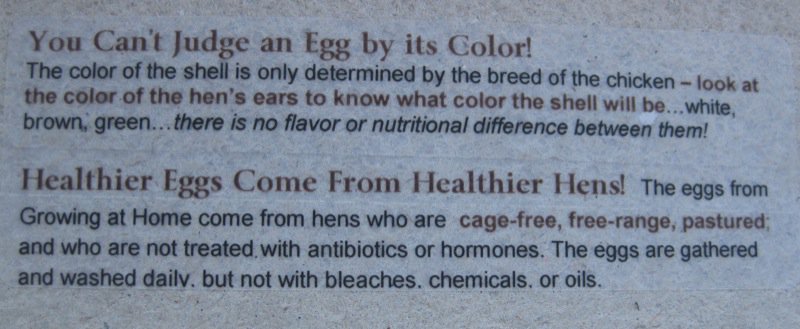 Chrystal and Owen don't have to meet any regulations to keep chickens or sell eggs, except that there is an 'uninspected' label on the egg carton. They decided to host the River City Chicken group because they really do enjoy sharing their beautiful farm with others, and it was a favour to Laura and Linda. They are currently far too busy to accommodate visitors en masse, and have asked that I not include their last name or contact information on this post. You can join the River City Chicken group on Facebook to get invitations to other similar opportunities and learning experiences.
After the tour, everyone stayed to refreshments. It was already 8 pm and I had to leave to get home to spend some time with Vanja. So, we missed the chatting part, but what a wide and wonderful blue sky day!