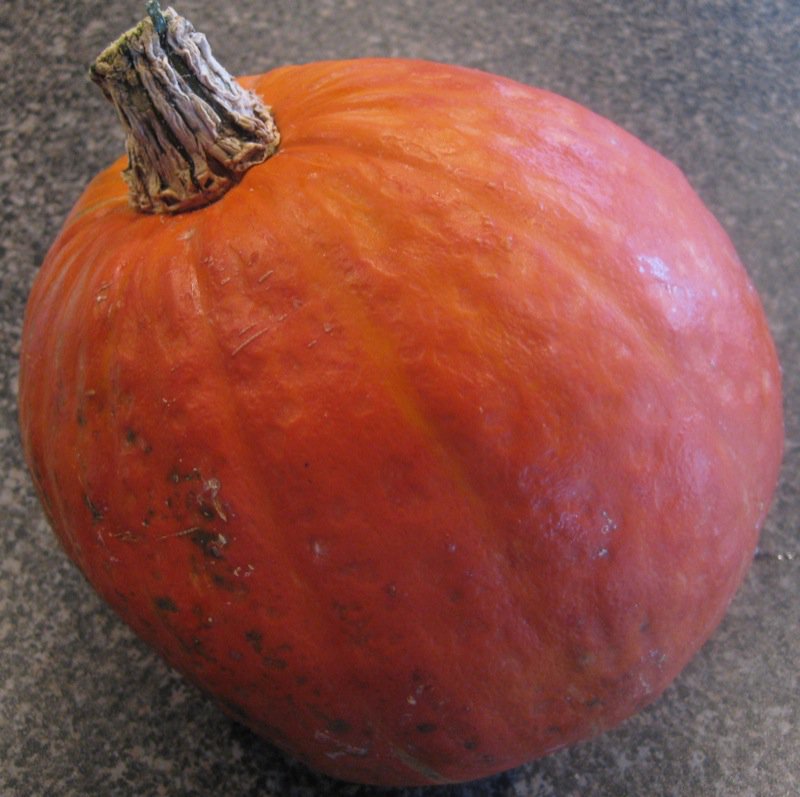 Thanksgiving always starts very early Saturday morning for me at the Market. This year it was the City Market downtown. (It is the last day they will be open until the Spring. I am very sad about that. But, I am Thankful I can go to Old Strathcona Farmer's Market in the cold weather. That's where I shop in the winter. ) I bought my Turkey (pre-ordered) at Greens Eggs and Ham. Good thing I pre-ordered long ago – and a small one! I was promised the smallest and it was 19.7 pounds. This year, that works. We are having a lot of company. If you don't pre-order, you get a really, really big turkey!
Interestingly, while I was there to pay for my turkey (which I had picked up much earlier in my car), a gal was shopping and in my own exuberant ( too often "over-the-top" manner) asked her if she needed any advice as Mary Ellen and Andrais were swamped… but, not really for that reason. Mainly because I just love so many of their products and was all too willing to tell her about their potatoes. She looked at me and said, "No, I'm fine. I read your blog, so I have a lot of advice, already." Kristin, if you are reading this, what I "should have said" was THANK YOU. Thank you so much for reading my posts. Thank you. Thank you. Honestly, I may not have looked stunned (or I may have, as I usually do) but I really was. That came as a surprise and I know I asked you your name and then if you have a blog or a site. I was fumbling and stumbling as I wanted to return the "favour": the courtesy. After I left, in my head fog, I realized I just needed to thank you. 🙂
Then, to all my favourite vendors to pick up beautiful produce and to say farewell for another season:
Greens Eggs & Ham: I did mention I bought my turkey there, but I did not mention that I bought almond potatoes there, as I always do, and whatever else they have that I need or want. I will see you soon. I am Thankful for your duck and duck fat and produce and turkey! Happy Thanksgiving to you!
Sundog Organics: Honestly, I cannot imagine the winter without their beautiful produce. But, that's what it is like living in four seasons. We need to preserve. And enjoy. And be Thankful for what we had when we had it. I am so Thankful for Sundog Organics and their very special produce, their special family and their labour of love. I do appreciate it. Happy Thanksgiving to you.
Smokey Valley Goat Cheese: Oh, my! Kevin and Pam were serving samples again this week as Kevin works on his "Save Smokey Valley Goat Cheese Project". Last week they were sold out by noon. Clearly, when people taste this product, they buy it. I bought a truckload today because it will freeze (some of it is almost as good out of the freezer) and I am not sure when I will get to see them again. They will be at City Hall Square next weekend for those of you who are able to go! I did take the CSA sheet Kevin handed me. I would definitely get The Good Food Box delivery over the winter (and their cheese will be in it) but they do not serve my neighbourhood! Anyway, today they had Banon which is a very special cheese one has to search for and can usually only find in the region it is made in the South of France. I was in Nimes one year, and in the market there (sensory overload)Â and the artisan cheesemaker whose family has been making it for generations had one for a friend as she was sold out, but she gave it to me when she heard I may never be back. I will never forget her, or the cheese. Holly said hers is young and it may need to age a week or three: it all depends upon one's palate. So, I bought two. One to eat young, and one to eat older. They had a very goaty blue cheese today that was also new. It is the goatiest of any of her cheeses. It is goatier than it is blue. I liked it. It was different than any cheese I have every had. Happy Thanksgiving to you. I am thankful for your cheeses! Read about our tasting, here.
Sylvan Star Cheese: I am also very Thankful for this fine artisan cheese maker. They will be at OSFM next week and every other week through the winter. That was good news! I am Thankful for your Grizzley and your Gouda and your butter. I was so glad to visit your farm so I could buy some of your butter. See if you can sell some of that at the market, too, please! Happy Thanksgiving to you!
Irving Farm Fresh: I am so Thankful for the Berkshire Boar and its tasty fat, and for Alan who is such a kind and wonderful farmer who has supplied me with the most amazing pork and pork fat throughout the years. Happy Thanksgiving to you and your family! See you at OSFM.
Riverbend Gardens: I am thankful for the red banana potatoes! They have a lot of other lovely produce, but I am hooked on these. See you at OSFM and Happy Thanksgiving to you and all of your workers and families.
And Happy Thanksgiving to MoNa and Lola Canola Honey and Edgar Farms (asparagus and pea shoots, oh yea!) and the Innisfail Growers Cooperative and Gwen and Group from Inspired Market Gardens (herbs and heirloom tomato plans in the spring) and Gull Valley Tomatoes (who are really smart and don't sell their tomatoes in the winter – because they don't grow then!) and for O Sol' Meato's and the Cheesiry's (Sorry, could not find a business link) fantastic artisan young Pecorino that is now selling at Paddy's Cheese. I am Thankful for each of you and your wonderful products and incredible skills. Thank you.
I am thankful for Maria Iacabelli and her crew at the market. They are so warm and helpful and friendly. Happy Thanksgiving to each of you, and your families.
I am thankful for farmers and milk and eggs and all things fresh and local and wholesome and good.
I am thankful for Farmer's Markets.
I am thankful for much more, but today is Saturday, and I am home from the market, and thankful.