Zucchini flowers are not available at our local Farmer's Markets as they are all over Europe…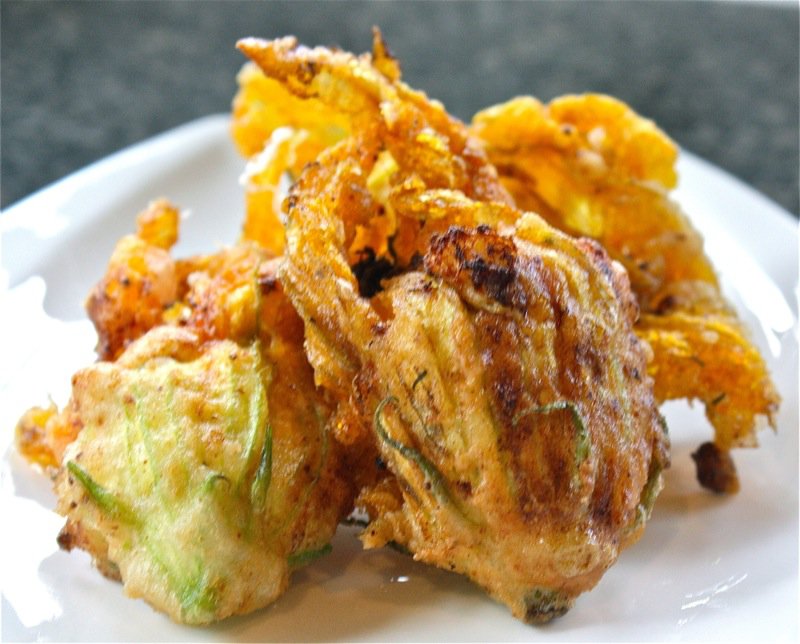 …so I decided to grow my own this year. I planted little nests of them everywhere. I tucked them under bushes, and trees, and flowers and in corners all over my garden in clusters of 3's and 5's. Before we left for our holidays, happy little zucchini leaves had reared their heads and were bobbing non-stop in the garden. I was pumped!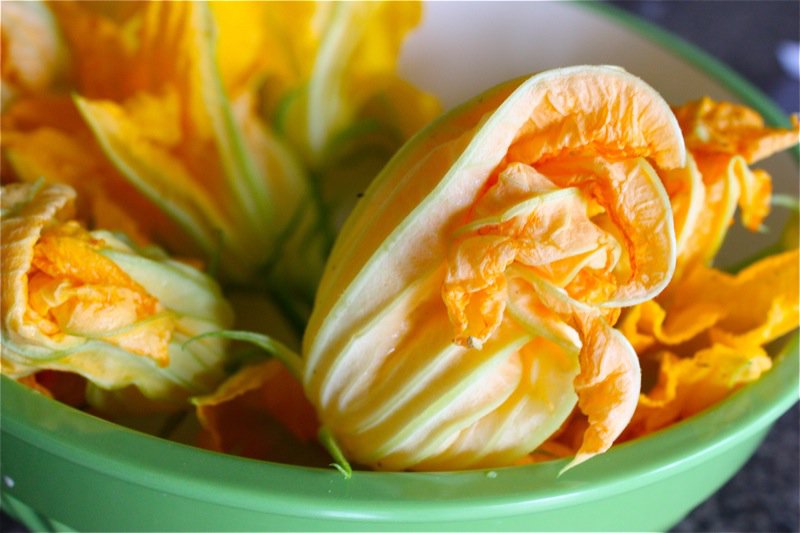 Aren't they gorgeous? We returned to a forest of leaves. Huge, massive zucchini plants invading the other civilized vegetables growing at a reasonable rate. These had grown faster than Jack's beanstalk and possessed leaves larger than most umbrellas! (I may be exaggerating a bit, here.) There was not a proliferation of flowers, but there were enough to find me tenderly stroking them and welcoming them into our garden! Then we hacked away the giant stalks and left the lower ones to feed the flowers. But, I could not contain myself. I harvested almost all that were ready that same day.
What to do with them? I have seen so many shows were they are stuffed with a ricotta concoction of some sort, so that is what I decided to do. I did google recipes, but all I found seemed to be similar: ricotta and eggs. So, I mixed up a mixture of ricotta with eggs, minced onion, and salt and pepper (above, right).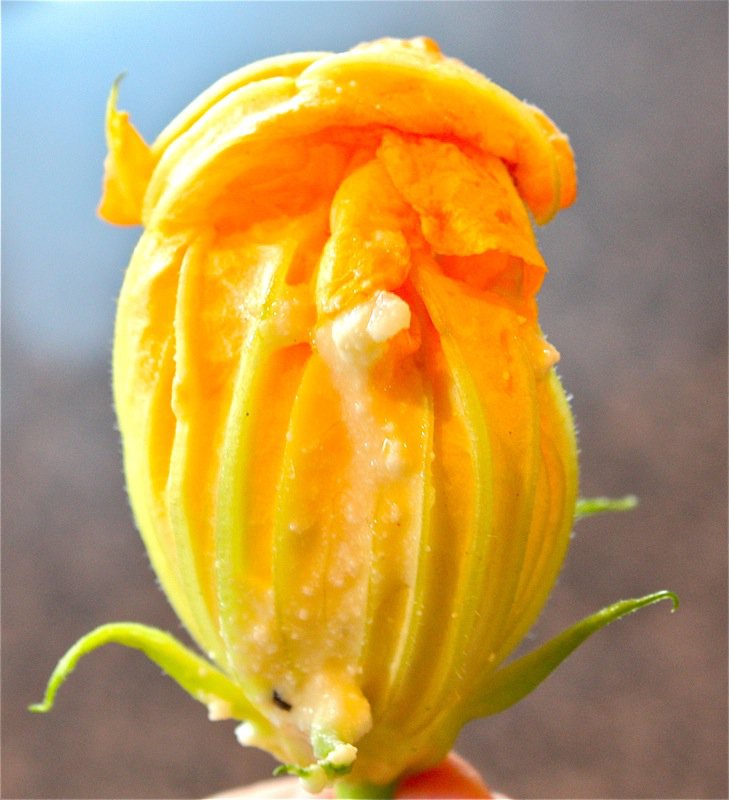 I had a couple of different kinds of flowers. The ones I liked best were shaped like a bubble and closed at the top (above). The others were wide open and stretched out to the sunshine (below, left). Both worked well. The ones that were closed on the top just needed a little gentle coaxing to open a little. I spooned the filling into all of the flowers and twisted the ends over the filling to hold it in. The above flower is already filled, and below, right has been dipped into a light batter before frying. I wanted you to see how runny it was.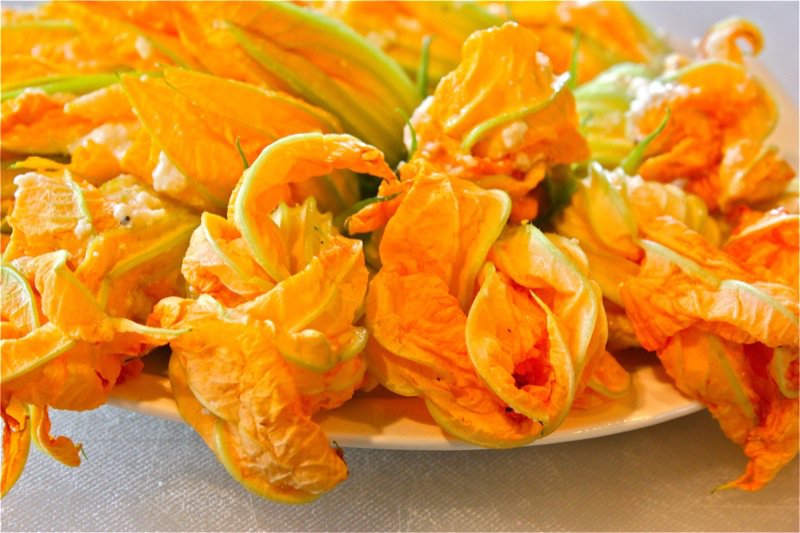 These are my harvested flowers before filling. You can see the different kinds.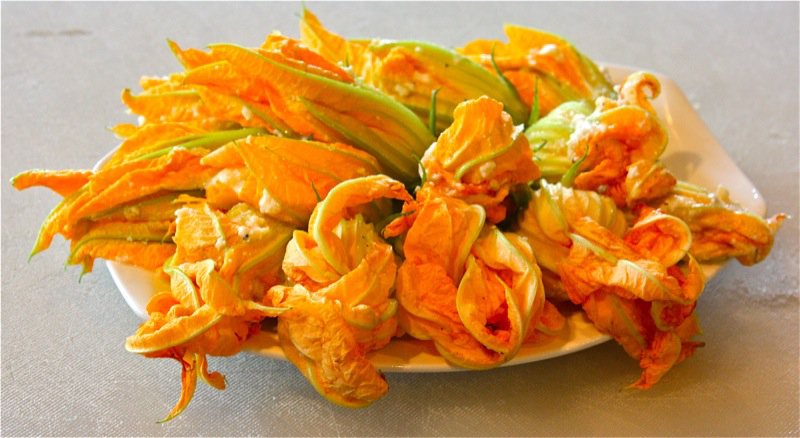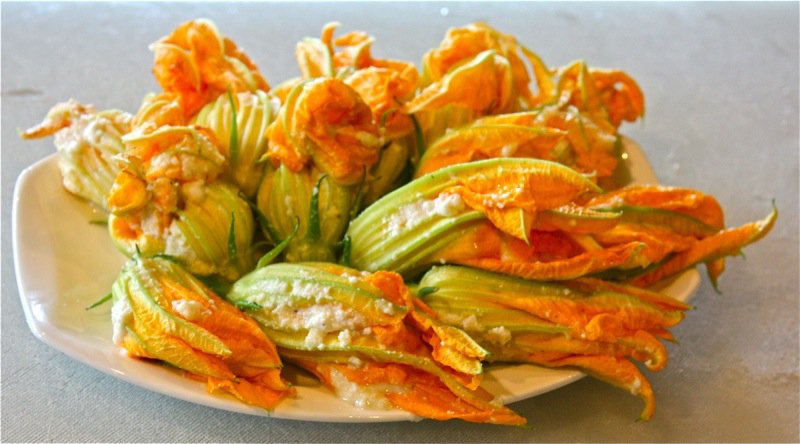 Above, all of the flowers are filled. I then dipped each in batter just before frying.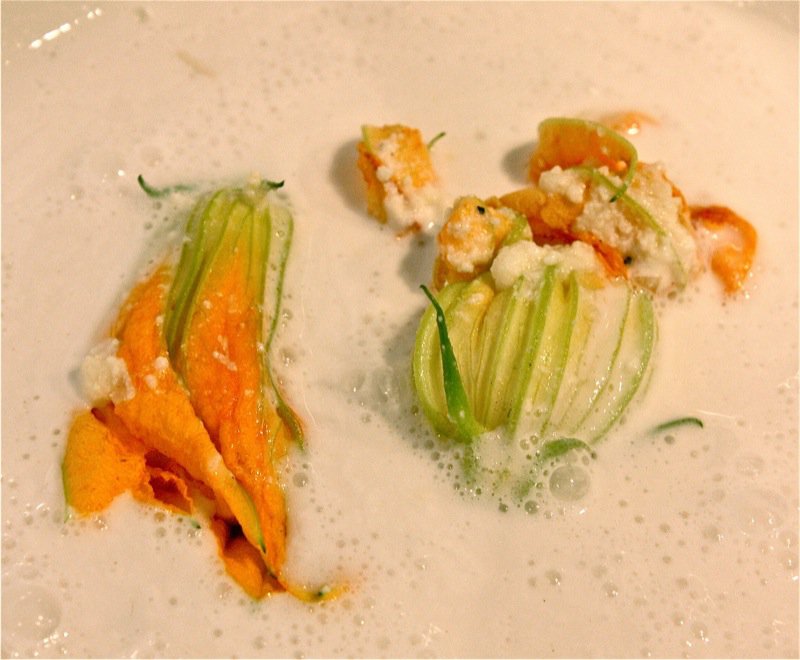 A few at a time is always best. I kept the heat at medium, and turned each to brown evenly. Each was fried two to three minutes, depending upon its size.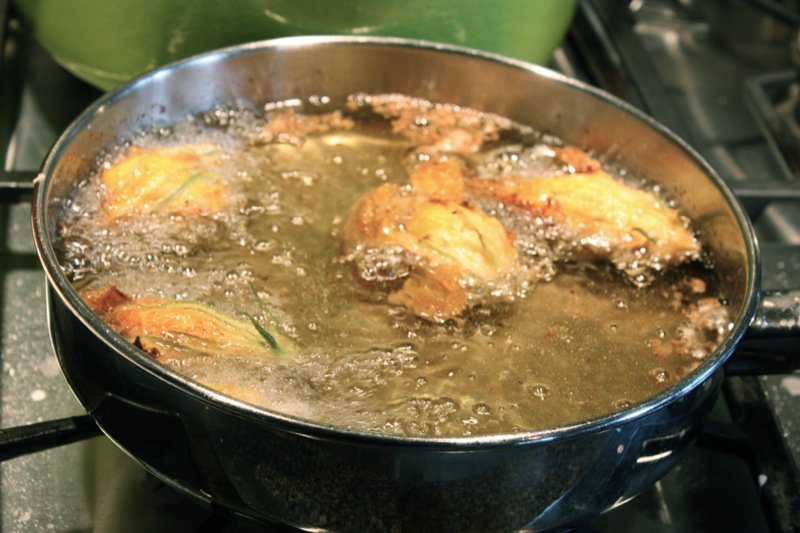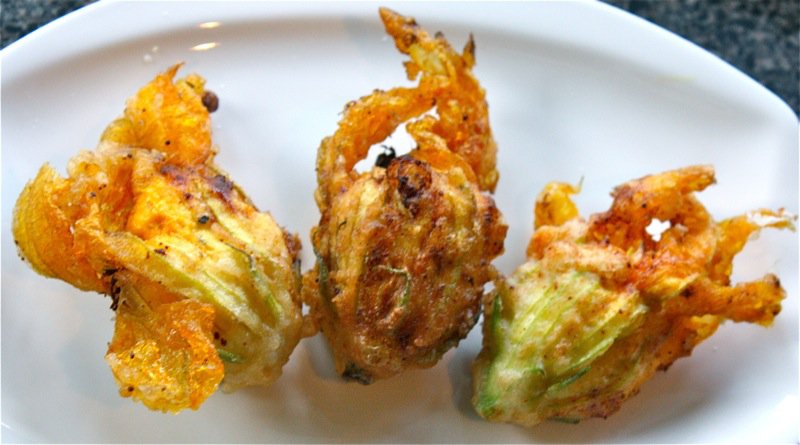 Can you hear me breaking into a rendition of "Hallelujah"? Oh, my gosh! They were so pretty.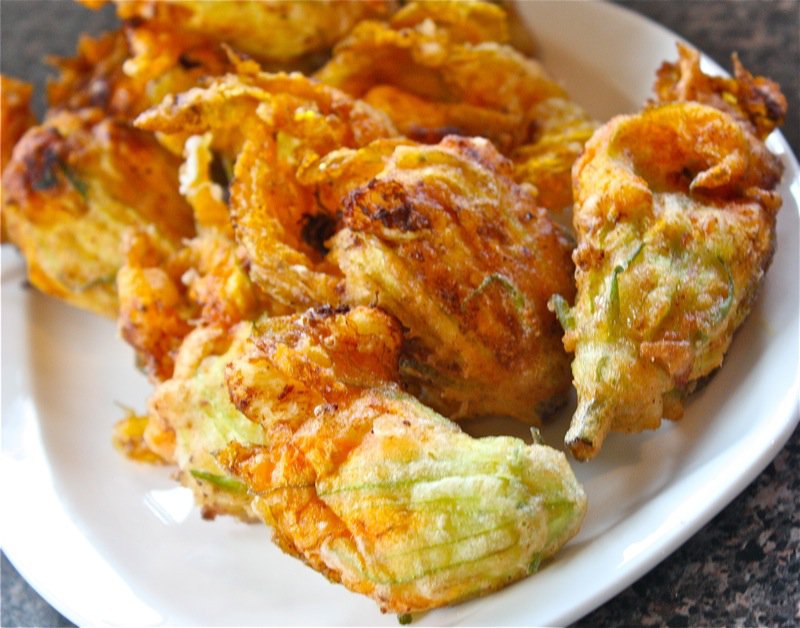 And how did they taste? The flower was crispy and perfectly cooked and delicately flavoured. It is more about the texture with these flowers. Delicious. The stuffing? Not so much. It was too spongy. I added too many eggs. I need to work at the development of a great stuffing for these. I will add, the ones that close at the top are often just fried and then seasoned. They are incredible this way, and I have done them like that once before a few years ago when I got some as a gift. But, I want to serve a substantial and flavourful bite… so the recipe that I haven't given you needs work. The idea doesn't. I still enjoyed them, and would love suggestions for really great stuffing recipes!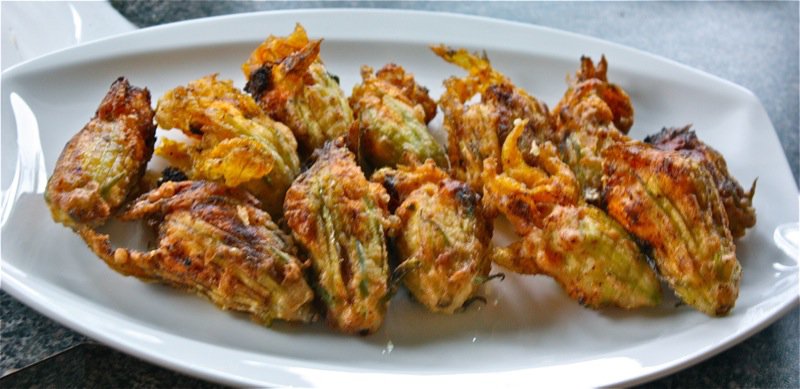 And will I grow them again? I am not sure. I planted so many and the space they take for the small harvest is not justifiable in my small garden. I really would love to, though!
Beavie? Beavie isn't allowed to eat deep fried food. It isn't good for him.