Mine, at least!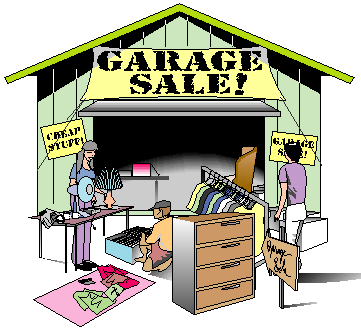 874 Proctor Wynd
Next Saturday, June 1
9 am to 4pm
Everything, INCLUDING the Kitchen Sink! (a nice one, too)
Yes, I have done a major clear out. We have refinished our kitchen and the last 10 years of once loved possessions have found their way to our garage. It is PACKED with some brand new great stuff and some really tacky funky junk.
Counter top bar stools, tables, kitchen stuff, decore, Christmas and Easter decorations and on and on. What you don't buy, the Salvation Army or Good Will is getting. Cannot stand to see any of it go to the landfill.
Coffee? Maybe. Hopefully, it will be too hot for that!
See you next Saturday!