Edgar Farms Asparagus with my own Homemade Gruyère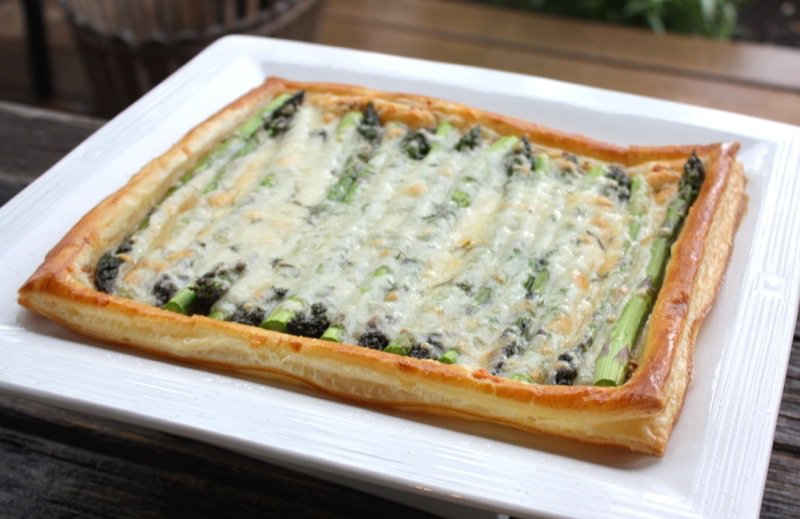 Asparagus and Gruyère are a classic pairing and a scintillating savory Spring indulgence.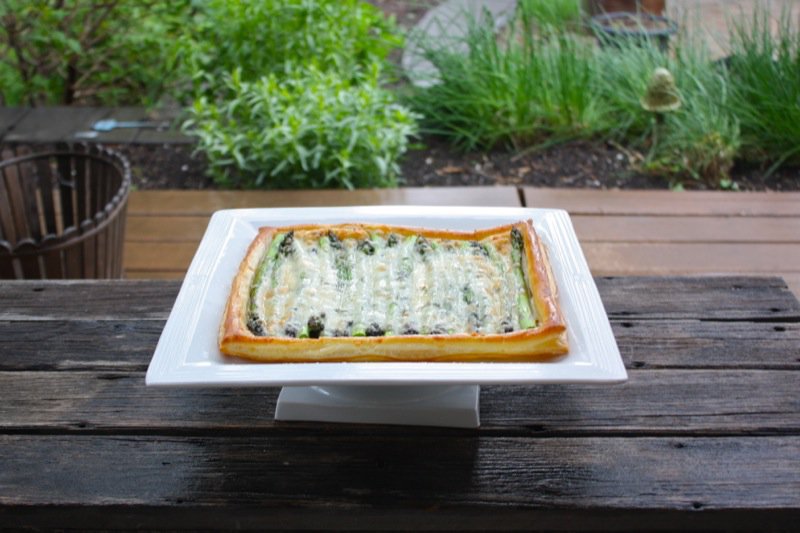 Rainy days are perfect for pastry.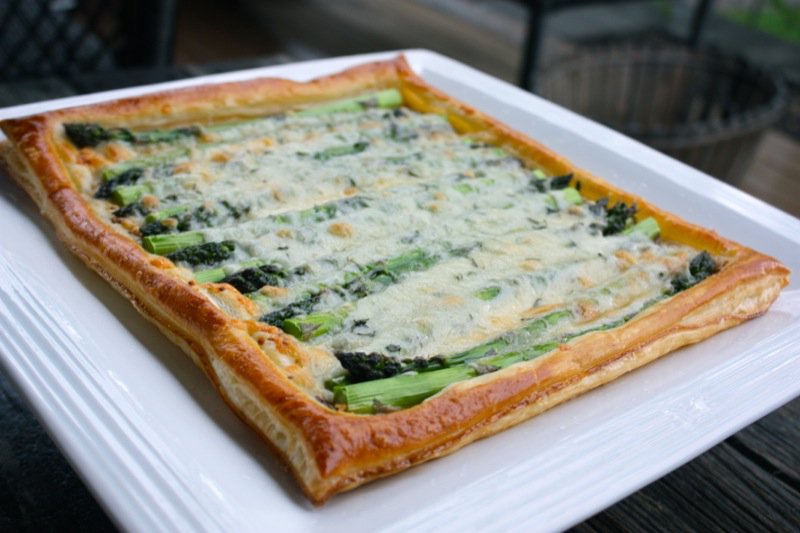 I usually never cook with the cheese I make. It is just too precious, but this asparagus called for only the best!
Cutting the boarder, not all the way through, but carefully with a very sharp knife is the best "trick" I have learned making puff pastry tarts; corners must meet.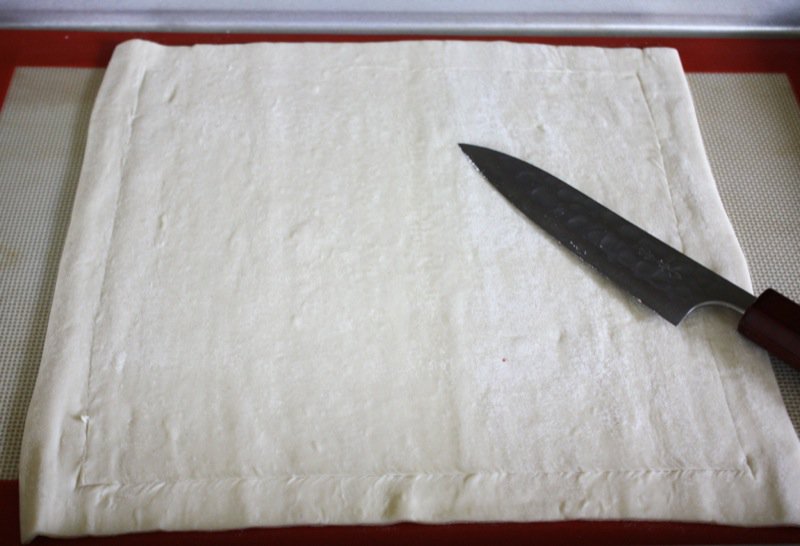 Making two, the spring form tart pan was the perfect second option for comparison.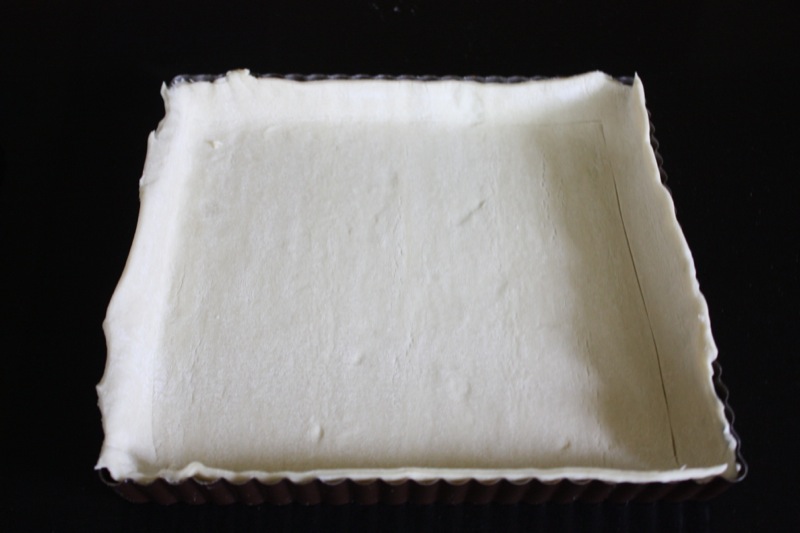 The classic recipe calls for Dijon mustard to be spread on the bottom… but, I live in Alberta and the Brassica Mustard company makes the best mustards in the province. They would rival any world class mustard, and the fact that I chose to use this one over Dijon speaks volumes about its savory flavor. The texture adds a brilliant titillating tidbit to each bite. It is flavourful: a little goes a long way.
Ensure there is none on the crust.
Again, very important to have nothing on the crust but the egg wash. Below, tart numero duo.
The old adage that "simple is best" is exemplified in this unforgettable culinary masterpiece: pastry, asparagus, mustard, cheese and thyme. Each ingredient must be the best possible and you can see how extraordinarily easy this is to make. The presentation almost emoted a fluidity in the French language I have yearned for… but not yet mastered.
It is gorgeous. It is effortless. It is a feast of flavour. It is a Spring tradition.
Asparagus and Gruyère Tart
Ingredients:
375g pack puff pastry (President's Choice brand is made with read butter)
1 bunch thin/medium asparagus (approximately 18 spears)
2 level teaspoons Dijon or 1 tablespoon of Grainy Brassica Mustard
150g Gruyère, grated (the medium Sylvan Star Gruyère is award winning and perfect if you don't make your own, or the Swiss award winning Emmi Kaltbach Le Gruyère, AOC if you live elsewhere)
A few sprigs fresh thyme
1 egg, beaten
Freshly ground black pepper
Instructions:
Preheat the oven to 400˚F
On a lightly floured surface, roll out the pastry to a rectangle measuring about 23cm x 35cm and place on a large, greased baking sheet
With a knife, lightly score a 2cm border around the edge of the pastry
Wash the asparagus, trimming off ends, leaving each spear about 18cm or 7 inches long
Carefully spread the mustard over the inner rectangle of the pastry, sprinkle the grated Gruyère, over it and arrange the trimmed asparagus spears evenly on top
Pull the leaves off the thyme and scatter over the tart
Brush the border of the tart with a little beaten egg, place in the oven and cook for 20-25 minutes until the asparagus spears are cooked through, the tart is golden and the cheese is bubbly
Remove the cooked tart from the oven and season with a little freshly ground black pepper; serve immediately