Spring in a Zone 3 Garden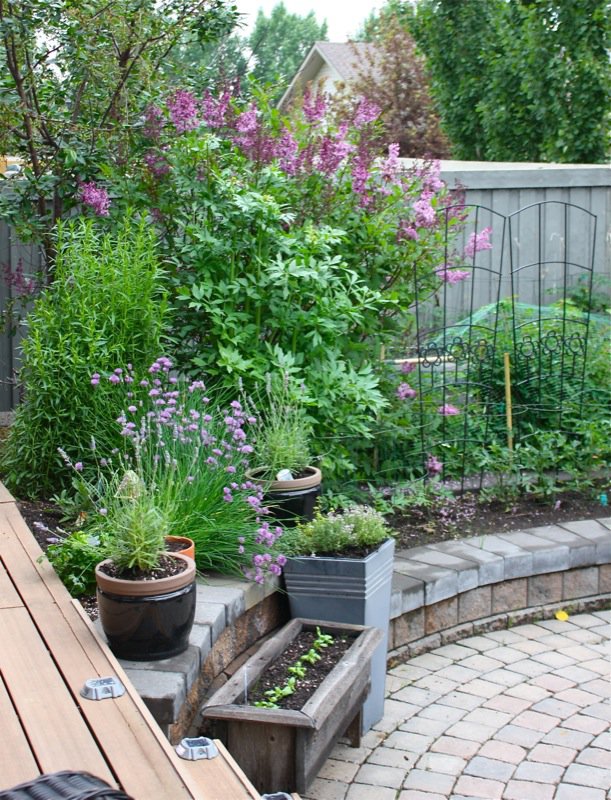 I awaken daily to this view from my open bedroom door: my purple Spring garden. This is the garden that awakens the Earth and holds promise of what is yet to come. The tender new growth and purple flowers bursting through the vibrant green foliage paint a canvas with my favourite colour combination.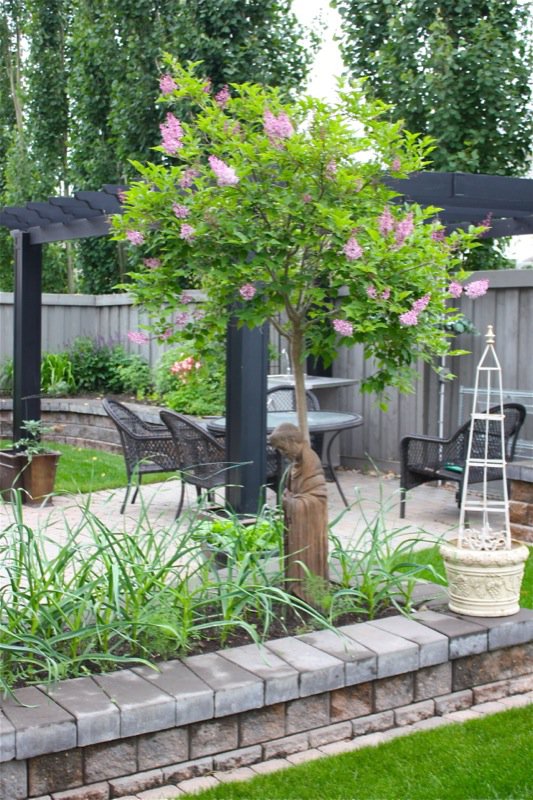 The garlic scapes (almost) at the feet of St. Francis flail in the early morning breeze while the self seeding lettuce thrives and is ready to harvest.
Everything is finally planted, but there has been so much rain, that the seeds have yet to be warmed by the sun for more than one day….
Rhubarb rebels the lack of sun by producing thin, spindly stalks while the alium, iris and salvia compete for attention in their quiet corner.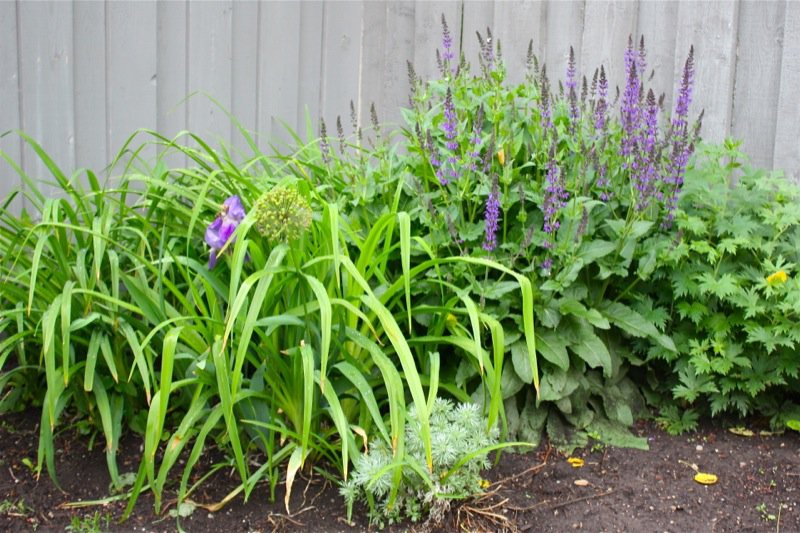 This blurry purple-blue honey berry (or haskap) is ready to harvest, but most are small, green and waiting for warmth.
Fragrant lilacs burst into blossom all in one day. This year, there will be lilac blossom jelly!
The back is all purple and green, and the front? Pink. I don't know why. It just happened.
My grandma's white peone is not in bloom yet. It was over 100 years old from her grandma. When it blooms, we cut the bushy perfumed blossoms and her fragrance fills the house. The rose bush is peppered with thousands of buds this year. The Earth will soon be covered in pink petals…. but not too soon.
And the promise of what is to come? Apples, cherries… raspberries, currants, saskatoons, and oh, so much more….
Honeysuckle blossoms… in thankful abundance this year, as I will be making Honeysuckle Sorbet… who knew?
The harvest begins in May and June with rhubarb, tarragon, lettuce, chives, lilacs, and haskaps… and continues throughout the entire season.I know what is yet to come. This post comparing my June garden to my July garden tells all.
But, the Purple Garden is my favourite.