Decadent, delicious, and effortless!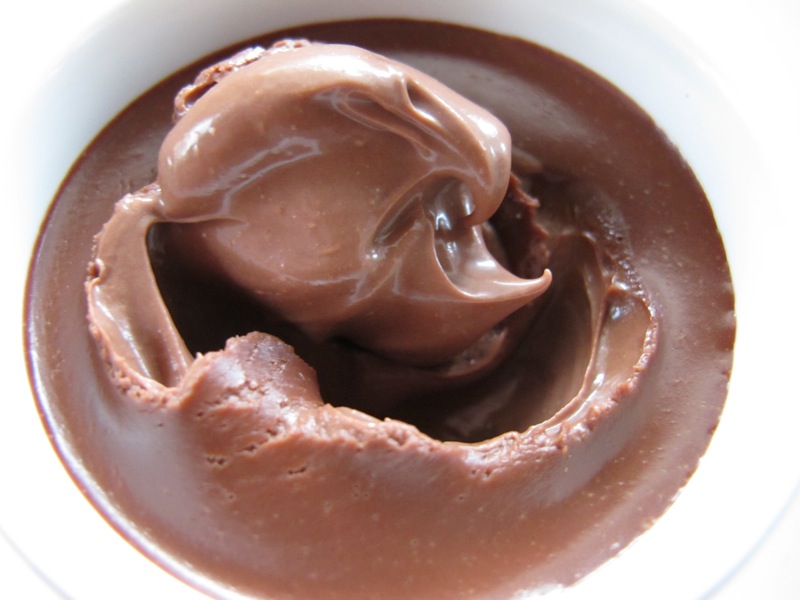 Look at that cup of divine iniquity! This is the quintessential after dinner compliment. The chocolate you choose really does make or break this luxurious pleasure. The darker, the better, but be sure that your chocolate is not bitter as there is no sugar added. The sweetness that is in this recipe is already in your chocolate, so if you love the chocolate, you will love this translation of it. The eggs, and cream and butter mellow it out, developing a sumptuous texture that actually highlights the quality of the chocolate you choose. The quality and flavour of the cognac, or brandy, is as important as that of the chocolate. The brandy finishes on your palate and holds its own as it integrates the depth of flavour and texture the chocolate presents with the caramel aroma and intensity of the spirit in this little pot of bliss.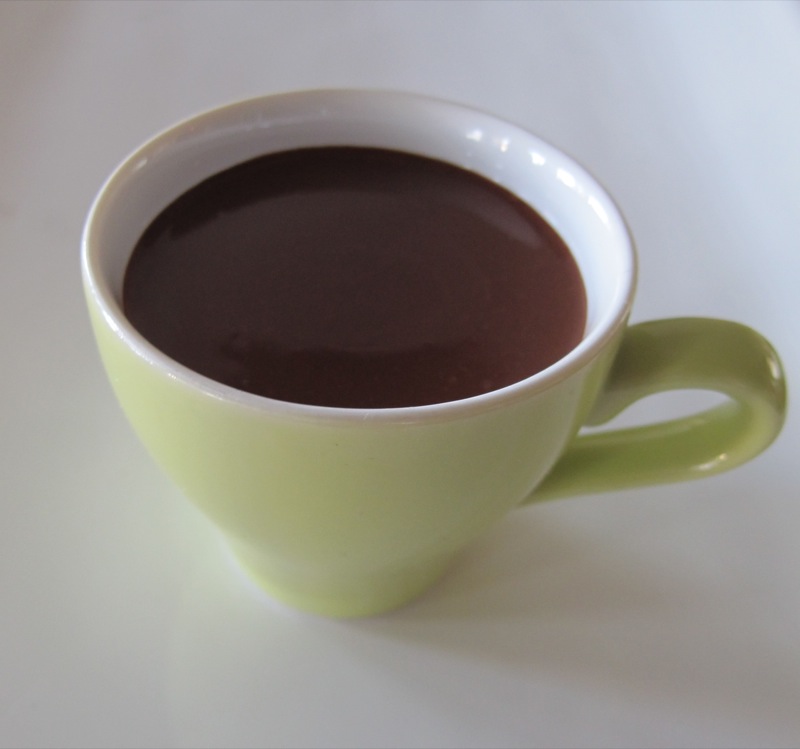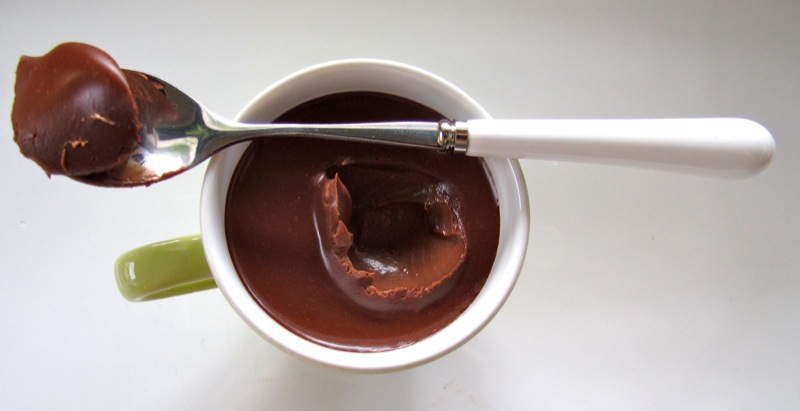 Amina first served this to me in a miniature white porcelain espresso cup topped with whipping cream after a late night dinner and I think I inhaled it. I lapped up Vanja's too. Daintily, of course. The recipe says it serves four, and I believe she made 12, so I am not going to beat myself up over my gluttony. It does make 7 good sized servings, though. One quarter of this would just be too much. At least in public.
Dark chocolate is good for your heart. A small bar of it everyday can help keep your heart and cardiovascular system running well. Also, consuming a small bar of dark chocolate everyday can reduce blood pressure in individuals with high blood pressure and reduce LDL cholesterol (the bad cholesterol) by up to 10 percent.
Valerie's Thermomix Chocolate Pots
Ingredients:
285g heavy cream (whipping cream)
200g dark chocolate (minimum of 70% cocoa solids) I used Araguani this time, but prefer Manjari
2 egg yolks
50g brandy (Cointreau or Grand Marnier as alternatives)
20g unsalted butter
Instructions:
Scale chocolate into TM bowl and grind for 3 seconds on T
Scale in cream; brandy and butter
Set the time for 8 minutes, temperature at 50ºC and the speed to 2-3
When the heat gets to 37ºC, put in the two yolks through the hole in the lid
Pour into espresso cups when finished, and refrigerate for at least 2 hours before ready to serve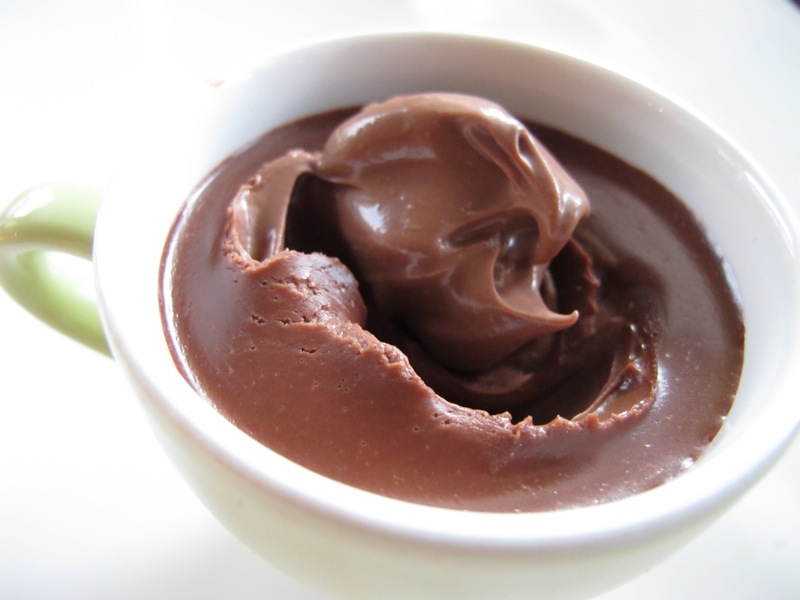 I need to remember this recipe to whip up when I am expecting someone at the last minute. It seems, these days, that when I am expecting someone at the last minute, I just have a hard time remembering who it is, let alone what to make that will be lovely and easy. Thank goodness for my deep freeze!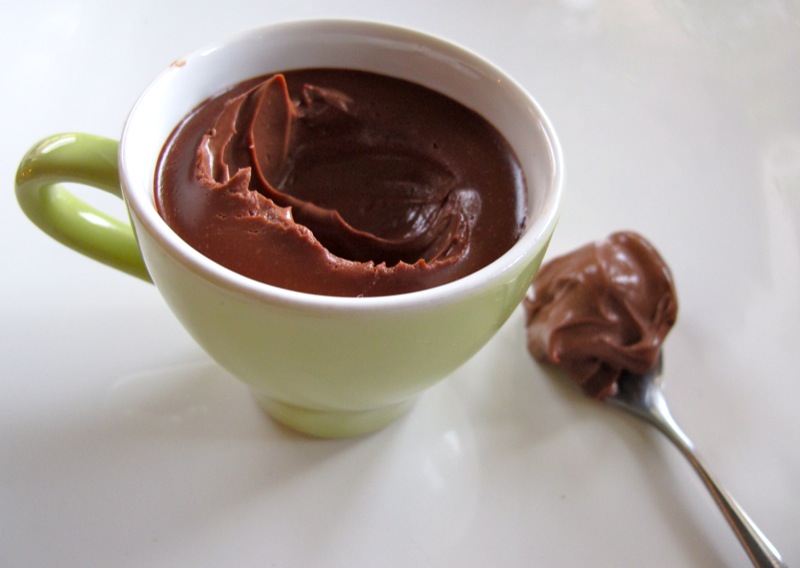 I believe Amina got this recipe from one of her Jamie Oliver cookbooks. I simply adapted it to my Thermomix, and YUMMERS. I am sure you can figure out how to make it without a Thermomix, or "google" Jamie Oliver's recipe for the "regular" instructions. Another moment in the kitchen with Amina. I love you, and miss you.