This cookbook is the perfect Christmas gift for any and every Edmonton baker!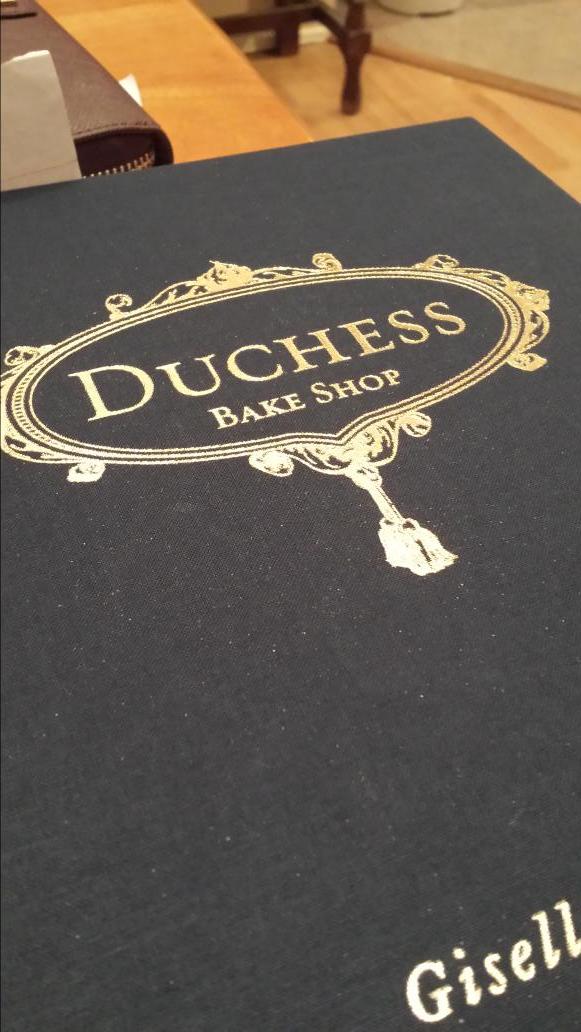 Unable to attend the early VIP book launch and reception for my favourite Edmonton Bakeshop, I sent my daughter, Ragan. I had to be there, somehow!
She came home with my Duchess Bakeshop Cookbook, a swag bag better than any major Christmas gift full of Duchess splendor and this video tape of Giselle's speech at the launch. Vicariously there, I hung on every word, replayed the tape and am still leafing through her gorgeous iconic and timeless book. Shamelessly, I have tasted everything she sells and this is my number one "go to" spot for any kind of lunch: business or pleasure – or any occasion. I don't need an excuse, but I often make them up as I am sometimes embarrassed by how many times I can be found there.
I interviewed Giselle upon her initial opening in 2009, and vehemently remain her number one fan. Get thee to Duchess for a treat. You will be spiritually and physically edified.
Then, buy the book! That is, buy the Duchess Bakeshop Cookbook for each and every friend and family member you truly love for Christmas this year!