Sharing Terra Madre (or Mother Earth) with my Family via the White Alba Truffle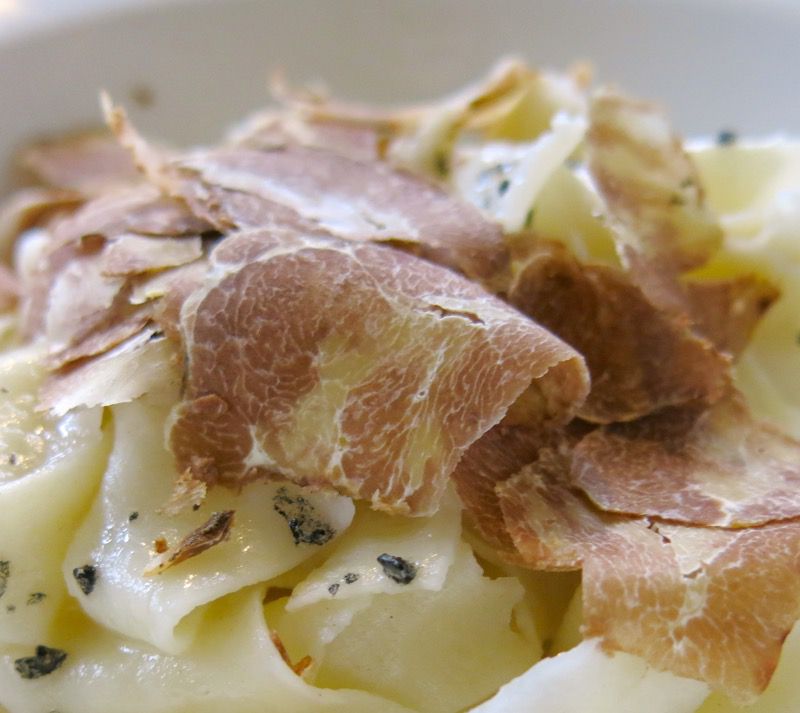 What speaks volumes without any words? Food. Sensuous food. Aromatic food. Umami laden food. Nothing is more sensuous, aromatic or umami laden than the authentic White Alba Truffle. These dirty, knobby misshapen balls grow at the roots of trees blesses with that enigmatic truffle virus. Trained dogs locate the heady fragrant tubers and tourists travel for miles during the season to experience the rare and unforgettable White Alba Truffle on a plate of eggs or pasta. The simplest of food is the best foundation for showcasing this precious prodigy of nature.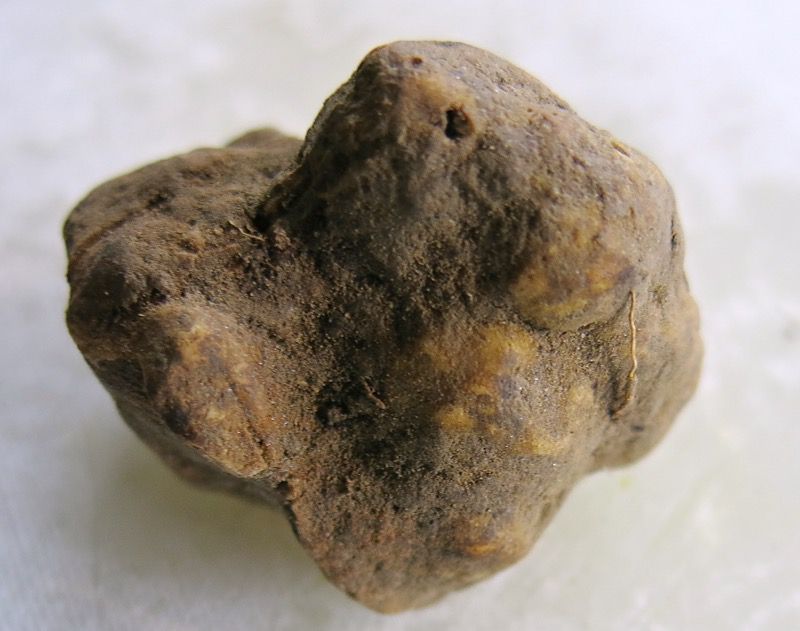 The truffle traveled inside of a container wrapped in a paper towel embedded in another container filled with Carnaroli rice. The tiniest remnants of the truffle were placed back into the rice and I will most definitely be sharing the risotto from that with my family during the holidays. For now, just breathing in the carnaroli rice aroma is delicious enough.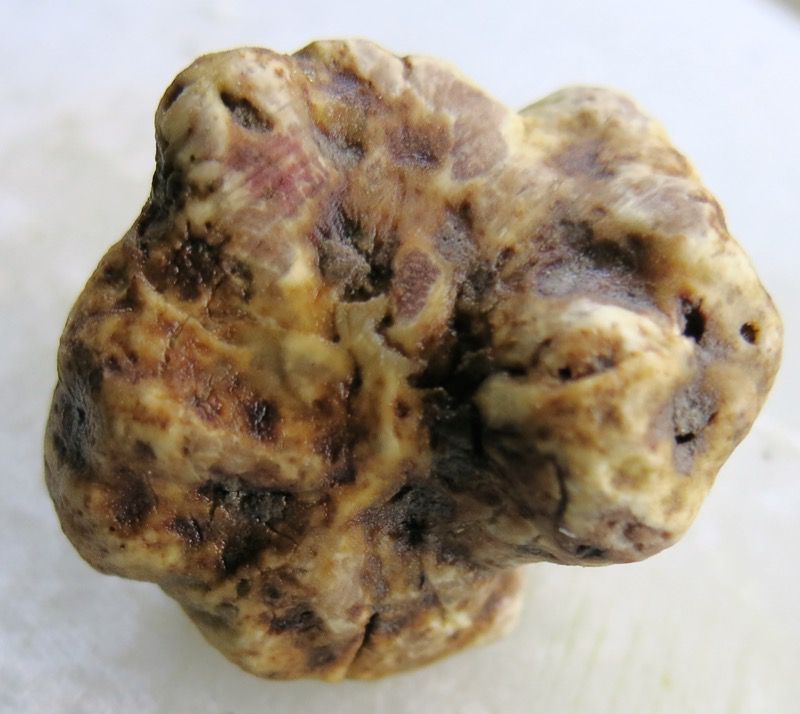 Fresh truffles must be used within a week, and are best within 3 to 4 days after harvest. Thus, when buying at a Truffle Market, and not knowing the date of the harvest, use immediately. I did ask and had three days to use my truffle.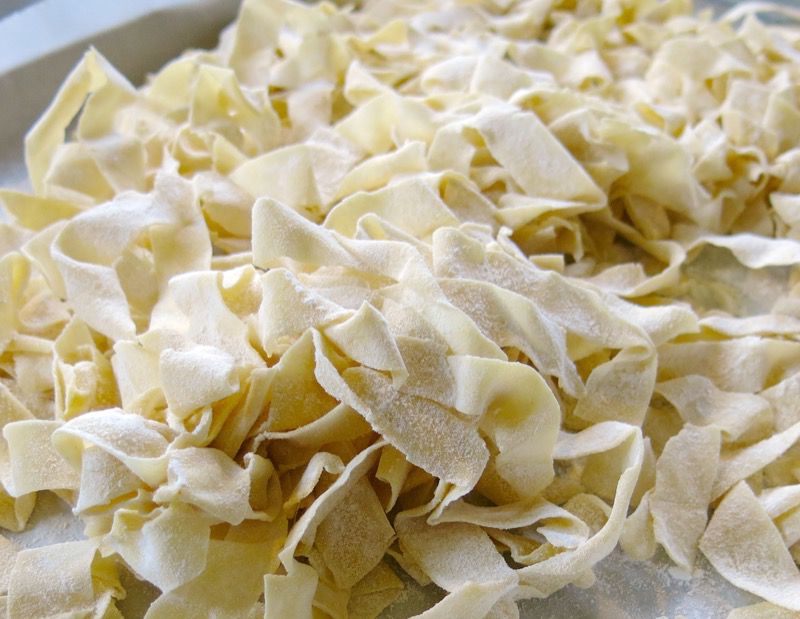 I made fresh pasta first. Nothing else would suffice.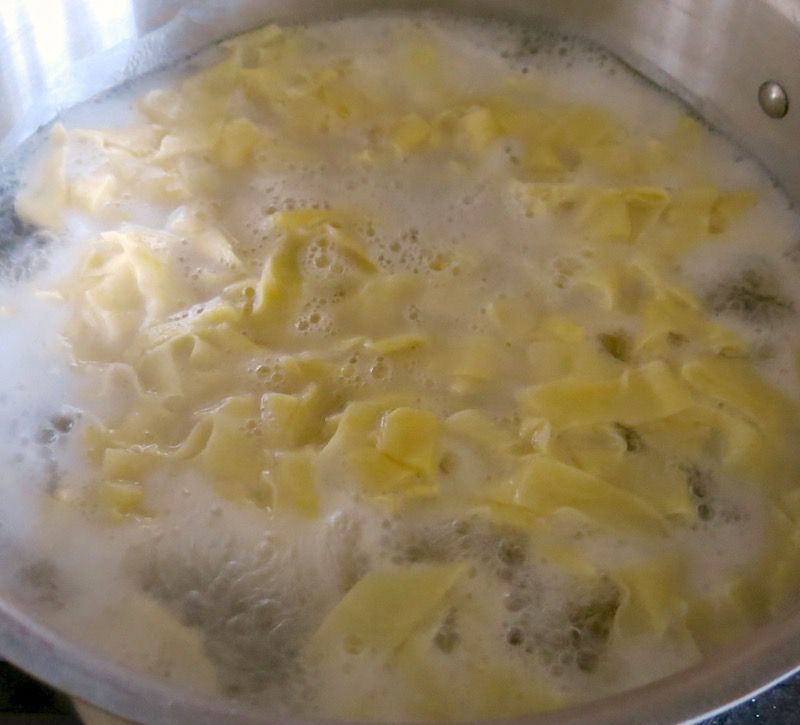 As truffles should be cleaned with a brush under cold water to remove any soil, I found a soft brush and worked at that. Then, carefully dried it and let it rest at least 30 minutes before service to warm to room temperature. The fragrance had definitely diminished after the cleaning, but once warmed back to room temperature, had me salivating again.
The salt water was boiling, lid removed, pasta in. Fresh pasta cooks quickly. In about 4 minutes, it was ready to be tossed with the melted butter in a frying pan.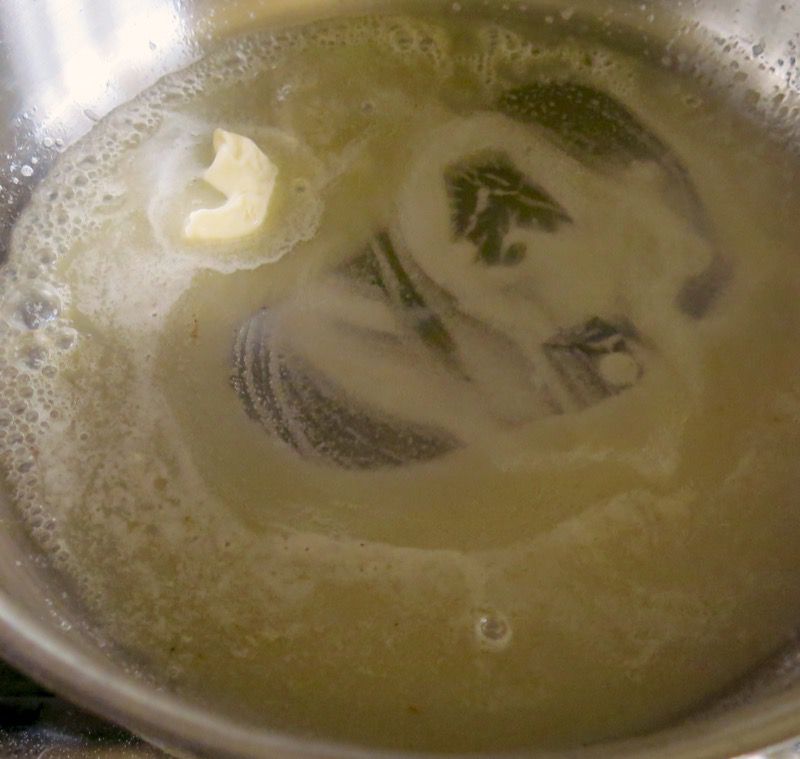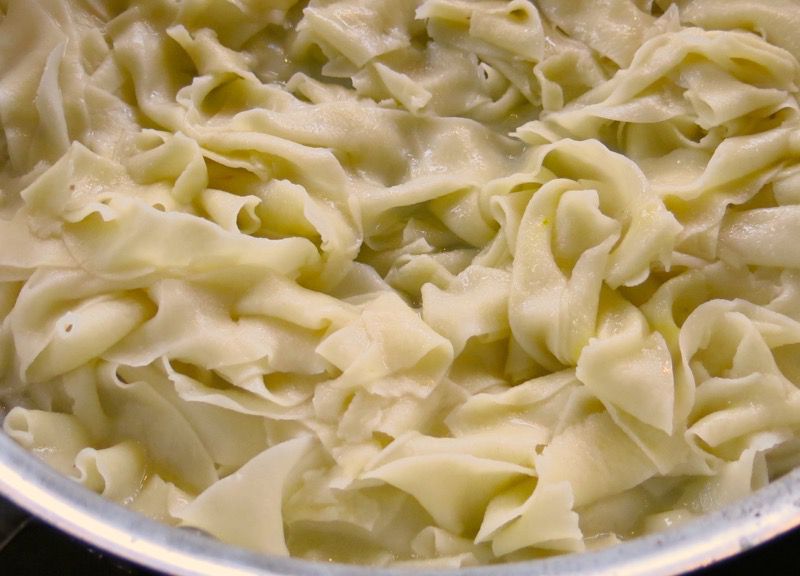 A bundle of fresh pasta was wound and served into each warmed bowl and about 10 grams of my cleaned and authentic White Alba Truffle per person shaved on top.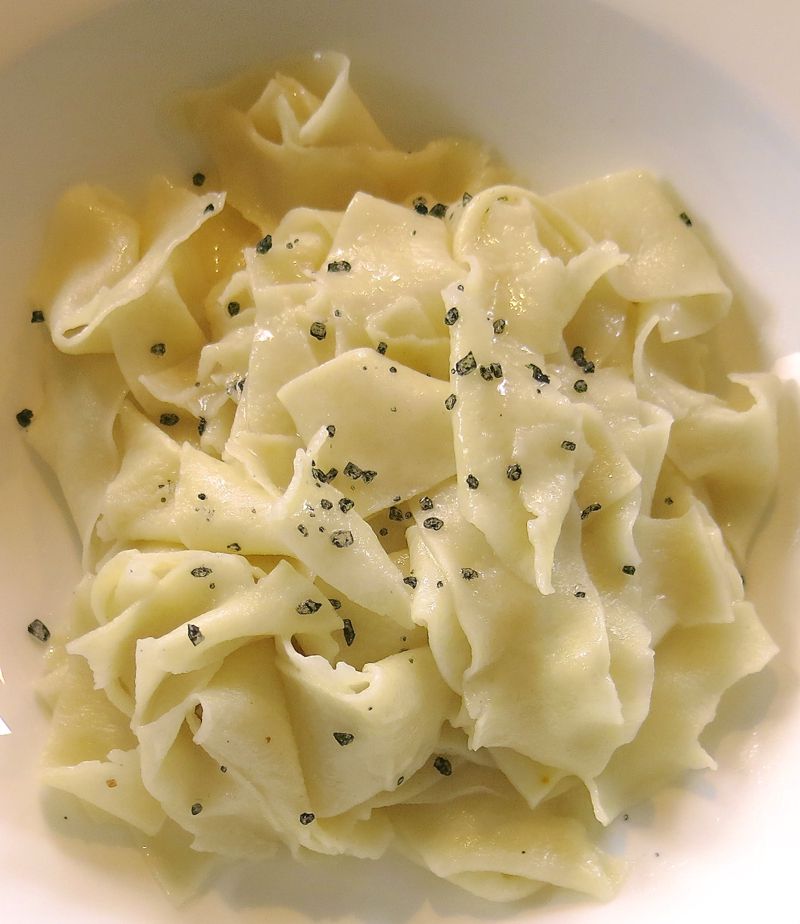 Black Hawaiian salt is one of my many personal fetishes.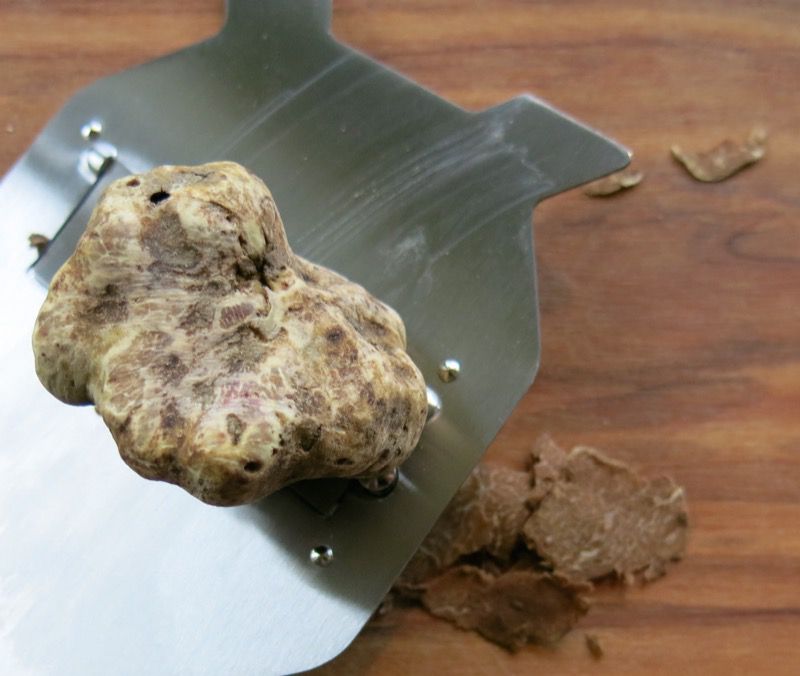 The slicer was worth every penny and can be used to slice the Slow Food Presidia Lardo di Colonnata I brought home, soon, too, I hope.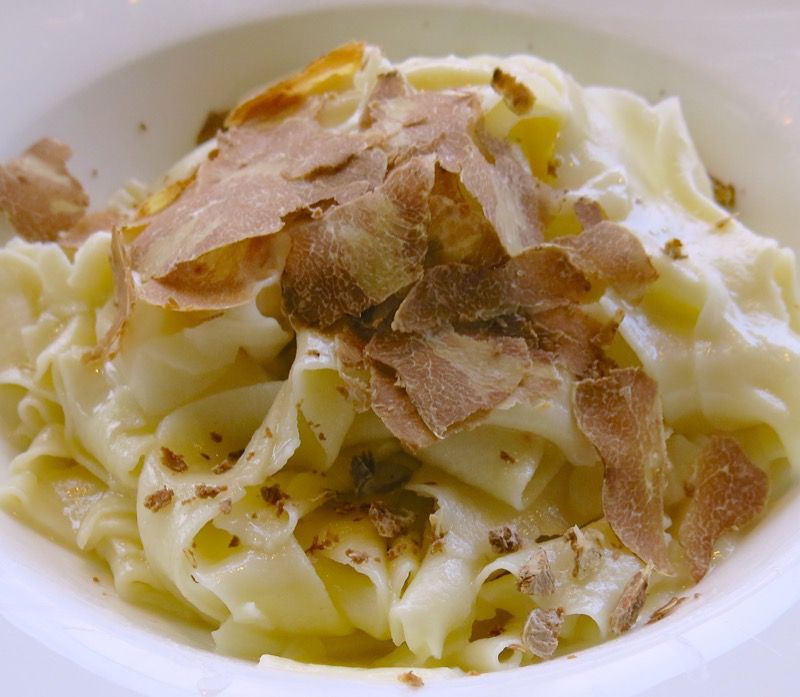 Serving
A special truffle slicer is essential to shaving the truffle into very thin slices. The finer the blade is adjusted (a few tenths of a millimetre) the more intense the fragrance.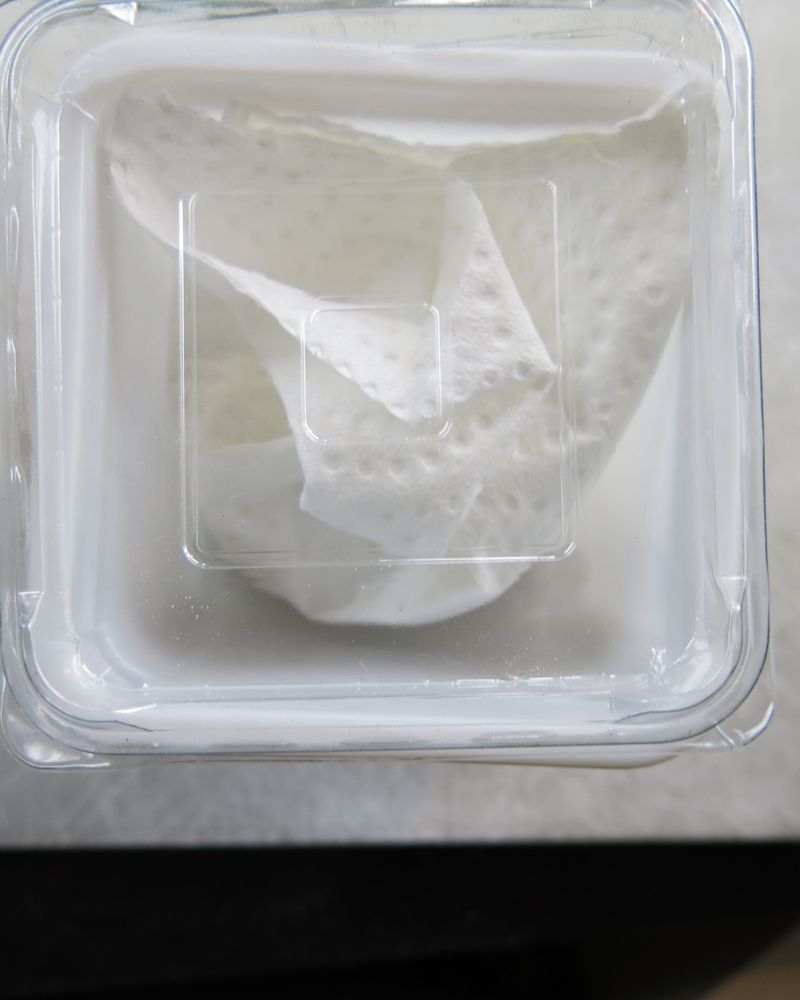 Eating
White truffle is a seasoning and should always be eaten raw, never cooked. It is perfect sliced at the table over a fresh egg pasta like tajarin, fried eggs or fonduta (an Italian fondue recipe). There is nothing like fresh homemade pasta with truffles.
Vanja loved it. Mom enjoyed it. Ragan turned her nose up at it. I reveled in it. Sheer indulgence and such a pleasure to share this truly decadent experience with my family, at home, while recounting my travel experiences.