Free Edmonton Thermomix Cooking Workshop: Gifts from Your Kitchen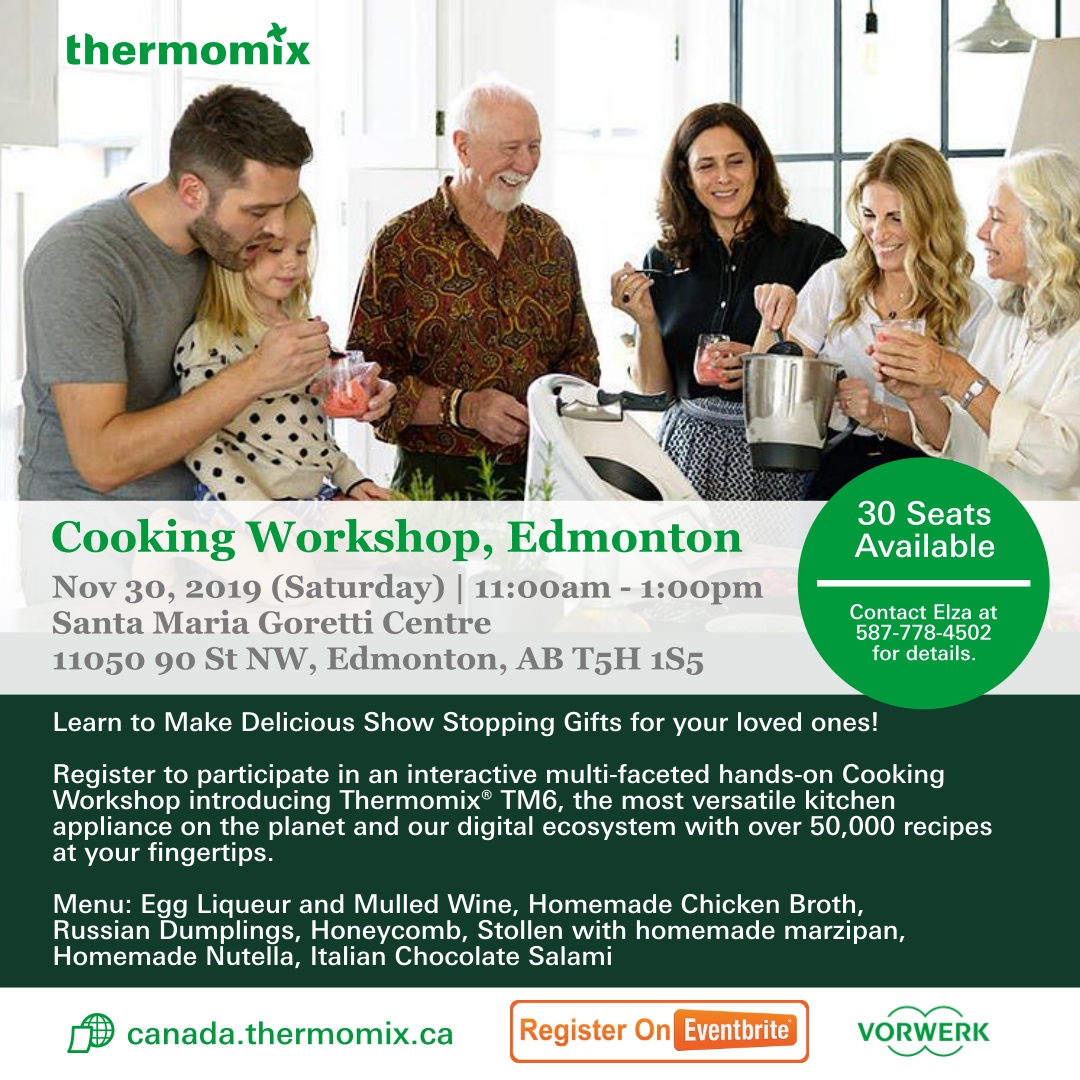 Free Edmonton Thermomix® Cooking Workshop: Thermomix® TM6 launched November 1!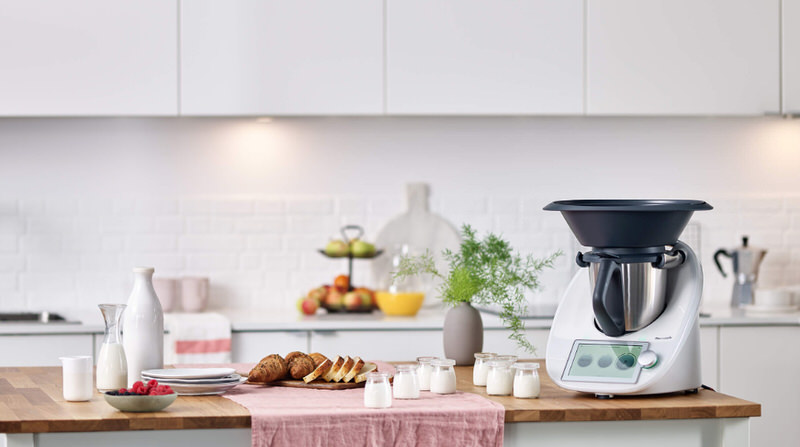 Make the time to experience the most versatile kitchen appliance on the planet!
The TM6™ can weigh, whisk, caramelize, brown, chop, steam, sauté, blend, boil, knead, emulsify and so much more all with the touch of a button. New features include Slow Cooking, High Temperature, Sous Vide and Fermentation as well as a huge screen and integrated blue tooth technology with over 52 000 recipes at your fingertips. It really must be seen to be understood and this is your opportunity! No strings attached. These classes we offer for our owners and encourage them to bring their friends. We also invite our curious friends, so though people attend with varying objectives, we believe we offer a great experience for all. Far too few people have actually seen my favourite kitchen machine in action, and now is the time!
If you are interested in the above Edmonton Thermomix® Experience, be prepared to participate with a short hands-on dumpling-making session. There will be sipping, sampling and savouring the spirit of the season alongside seasonal flavours we have all grown to love.
Please Note:
Children 11 and under may not attend. Children 12 and over are so welcome, and encouraged, to attend! If you have a young Thermomix enthusiast who would love to come, we suggest booking a cooking experience in your home so your child can have the experience in your own home.
Edmonton Cooking Workshop Eventbrite Registration Link
​
Would love to hear back from you if you plan to attend!
Happy Holidays!