And Cafe du Monde's best kept secret!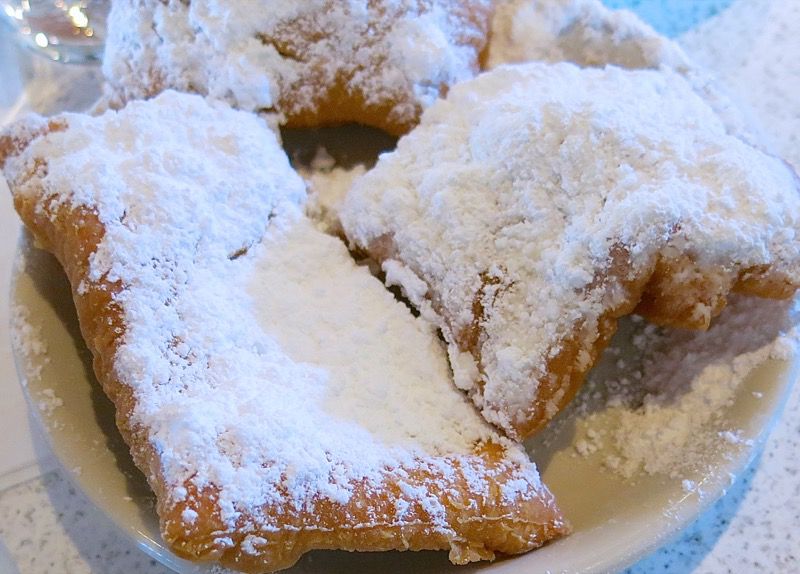 The old adage "Looks can be deceiving." could not be more true than at Cafe du Monde. The world famous donut-like beignet from Cafe du Monde truly is second to none. Be prepared for an "only here" culinary experience that is unforgettable.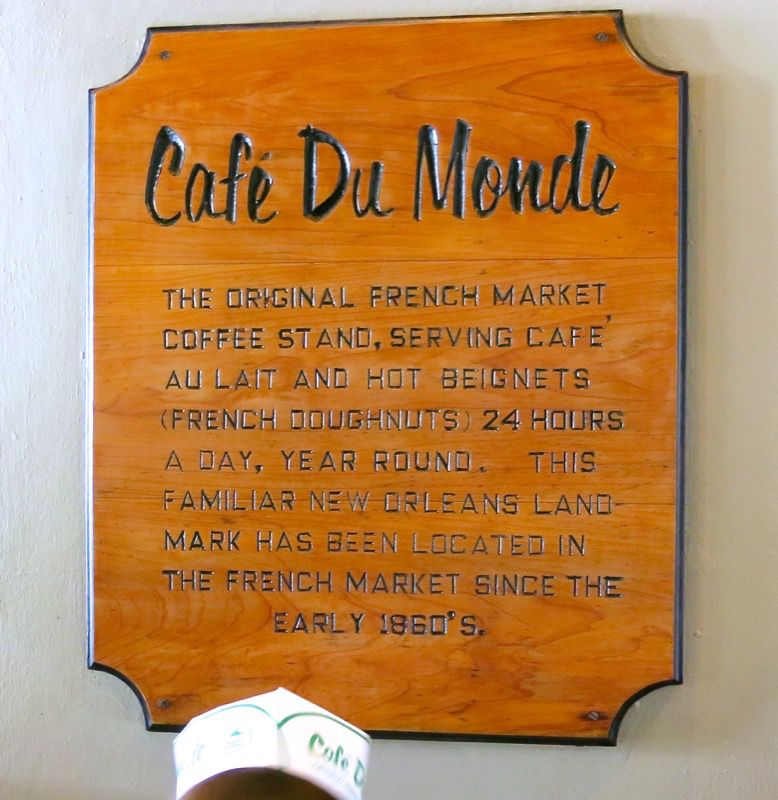 The day we were to board our cruise, we toured the market and were dropped off at Jackson Square, almost across the street from Cafe du Monde. Our priority? Cafe du Monde. Lauren, the new mommy in our family, had been to New Orleans as a volunteer with Tufts University, to clean up after Hurricane Katrina. Her recommendation: "Mom, you cannot miss Cafe du Monde!"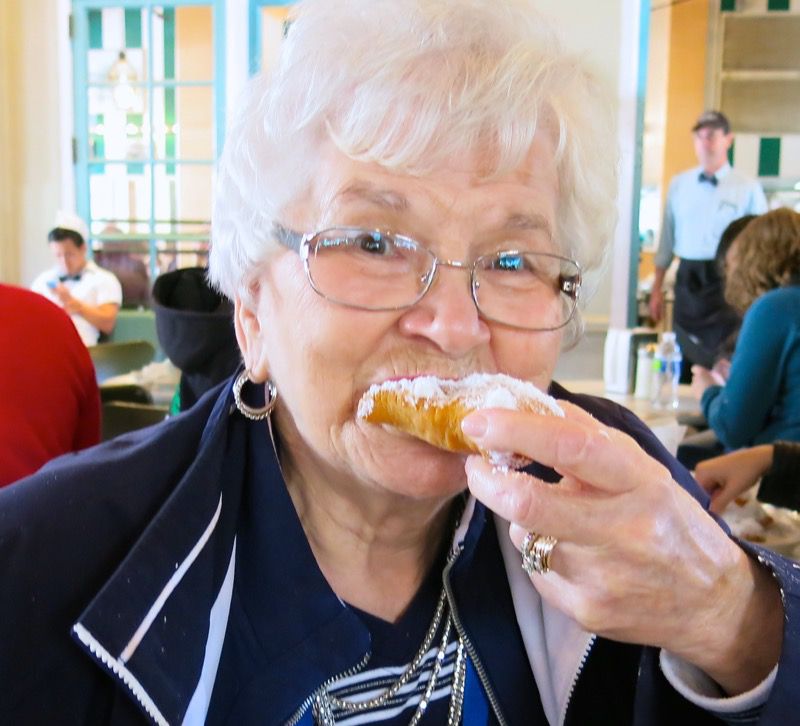 Both mom and I were tickled pink with this experience, and probably enjoyed it even more as we had been on a city tour, the day before, taken to the City Park "Morning Call Coffee Stand" and that is where we each sampled our first ever beignet. Disappointing would be an understatement. "What is all the fuss about?" is what we left there asking. Now, we know. I would say the beignet served there was vastly different than what I now know as "a beignet", and I would suggest that they either improve their recipe, or simply call theirs "fried dough". More on that, later. Now is the time to celebrate the beignet.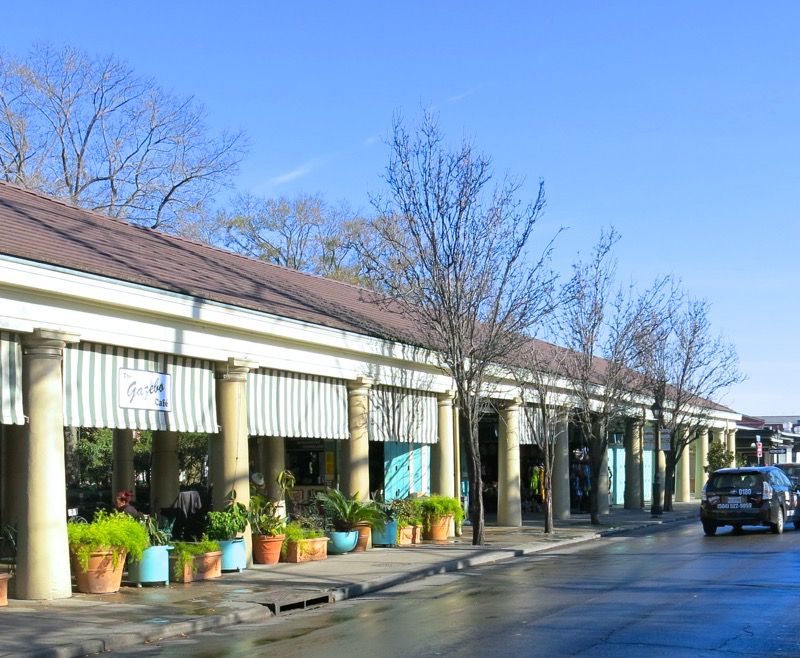 Actually, we were dropped at the market, down the street from Jackson Square.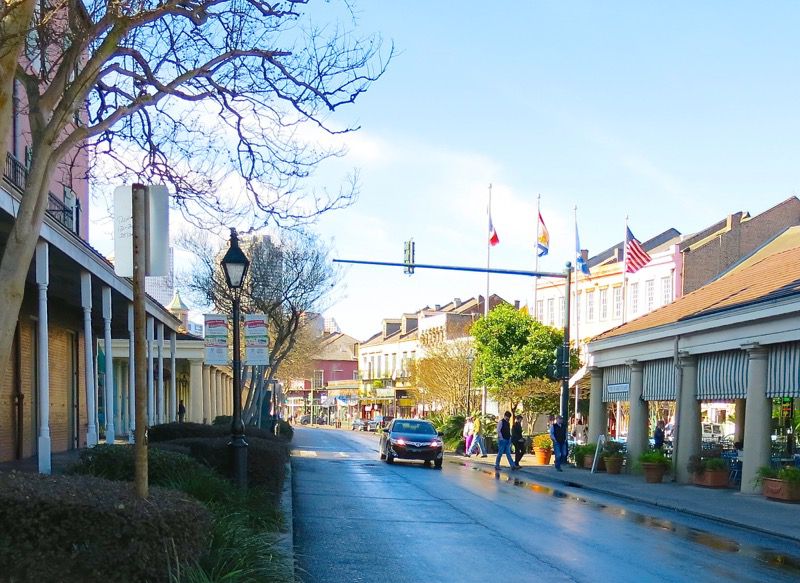 Up the street, to the right, about 2 short blocks up, is Tujague's. The second oldest restaurant in the city, and we ate their the night before. Outstanding food, and banquet style, really. I find it rare to have outstanding food when eating with 44 people, but we did. More on that in another post. Cafe du Monde is a little further up, but not too much, to the right.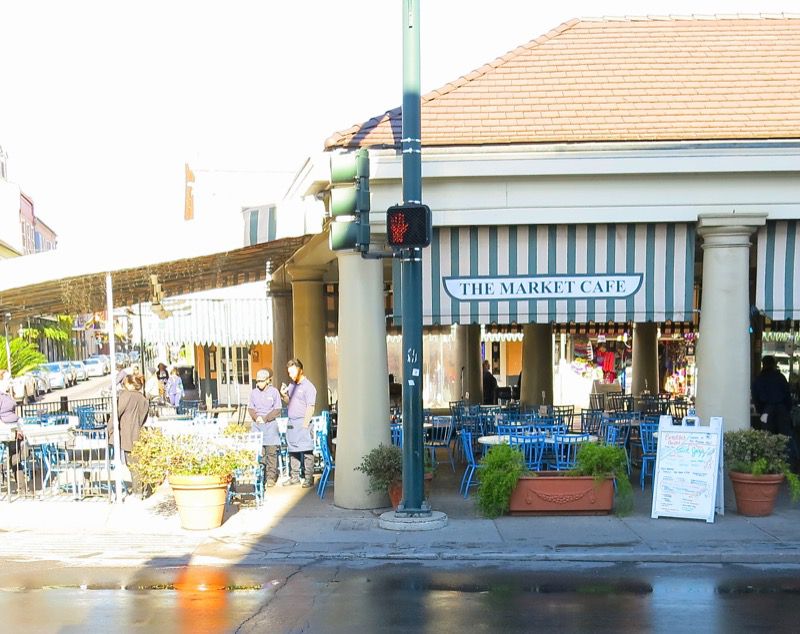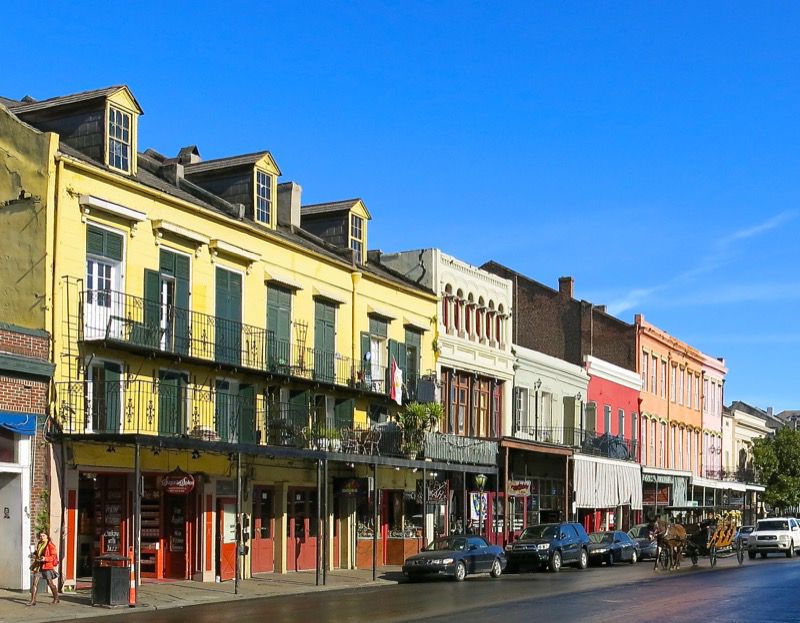 Such a beautiful January morning. Such a pleasure to walk on this sunny Saturday, spying the traditional architecture of the area as well as a horse drawn carriage, or two!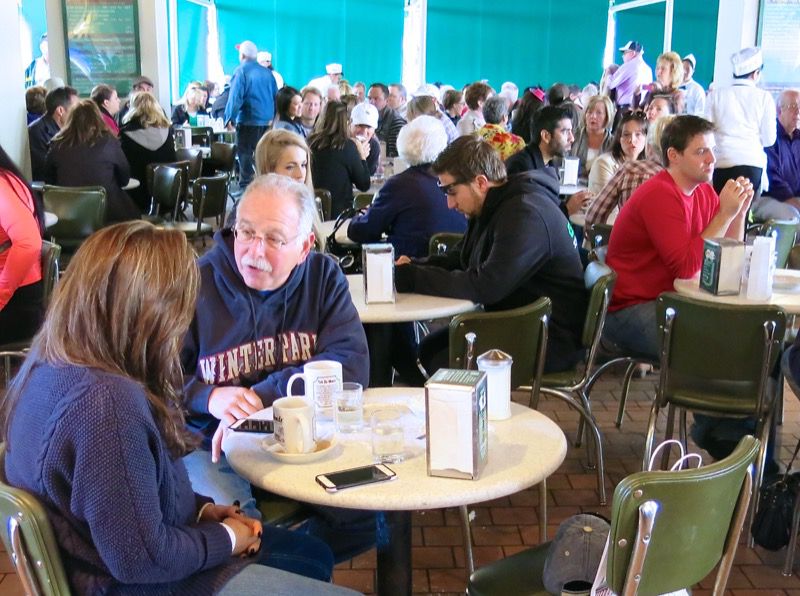 And suddenly, we arrived. There is a room and then there is a huge tented and roofed overflow enclosure, also packed. The secret? We had been told by our guide that we would see hundreds of silly tourists standing outside waiting for a table. Just walk in. Sit down at an empty table with dirty dishes. Your waiter will clean it and serve you, immediately. So we did just that.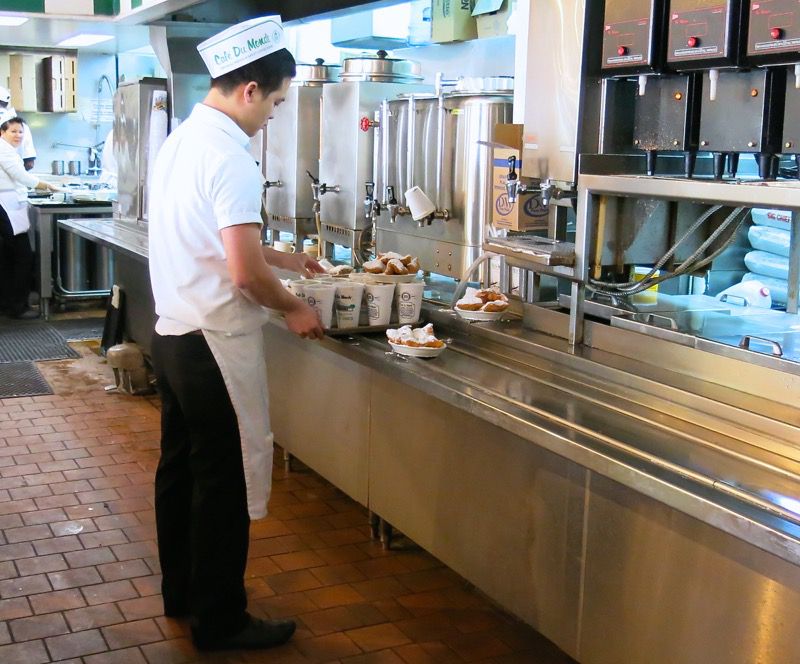 And after we ordered, feeling rather smug at our almost immediately available table, I wandered to take some photos. Above is the inside where the waiters collect their orders. Each serves one loooong line of tables, so they load up on their orders and deliver as they walk down their row.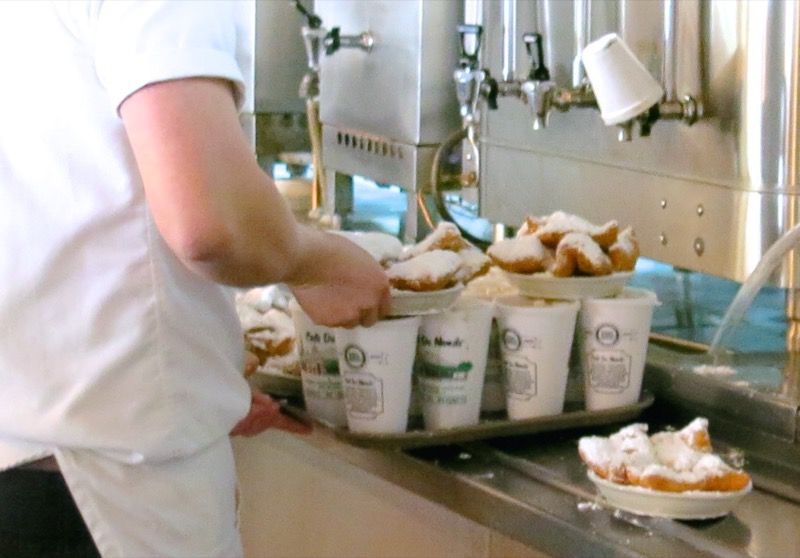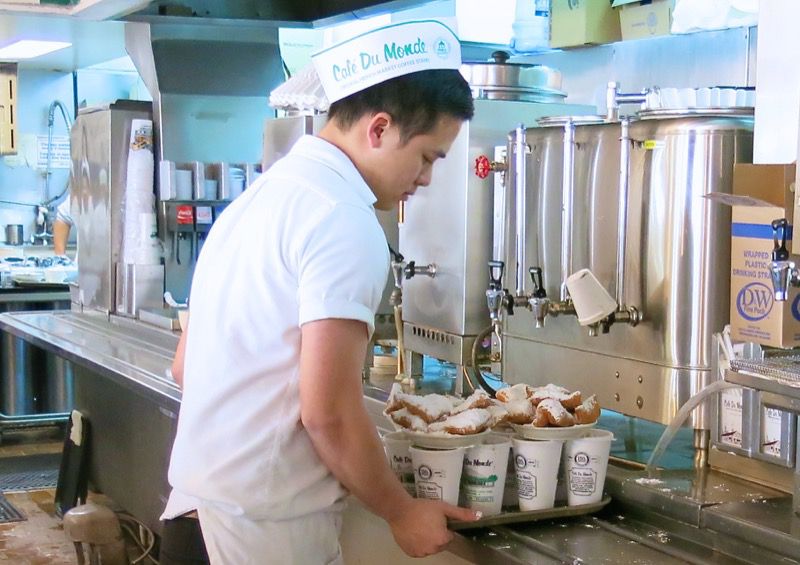 Now, this is a place that is crowded, yet this staff maneuvers like professional acrobats in the circus. Nary a spill did we spy.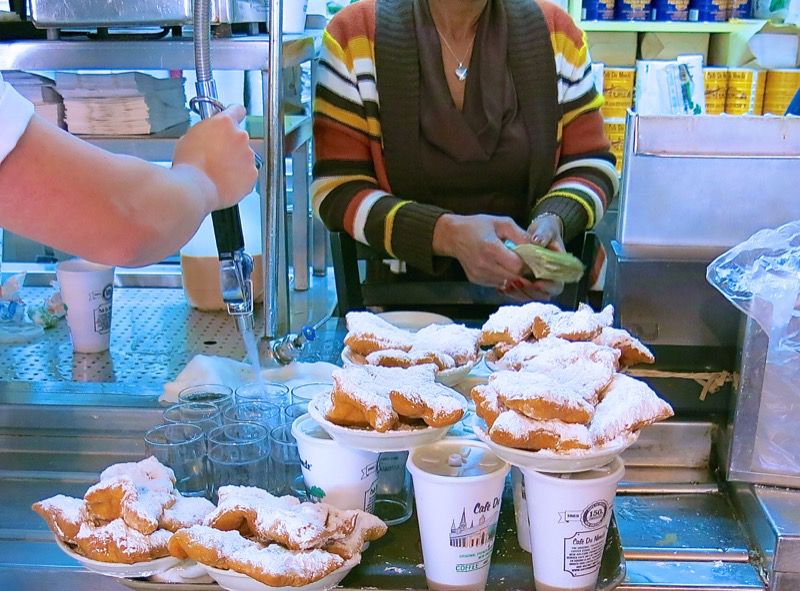 The cashier collects and off they each go.
Above, is what I call the inside of the building and we are sitting, with almost everyone else, as this is a smaller space, through the glass doors. The original building was built by the Spanish in 1771 on the site of the very first French Market building; damaged by a hurricane in 1812. the shop stands in the same location it has been since 1862.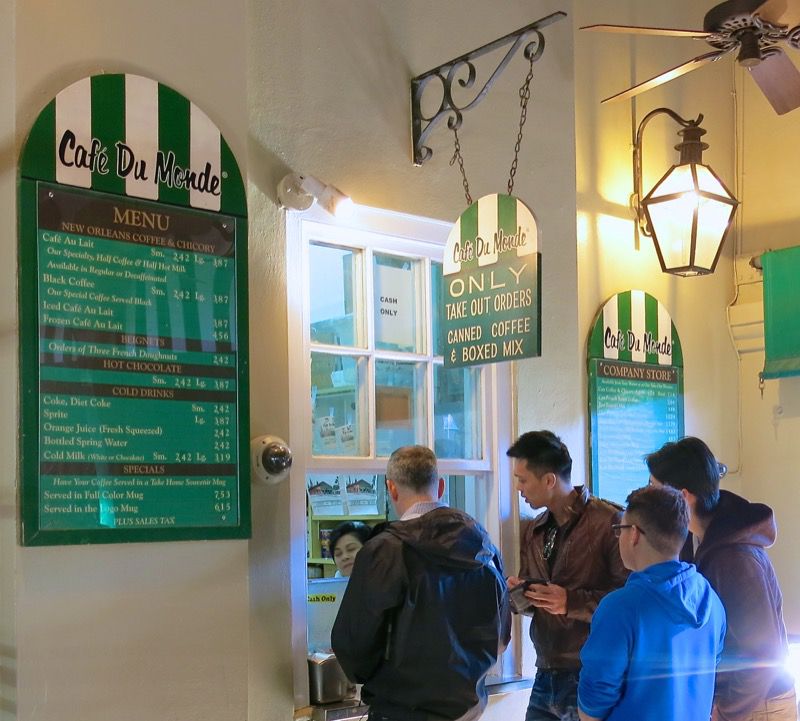 A huge line up at the back is there for the take out window.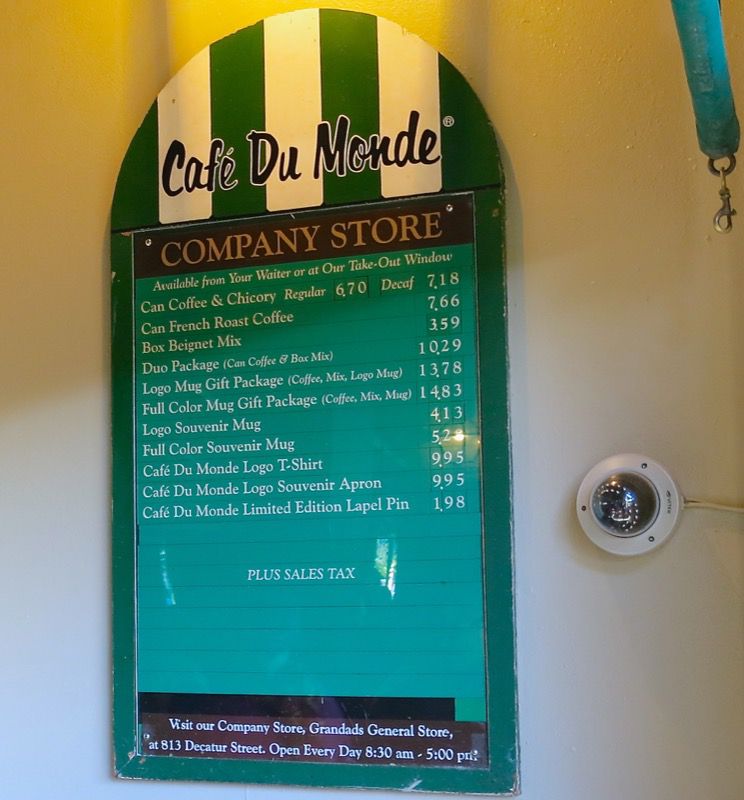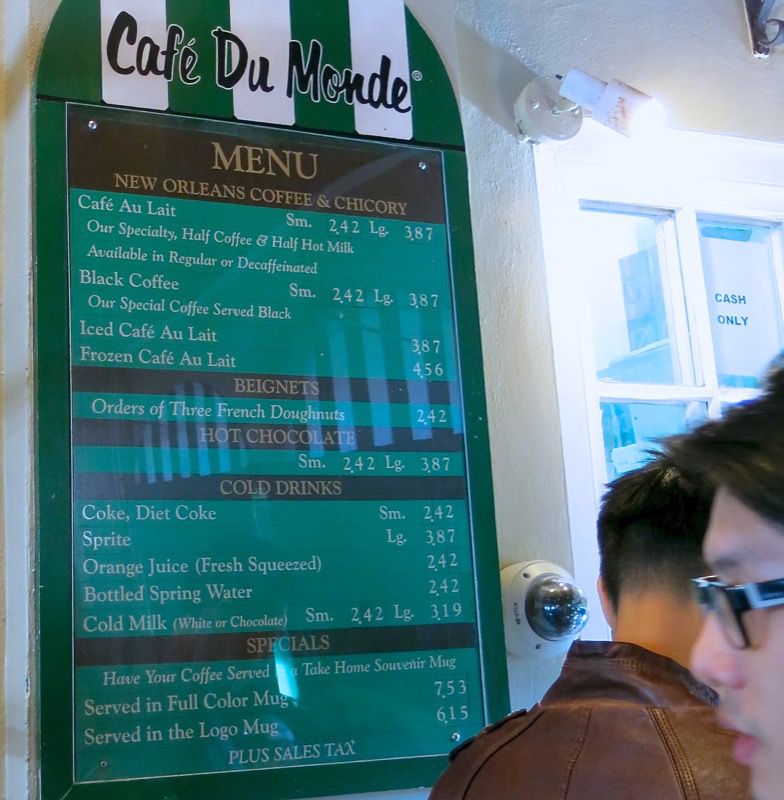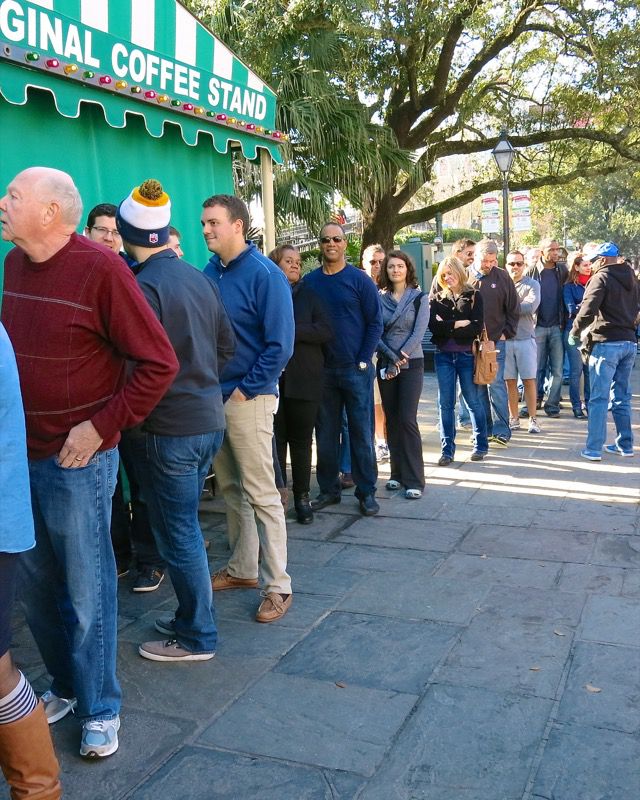 The line up at the front is the tourists like us who didn't get our guide. I heard from so many who left after 2 hours! This is a great little tip, no? Just walk in and sit. Do not clear the table. You will get into trouble, especially if you put the dirty dishes on another table as that will likely be another server's area. Each server must clear their own tables. Nicer people you will never find. Our gal was so sweet that when I gave her money for a box of beignet mix for Ragan, and told her to keep the change, she brought a huge box and told me I had given her too much money.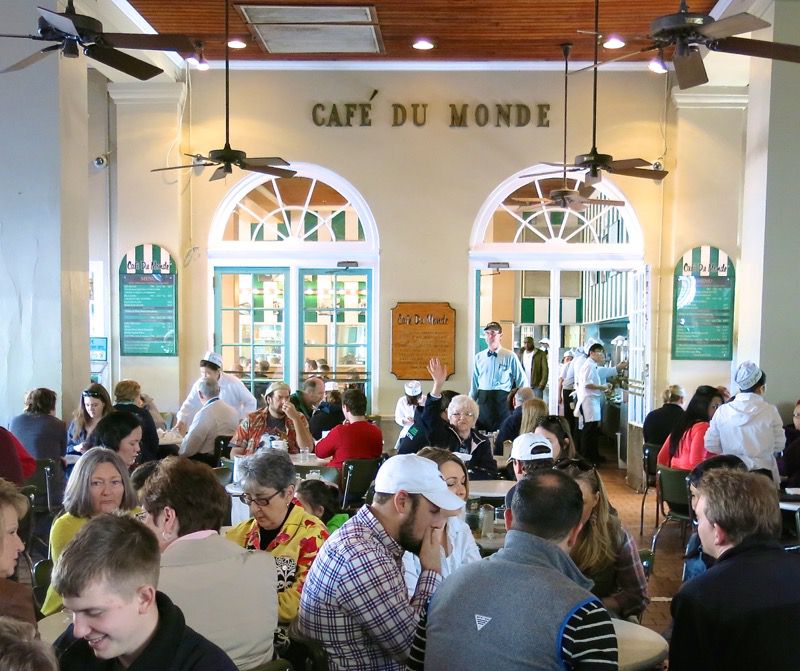 Can you spy Waldo? That would be mom, waving from our table. Beyond the windows is where the servers pick up their orders from the kitchen and a cozier spot on a cold day for a few that get a space there. I have no complaints, however. Sitting amidst the mumble jumble is a part of the experience.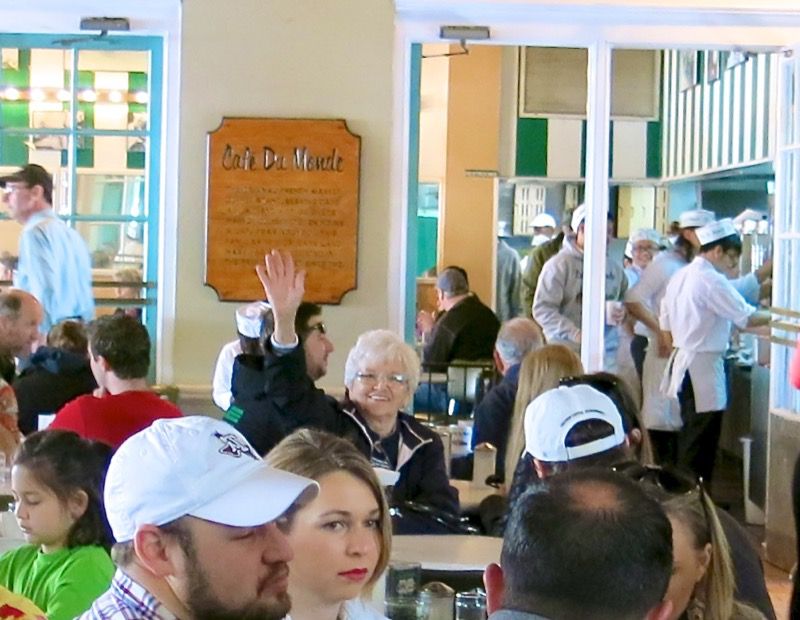 Ah, there she is!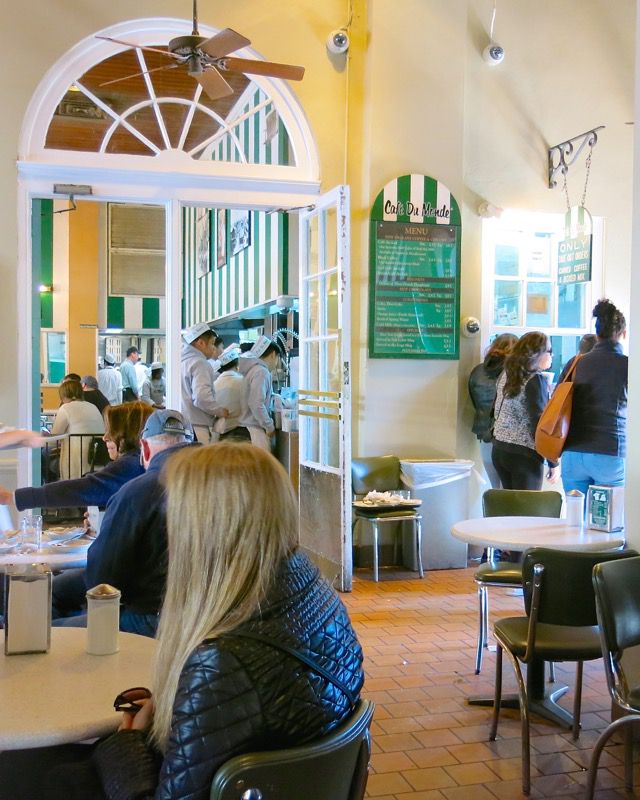 Above is how it usually is in the line. Many servers lined up. No one gets a break. This is one hoppin' spot!'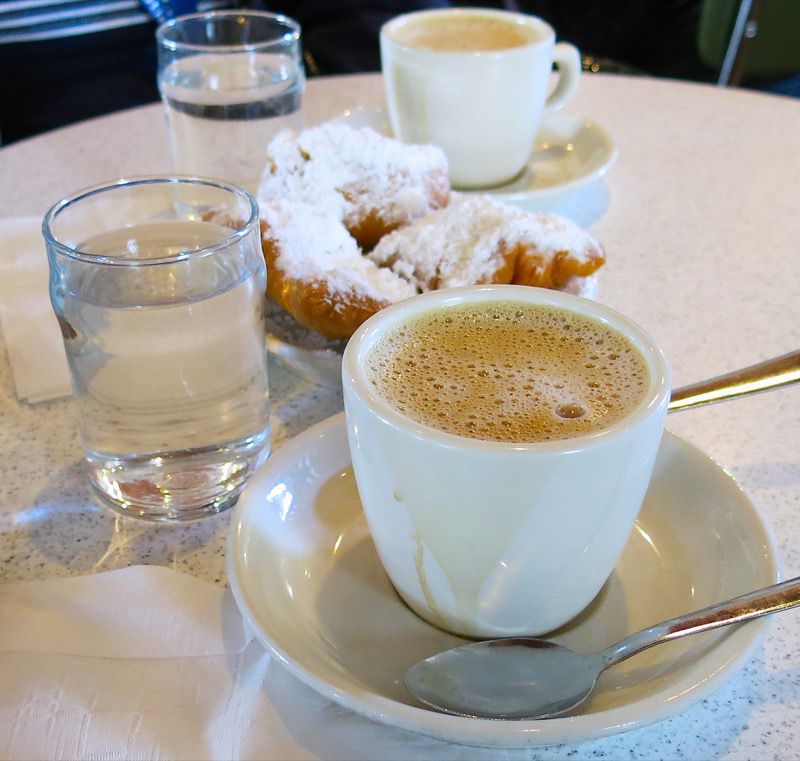 And why would that be? Because the beignet's are the most delectable little deep fried surprise with a history that begs to be shared with the bite! And the coffee? Deep, rich, full bodied and perfect with a beignet.
History of the Beignet
Beignets are the official state doughnut of Louisiana. French Acadians from Canada brought their beignet recipes with them (originally from France) in the 18th century when they were expelled from Canada. As so many settled in Louisiana, the beignet became well known in the area, particularly in the French Quarter of New Orleans, now, due to the success Cafe du Monde and other beignet specialty offerings in the area.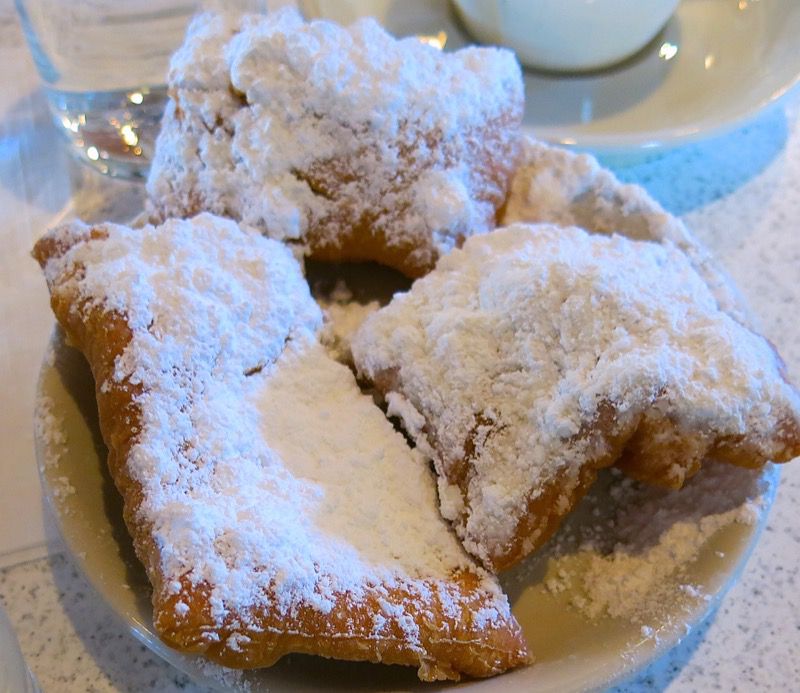 The deep fried crust is dusted with an icing sugar 10 times finer than the one we typically buy in the store. It melts into the hot fat and dusts every vulnerable part of one's clothing and body when crunching into one. All a part of the experience. The beignets are fried in cottonseed oil, "integral to the taste, texture, and even the smell of the beignets" which is why it is difficult to explain, having no other cottonseed oil tasting experience. The oil temperature is 360-365 degrees which boils the dough in the fat and each beignet cooks in two minutes. Rising to the surface within six to 8 seconds at such heat, the perfect "golden brown" color signals when they are done. The texture of the crust is crisp, crunchy and chewy, more like a fritter than a donut, while the inside is light, fluffy with the je ne sais quoi flavour of the cottonseed oil and not at all sweet . Thus, the powdered sugar. I have never experienced such a textural contrast in anything close to a donut or a fritter. That texture, the flavour, and powdered sugar combined with the not sweet beignet can be nothing but a beignet. There is nothing like it.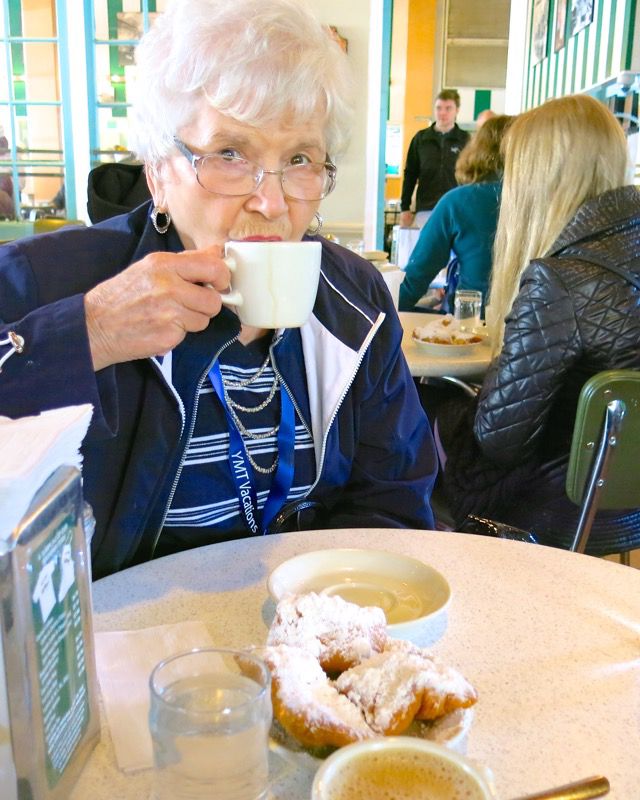 And the coffee? As good as any top notch cup of cafe au lait in Paris: dark roasted with milk, but with chicory. Mmmm!
History of Cafe du Monde's Chicory Coffee
The French Acadians, soon to be called "Cajuns", brought coffee with them and developed the chicory style during the civil war as it adds "an almost chocolate flavor to the Café au Lait." Café Du Monde works with an off-site roaster where they have the coffee blended with a combination of robusta and arabica coffee beans. The chicory, actually endive root, isroasted, and added to coffee. How much of each is a family secret. Together, the coffee and chicory are coarsely ground and brewed using a French drip which "involves "spraying" hot water over the grounds" extracting sugar from the chicory, bringing out more flavor from the coffee. They sell it there, as they sell the beignet mix.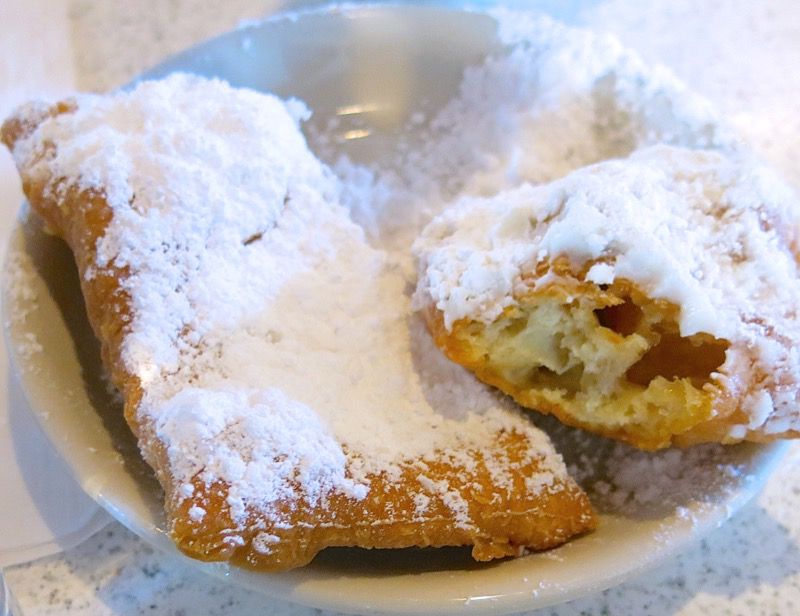 But, do you get it? The 10 times powdered sugar is hard to find (not impossible, I found some); but the cottonseed oil and frying process, just like the French drip that sprays are all a part of the "making and baking" process that are almost impossible to duplicate anywhere else. But, fun to try, no? And, apparently, customers can request "crispy" or "puffy". Another little "good to know" secret of Cafe du Monde. Something to look forward to next time. Comparison!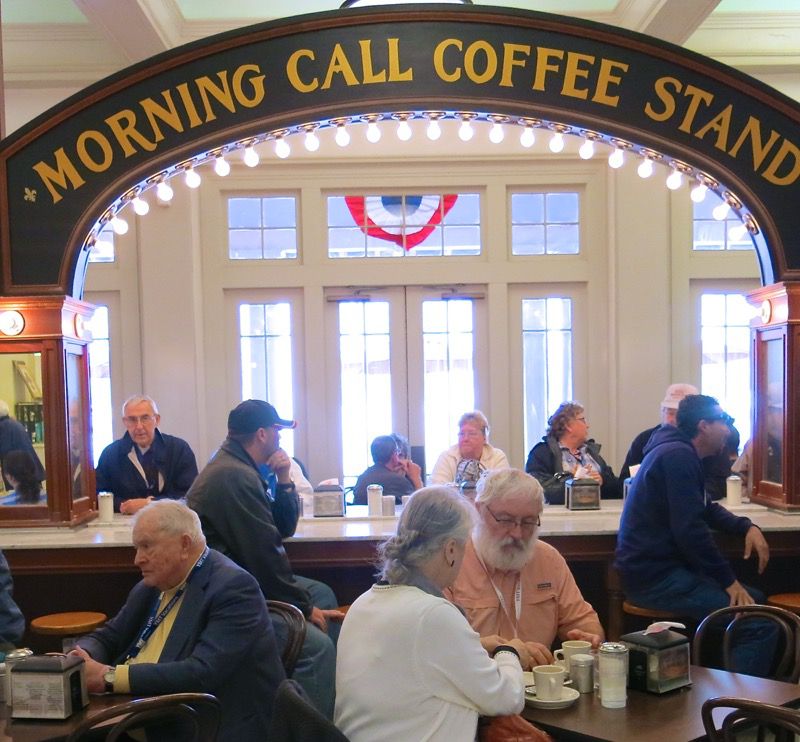 The first Morning Call was also at the French Market in 1870 and moved out in 1974 to the urban area in Jefferson Parish, nearby, after over 100 years in the same location. And now, Morning Call has come back New Orleans, inside of the Casino Building in City Park. This is the perfect place for the new Morning Call, given its important place historically. The location and decor are full of charm and exude historical reference – but the beignets and coffee? Meh? Not so much.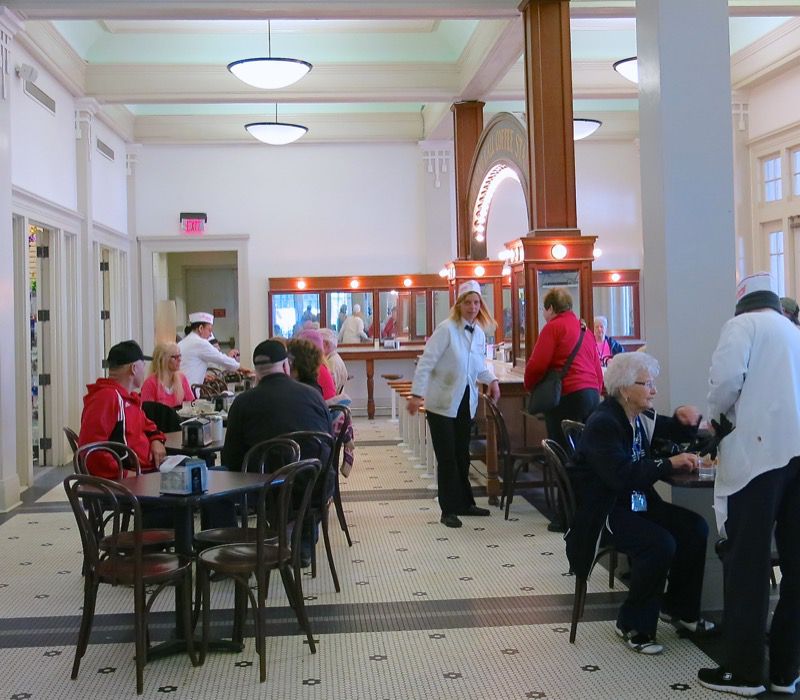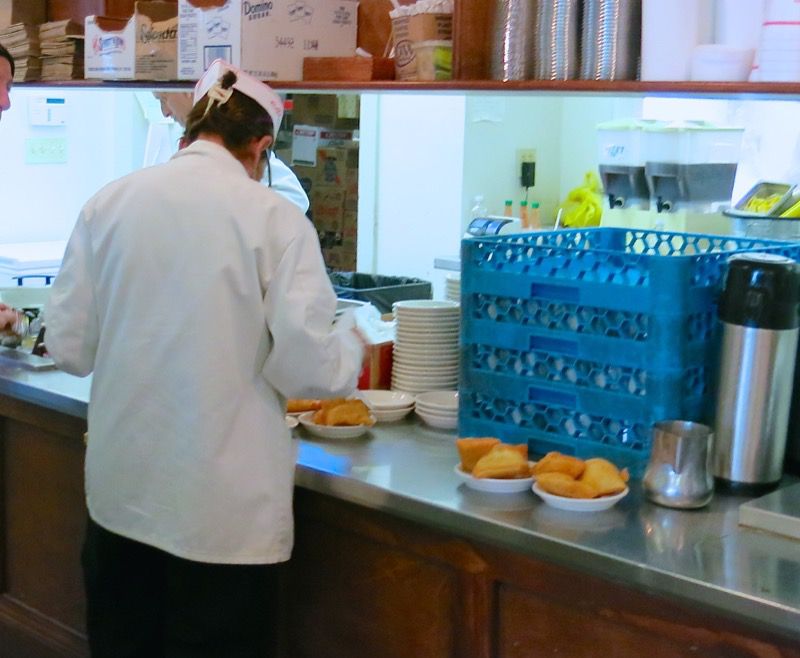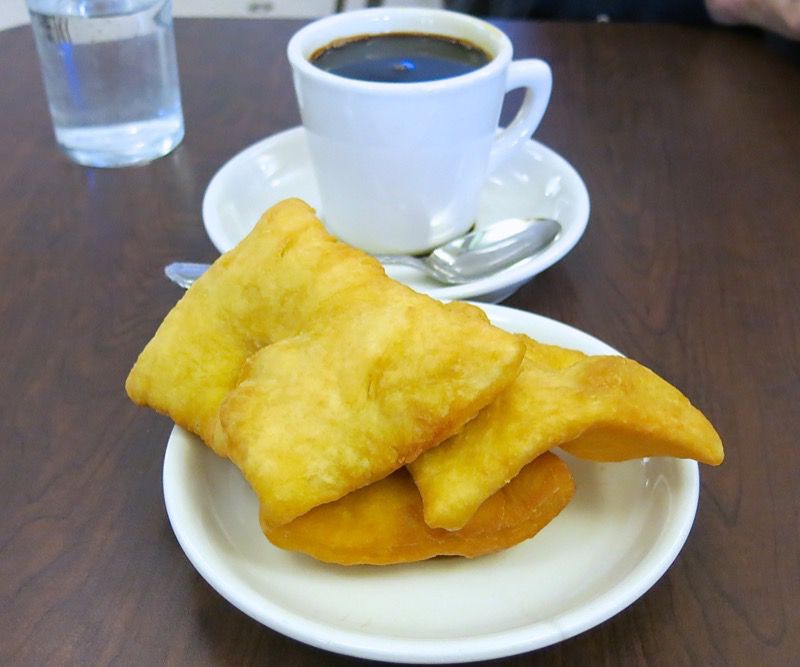 The coffee was bitter and frankly, not palatable.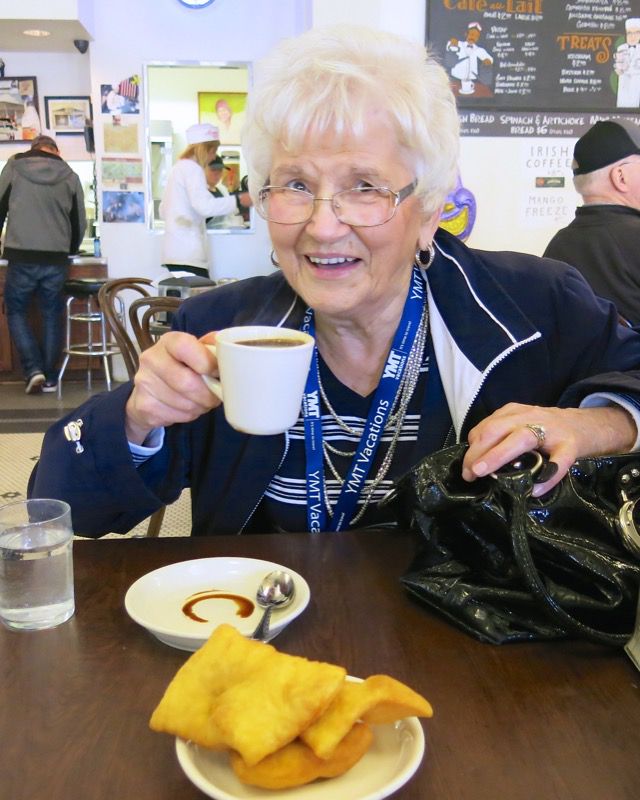 Can you tell by the look on mom's face, above?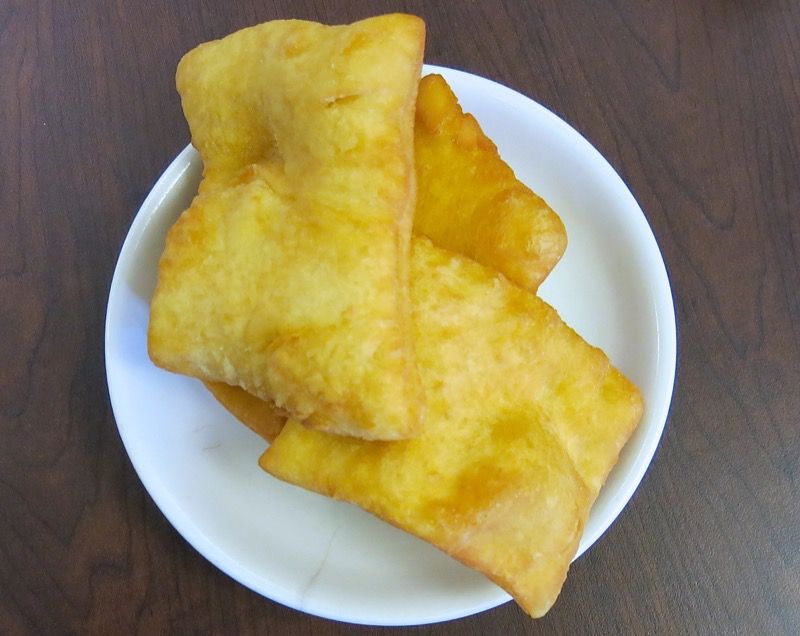 And the beignets? Likely similar to the one's a great aunt might fry, once she lost her sight and sense of taste, though trying hard to please. Not crispy, heavy with oil, and well, tasty if you like that kind of thing.
We had no idea where the powdered sugar was. We knew there was to be some. This was definitely not sweet. We saw others shaking it onto theirs from a container on their table, missing from ours. What a difference that made!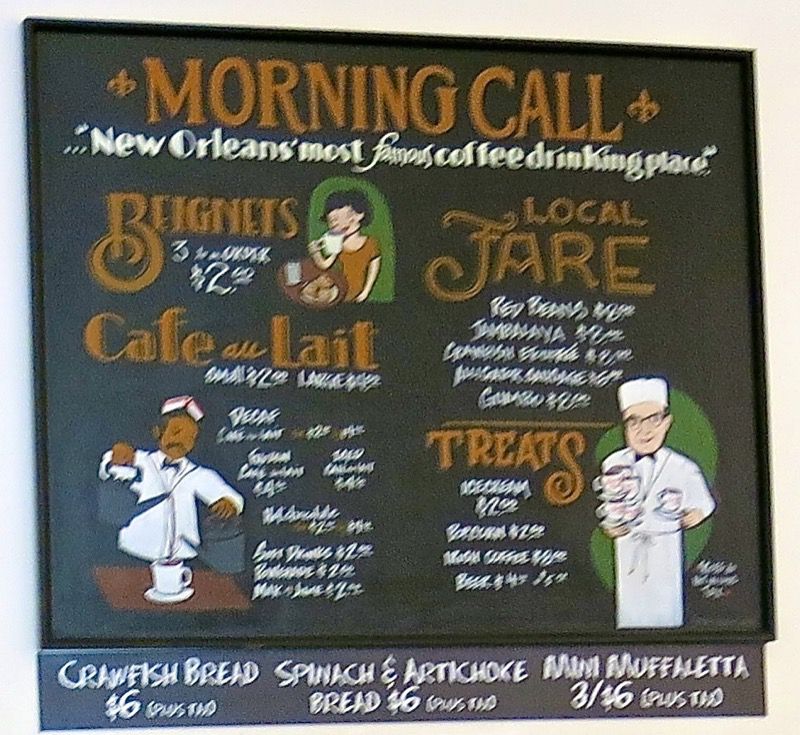 So, all beignets are definitely not created equally. Actually, very happy to have experienced both places, but only order one of each at Morning Call, simply for comparison purposes, and go there first. Cafe du Monde must be experienced last to linger on the tip of one's tongue and in the vault of one's taste memory. Mmmmm. Go. Sit at a dirty table. Do not wait in line. Ask for fluffy or crispy and see what happens.