One Degree of Separation: Thomas Keller and Lynette McDonald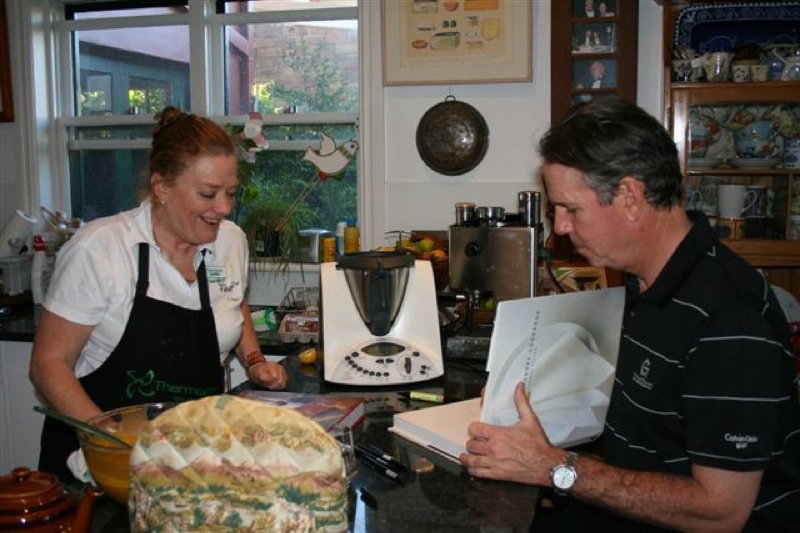 Thomas Keller is one of my idols, and I have never met him. Here he is signing his cookbooks, The French Laundry and Bouchon, for Lynette MacDonald as she was just finishing a Thermomix Demonstration in Sydney, Australia. He later purchased five Thermomix TM31 machines from her! What a coup: meeting Thomas Keller, and then selling him our favourite kitchen machine! Hopefully he will share a recipe, or two, in the future! I have called and asked for an interview, but he has said he would like to have the machines for a year before he provides any formal statement.
Remember the idea of "œsix degrees of separation"? In Lynette and Tomas Keller's case, it was only one! Ross and Lynette MacDonald are very good friends with world class chef, Tetsuya Wakuda, owner of Tetsuya's. Tetsuya called Lynette to see if her husband, Ross, would take Thomas Keller to The Royal Sydney Golf Club, a "œmembers only" golf club that Ross belongs to. Lynette and Ross both asked, "œWho is Thomas Keller?" Neither of them were able to place his name. As soon as they heard "œThe French Laundry", Lynette knew immediately as she had two of his cookbooks. She had also attempted to visit "œThe French Laundry", but it appatently closes in January when she visits the Napa Valley.
When Chef Keller called to tee up the golf time, Lynette didn't miss a beat. She asked him if he knew about the Thermomix and he told her that he had used it in France. When she told him that she was a Thermomix Consultant, he said he would like to get a few. I say: "œWell done, Lynette!", and add, "œThat was easy!" Standing Ovation!
Ross was very obliging and took Thomas Keller golfing. When Ross stopped to pick up Lynette from her demonstration after golfing, guess who came in, as well? Take a look at the photo above. Yes, it was Mr. Thomas Keller. A great opportunity for autograph getting! Again, Lynette was on her toes! At this point, I am just thrilled to hear the story. What incredible fun!
Chef Keller told Lynette he'd e-mail her the number of machines he wanted when he returned to San Fran. And he did! Is that not amazing? She made arrangements with a Canadian Distributor to send them to him as the voltage in Australia is different than that of the United States. And now, I am that "œone degree of separation" from providing Chef Keller with his Thermomixes on behalf of Lynette, as she will refer future interested US sales to me. That is the kind of "œdegree of separation" I am more acquainted with! (Here is my contact information if you want to purchase a Thermomix TM31 and live in the United States!)
But, wait! That is not all. By coincidence, Ross and Thomas were both on the same plane to the USA the day after the game of golf! There was more visiting, and further future invitations. What a blast!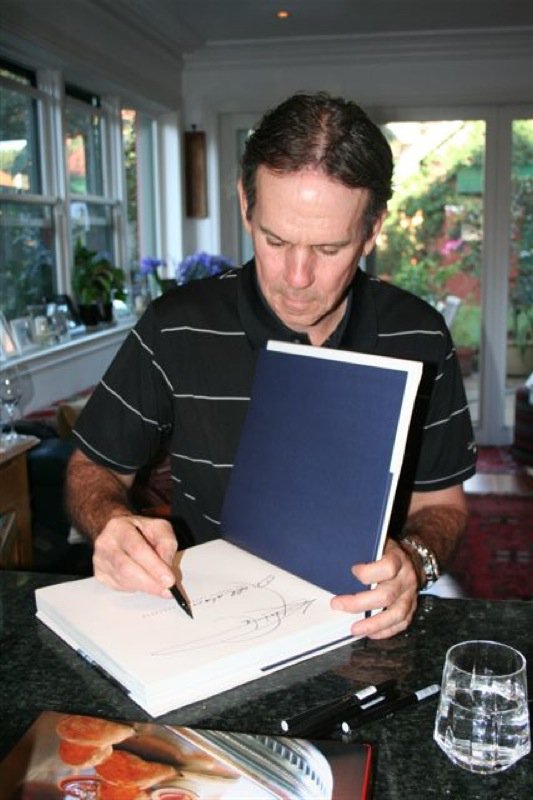 How did I come to know about this? One of those amazingly modern "œdegrees of separation". I received an e-mail from one of my clients telling me that Thomas Keller had just purchased five Thermomixes . Their son lives in Australia, his consultant is Lynette. I found her e-mail on the message, and wrote to her with far too many questions and a whole bundle of enthusiasm. She is as obliging as her husband, Ross, and shared this story with me.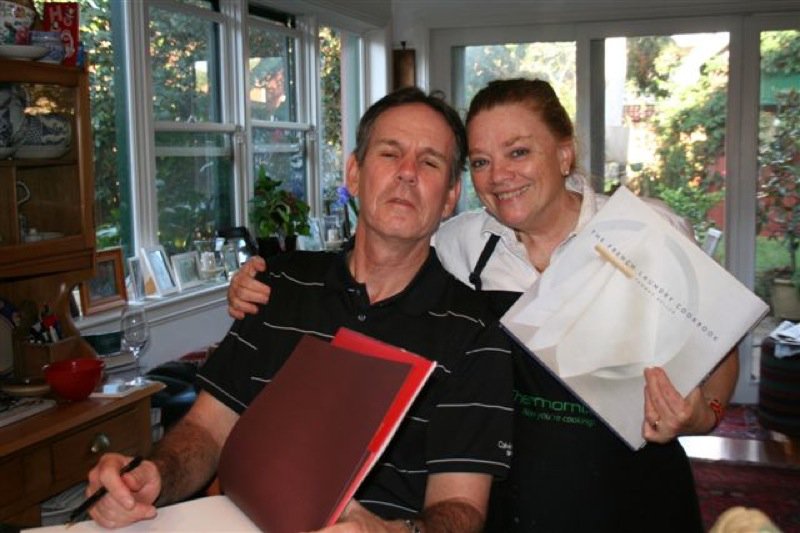 THE PREFECT ENDING TO A SERENDIPITOUS DAY!