Grade eight and nine teams challenge one another.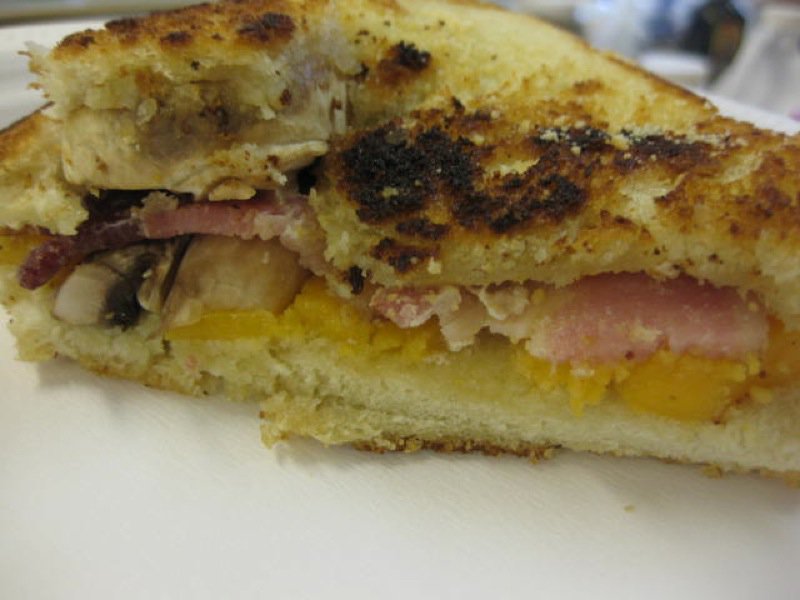 And the happy smiling teams are….
These three gals created an exceptionally flavourful vegetable medley, sautéed to perfection dipped in egg fried in butter and sprinkled with garlic. I loved the mouth feel of the finely diced vegetables with the creamy cheese and crunchy bread.These two made a delicious, classic, grilled cheese. YUM! The following pair created a delectable classic grilled cheese.
These gals had so much fun! They concocted as they went. Their recipe development was done on the spot. The rub developed by these two fellows was sprinkled on their bread and then toasted in the frying pan.
This gal had a partner, but he kept dodging the camera. They made grilled cheese sandwiches "just like mom's". The following two gals cooked up a sandwich that was one of the the winning ones today. It was grilled to crunchy buttery perfection with fried mushrooms in it. YUM.
And this smiley gals is making her rye bread sandwich with her traffic light peppers as planned and practiced!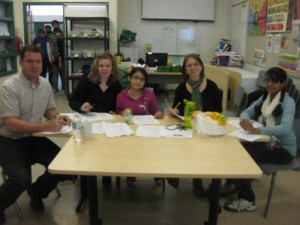 So, seven busy kitchens and five blurry judges. Judges munching and crunching… and then, the three winning teams were announced and off to the final challenge on Friday!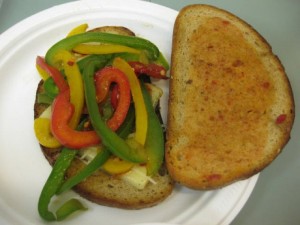 Honestly, this group was not nearly as well organized. The grade 7 group had come in before their round. They had practiced, developed their recipe and knew what they were doing. These students needed a lot of coaching, assistance, and I was far too busy to take photos that weren't blurry. I didn't get photos of the sandwiches, and I really did not get a global view. Judge's comment: This group was far less organized, but the sandwich ideas were very creative. On to Friday.