Grade Seven Competitors!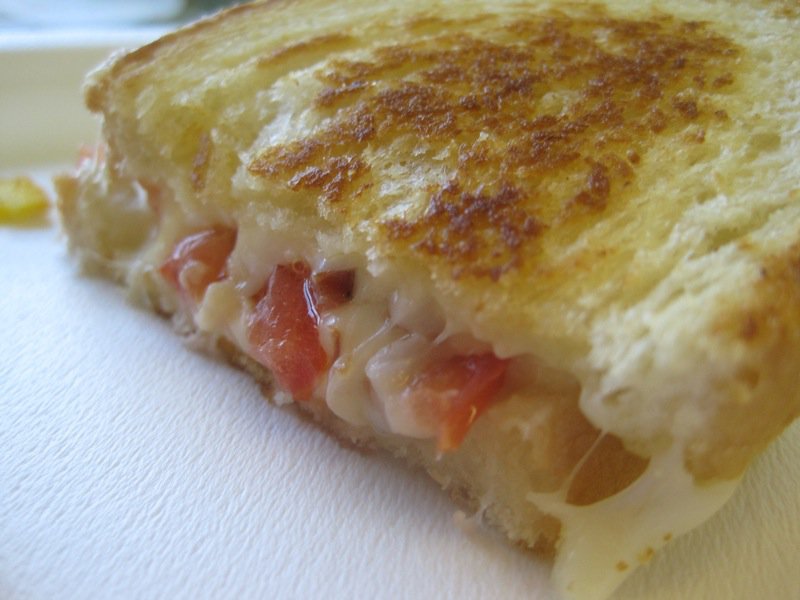 At noon today the grade 7 teams at KC School that had each been preparing their ultimate grilled cheese sandwich last week went to battle in the KC Kitchen Foods Lab at 12:15 sharp. Three sandwiches needed to be made, and 1/4 plated for each judge by 12:45. These students were focused! Are they not adorable? I truly cannot look at these photos with out laughing as each person is passionate about this contest and all are so hilarious.
The first three glass are all decked out in white and worked the entire time like little troopers, laughing at each other and pushing out their product the whole while. And, look at those gals above in chefs coats! Talk about going over the top to have a blast in this competition. They were so cute and their witty little comments were priceless.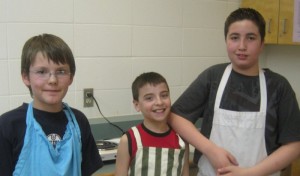 It is cool to cook at KC, even if you are a guy! I have as many guys in my classes as gals. However, not quite as many fellows in this contest. But did they have fun, or what?
The first little gal was abandoned by her team mates at the last minute. Yikes. But, another friend rescued her, and she was able to present her creation to the judges. The lone fellow above arrived 15 minutes late, worked on his own, yet got all his sandwiches out and served on time. Well done!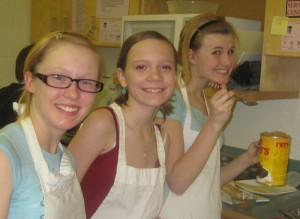 You can see the lively attitude on the last group. And cocoa? Yes, it was in their recipe. Yes, it was. There was a flurry of creativity in the Kitchen today! By the fifteen minute bell, the judges were tasting their first sample.

Three teachers volunteered to help out with judging as it would be impossible for me to judge without hurting feelings. Mr. Pratt is here today with three students judges from the Student Leadership team who assisted me with this Challenge.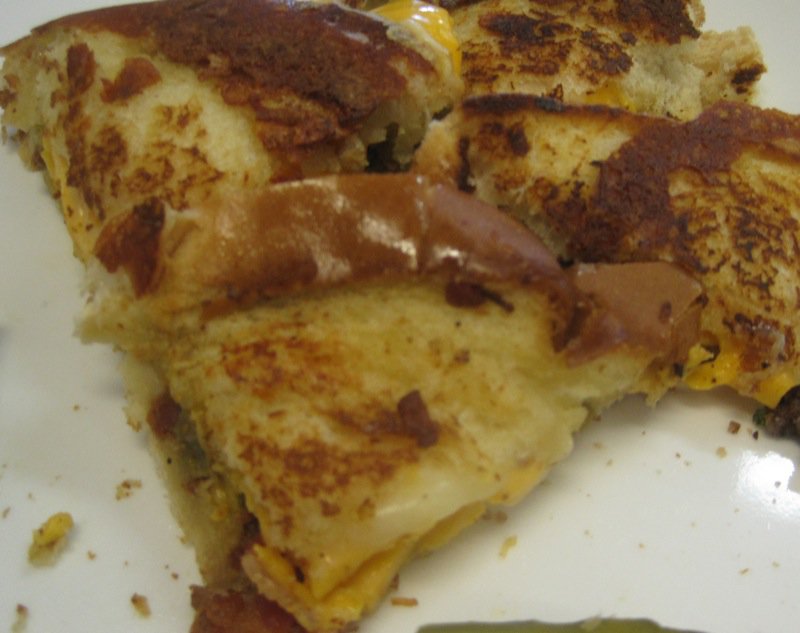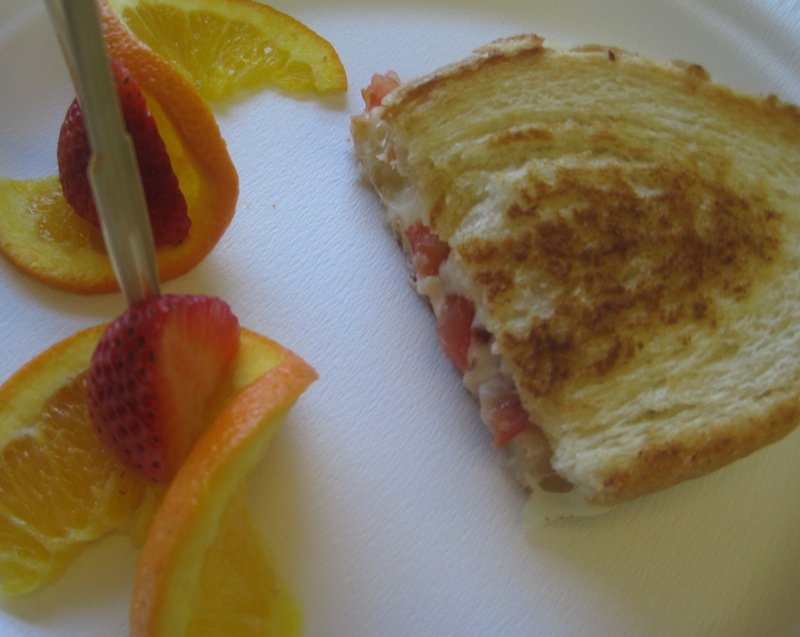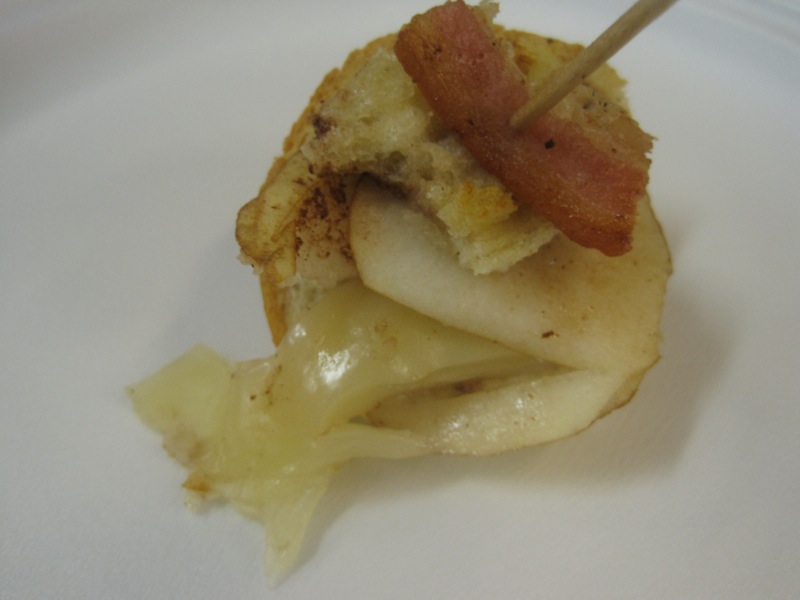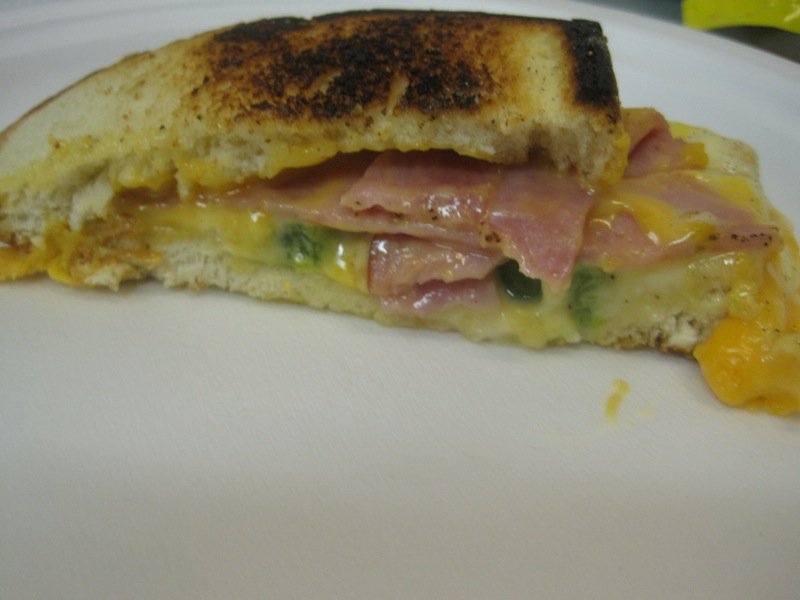 Do these sandwiches not look deadly delicious? Each was absolutely unique in character, flavour, texture, presentation and taste. I will give away no specific hints except for what you see, as the winning team will be accompanying me to Slow Food Edmonton's Grilled Cheese Olympics Sunday, March 16th at 4pm.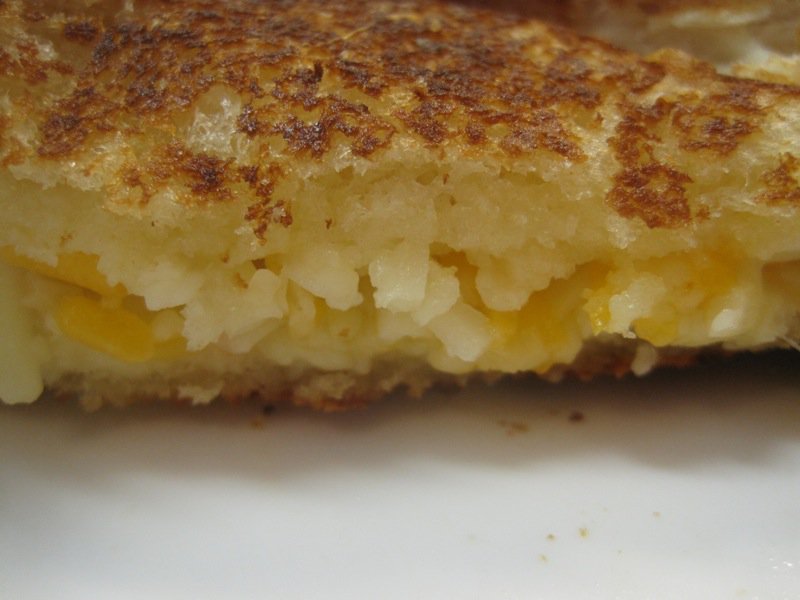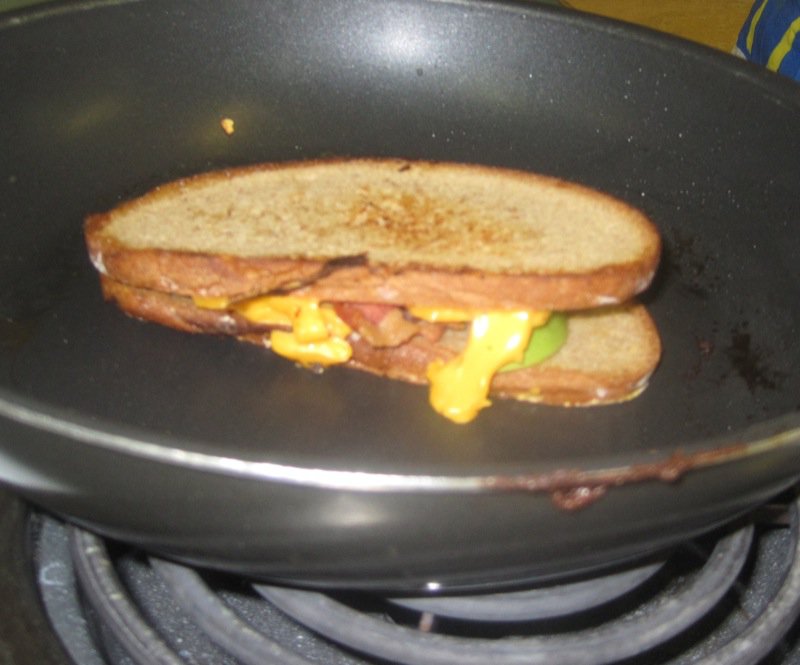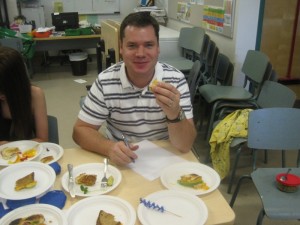 And the judges tasted and tested and chewed and oooed and ahhhed and ate and ate and evaluated. The samples were piling up faster than they could eat them. They did only get six quarter sandwiches, so it was just a nice lunch.
As they tallied and totalled… the teams cleaned up and shared samples with one another.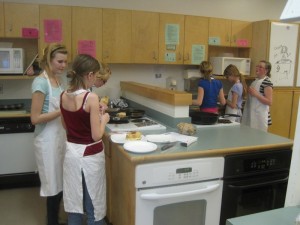 Today, three winning teams were chosen. And those three teams will battle again on Friday for the winning spot at Slow Food Edmonton's Olympic Challenge below. And, right now, my students are challenging you to enter this contest to try to beat our team. We think it will be very difficult. Yes, we do!