They are flowering now: pluck and preserve!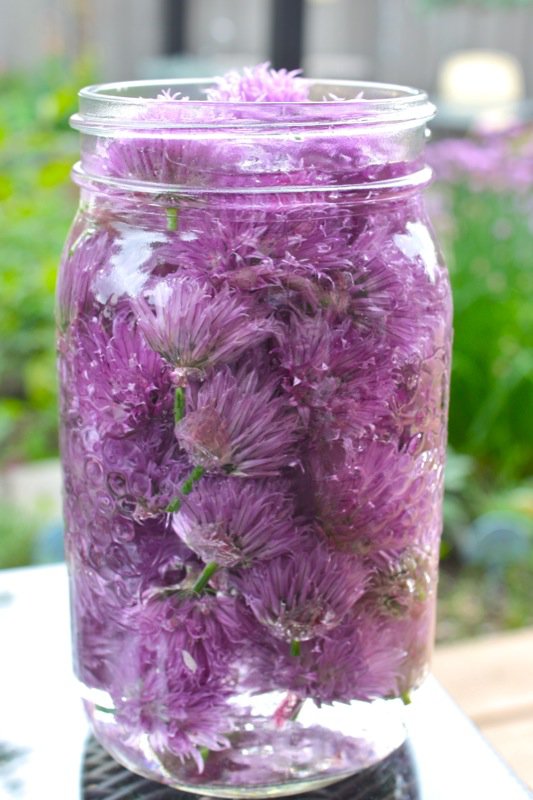 I stood and gave a standing ovation to Food in Jars the other day when I read the post she wrote about her Chive Blossom Vinegar. Every year I have more chive blossoms than I can use, but this year, I had a field of them (almost!). Callie came to pick up a couple of clumps and I still had too many to use. Not anymore!
Get out your jars people! It is chive flower season and if you have an overflow of these, this is the magic solution to use them all!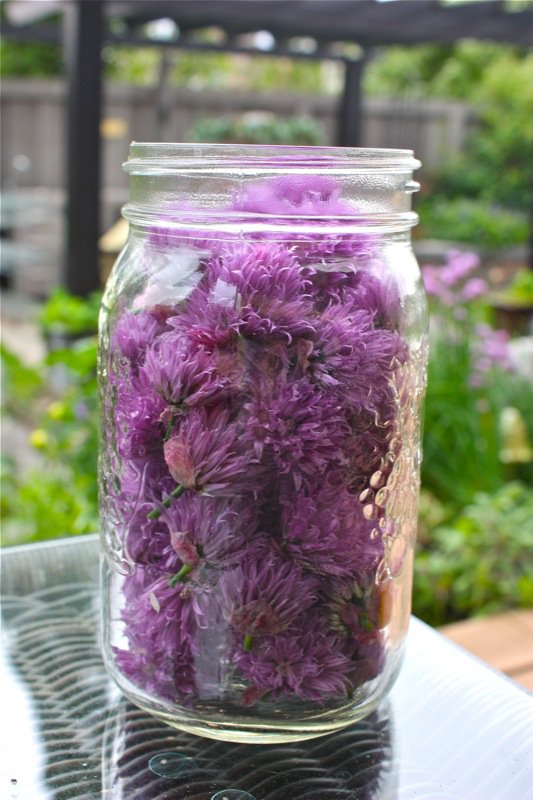 I put 75 blossoms in my jar. Fifty filled the jar, but after the white vinegar was poured over the top, I snuggled more than a few more in the jar without crushing any of the blossoms. below to the left is the jar with 50 blossoms, and to the right with 75 blossoms. I pushed them under the vinegar before putting the lid on.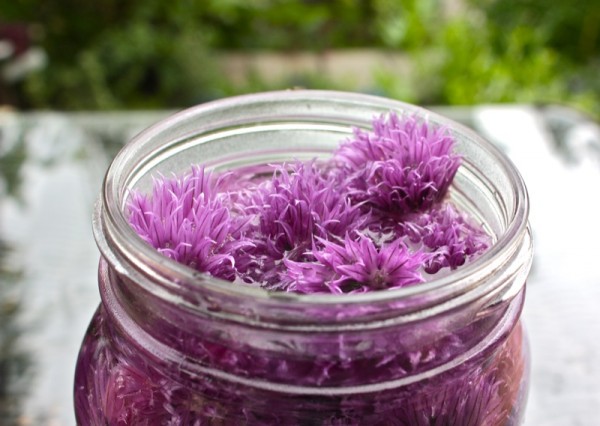 They are so beautiful. I marvel at the miracle of so many aspects of nature: the tiny florets on each of these blossoms bursts with flavour and is a fantasy of beauty. Just one.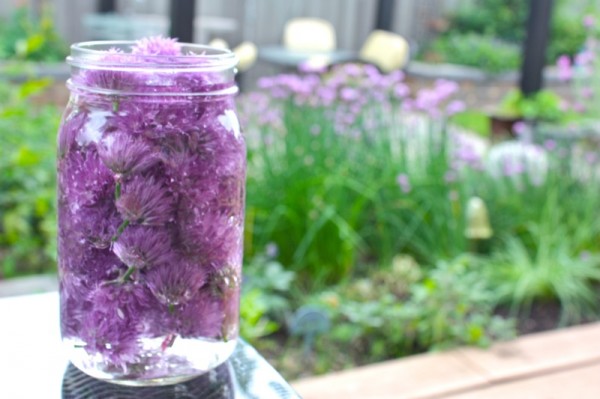 See the blossoms I still have left in the background above? You can more clearly see my nodding onion, below, in front of the chives now that Callie has given a home to the chives that used to hide it.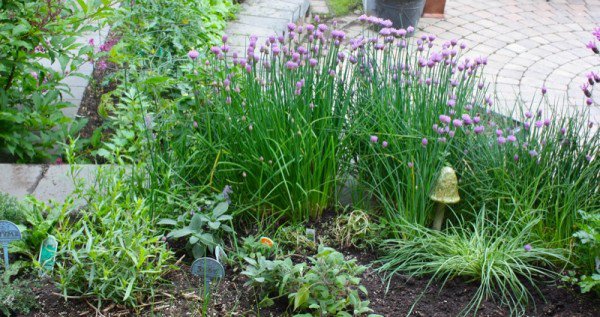 It has been one day, and the vinegar is already a gorgeous pink colour. I thought of adding sugar, but I can always do that later. I found my raspberry vinegar last year needed a considerable amount of sugar to balance the raspberry flavour. I am very curious to see how this will taste. I will be making more, and am convinced it will be next winter's favourite treat!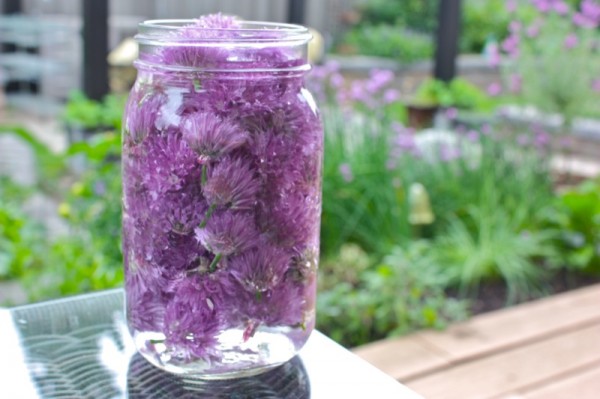 Update three weeks later: look at the colour of the vinegar below!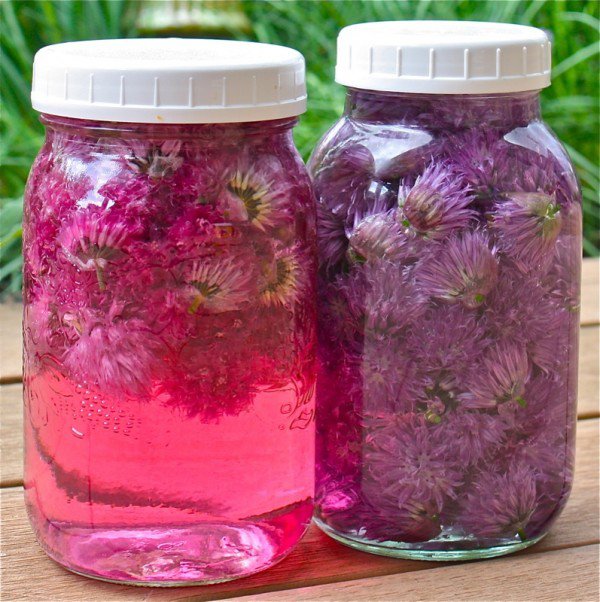 The flowers have risen to the top! I strained the vinegar and stored it. You can find a yummy salad dressing recipe I made from it here. See the gorgeous colour of the strained vinegar beside the dressing below. Chive Flower Vinegar: your new Spring preserve!