No new client incentives this month, but a host incentive!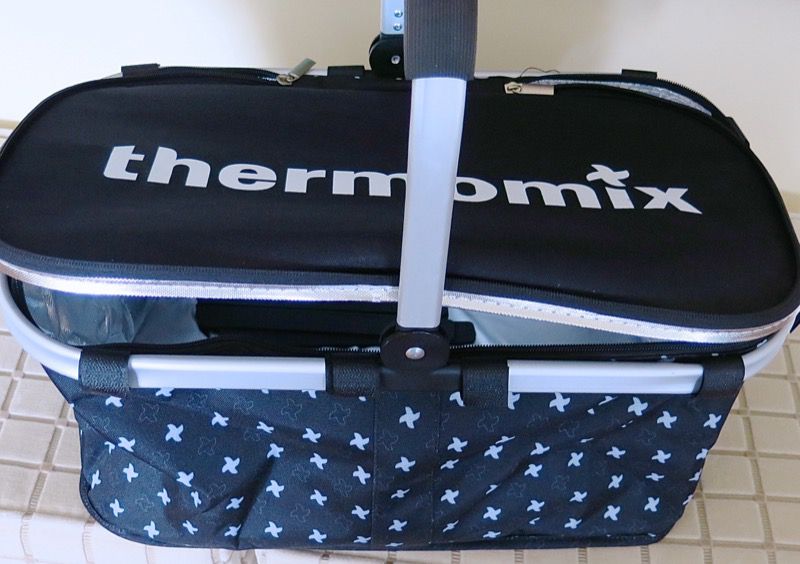 The coveted 1.0 L ThermoServer continues to be the host reward if the host has three guests from three different households attend a Thermomix demonstration; however, should the host buy a Thermomix, or a guest by a Thermomix, the host reward can be upgraded to the 2.2 L ThermoServer or a picnic basket, as illustrated above in black, or orange. Either way, it is a win win, and this month, there is a choice!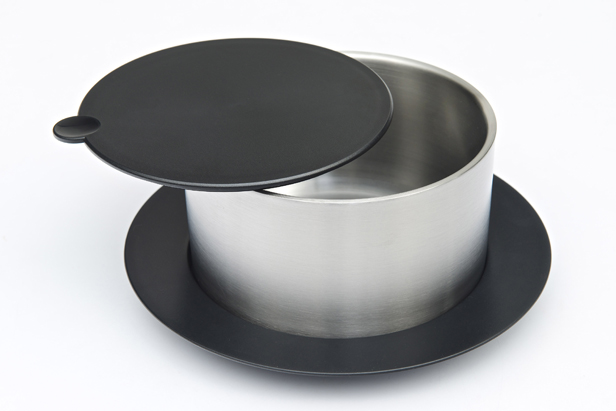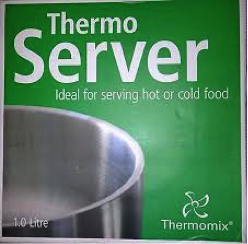 The ThermoServer keeps food hot or cold for over 2 hours and is coveted by all Thermomix owners. I use mine a multitude of ways; my top two uses are proofing bread and incubating yogurt. You can also see how I use mine in this post.
TM5 Accessories
The carry bags are in. They come only in black and are 100 dollars plus gst and shipping to your door.
There are no second bowls available for purchase at this time, and no other cookbooks are available at this time. We are in the process of submitting an order, but only for the TM31 cookbooks, which can be used with the TM5 on Manual Mode. There is only one Basic Cookbook and Chip in English. We also carry the Basic Cookbook and Chip in French, German, Traditional Chinese and Simplified Chinese. Chips from other countries will not work on our machine.
Payment Plan
We do offer a fantastic Thermomix TM5 opportunity for you to purchase your machine on a payment plan for 1 or 2 years at 13.5 percent.
Demonstration
If you are interested in a demonstration in the Northern Alberta area (Red Deer North); please leave a message below, and we will make it happen. We have a vibrant Team of Thermomix Consultants in Edmonton eager to work with you now. They are not wearing their Thermomix Aprons… we'll fix that next meeting, but what an enthusiastic, skilled and informed group!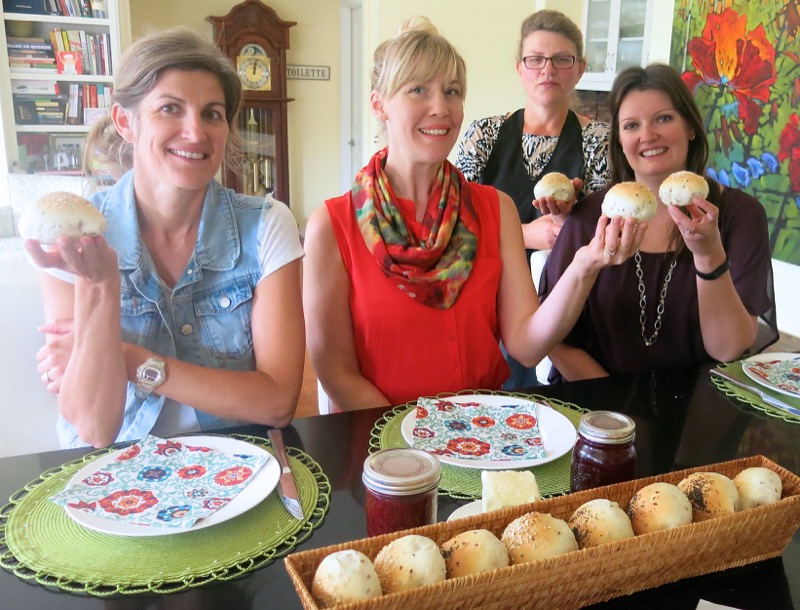 TM5 Cleaning Tips: Protection Grids
The TM5 Thermomix has the design with Protection Grids on the back and the bottom of the machine for better air circulation which helps keep the motor cool and for protection from insect filtration of the motor (only for some areas of the world).
The grids can be cleaned easily when you remove them from the machine. Please follow all of the steps within your Instruction Manual.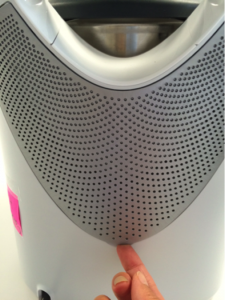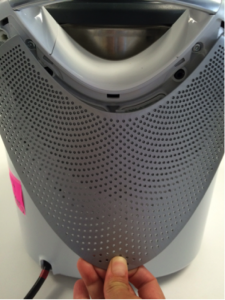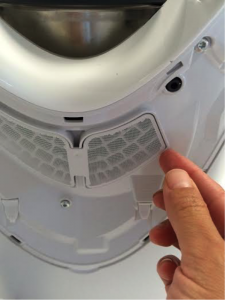 All TM5's will have the grey grid at the back of the machine. Your grid cleaning schedule will be dependant upon the climate of your country, the humidity, or the dryness in the area. In Canada, it is suggested that we remove the grey grid and clean it seasonally, or 4 times a year. Above, far left, is a filter under the grey grid. This may or may not be inside of your machine. Vorwerk International only includes this filter in countries where they worry about insect infestation inside of the machines. In Canada, our machines will not have this filter. If the filter is inside of the machine, it is not necessary.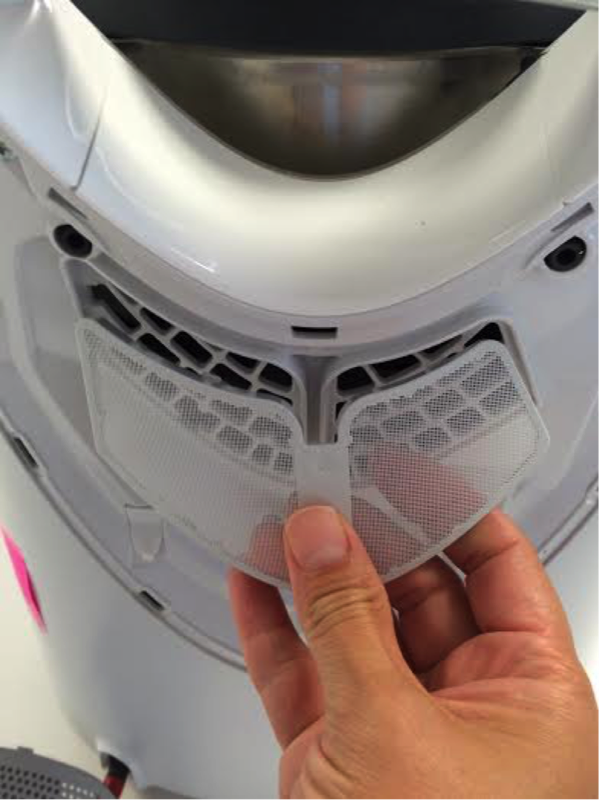 Both of the above are easily snapped out. I suggest you have a helper to snap the grey grid back in place to avoid breaking any of the little ends.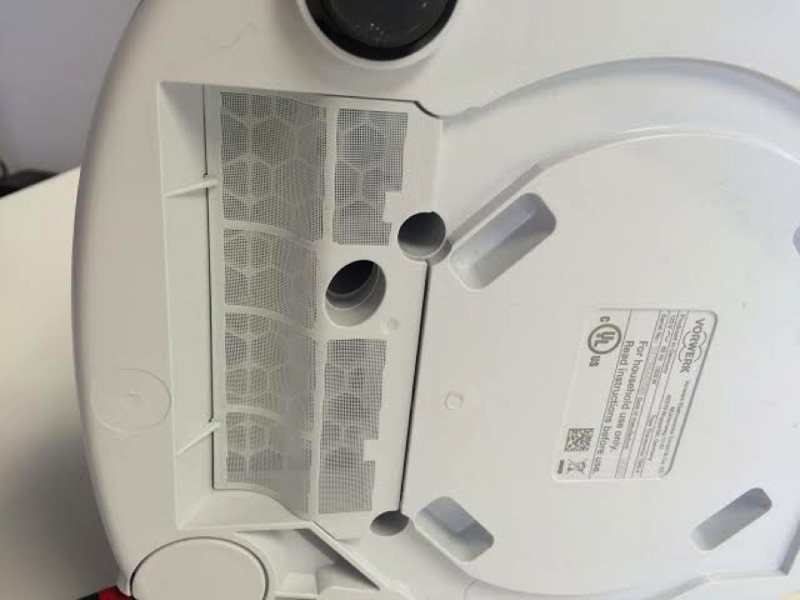 The grid at the bottom of the machine is removeable with a small screwdriver. A couple of times a year, this will need attending to, with a good cleaning and a very thorough drying before replacement.
Share your favourite Thermomix TM5 recipes! I love to hear how you are doing and what you are making!