Canadian Easter Dinner: Gather Your Family Together this Easter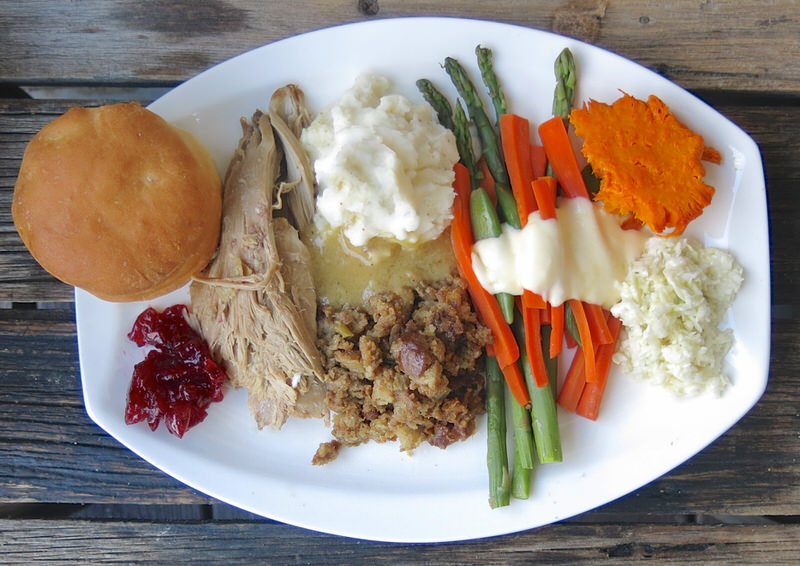 All of our family easter Easters include fresh organic local know-your-farmer turkey, homemade dressing, mashed potatoes, homemade gravy, homemade cranberry sauce and mom's homemade prairie dinner buns. In recent years, we've added the famed Newfoundland Partridge Berry Salad. Other components? When dad was alive, a fresh, crunchy simple cabbage coleslaw was a must. Vanja likes to have coleslaw, too, so it often rears its head on the buffet. Usually, I make oven roasted parsnips with leeks for the vegetable side almost every holiday meal, but at Easter, I like to pop in early asparagus with Hollandaise and a colourful carrot. Turkey Dinner is the easiest dinner to make. Seriously. If you have never made one, you will be very surprised at how easy it is to get a delicious variety of food on the holiday plate with so little effort. And, if you have made countless turkey dinners, like me, please chime in and encourage my younger readers or those with less experience to give it a go!
Canadian Easter Dinner: Possible Appetizers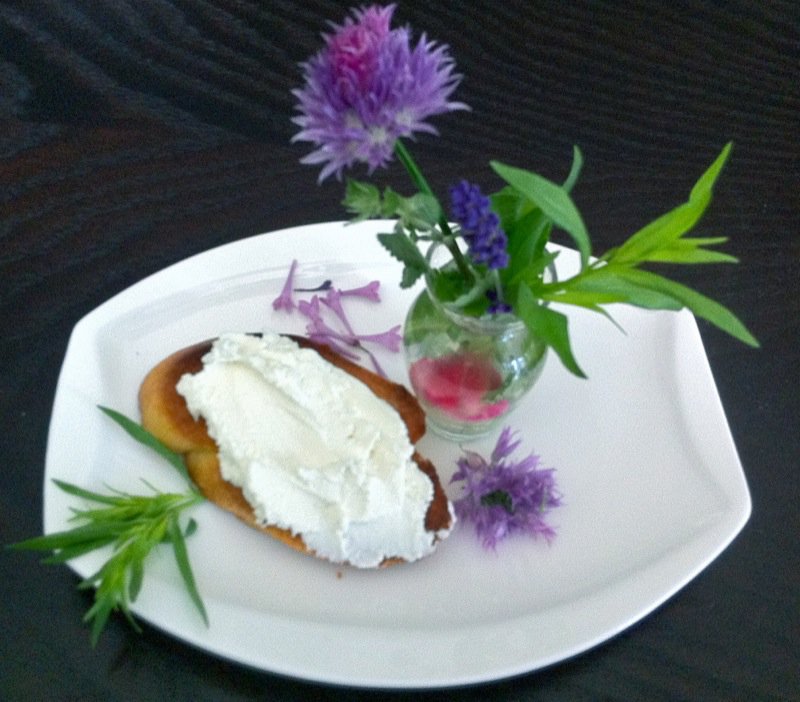 The Edible Bouquet with Fresh Homemade Ricotta is my favourite. What is yours?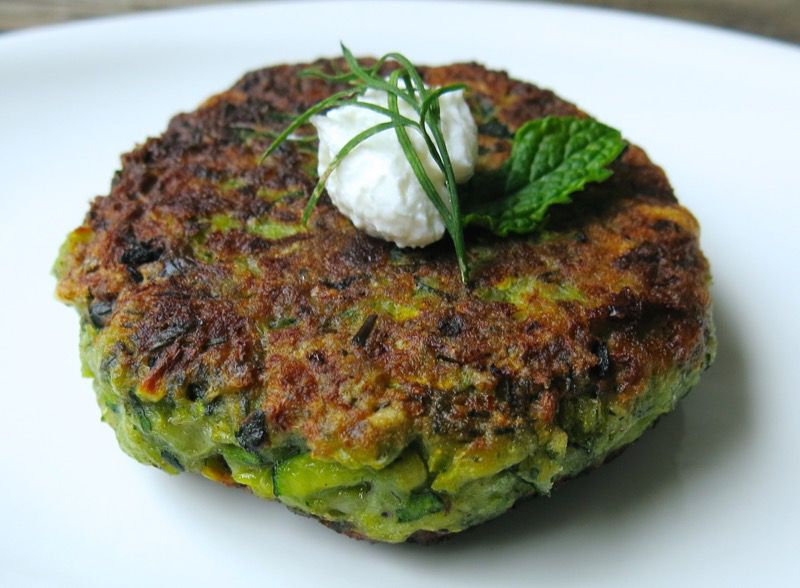 Zucchini Croquettes
Zucchini Croquettes exude Spring as the flavourful bites are scented with mint and dill. Fresh herbs always bring Spring to the forefront of a recipe for me. They can be easily made ahead, and frozen to be fried just prior to serving. Or, fry earlier and simply reheat in the oven. This recipe is very forgiving and delicious with Creme Fraiche or Homemade Yogurt.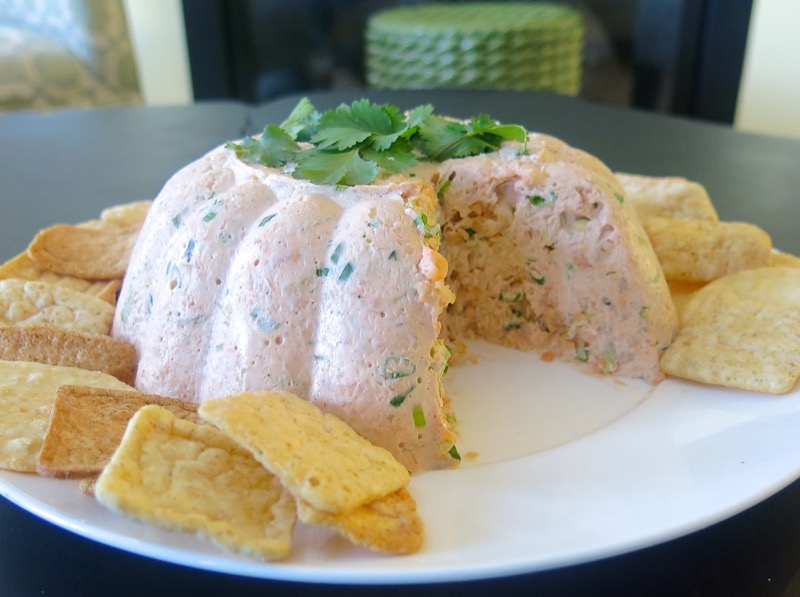 Tomato Soup Shimp Dip
This is a retro dish from my youth that can be made a day or two in advance and is a real crowd pleaser. It is rich and delicious so if the crowd is a little older, it might be too much food for an appetizer prior to a holiday meal, but if the crowd is young and growing, this is the dish for you. Deeee-licious. I haven't met one person who doesn't love it.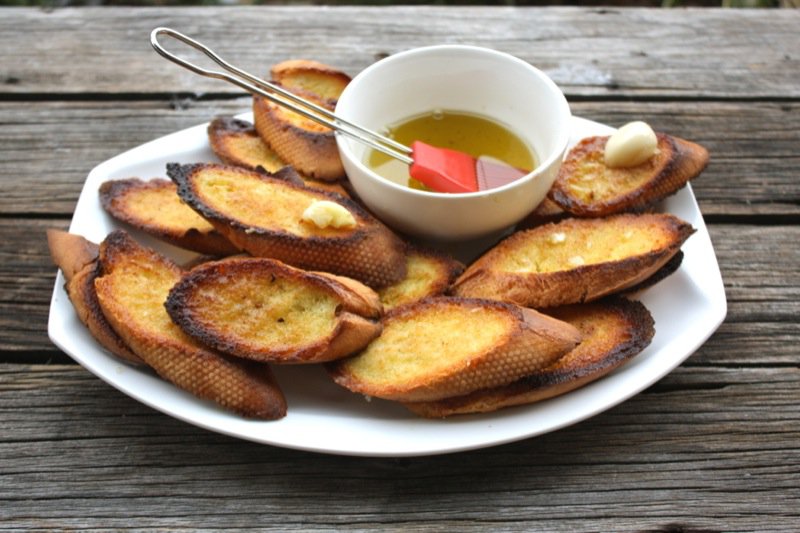 Basic Garlic Bruschetta
This recipe is the foundation for any topping of your choice and a quintessential "Hello!" to Spring for our family is the tomato topping to follow.
dddd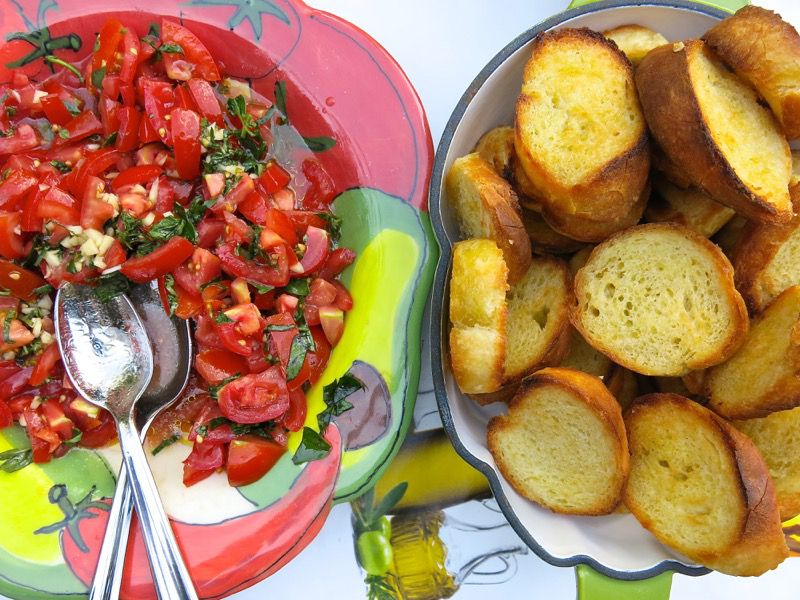 Fresh Tomato Bruschetta
Using the prepared recipe above, this lovely, light, bright and flavourful tomato salad topping sings spring in the most appealing manner. It is such a simple, delicious little recipe. We make it often throughout the Spring and Summer and a little appetizer of it prior to the celebratory Easter meal brings a promise of the new season to come.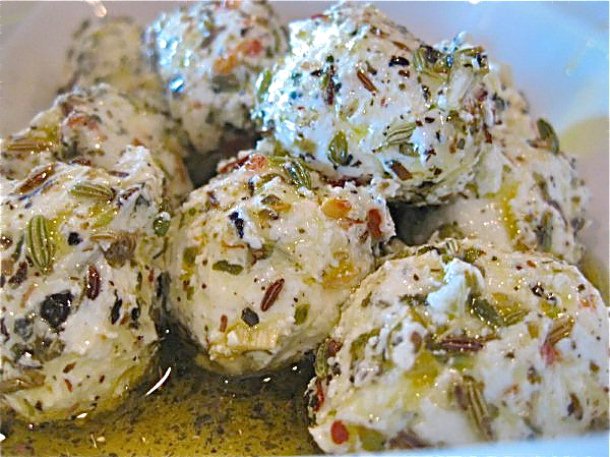 Yogurt Cheese Balls
This is my own recipe and famous amongst friends and family. If you have never made yogurt cheese, now is the time. So simple. You can make these a week in advance.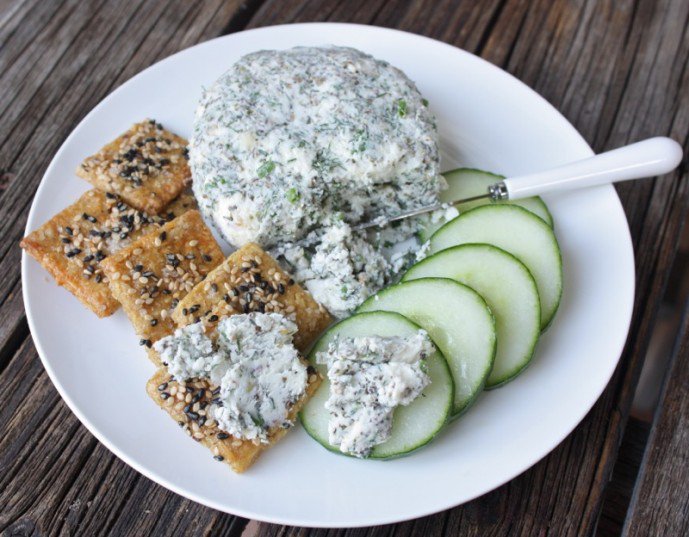 Homemade Boursin
Homemade Boursin is a fresh and herby cream cheese spread with garlic and a pinch of hot pepper. It keeps a considerable time in the fridge, can be made a few days ahead, is delicious on a cheese tray or by itself with homemade crackers. I get asked for this recipe all of the time. My answer? On my website!
Smoked Salmon Pears
Now, if you have a little time on your hands, these Smoked Salmon Pears are very special. Wild Canadian Smoked Salmo wrapped around a caper with Homemade Boursin (recipe above) wrapped around the caper. Talk about tasty! Talk about pretty! Talk about a Celebration of Spring in one bite!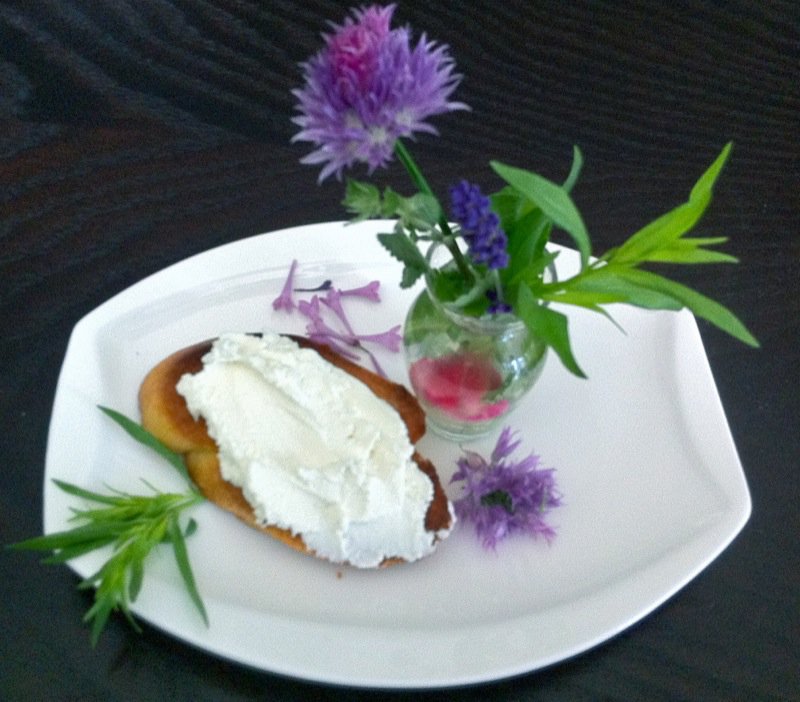 Edible Bouquet with Homemade Fresh Ricotta
The ultimate appetizer for a Spring Celebratory dinner is this one. Seriously, how much fun is this? Little miniature vases stuffed with chive flowers, fresh tarragon, mint, rosemary and whatever else is peering through that black moist earth early in the year. Delicious and easy to make Homemade Ricotta a top a Bruschetta (recipe above). Now, that is a novel presentation, sings spring on the tip of the tongue to the back of the throat. It is a full on orchestra!
Canadian Easter Dinner: Possible Sides and Salads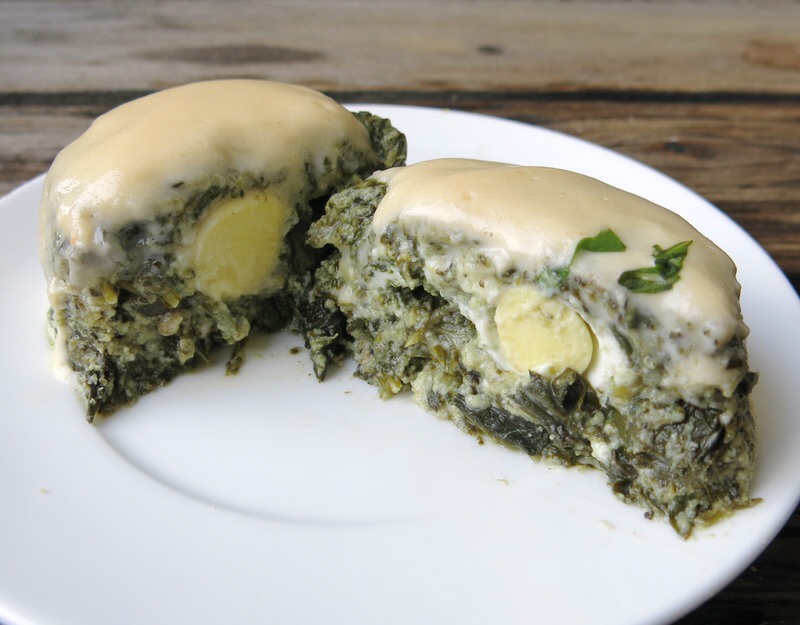 The Pasqualina Flan is a favourite side for my Easter meal if I don't make the Torta Pasqualina for brunch. So nutritious, delicious and just celebratory!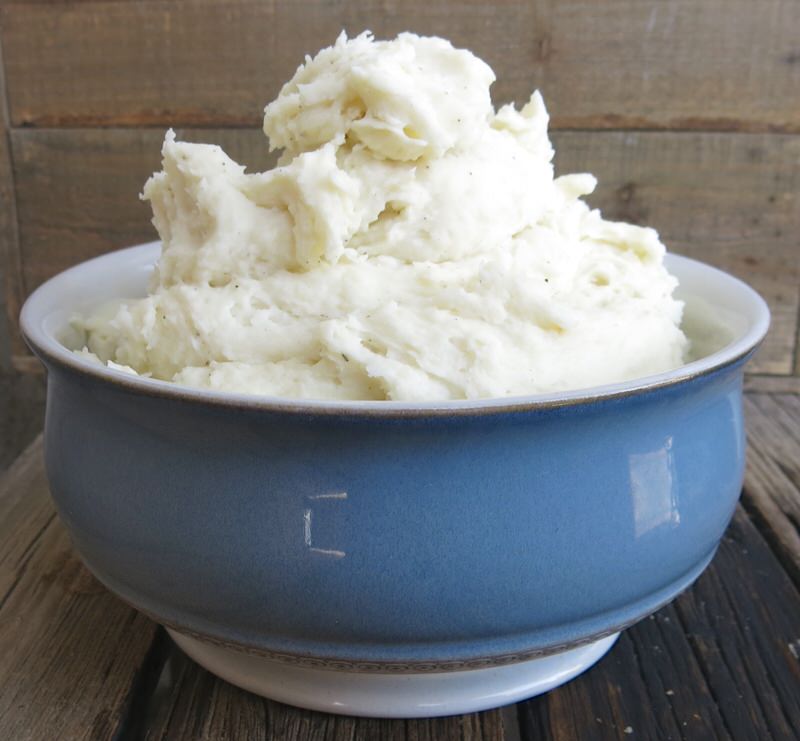 Marie's Best Ever Homemade Mashed Potatoes
Can't have a Canadian Turkey dinner without Mashed Potatoes and Gravy. This is a no-fail recipe (if you follow the instructions) and the best mashed potatoes I have ever eaten.
aaa
jjjj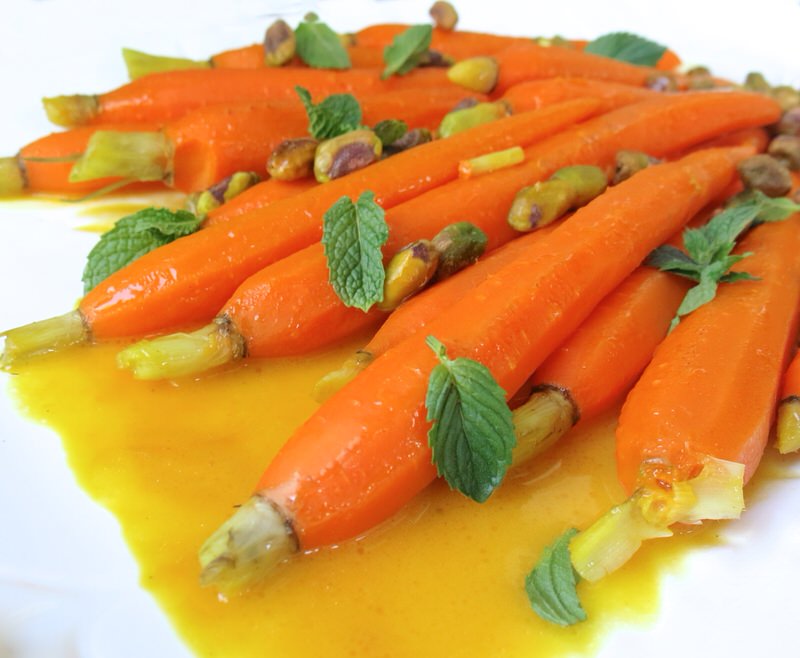 Saffron Glazed Carrots
If you want to get all fancy-schmancy, make this recipe. It isn't as complicated as it seems. It is delicious and a show-stopper. The lovely stem-on carrots are key. And, it does take a little time to clean those ends to a pristine table-service condition.
bbb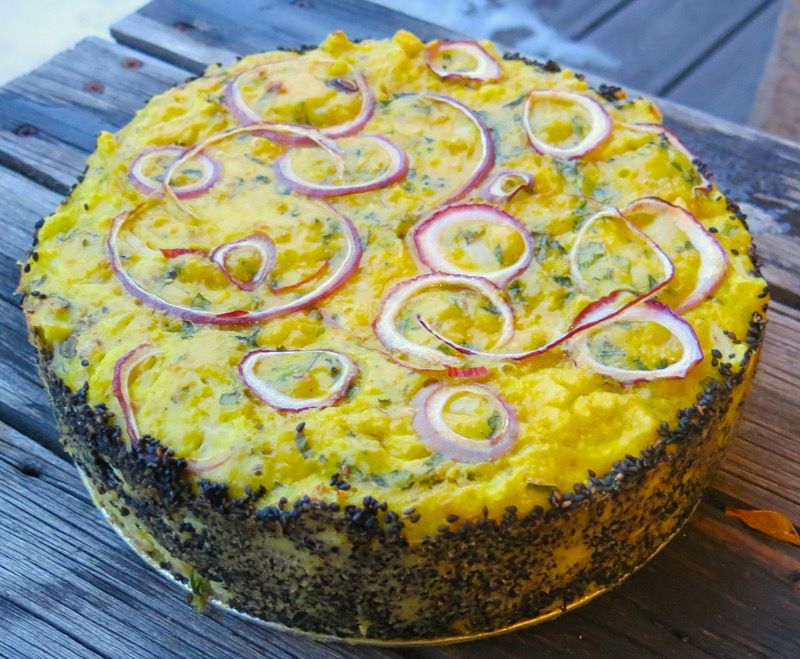 Yotem Ottolenghi's Famous Cauliflower Cake
This is a recipe for an Easter Dinner Potluck. You need to bring a dish and only one. This is the dish to bring. It takes time to make. It presents professionally and your host and all guests will feel loved and like you really made an effort – because you did. It is not hard. It takes time, but not too much time. Take a look at the step-by-step images to decide.
ddddd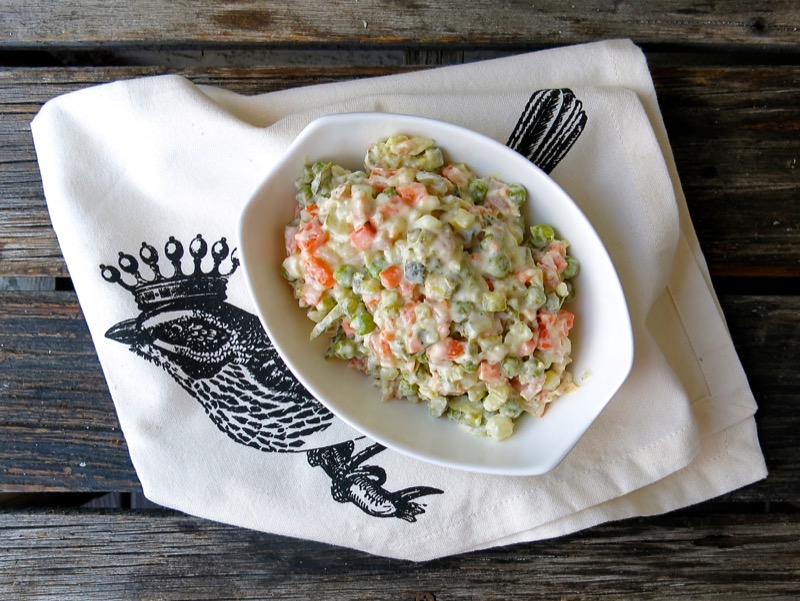 Russian Salad
This is a traditional celebratory salad that most Eastern Europeans get all excited about when they find it served at a Canadian feast. It is similar to a potato salad regarding the time it takes to make, but completely different flavour and texture-wise at there are equal portions of all ingredients, including the ham and dill pickles. Though it might be thought of as a Winter salad, it is a lovely addition for a loved one from an Eastern European culture (like my husband, Vanja!).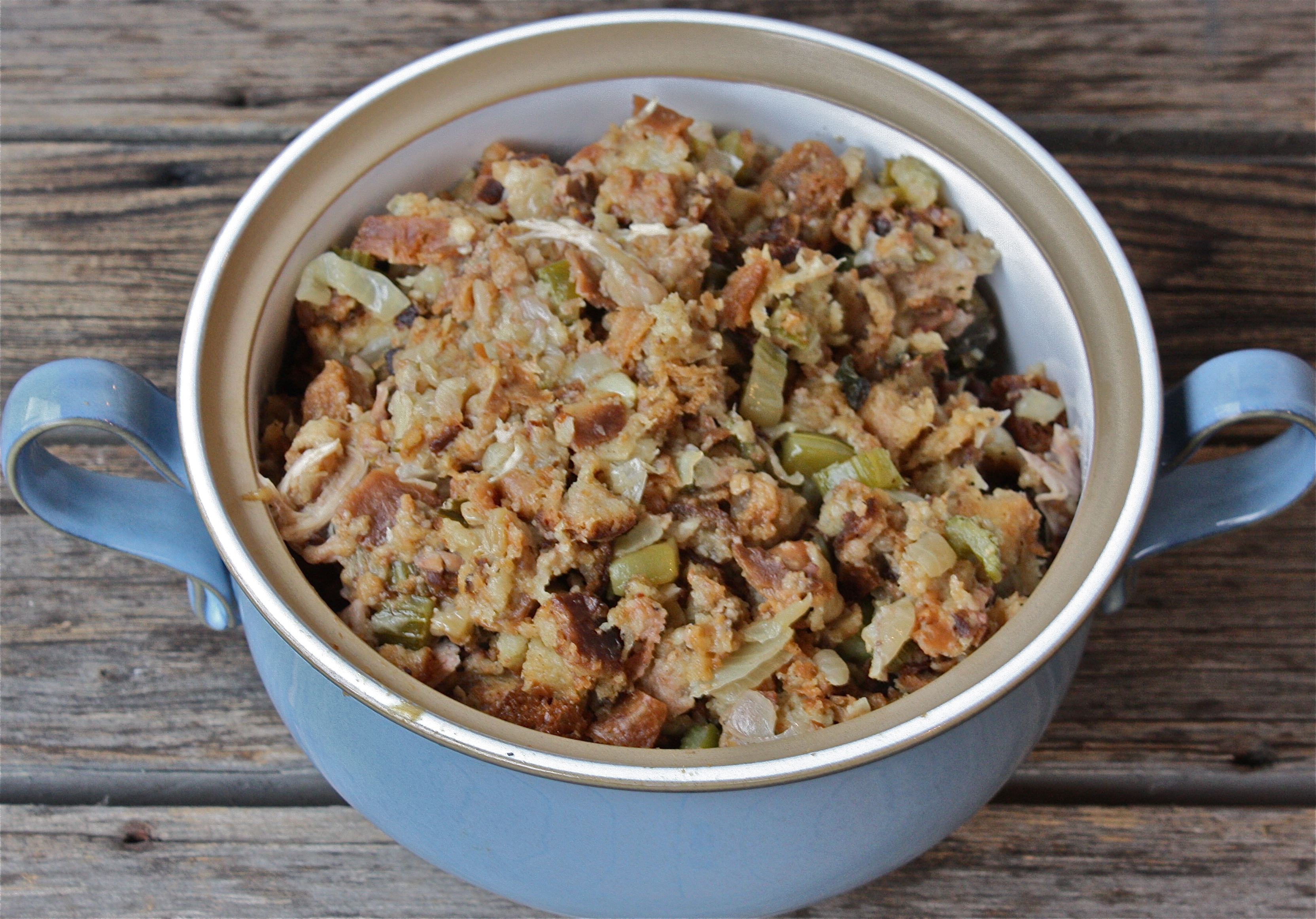 Homemade Turkey Stuffing or Dressing
So simple, so delicious and though some think a turkey doesn't cook properly with dressing stuffed inside its cavity, I beg to differ. If you do it properly, pay attention to the cooking time and temperature, you will not get ill. Of course, you can make it and bake it beside the turkey. Will it taste the same? Heck, no! Tasty, though, but come on! There's nothing like the fat-laden dressing spooned out of a turkey fresh from the oven. Moist? Understatement. Sooooooo goood.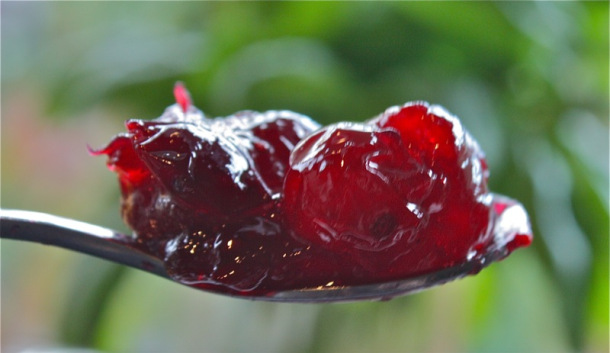 Homemade Cranberry Sauce
It is a myth that homemade sauces, jams, jellies and dressings are hard to make. Can you open a package? Good. Open the bag of fresh cranberries and pour it into a heavy pot. Add water and sugar. Read the recipe. That's it. Delicious? Will you ever buy it from the tin again? No comparison!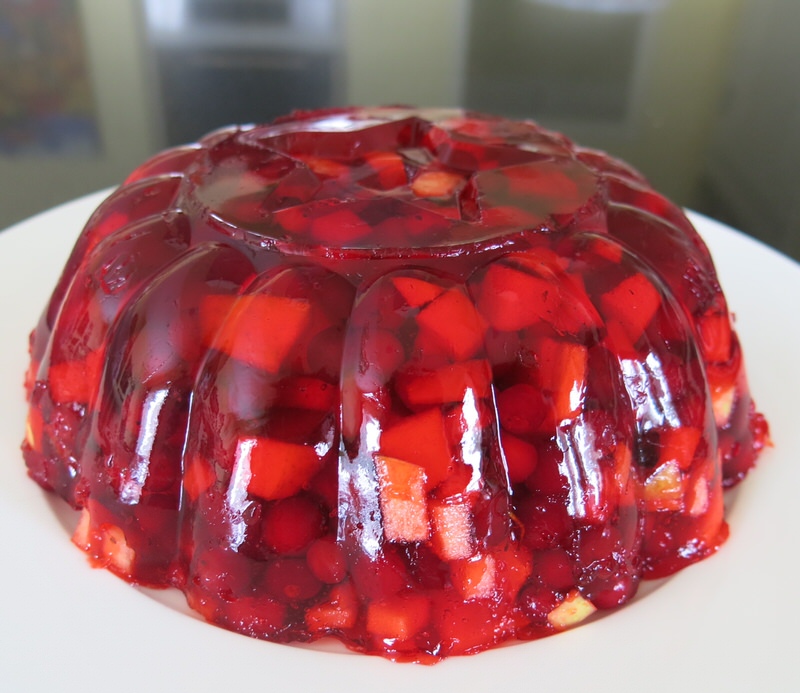 Partridgeberry Salad
This salad recipe is the newest addition to our holiday meal thanks to Emily Mardell. She has supplied me with the Partridgeberries. Have no idea what I will do when I run out. They are such a special Canadian Berry only harvested in the Atlantic Provinces. A simple, delicious jellied salad that really compliments a turkey dinner.
dddd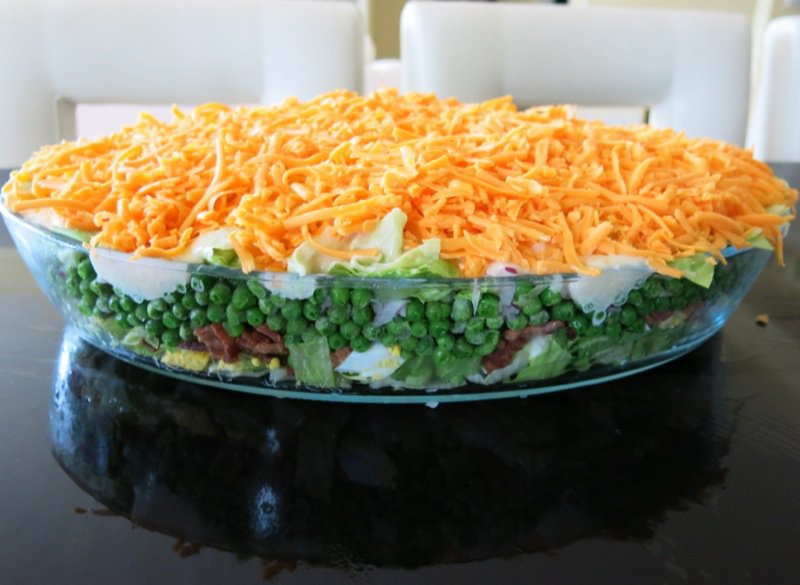 Seven Layer Salad
This is another traditional Canadian Prairie Potluck staple. It is a heavy salad that really feeds a crowd. If you need a dish to take to an Easter Dinner that will be well attended and you do not have time to make anything too fancy, this will have everyone there thanking you. It is that delicious. You know if you live in the Canadian Prairies. We love this salad. We keep losing and finding the recipe and forgetting it and remembering it. But whenever we eat it, we have two servings. It is just that yummy.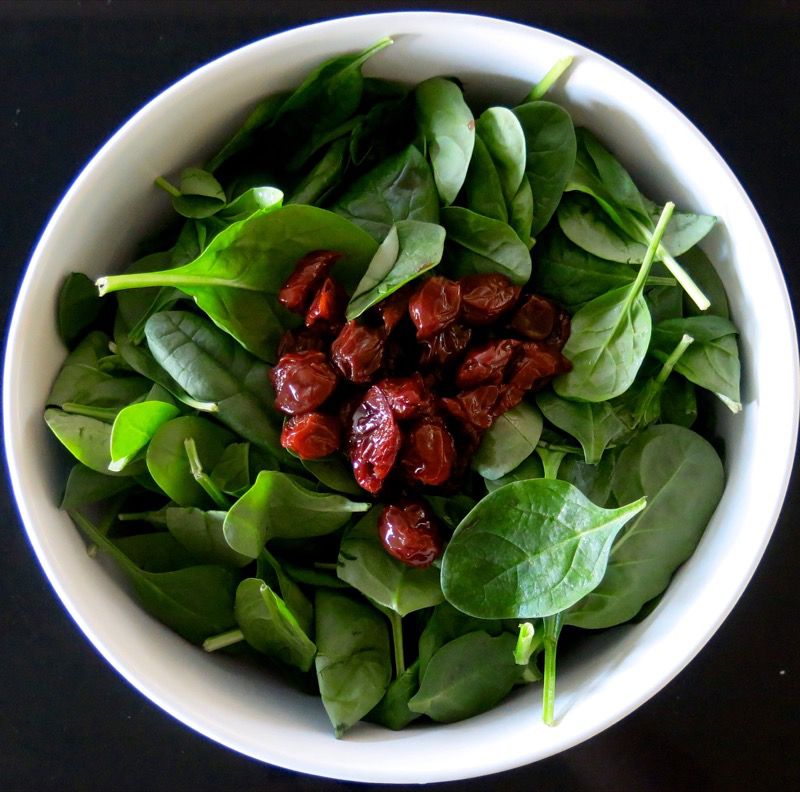 Spinach Salad with Preserved Sour Cherries
An easy salad to make if you have made my recipe for preserved sour cherries, otherwise, forget it. However, it might inspire you to make a similar salad that celebrates the vibrancy of Spring.
aaaa
aaa
Canadian Easter Dinner: The Main: Turkey or Other?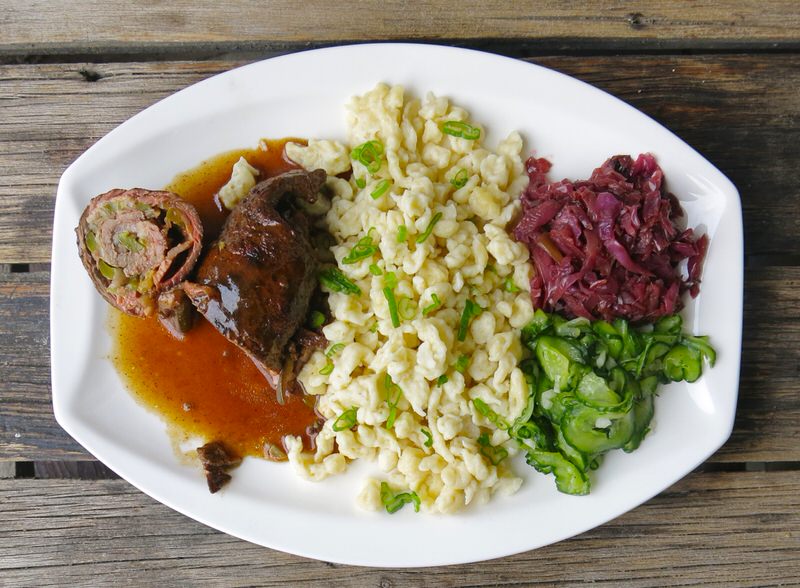 Such a scrumptious German celebratory meal. Not ours, but one I enjoy and appreciate.
Homemade Turkey Dinner
This is just what we do. If you need to know how to roast a turkey, start here.
hhh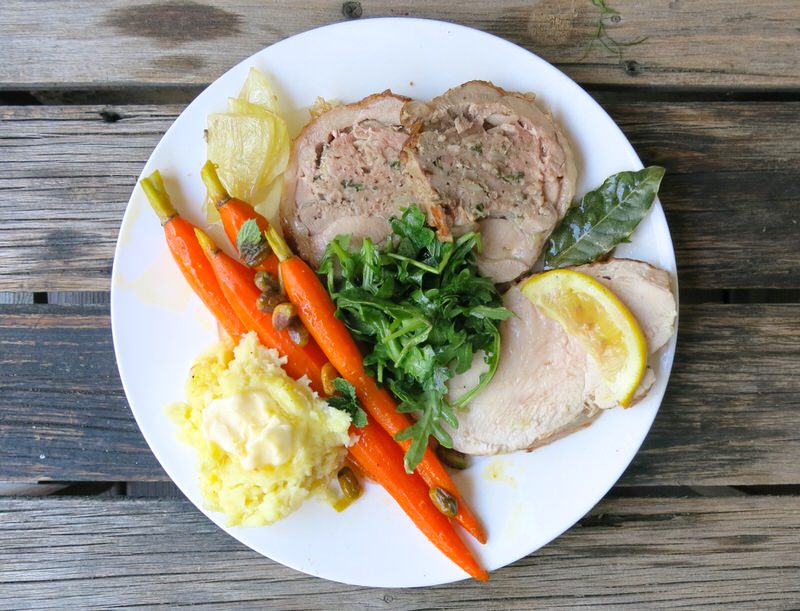 Turkey Leg Roulade with Pancetta and Sage
Now, this is the whole meal deal and a very special "highfalutin" type of turkey dinner. The kind you make because you just love to cook and try different challenges or the kind you make when you have the mother-in-law from hell and want to impress her with your culinary prowess. The entire meal is in this post with all recipes and step-by-step instructions and it is truly scrumptious.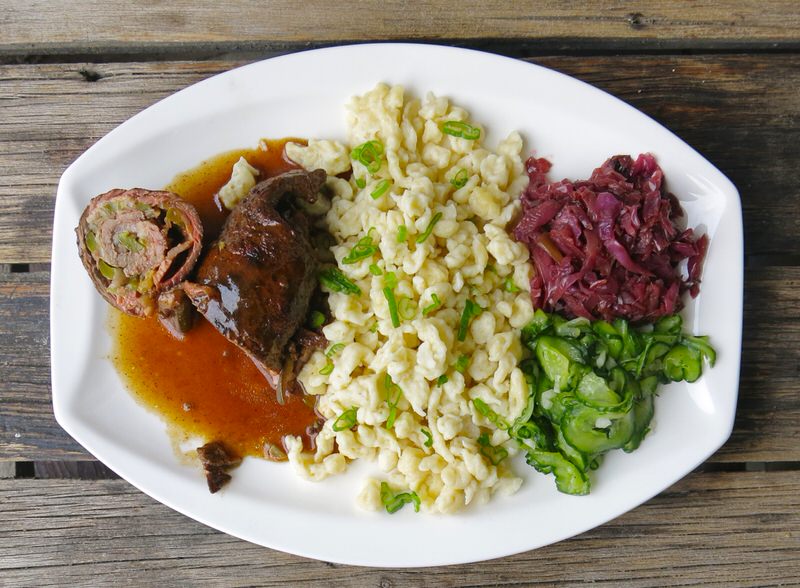 German Fleisch Rouladen

https://www.acanadianfoodie.com/2017/03/24/german-fleisch-rouladen/Another whole meal deal with all recipes included with step-by-step instructions. A down-home version of deliciousness and a traditional celebratory meal often on the tables of our German Canadian friends at Easter. YUM!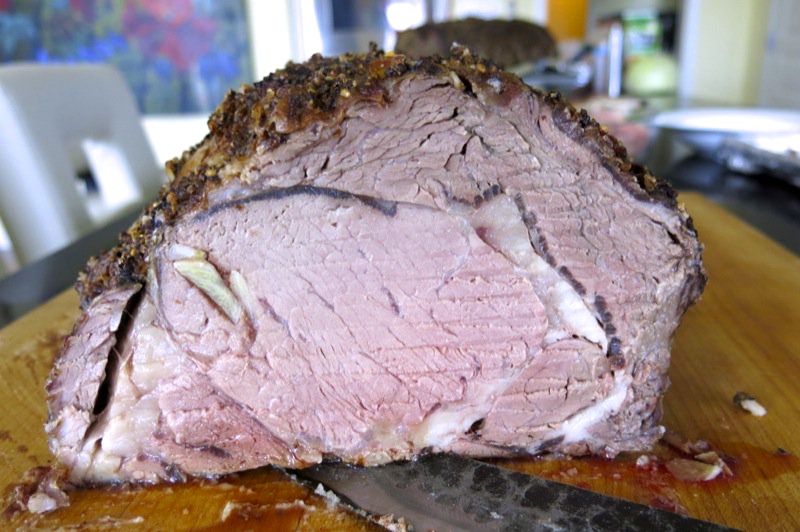 Garlic Stuffed Prime Rib Alberta Know-Your-Farmer Grassfed Beef
Some will always vary from the trodden path at holiday meals. Ham is a popular choice and one my sister always made. I loved it at her house. Prime rib is another often found on a holiday table in the Alberta prairies' I use the word "often" carefully as it is not a traditional main, but as it is an expensive and delicious roast, so sits proudly on a holiday table. This recipe is a keeper. I have carted one of my Garlic Stuffed Prime Ribs across Canada in an airplane, by request.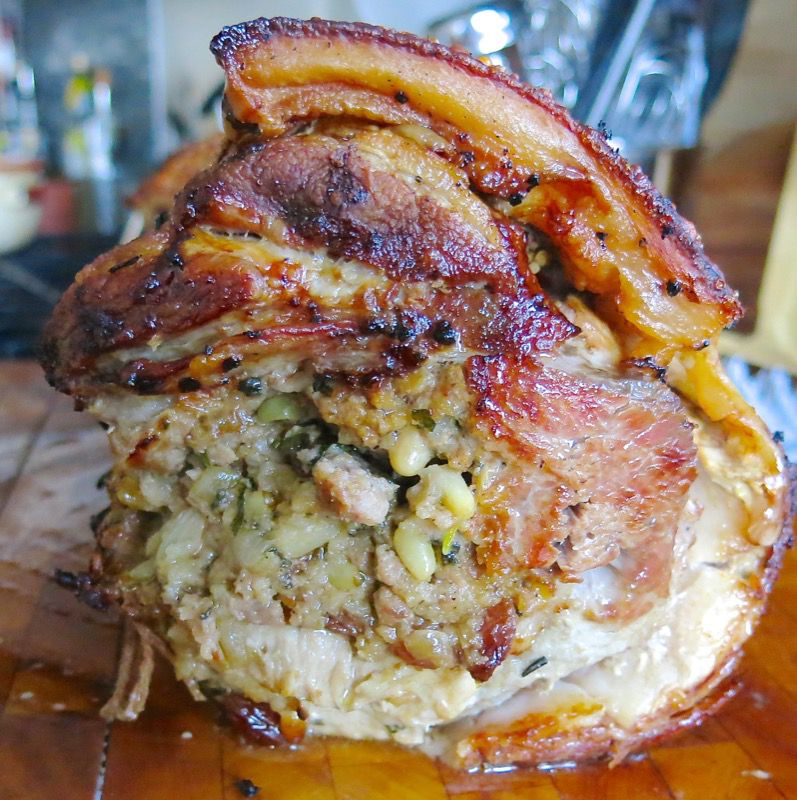 Pork Belly and Pork Loin Porchetta with Ground Pork Stuffing
A holiday meal, no doubt! For any special celebration throughout the year. Certainly, a meal that many Italian Canadians revere and we have all come to love and appreciate this unctuous carnivore's delight. Again, not a traditional Canadian main for an Easter Dinner, but a celebratory main, none-the-less. And the leftovers? Oh, my!
Canadian Easter Dinner: Grand Finales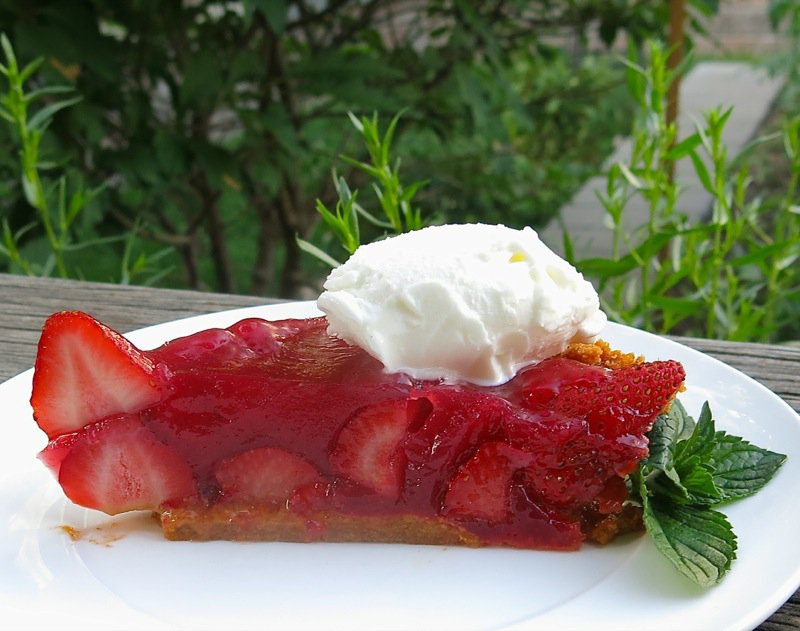 An ode to Grandma Maude and our Traditional Easter Dessert. Pumpkin Pie for Thanksgiving. Sticky Toffee Pudding for Christmas and Grandma Maude's Recipe for Fresh Strawberry Pie at Easter. It just is. It has to be. And it should be. If you make it, I believe it will be your Easter dessert for evermore, too.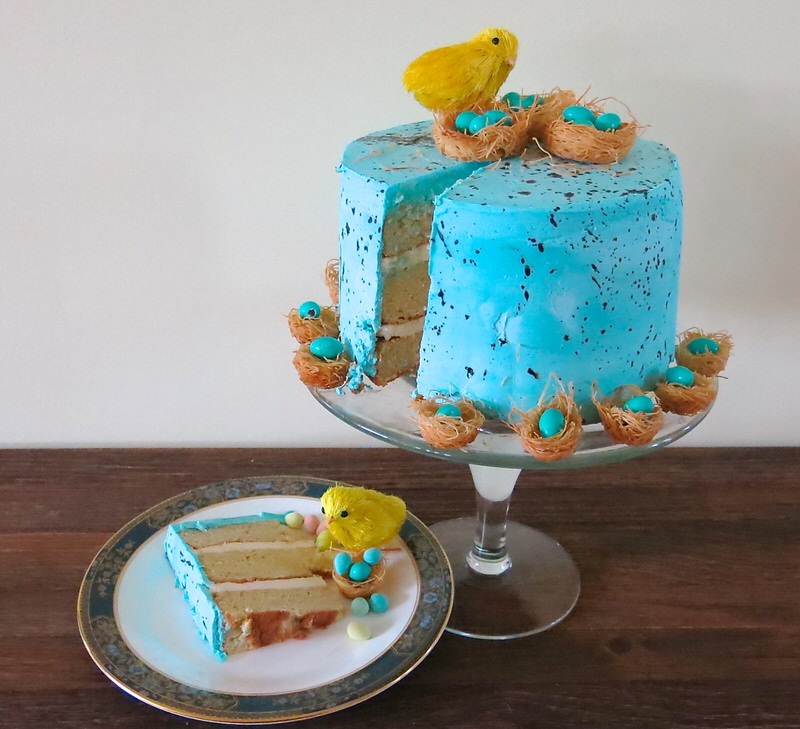 Malted Milk Cake
Pretty, tasty and really fun to make! Certainly, a show stopper with the little phyllo pastry baskets!
ddd
ccc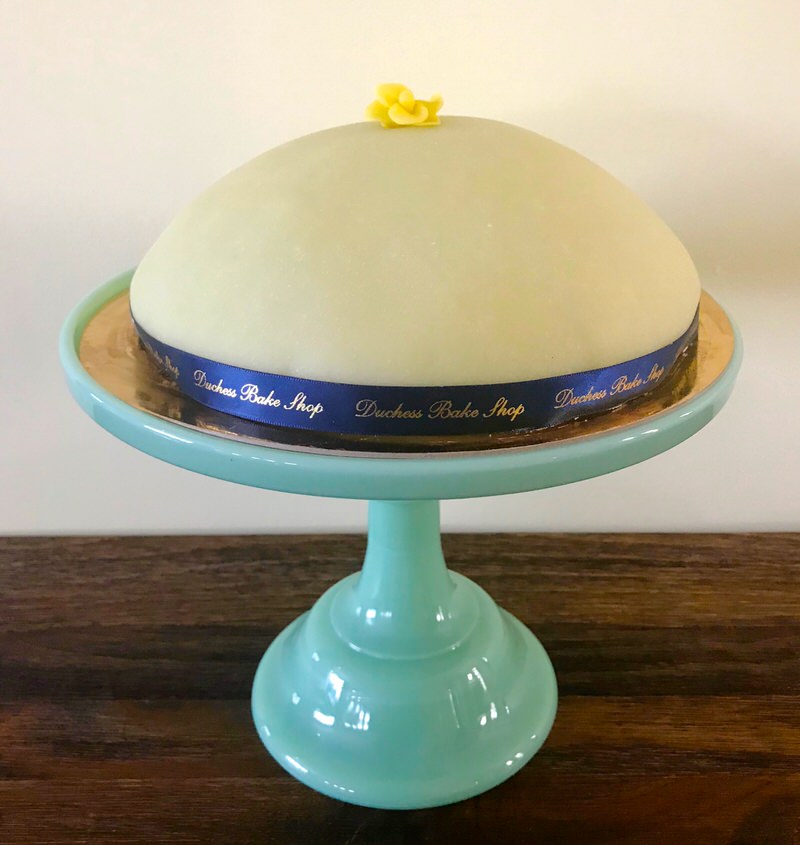 Princess Cake
It may be more of a birthday cake, but it is definitely a show-stopping celebratory cake that is light and full of new beginnings!
ddd
ccc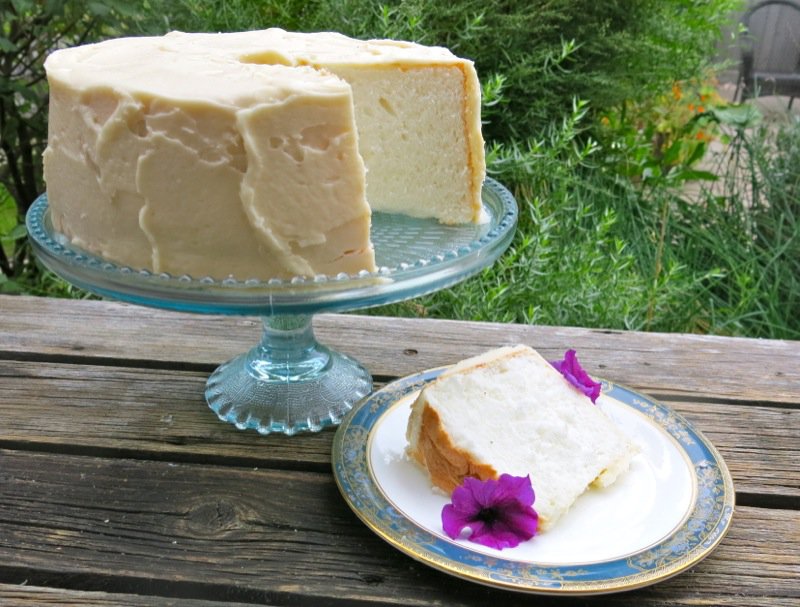 Homemade Angel Food Cake
Definitely our traditional family birthday cake but absolutely a cake that is light and lush and sings Spring!
mmm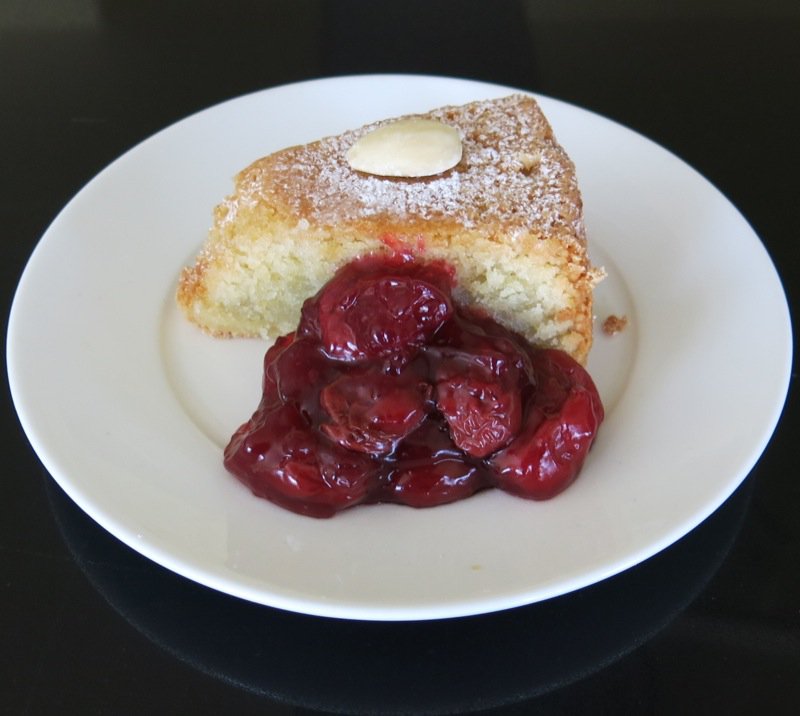 Algarvian Gluten-Free Almond Cake with Sour Cherry Compote
This is the cake for you if you need a very delicious Gluten Free dessert. Everyone loves it, regardless. Made much easier in the Thermomix machine. Sour Cherry compote is the perfect side and best to get rid of those remaining in your freezer from the fall harvest.
mmm
Apple Roses in Puff Pastry with Apricot Jam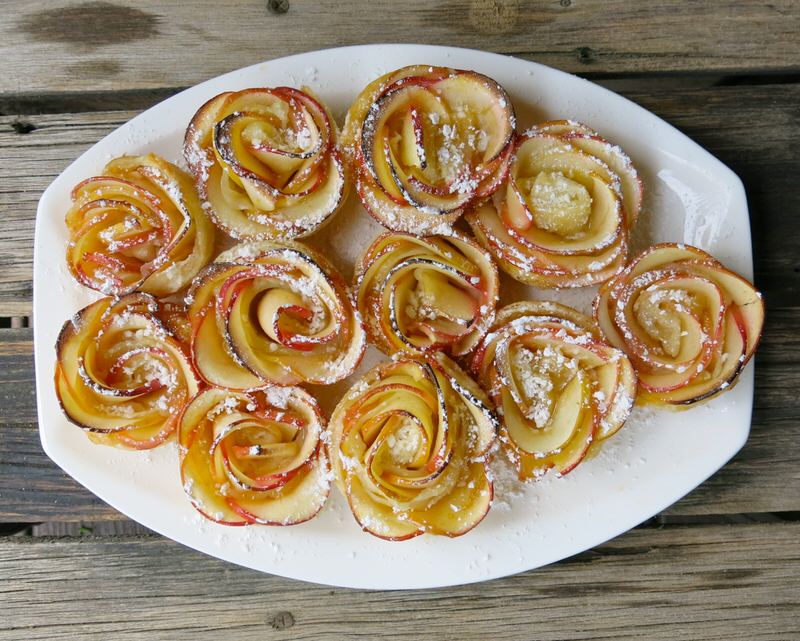 This is not a dessert for a holiday meal, but it is a lovely little celebratory sweet to serve with tea over the holiday season. Much easier to make than it looks. Step-by-step instructions, as always!
mmm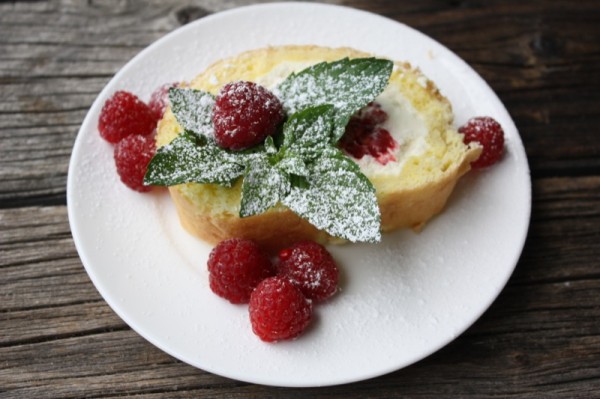 Fresh Raspberry Mascarpone Roulade
This recipe is so fresh and light and tasty and pretty. Not too time consuming and a lovely finale, as well as a great little treat all, rolled up waiting for when a little treat is sorely needed!
nnn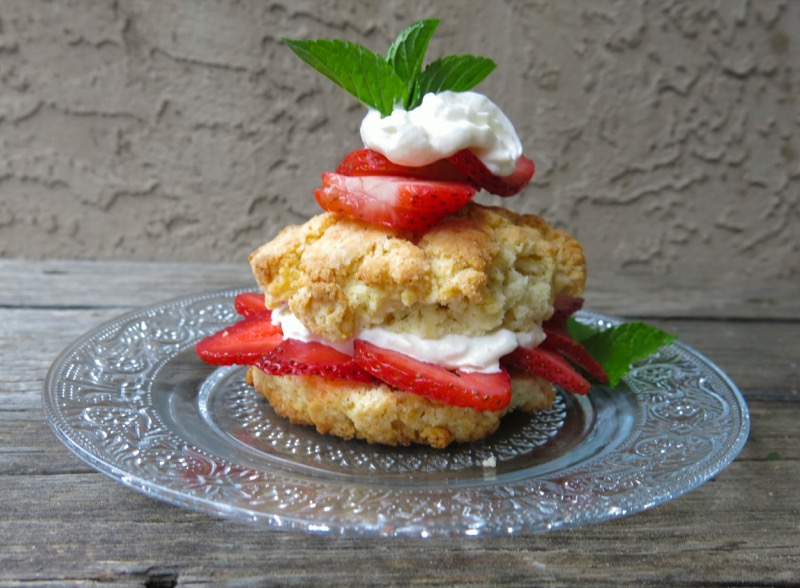 Traditional Canadian Strawberry Shortcake
This is not in season at this time, but boy is it a Canadian Celebration on a plate. Very easy to make. The key is, can you lay your hand on some really delicious strawberries at this time of year? This is the same challenge we have for Grandma's pie. Sometimes tradition and an ode to the one you love or your country of origin outweighs one's also important seasonal eating commitment.
Canadian Easter Dinner: Buns and Brunch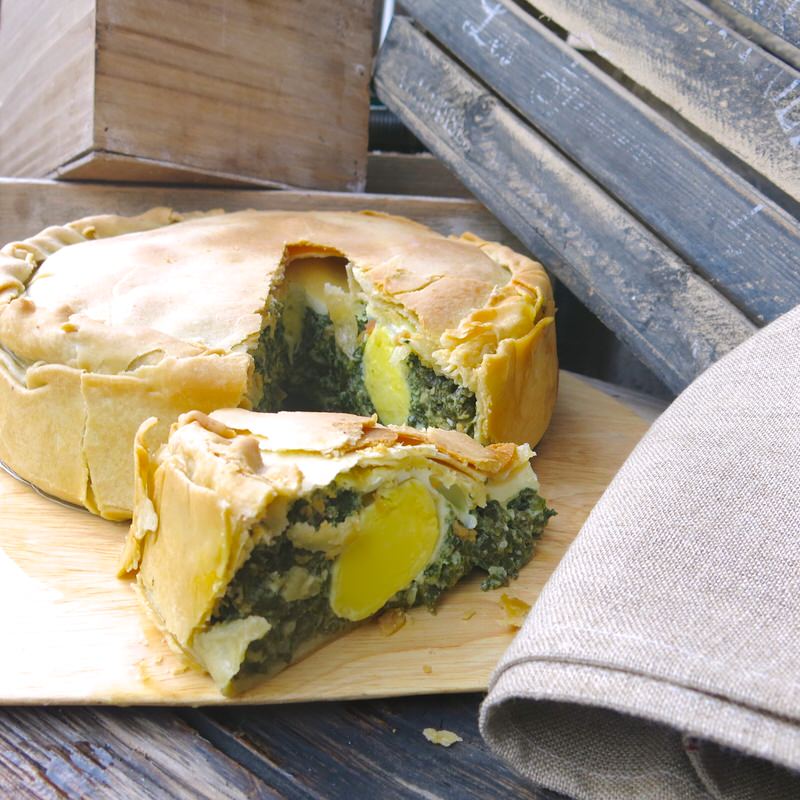 This Torta Pasqualina is a traditional Italian Easter brunch dish that I am head-over-heels in love with. Since I have learned to make it, it is my all-time favourite seasonal brunch dish. Well, nothing can top Mom's homemade hot crossed buns, but they're not a brunch main like this dish is.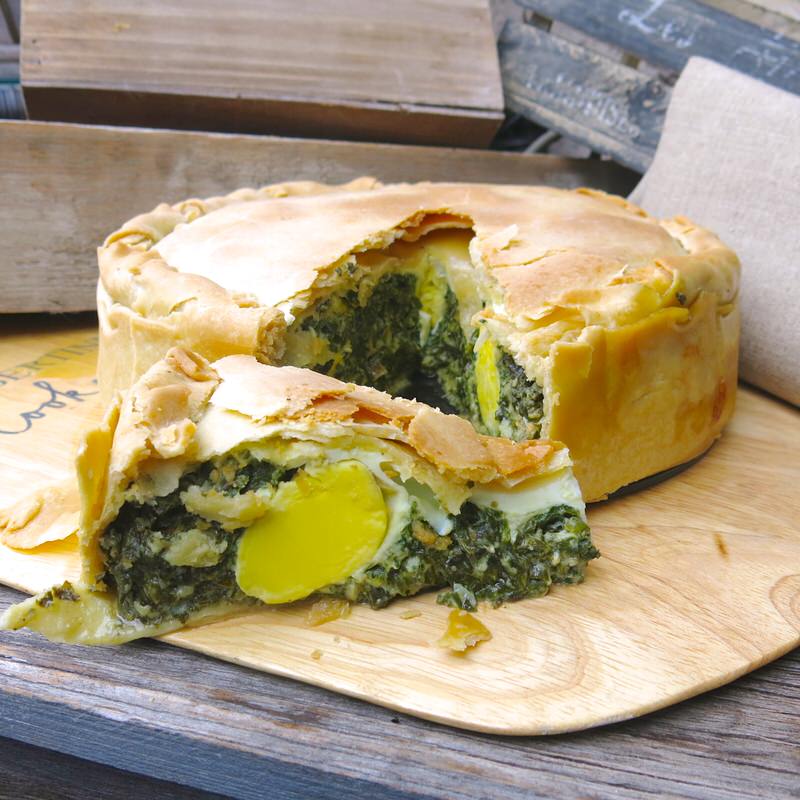 Pasqualina Torta Pasqualina
What an exceptional Spring brunch main! The Italians are not known for their exceptional food for no reason. This is a dish you must try some year. The wild baby arugula is a key ingredient. When you see it, but too much of it and come home and make this dish, or at the very least, the flan.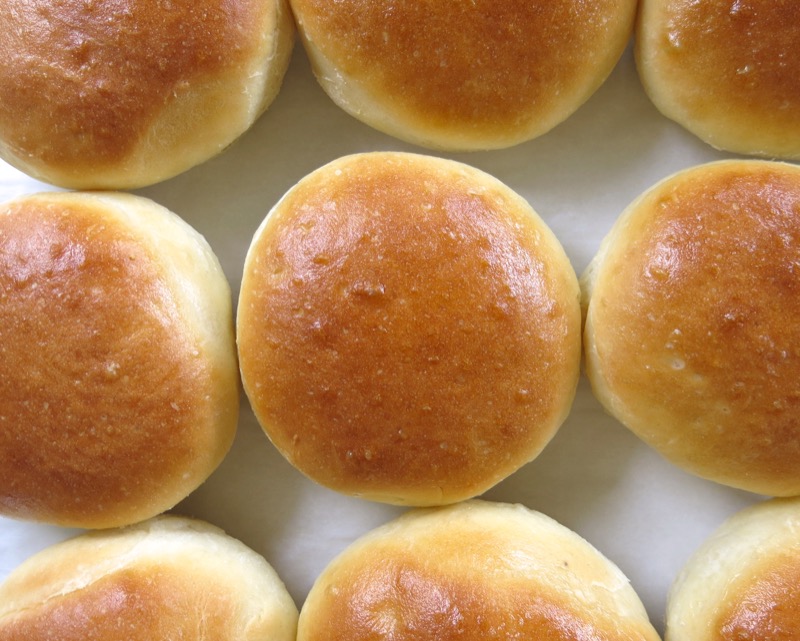 Mom's Famous Canadian Prairie Dinner Buns
Need I say more? If you live on the prairies in Canada, you make homemade buns for Easter dinner. These are the buns you make. You eat them warm with butter. Lots of butter.
bbb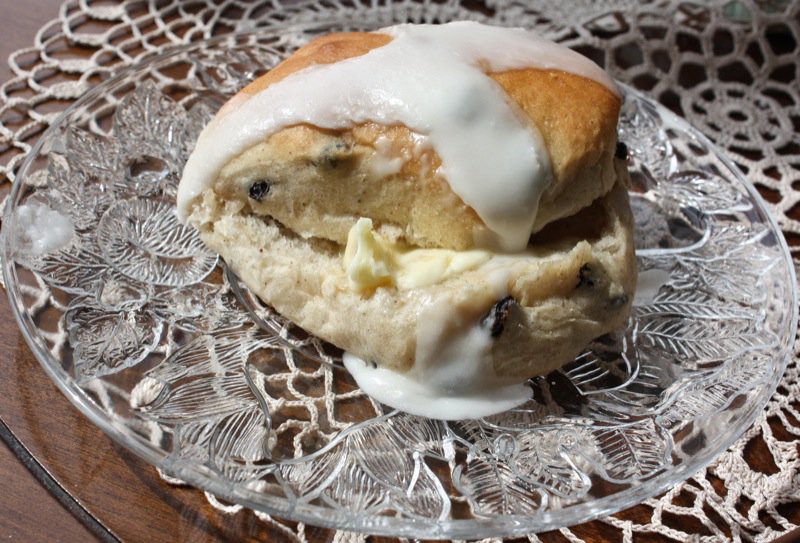 Mom's Famous Homemade Hot Cross Buns
And how do you know Easter is near? You smell these fragrant buns baking in the oven and cannot wait to get your hands on one. The sweet cross over the black currant laden holiday specialty means no sharing unless you get the top. Butter. Bun. Bun and butter. Tea or not. It's enough. And so much a part of who we are it would be unthinkable to not have these in our home over the Easter season.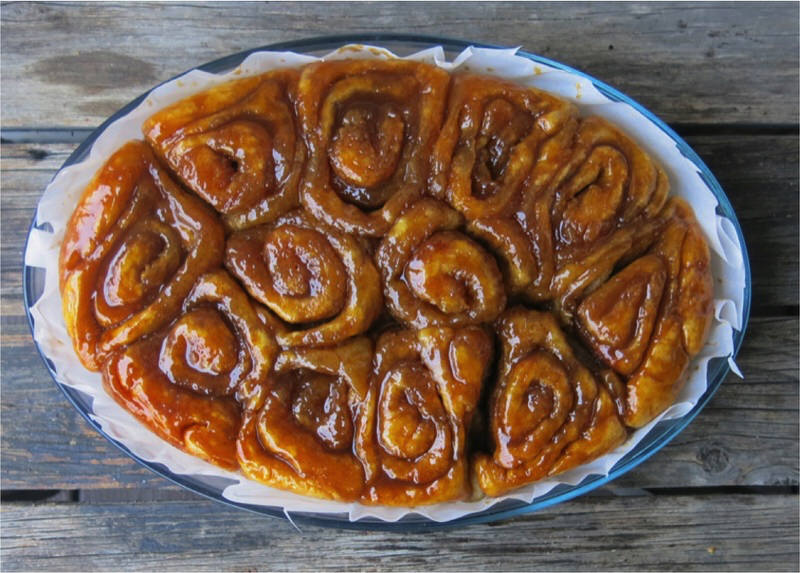 Mom's Famous Cinnamon Buns
I am honestly not sure of other Canadian family traditions regarding cinnamon buns, so chime in, please. I mean, I am seven-generation Canadian and 63 years old. If I don't know, who does? But, what I mean is, we have them for every festive high season holiday brunch. That is all mom's doing and cinnamon buns are expected as an option whenever one comes home for the holidays. This is a recipe my readers have embraced as it has been shared over 28 thousand times with many comments of love and appreciation. Thanks, mom!
Canadian Easter Dinner: What's on Your Holiday Easter Table?
Do tell! And let me know if you find any of these recipes inspiring you as you prepare for your Easter Holiday meals this year