Homemade Egg Salad is classic on the Canadian Prairies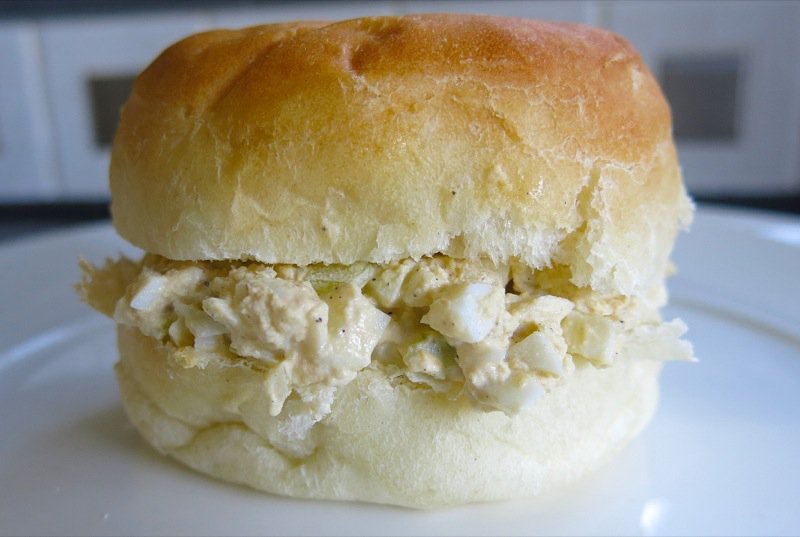 And omnipresent at every funeral you will attend on the prairies. Usually in white bread sandwiches, quartered. Funeral food is never tasty. It sustains. The egg salad can be the best bite at a typical funeral, depending upon how it is made. Dad wanted "really good food" at his "funeral" – which will be called a celebration of his life from this point on. The egg salad was an after thought, but an important addition to the celebratory fare we prepared to fulfill his request to feed his guests "really good food".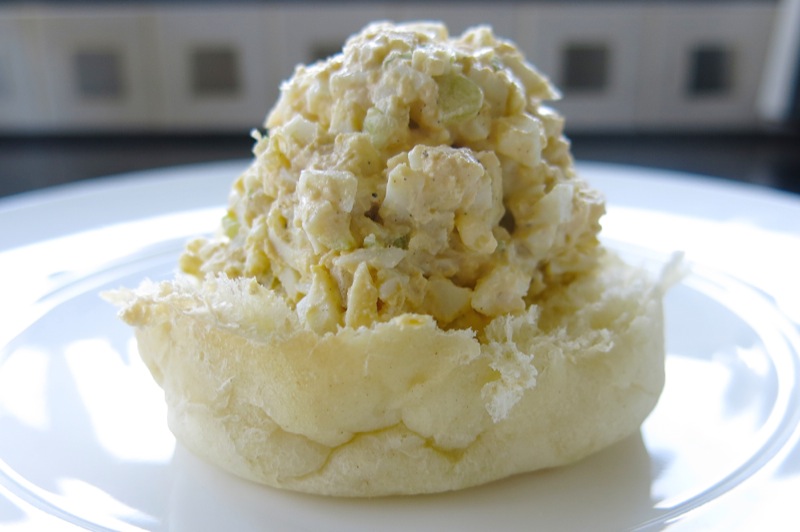 My father died on January 27th on that early Monday morning. Though he had been ill and I anticipated a few other days may have been his last, we did not expect it to be this one. Even though I have no guilt, no regrets, and lifetimes of happy wonderful love filled memories of my life with my dad and of the tender moments of caring for him through his last days, it was still a shock.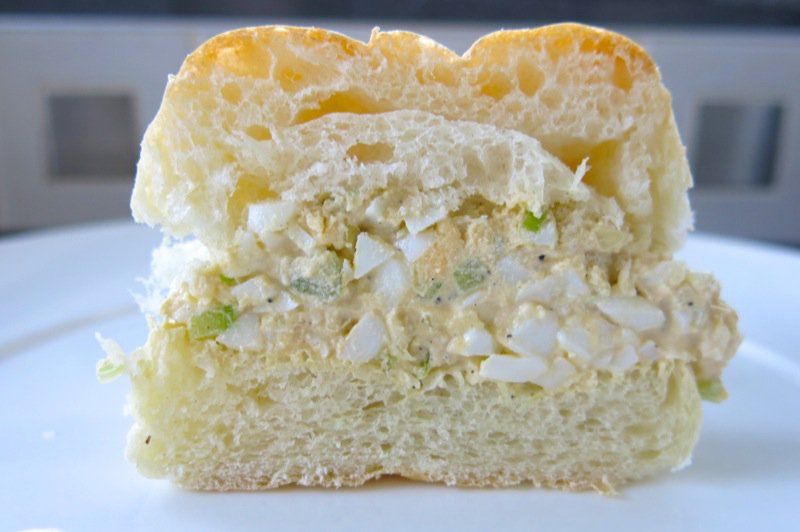 He didn't want a traditional funeral. He wanted a luncheon upstairs in the beautiful party room of the condo he and mom lived in. He asked me to be the MC and keep the ceremony short. "Say a few words. Anyone who wants to can say something, then just serve some really good food and let the crowd visit."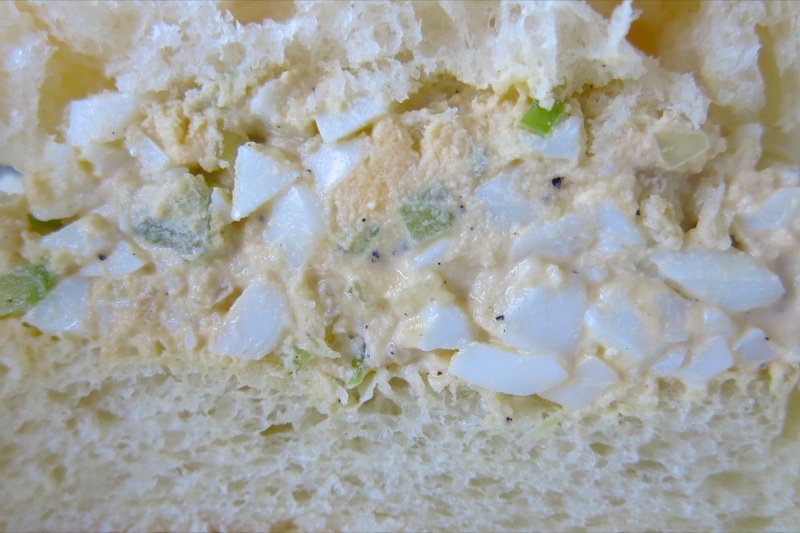 I don't want a traditional church funeral or any of that religious stuff, but your sister can say a prayer. Would you like a song, dad? "How Great Thou Art". That's a pretty religious song for a fellow that doesn't want any of that religious stuff. My nephew played the guitar my dad had given him, sang the song and moved us all to tears.
So, dad… we made some really good food. Garlic stuffed prime rib on homemade buns… turkey with cranberries on homemade buns… and we couldn't resist the homemade egg salad. We know how much you loved it, too.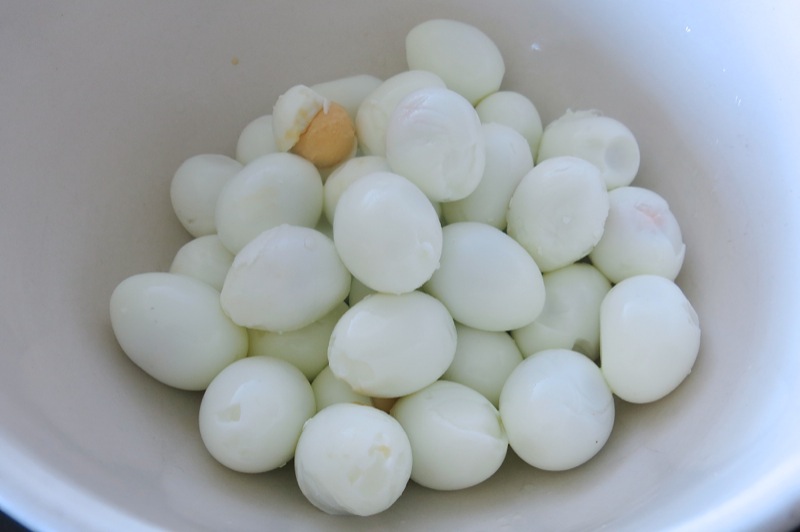 In our family, we chop the eggs very finely.
We mince the onion.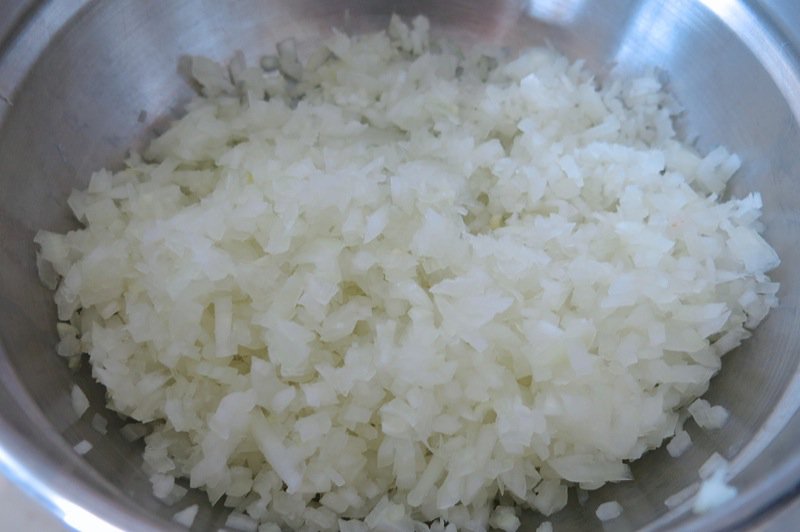 We dice the celery very finely, as well.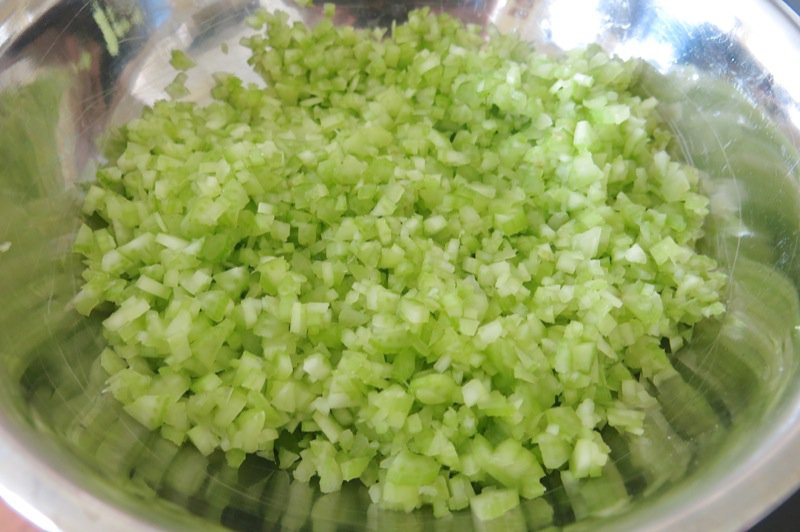 I actually used 6 dozen eggs for the amount I made for the celebration. There was only one cup left. People love egg salad – especially at funerals.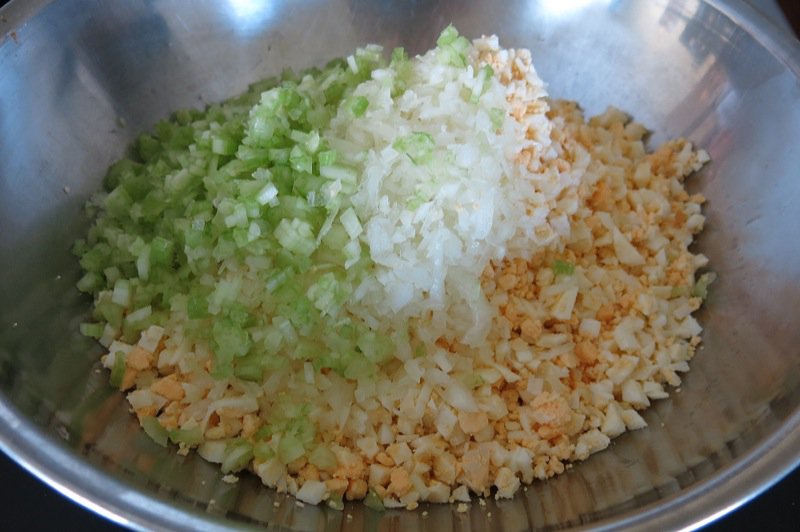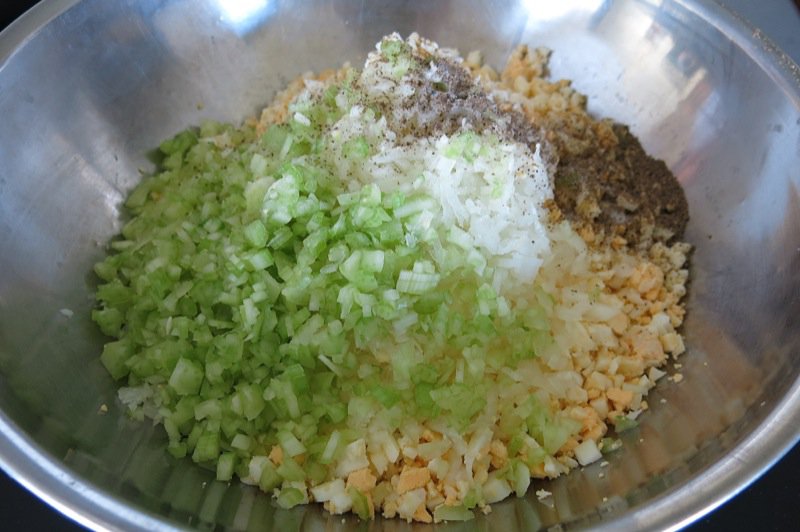 Don't skimp on the pepper. Only a teaspoon of salt for 2 dozen eggs, but a lot of freshly ground pepper is very important.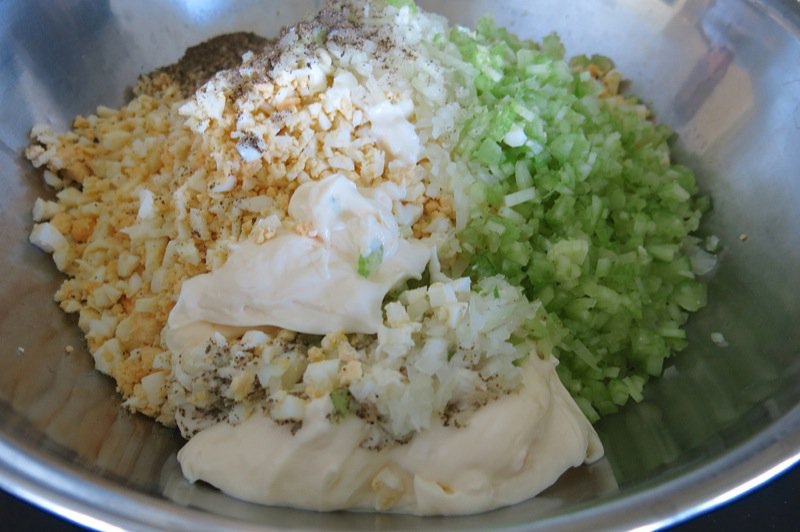 One cup of mayonnaise for 2 dozen eggs is plenty. Perfect, actually. We found that 2 dozen finely diced hard boiled eggs produced 10 cups of diced eggs.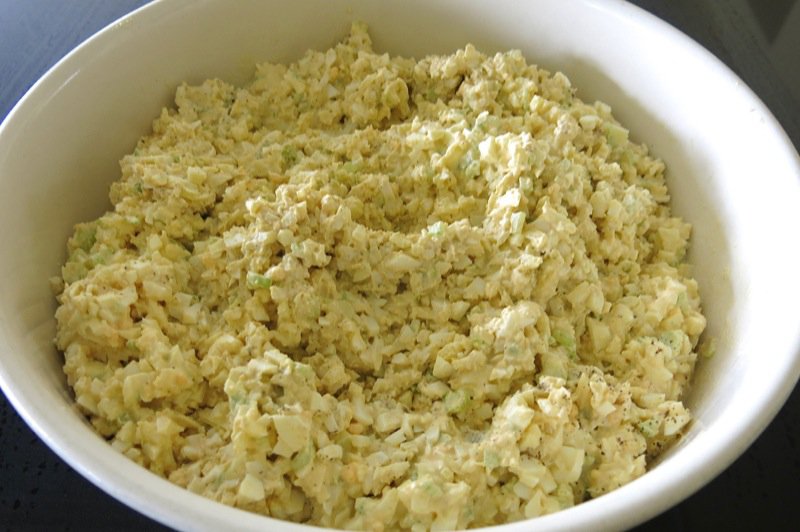 Be gentle. Fold the ingredients together, but the texture of the egg salad is important to me. I like the pieces to be of similar size so the mouth feel is pleasant upon the palate.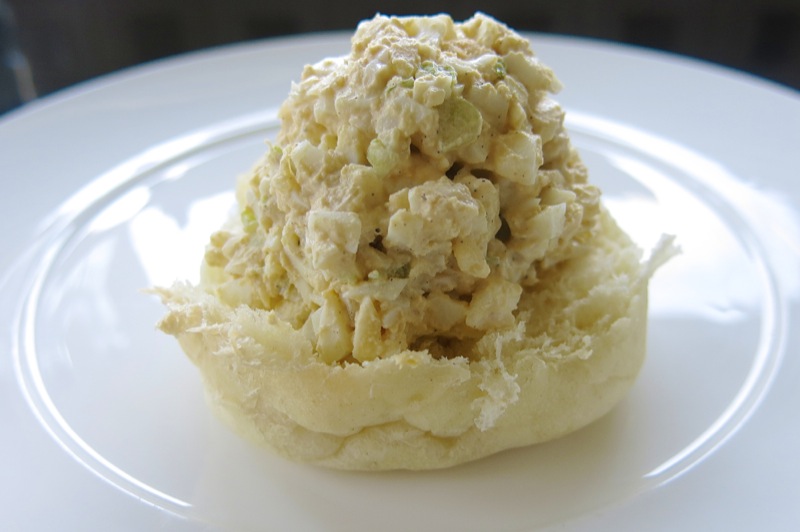 One large ice cream scoop on half of one of mom's homemade buns. Yes, my 83 year old mother made about 180 buns for dad's celebration. It kept her busy. She likes to be kept busy and oh, how dad loved mom's buns!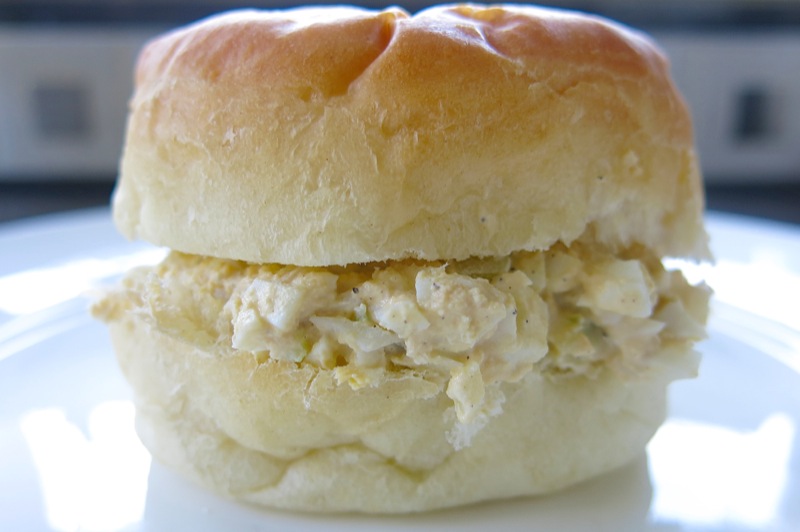 I will have to have her make them with me one day as she uses a very old traditional prairie recipe that I have had only around these parts. They are yeasty and soft, not crusty… but absolutely scrumptious. Especially with turkey, or prime rib, or egg salad.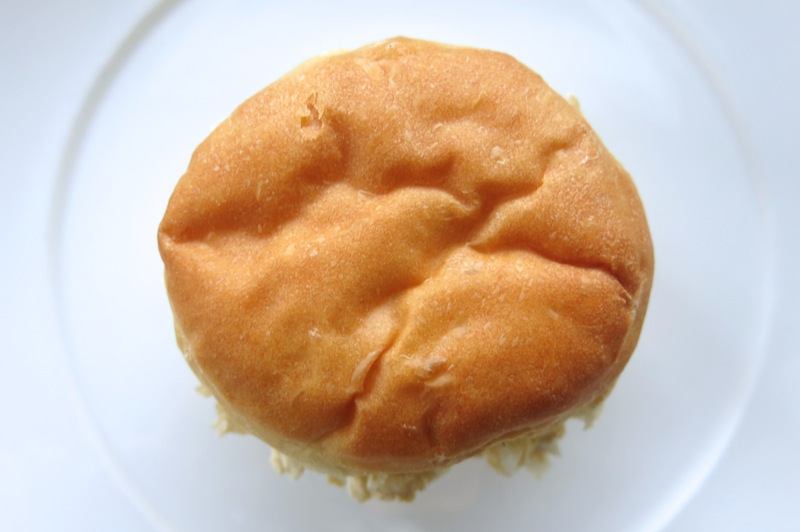 I must add that the day before dad's celebration I had to do the prime rib and the egg salad. Thank God for dear friends. Luciana came over and kept me company the entire day. That is why the eggs are chopped so perfectly. Thank you, Luciana! You made this day such a pleasure and a sweet memory for me.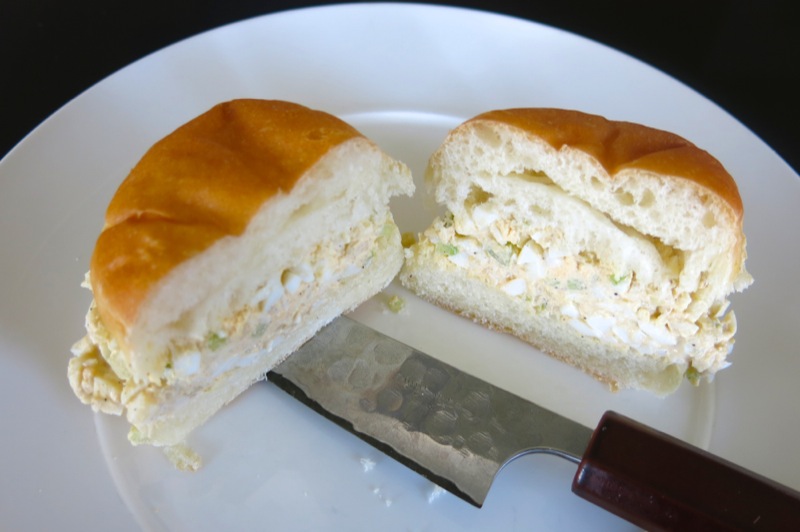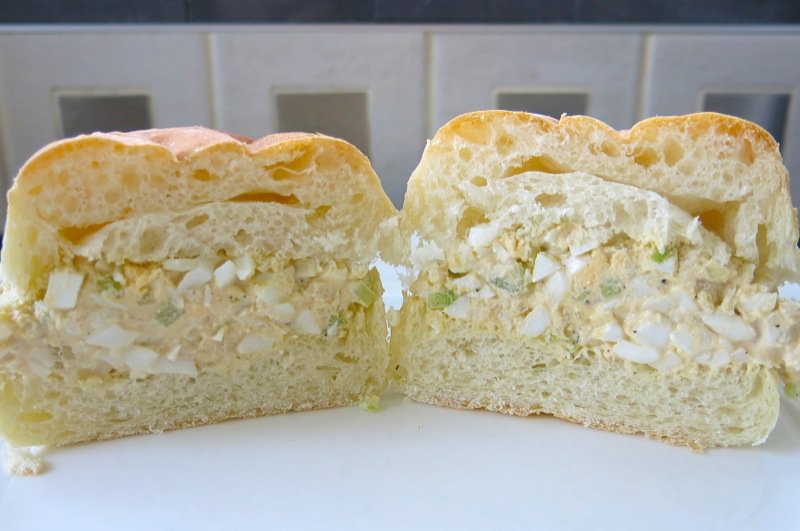 And, as I said. It was a hit! Though there was succulent warm garlic stuffed prime rib as well as turkey, local cheeses and a myriad of condiments, the egg salad disappeared. There was just enough with only a cup left over, but can you imagine a funeral without it? I cannot.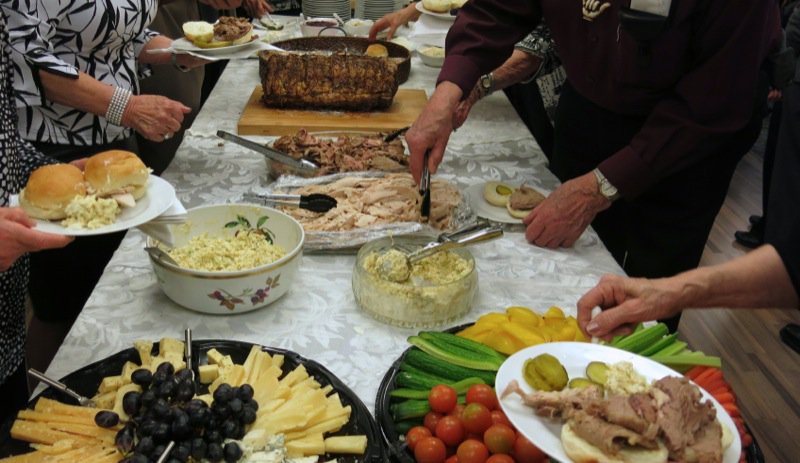 Love ya, dad.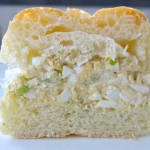 A Fail Safe Formula for Traditional Egg Salad
Total Time
1
hour
25
minutes
Ingredients
2

dozen eggs

, hard boiled, peeled and finely chopped

1 1/2

cup

onion

, minced

1

cup

celery

, finely chopped

1

cup

mayonnaise

1

teaspoon

salt

1/2

teaspoon

freshly ground pepper
Instructions
Combine all ingredients, folding together lightly with a spatula

Seal tightly in a container in the fridge until ready to use; best to use immediately as the egg salad will go watery

Good for 3-4 days
Recipe Notes
Formula: 10: 1.5: 1: 1
10 cups (or 2 dozen) finely chopped hard boiled eggs
1 1/2 cup onion, minced
1 cup celery, finely chopped
1 cup mayonnaise
If you use this formula, it will work every time
For example:
6 eggs, 1/ cup onion, 1/4 cup celery, 1/4 cup mayo OR 2.5: 0.375 : 0.25: 0.25