When I grow my own, my food becomes very precious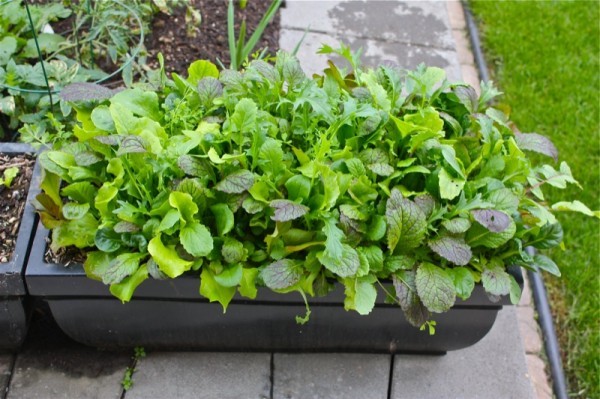 Instead of flowers in pots, I have been growing greens for the past few years. They are so much more practical and beautiful, too! I have an abundance of kinds throughout my small city garden and there are only two of us. With much sadness, I add: we are not rabbits. Last year I learned to cut back. After preparing the soil with the right amount of black dirt and compost, carefully picking and planting the seeds, then watching them reach for the sun every day, I would be sick to see even one tendril go to waste.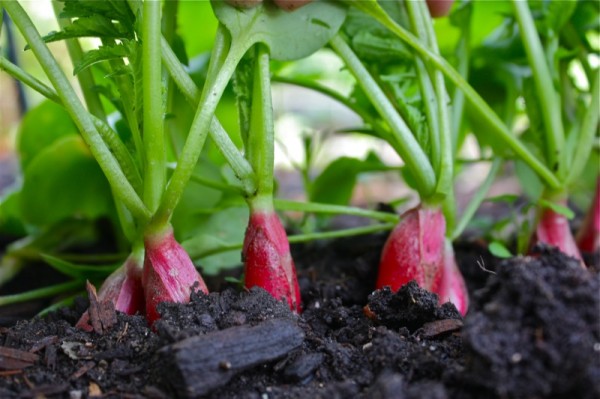 Today I saw that a big bouquet of radishes cost only 78 cents at the grocery store. Mine are priceless. I grew them. I peeked and peered and preened and pawed at them. Then I ate them with the respect and utmost joy they fully deserve.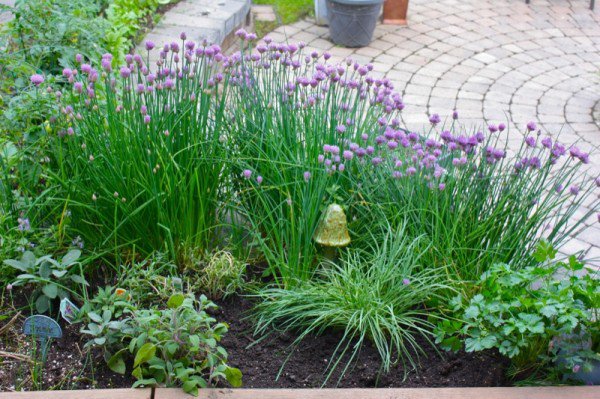 So many chive flowers. So many chives. I vow to celebrate this gift in my garden by using every single one purposefully – or, giving them away! I was delighted to preserve Chive Vinaigrette this year. I have now made 2 jars with 150 flowers, and look what is still left! They are not yet in full bloom. They are gorgeous in salads and as a garnish. The chives go into everything the requires onions; I just snip off a bundle and snip-snip-snip them into my soups and salads and biscuits and sandwiches and potatoes. I have even made a chive focaccia inspired by a friend's creative use of her chives and it was stellar. Vanja's parent's make a chive salad: chives with olive oil, lemon juice and salt and pepper. It is incredibly tasty. The point is that I am compelled to use these chives. Wasting them would make me heartsick.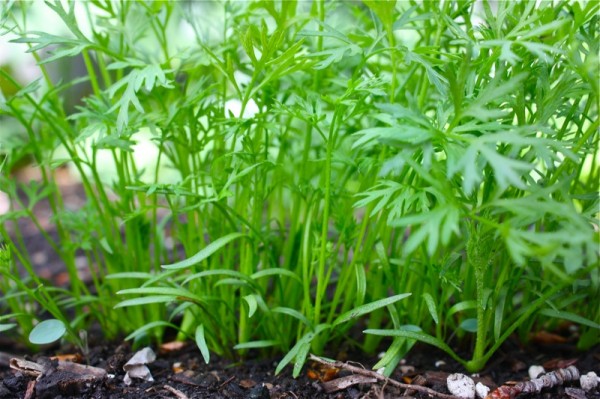 I will not have a problem with my carrots. I didn't have room to plant to many, and they have a long shelf life. My carrots will be fully used as will most of my plantings this year. I will make sure of it.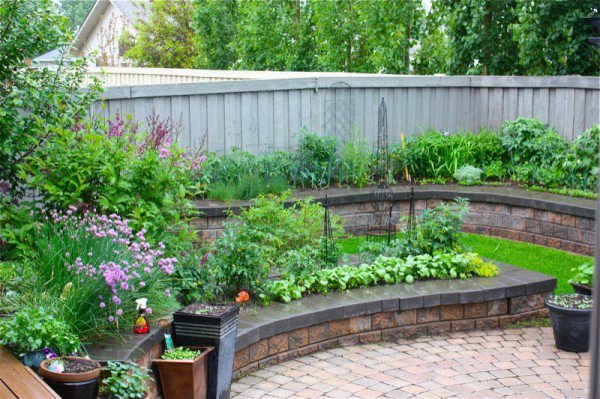 Eating what I grow sure changes my menu! It maybe doesn't satisfy every silly craving or every want, but it is delicious and gorgeous and gratifying. How do we teach this to our children when they look at a huge bundle of radishes for 78 cents or a homemade sandwich made with loving hands from home and toss them in the garbage because that is the "cool" thing to do?
This is why school gardens are so important. It isn't just a "good idea" or a passing fancy. It is critical to the survival of our future generation. Today's children are two, three, or more generations away from the farm. If they do not develop a relationship with our farmers and their food, we are all in very serious trouble.