Happy Happy 2013 to all incredible Cheesepalooza Participants!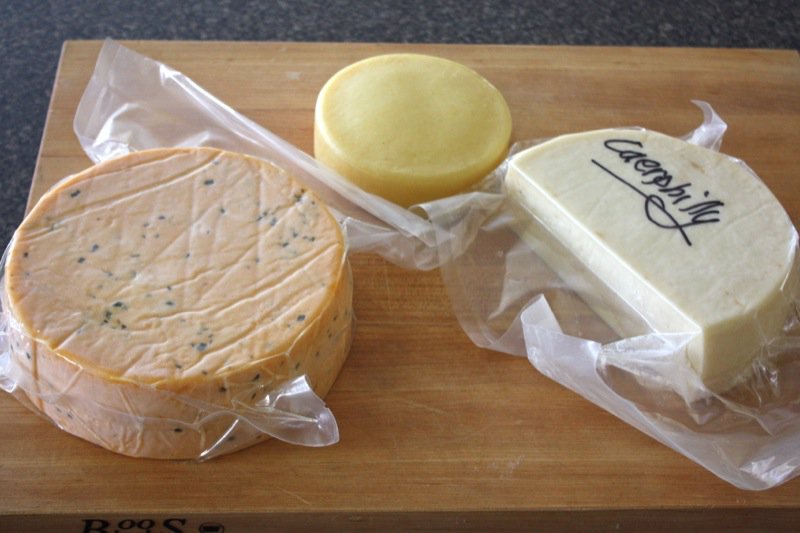 What a busy month to be making such a big cheese in! Our first big wheel! Bravo! I did make both and have to say that the Caerphilly is hands down our family favourite. However, the cheddar with the chives and annato is delicious, very mild, and a welcome offering. Kudos to all who were able to participate during such a busy festive month! Can you guess what Challenge Six will be? It will be announced tomorrow and you can see it on the above board.
Farmhouse Cheddar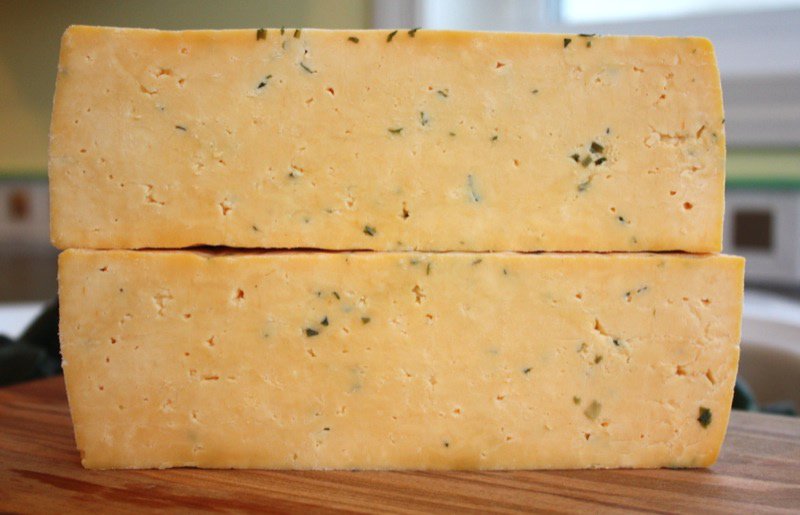 I am so proud of my Farmhouse Cheddar! Tasted it December 24th and was really surprised at how mild the flavour was. It is a nice cheese, but the robust appearance is definitely deceiving!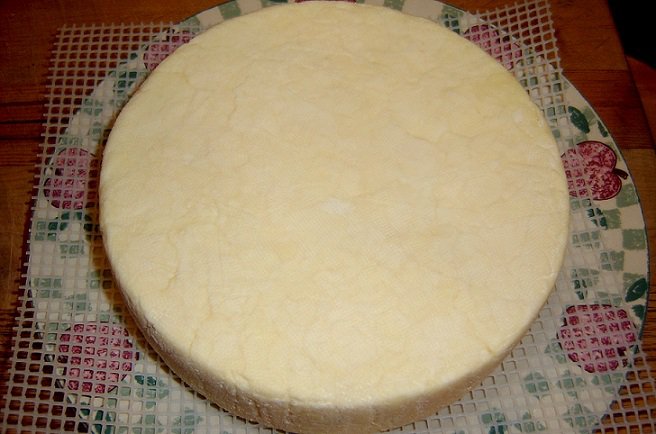 Dianne at Bar Over V Ranch from Okanogan, Washington USA did not disappoint. Is that not one gorgeous golden globe? She is a regular on our Cheesepalooza Facebook Page and if you make sure you like our page, you will be able to participate in the interesting and meaningful discussions that she and others initiate.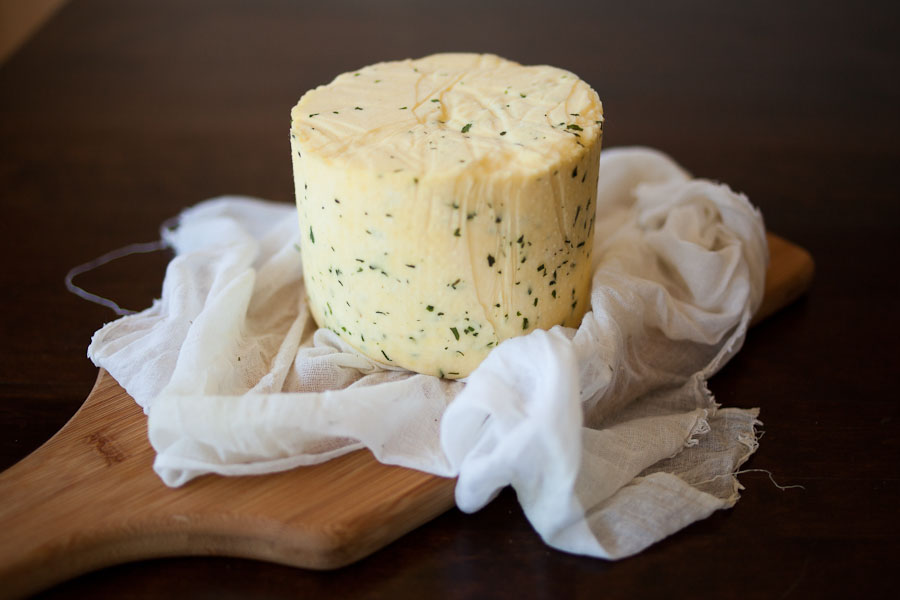 Nic at Nic Cooks from Australia also made the farmhouse with the chives and annato. That is a lovely looking bundle. I cannot wait to hear how it tastes!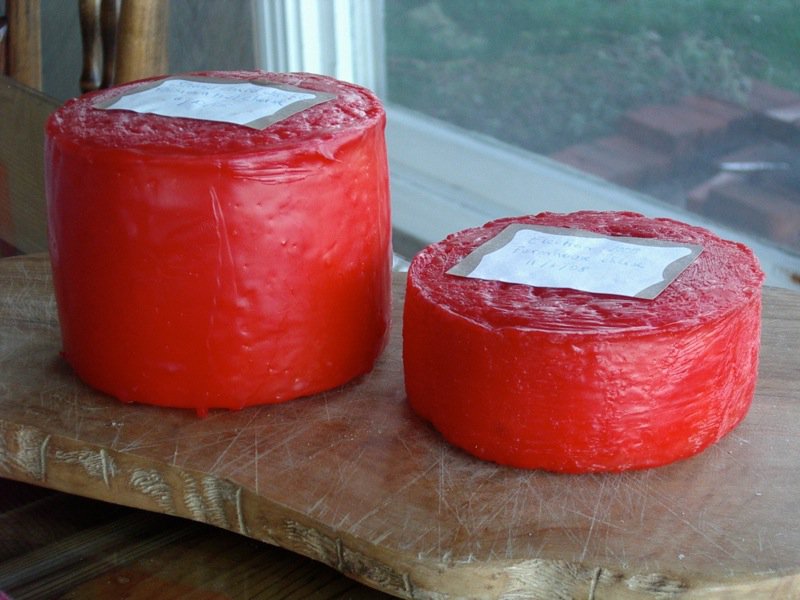 Simona at
Briciole
from Northern California made Farmhouse Cheddar and a stirred curd cheddar in her early days of cheese making aptly named the Election cheese and the Presidential cheese in honor of the 2008 election and results. Don't you just love that?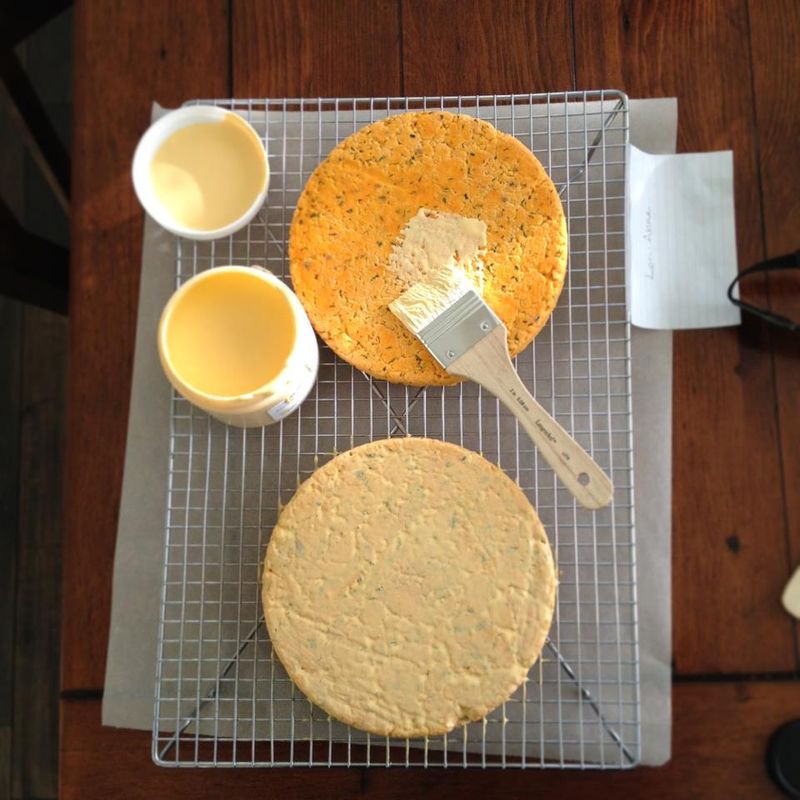 Stephanie and Lori Anne at
Clockwork Lemon
in Calgary Alberta made Farmhouse Cheddar: one round for each! Don't they look divine. I want to know where she got the cream wax! Lovely!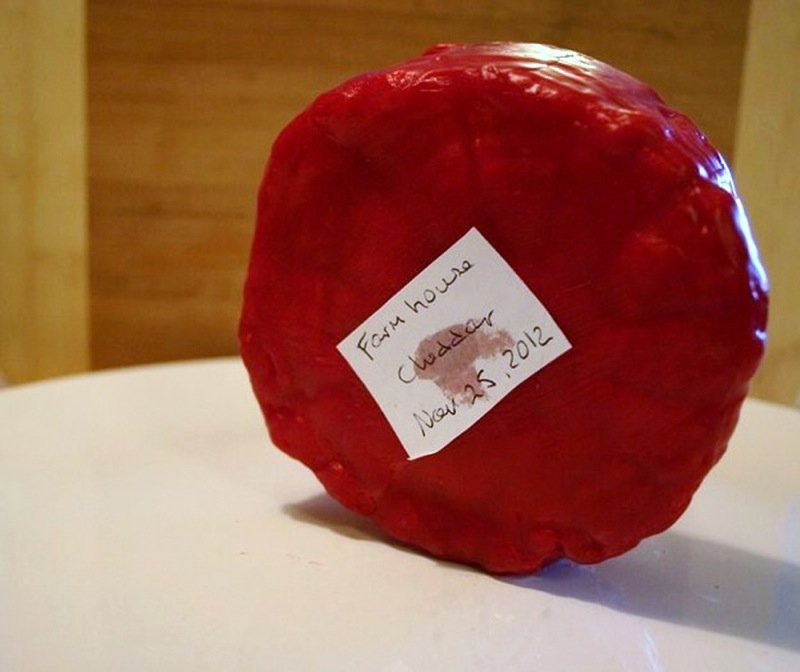 Eveyln at
Cheap Ethnic Eatz
has just completed her Farmhouse Cheddar and it is well worth the read!
Caerphilly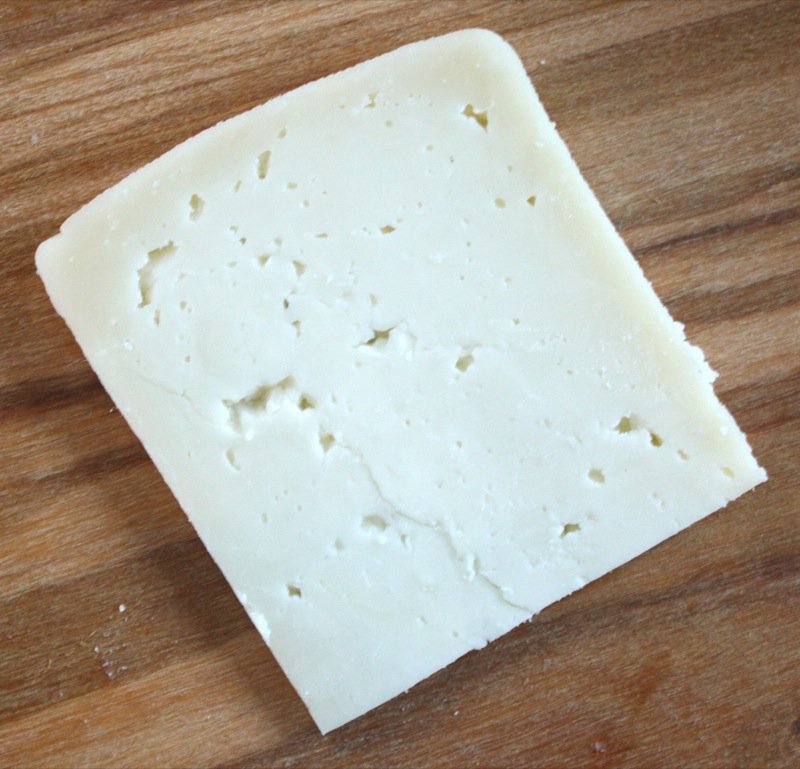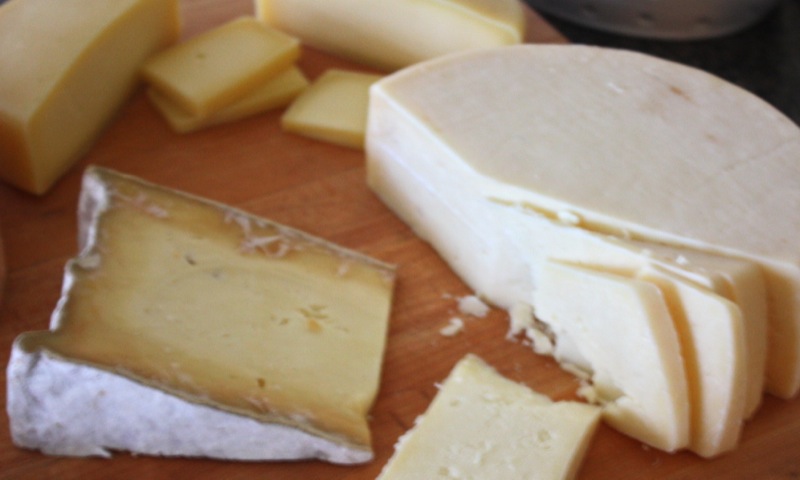 I am delighted with my Caerphilly even though it is nothing like the "real" Caerphilly from Wales pictured below that I bought from Everything Cheese this Christmas to compare the flavour profile to the one from our local terrior. Different? Completely! But, I actually liked the one I made better than the "real" one! If you are a lover of the real deal, you will have to go to Wales to make this recipe! That authentic Caerphilly looks gorgeous with the characteristic rind, and colour variations within the cheese. This is a cheese you will know when you see it if you travel through the UK and it is a gorgeous flavour that changes depending upon the age and the part of the cheese you eat!
Below is Ntala's Caerphilly before the brine.
Ntala at Crazy Mare Ranch from Barrhead Alberta Canada made Caerphilly and above is her finished product wrapped in cloth! Read all about how she did it. Humorous photos to boot!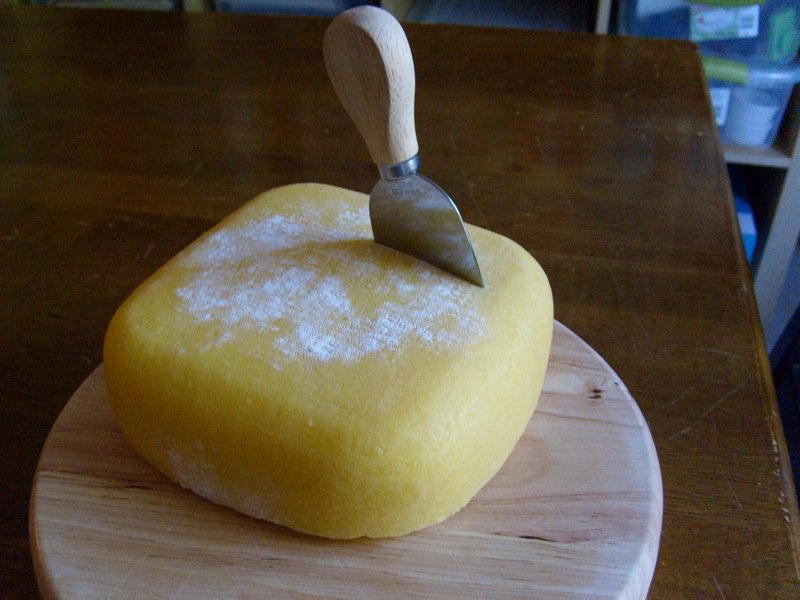 Ian at
Much To Do About Cheese
made Mary's Caerphilly, and
many, many others
, before teaching Addie and I how to make the recipe for Caerphilly he developed through his many Caerphilly making experiences. Lucky us, as it is an incredible cheese!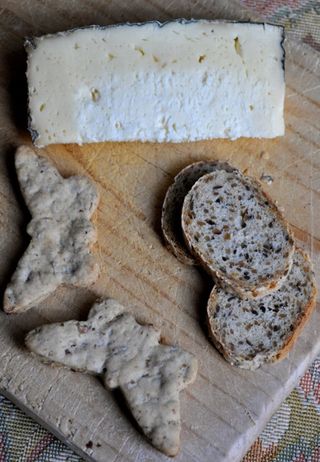 Simona at Briciole from Northern California has also made Caerphilly as well as her Farmhouse Cheddar, above. A few times; actually 3 times: twice waxed and once without wax. The waxed versions came out better. I would like her to do this again with a much more detailed post including step by step photos as her Caerphilly is the closed to the original that I have ever seen made in a terrior so different than that of Wales.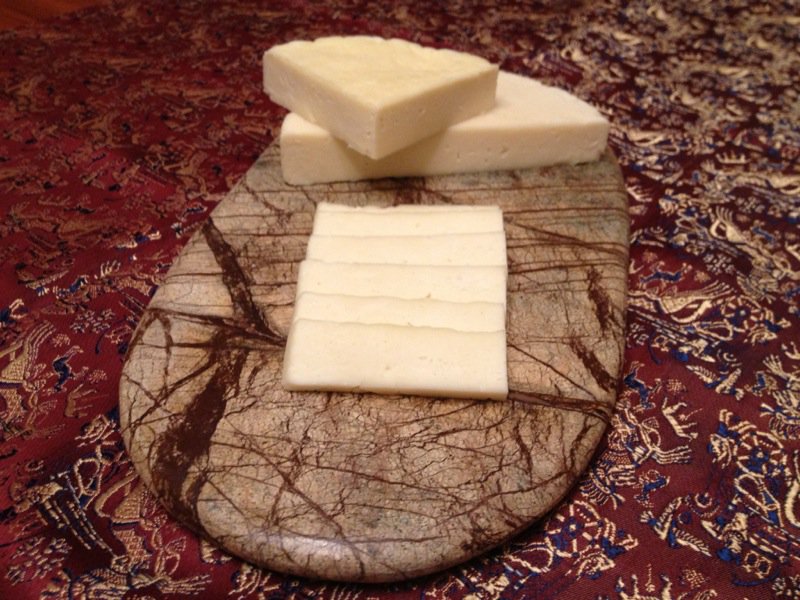 Larry at
La Bonne Vie
in Edmonton Alberta also made Caerphilly.
Happy 2013 all as it is New Year's Eve! Much more cheesy goodness in 2013 for us all! XOXO