This is the recipe that I call "home".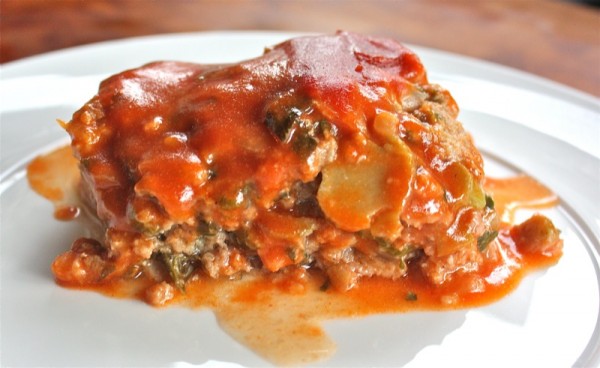 It is probably a recipe that my mom found on the side of a Campbell's Tomato Soup can or in a magazine in the 1950's. She cannot remember the history of this dish, but the all-too-obvious Campbell's Tomato Soup topping gives away the recipe origin. That was how we ate then. If you could afford to. I have always loved this dish. Especially the caramelized crusty bits sticking to the side of the pan. Mom usually served it with simple boiled or mashed potatoes and a tossed salad. The potatoes were so yummy pushed into the sauce and soaking up the meaty tomato juices. I thought no one could ever make a better meatloaf until I made this one for dinner one evening with another meatloaf recipe I had always wanted to try. The other one was wrapped in bacon, and I was truly curious to taste mom's beside this other very tasty meatloaf to determine what was so magic about hers.
The surprise was on me when I discovered the other one actually tasted better, but this was the one I loved, craved and that elicited the memories of my life at home.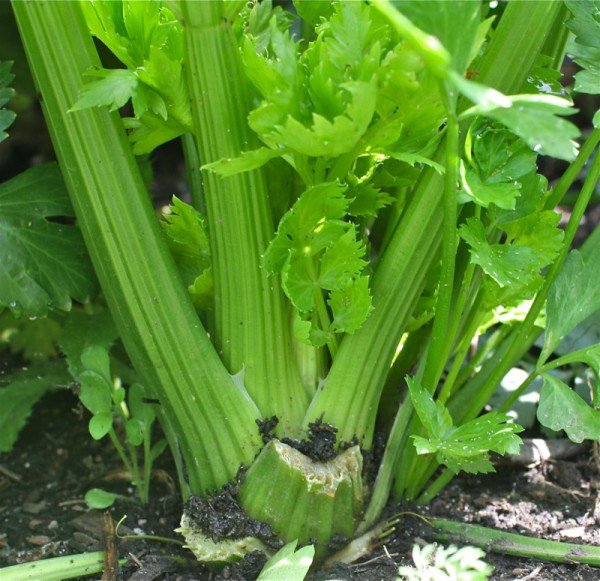 I had a quiet celebration many times this summer as I needed one or two stalks of celery and just walked out to the garden to get them: first time growing it! It requires lots of water, and I don't use much, so three to four clusters was plenty for us over the season. I was making a larger batch of this recipe on this day, so did need a few stalks of celery. And what beautiful celery it was!
Vanja detests celery, but I can usually bury it is foods so that it adds flavour, but isn't distinct on its own.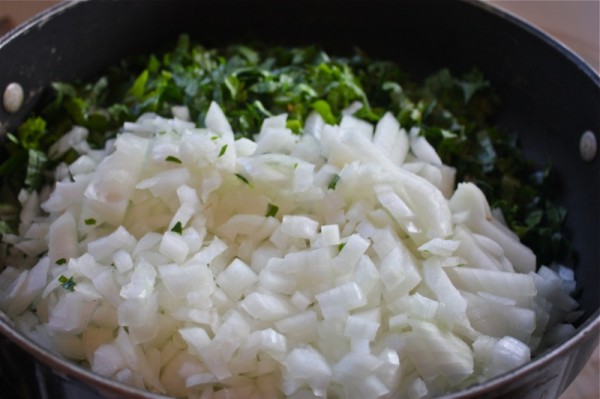 Mom usually uses just beef, but I decided to use a good mix of lovely meats that I purchases at the market to make meatballs and meatloaf with.
I enjoy the entire process: chopping and dicing, mixing and mashing, shaping and saucing.
Three two people loaves and one large family loaf for dinner. I do always try to make an extra couple of meals to freeze whenever I have the time.
Somehow, I didn't mask this celery flavour. It was a bold young independent stalk from my own garden and definitely presented itself vibrantly in this loaf. I loved it. Vanja did not. Ah, well. I tried.
I would like to be able to replicate the topping without using the Campbell's Tomato soup. Ideas? It would have to taste very similar, or it just would not be the same. I love you, mom, and the wonderful home you made for our family!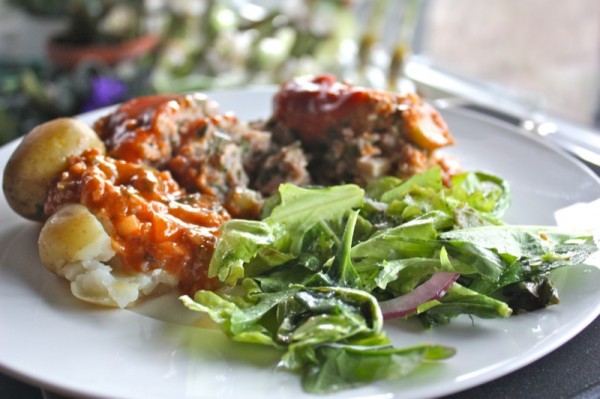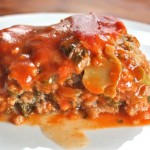 Mom's Meatloaf
This is my very favorite home food recipe. I ask for it whenever mom offers to cook. No one makes meatloaf anymore. Why is that? It is an absolutely delicious meal.
Cook Time
1
hour
30
minutes
Total Time
1
hour
40
minutes
Ingredients
Ingredients for meatloaf:
one onion

, finely chopped

3

stalks of celery

, finely chopped

1

tablespoon

olive oil

3/4

cup

fine homemade bread crumbs or soda crackers

, crumbed

1/2

tsp

sage

1

cup

milk

1

pound

lean "know your farmer" ground beef

1

teaspoon

salt and lots of freshly ground pepper
Ingredients for topping:
1

can tomato soup

2

generous tablespoons golden brown sugar

1

tablespoon

dry mustard
Instructions
Instructions for the Meatloaf:
Saute the onions and celery in oil; pour milk over both and cool

Combine meat, seasonings and crumbs; add milk mixture to tmeat mixture

Combine all well; place in casserole dish
Instructions for Topping:
Combine all ingredients well

Spread evenly on top of meat in casserole dish
Baker:
Bake at 350°F for 90 to 120 minutes
Recipe Notes
Note from My Mom: "I probably 4 or 5 times the recipe and put it in casserole dishes with or without the topping to freeze before baking (depends if I have tomato soup at the time)"
I have also made the recipe without frying the aromatics first, and just baked the meatloaf a little longer. It was delicious. The baking time is key. If underbaked, it is soggy and crumbly. When baked properly, the topping should be dark around the edges and the loaf releasing from the edges of the casserole dish.