The authentic multi-layered casserole with homemade Béchemel Sauce.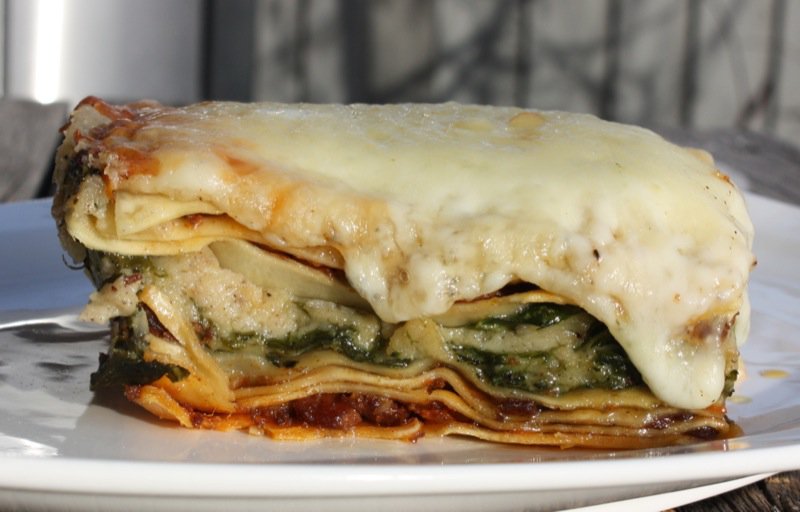 Ten over years ago, I took a group of students to Italy. We entered our dimly lit restaurant for the evening, were guided to the back wall of an intimate dining area, and traipsed down a dark narrow staircase ducking through the door and under the low-ceiling into a rustic brick walled dining room. Brightly lit. Wooden tables. Wooden chairs. Red woven cloths. Simple. Sound proof. Lively and perfect for my exuberant group. The Primo was served a bit after we each piled our weary bones onto a chair and settled in. It was the most delicious lasagna I had eaten in my entire life. Freeform. Unforgettable.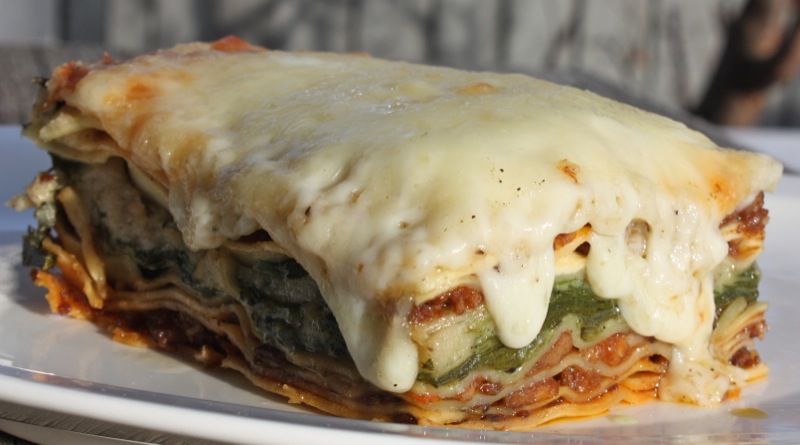 Each plate had a scant layer of Bolognese Ragu over an individual handmade sheet of pasta topped with a small ladle of fresh silken buttery Béchamel blanketed by a second layer of the pasta topped with melted ooey-gooey mozzarella cheese. Oh, my. The melt-in-your-mouth tender pasta was bathed in the richly defined flavours of Bologna. The dish was ethereal. Light as a feather, yet rich as one could imagine.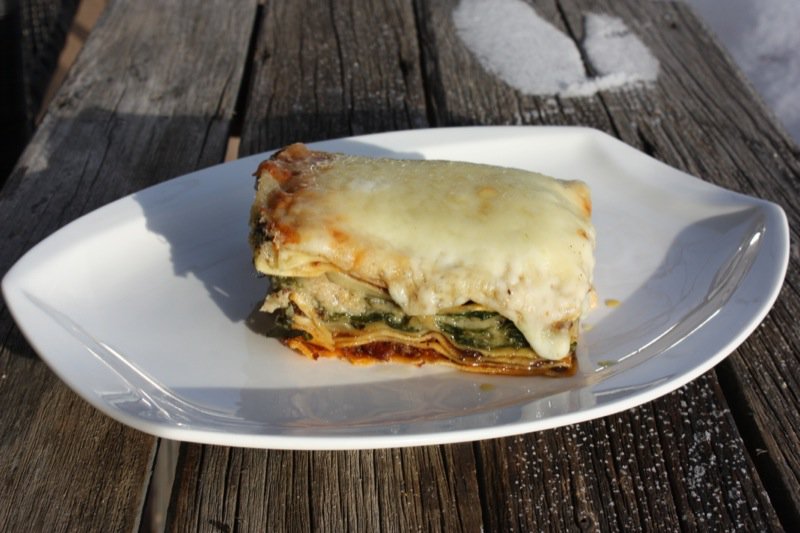 Years later, Vanja and I traveled through Bologna. A cooking class was on the top of my list. Bologna is famous for so many Italian foods: hand made pasta and Bolognese ragu, particularly. The class I had with Mirabelle was unforgettable. I learned how to make that famous pasta and the equally famous Bolognese Ragu. It wasn't until I was making the ragu again a few weeks ago, mind traveling through the tastes of Italy in the process, that the unforgettable plate of free form lasagna reared its head. Not only could I now make the pasta and the sauce, but I could also make the cheese! That is why the flavours of Italy are so profound. Each part of the dish is made fresh that day. An awakening to a North American tongue.
So I began. Traditionally, this lasagna is a multi-layered dish with a scant portion of the ragu (sauce) between the pasta layers, topped with béchamel and cheese. However, I had a huge basket of tender young spinach leaves from the market greenhouse, and decided to add them to the mix. I think I may have had a couple of more layers of sauce and pasta than illustrated above, but you get the idea. Simple. As long as you have the parts made in advance: the pasta, the ragu, the cheese.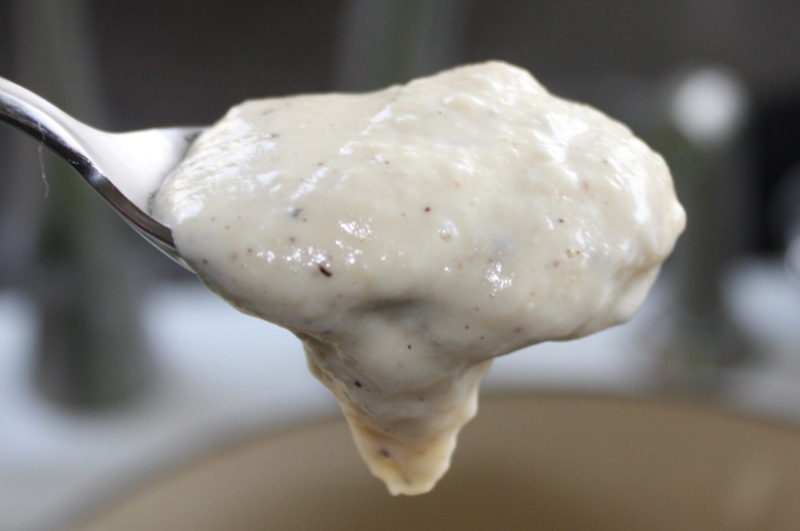 The béchamel adds a lovely textural balance to the dish binding the flavours while supporting the form. And the little bright orange fatty globules of goodness in the ragu: pillowy pockets bursting with flavour.
The casserole was baked covered loosely with heavy foil to avoid over browning the top and the cheese was added for the last 15 minutes of bake time.
Patience is not a virtue I own. I did it! I did it! I didn't free form it, but I recreated that taste experience shelved amongst my treasured travel memories. There will be no going back for me after making a lasagna like this. It would be blasphemy.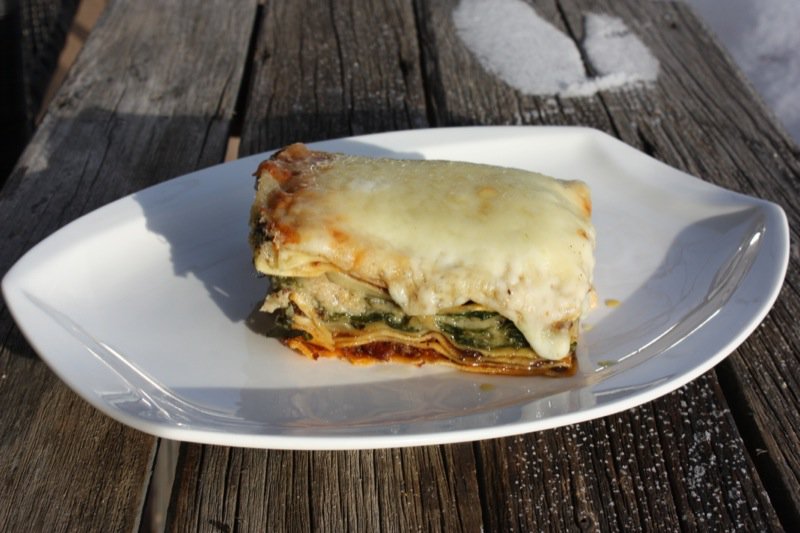 A feast of photos follow.
Bolognese Lasagna Recipe
Ingredients:
3 cups Bolognese Ragu (I used 2 bags from my 5 batch portion)
1 kilo pasta sheets (of course, you can buy these, too: fresh sheets are a must)
2 batches of béchamel sauce (if adding spinach, recipe follows)
500g of tender baby spinach leaves, coarsely sliced (if adding)
500g mozzarella cheese, shredded
olive oil for preparing the baking dish
Instructions:
Preheat the oven to 350°F
Cover the bottom of a pyrex casserole pan with a thin layer of olive oil
Cover the bottom of the pan with a layer of pasta, cutting the sheets to just fit into the bottom of the pan
Arrange 1/2 cup of the ragu evenly, yet sparsely, over the pasta; repeat until there are 7 layers of pasta and 6 layers of the ragu
Top with one portion béchamel sauce; bake for 60 minutes loosely covered with foil
Remove from oven, cover top with shredded cheese; return to oven, uncovered and bake for 15 to 20 more minutes until cheese is bubbly and golden around the edges
Rest for 20 to 30 minutes; slice and serve
Note: If adding the spinach layer, which I strongly recommend, add it after three layers of the ragu and four layers of the pasta and top it with an extra portion of the béchamel sauce; continue with the remainder of the recipe. The spinach layer is then, essentially, in the middle.
Béchamel Sauce (non-traditional) Recipe
Ingredients:
1/4 cup flour
1/4 cup butter
2 cups cream or milk (I used cream)
salt and pepper to taste
nutmeg, freshly grated (optional)
Instructions:
Add the flour and butter to a sauce pan on medium high heat; stir to combine, and keep stirring until the flour is "cooked" and the roux begins to form a ball (2 minutes, or so)
Slowly add in portions of the milk, stirring constantly while adding and between adding liquid
Once all milk has been added, season to taste and ensure desired consistency has been achieved: if it is too thick, add more liquid, if too runny, cook a little longer
Pour over pasta or spinach layer, as required.