Wings from Nature's Green Acres grass fed free range plump delicious chickens!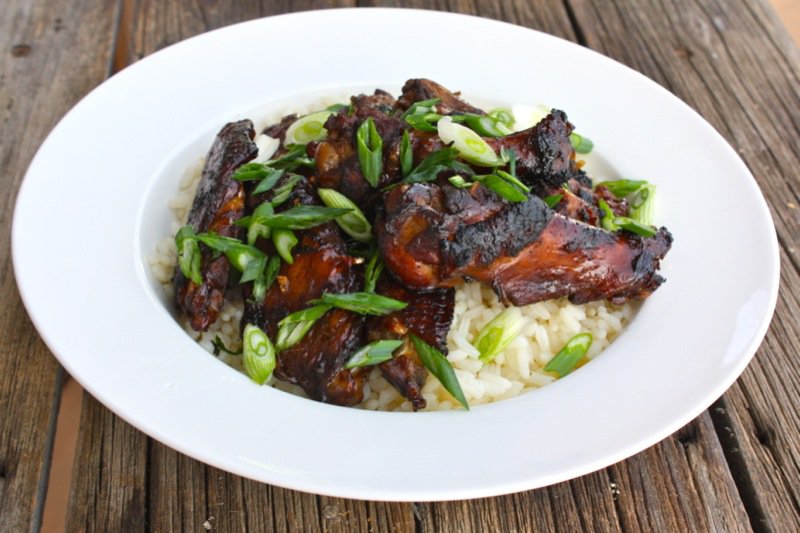 After returning from Hawaii, the Hawaiian Korean chicken from the Honolulu Hole in the Wall Foodie Tour was definitely on the menu.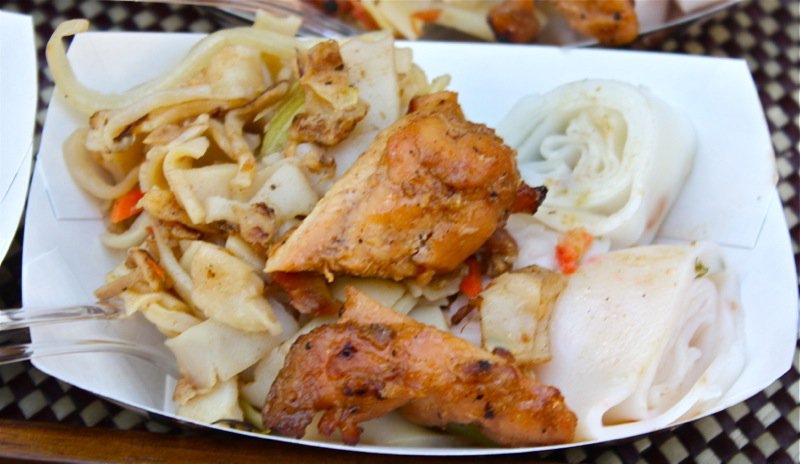 Enjoy Korean food, though never make it and never eat it. Gosh, that's gotta change, doesn't it? And when Michael Gray sent me his recipe, I was all in. It is not the same as the one we tasted in the market, and he did say it would be very close. Without having them side-by-side the most obvious difference is the colour, and therefore the amount of soya sauce. Anyway, I don't care. It is yummy.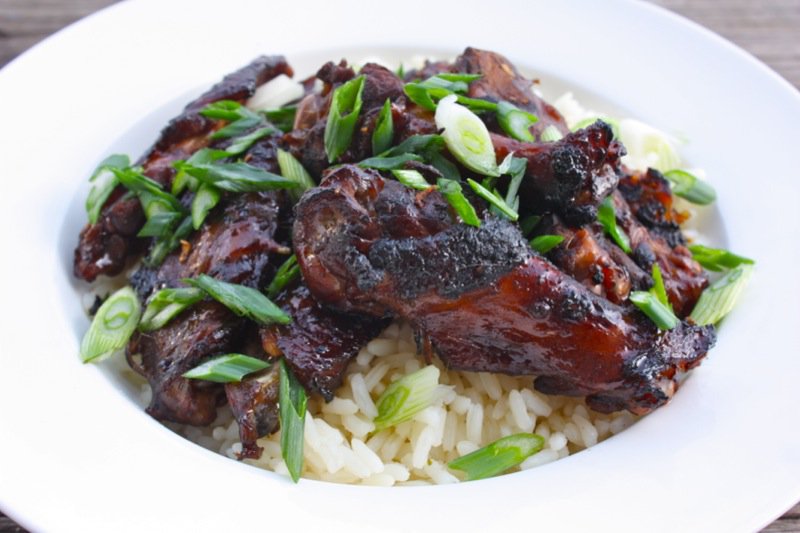 The first time I made it, it was freezing outside, so I oven roasted the wings. They were yummy. However, nothing like done on the grill. There is just no comparison.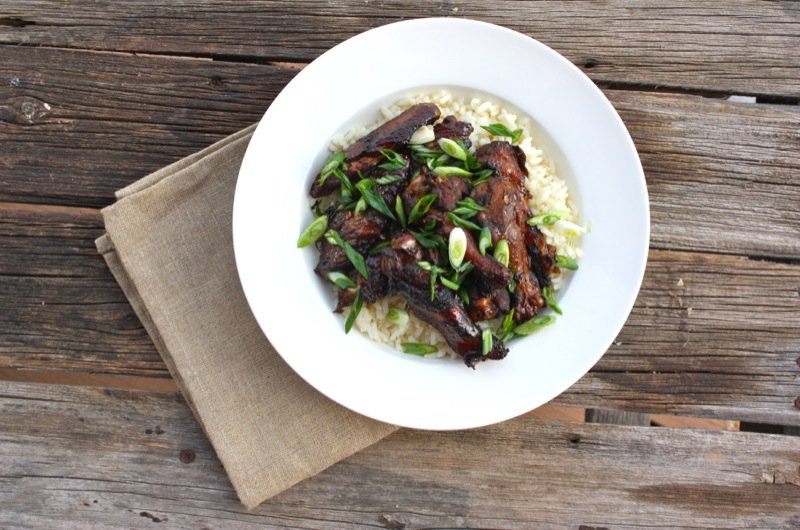 A quality de Xérès vinegar makes all the difference. Let me clarify that. There are few ingredients. Each must be exceptional. Start with the best chicken you can get. Use only fresh ginger and garlic. You get the idea.
Above is the entire batch, marinated about two hours before cooking the first night. Below is the remainder, marinated over night before cooking. The second batch was more acidic. Lesson: Marinate one to four hours. More than that is not necessary and may detract from the desired flavour.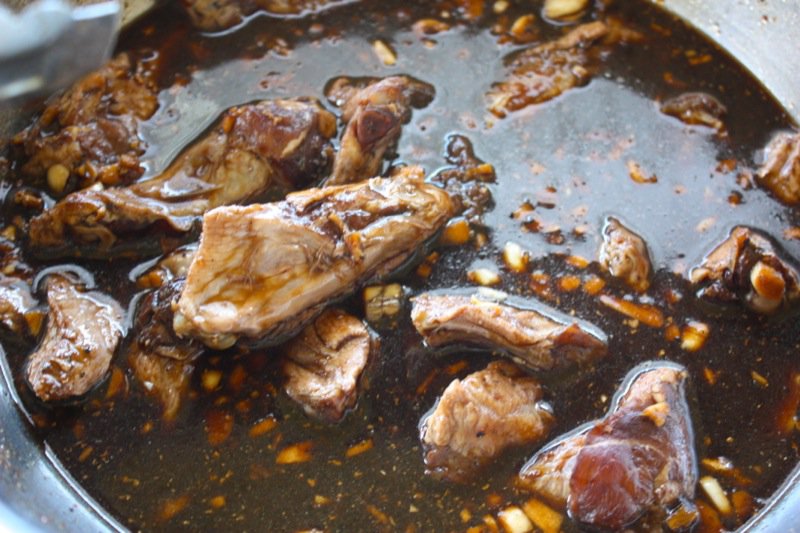 Grill time was very fast. Hot hot grill. Place each one on, and go back and start turning them over.
In a casserole dish for the final cook time in the oven, just to be sure each piece if fully cooked. If doing a whole chicken, I would have the pieces in one layer on the tray for the oven.
I doubled this recipe for the two packages of wings I bought the first time, and quadrupled it for the same amount of wings the second time. Mainly because I wasn't sure there would be enough sauce. Doubling it was enough, but with the extra marinade, I strained it and then simmered it until thick and gooey for serving over rice.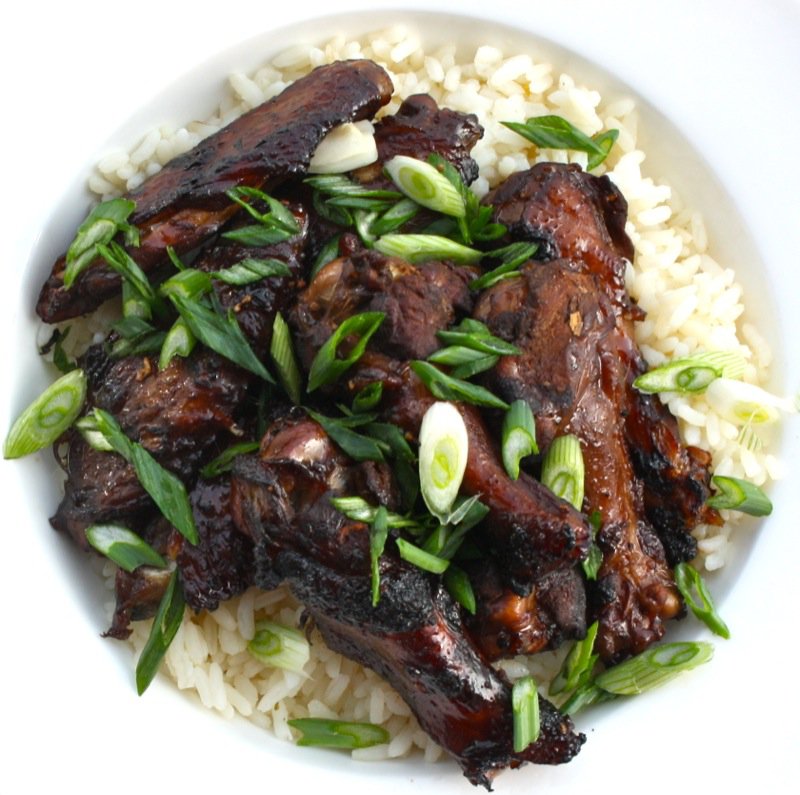 This is a keeper. Both fussy eaters in my house were licking their chops.
Hawaiian Korean Chicken
Ingredients for the sauce:
1/2 cup soy sauce
1/2 cup sake or pale dry Sherry (or my substitution: de Xérès vinegar)
2 tablespoons sugar (would you believe 1/4 cup Coca-Cola is often substituted for sugar in Hawaii?)
1-3 cloves garlic, finely minced
1/2 teaspoon black pepper, freshly ground
2 tablespoons honey
1 tablespoon fresh ginger, grated
1 teaspoon dark sesame oil
1/4 to 1/2 teaspoon dried red pepper flakes (left out)
4 scallions, sliced thinly and 1 tablespoons sesame seeds, toasted; both for garnish
1 whole chicken, cut into pieces (I had two bags of wings from Nature's Green Acres)
Instructions:
Combine all ingredients for the sauce
Marinate chicken pieces for 1 hour or over night
Cooking over an open flame (charcoal or wood) for best flavor (gas grill will impart less)
Sprinkle with garnishes on a large platter over rice or rice noodles and serve
Note: I cooked these wings in the oven as it was freezing out.
Instructions for grill cooking:
Preheat grill to its hottest
Place wings on the grill with tongs, and turn them over once seared on one side
Sear on the other side, and wings on shallow baking tray to finish cooking in the oven
Preheat oven to 350°F
Cook for 20 to 30 minutes, depending upon the size of the chicken pieces
Garnish with green onion and/or toasted sesame seeds
Finish sauce with a little more sugar, if desired and cook down until thickened on stove top
Instructions for oven cooking:
Preheat oven to 425°F
Place wings on shallow baking tray covered with sauce, after marinating
Bake for 90 minutes, turning every 15 to 20 minutes until dark and crisp
Finish sauce with a little more sugar, if desired and cook down until thickened on stove top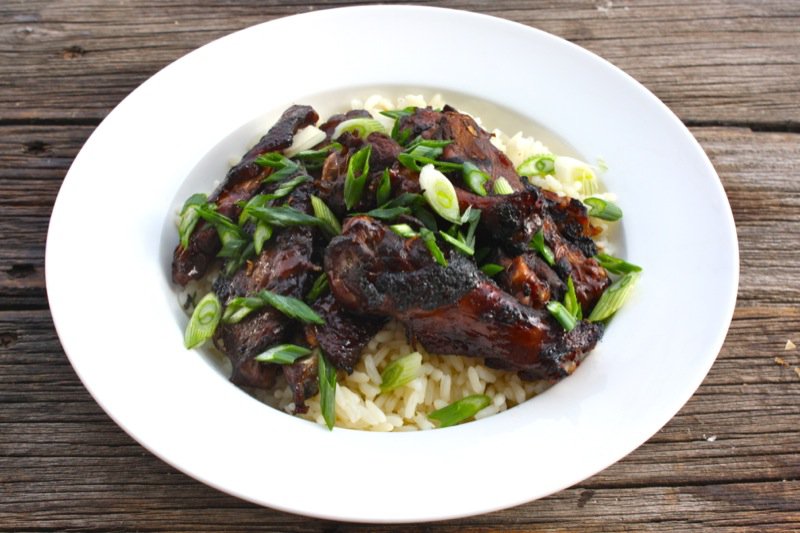 © 2013 Valerie Fay Lugonja; for permission to reproduce or repost this post, email Valerie@acanadianfoodie.com.